Hello everyone! Ready to bring on the birthday cheer for someone hitting the golden milestone of 50? Whether you're penning it down on a birthday card, shooting over a text, or reciting it in a heartfelt video message, a poem can be the ultimate way to say "Happy 50th Birthday!"
So, fasten your seat belts because we're about to embark on a joy ride through verses that dance, words that inspire, and rhymes that bring a smile. Our delightful compilation of birthday poems has something for everyone and every mood. Let's jazz up that 50th birthday celebration with a touch of poetry that sings, shines, and sparkles. Ready to delve into a world of rhythm and rhyme? Let's get the party started!
Table of Contents
Fifty & Fabulously Funny: Humorous Poems for 50th Birthday
These funny poems distill laughter and the spirit of the big 5-0 into a joyous cocktail that's sure to get the smiles rolling.
Candles and Cake
Here's to 50, it's quite a feat,
More candles on the cake than room for sweet!
Wonderful Person
You're wonderful and fifty, in your prime,
Like an old cheese, you're simply sublime!
We'll ignore the balding, it's not a crime,
To another fifty, let's chime!
Middle Age Fun
Middle age, they say, can be a bit of a spat,
A wrinkle here, there, and a little fat.
But the birthday boy knows where it's at,
Age is just the rhythm, life is the scat!
Memory Lane
At 50, memory's a funny thing,
Now where did I put my glasses and bling?
Golden Years
Age is but a number, or so they say,
But 50, my friend, is the golden play!
Old Fart Fun
An old fart at fifty, what a sight,
Blood pressure up, holding tight!
Middle Age Fun
Middle age, you've hit the golden mat,
a little more wisdom, a little more fat.
But birthday boy, where it's really at,
is outdancing the young cats!
Best Friend's 50th
To my best friend on this special day,
50 years of laughs, in every single way!
Half A Century Cheer
Half a century, you've come far,
In the race of life, you're the leading car.
A bit more grizzle, a few more scars,
But at fifty, you're the best by far!
Just a Number
Fifty years, oh, what an age,
Yet you're just hitting the middle stage!
Related:  Best Birthday Wishes and Quotes for 50th Birthday
50th Birthday Rhyme: Adding a Poetic Touch to Milestone Celebrations
Embracing the Prime: A 50th Birthday Rhyme
50 is not a bad dream, my friend,
But the start of an amazing prime to ascend.
Like a seasoned hill climber, with purpose and drive,
You've shown us how to strive and thrive.
Your children's love, a testament to your life,
And through all the chaos, the trouble, the strife,
Like the seasoned drivers survive,
You've had an incredible time, live and alive.
With great ideas that always inspire,
On this birthday, we all aspire,
To celebrate you, the uphills climb's sage,
With the best gifts to honor your golden age.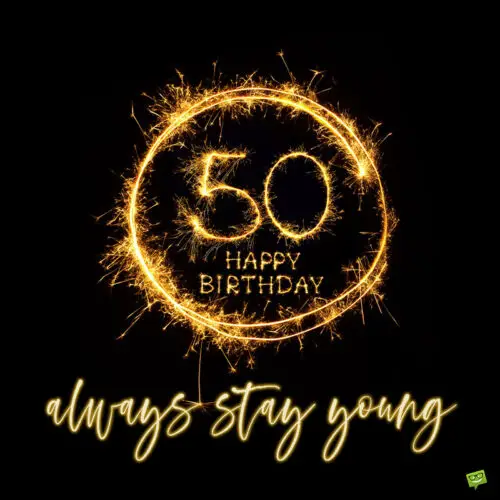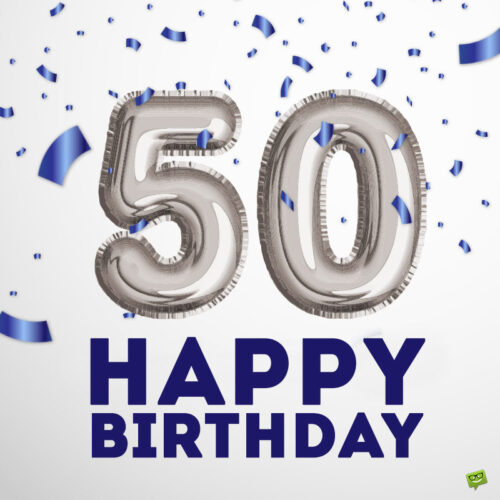 A Luminous Journey: An Amazing 50th Birthday Rhyme
Is turning fifty a bad dream, you say?
Or rather an amazing prime in the fray?
You've been a hill climber, strong and brave,
Earning the children's love, so gentle and grave.
Like drivers survive on the rocky road,
You've lived an incredible time, your story told.
Your great ideas, like a luminous light,
On your 50th birthday, shine so bright.
Life's uphills climb's been a test,
But there's plenty of life left, for the rest.
To bring the best gifts, we've gathered here,
Celebrating your golden year with cheer.
Navigating Life's Highs and Lows: A 50th Birthday Rhyme
50's not a bad dream, but a welcome dawn,
An amazing prime where new dreams are born.
As a persistent hill climber, through thick and thin,
The children's love, you always win.
Just as drivers survive a stormy night,
You've had an incredible time, with the future bright.
Your great ideas like a shining star,
Guiding us, whether we're close or far.
Your birthday marks an uphill climb,
Yet there's still much life left in prime time.
The best gifts are those memories, oh so dear,
Here's to you and your 50th year.
If you like this article, you may also like our collection of the best Happy 50th Birthday Wishes for Brother.
Celebrate Growth and Wisdom with Inspirational 50th Birthday Poems
Age and Elegance
Fifty candles glow, illuminating night,
Celebrating a soul, our shining light.
With such a creaky knee, yet spirit so bright,
Happy 50th Birthday, keep up your fight,
Age is but a number, taking flight.
Empowering Verses for a Happy 50th Birthday Celebration
The Best Shot
Fifty candles, quite the spot,
Give life your best, your best shot.
Advantage is yours, fret you not,
Happy 50th Birthday, love you a lot,
In the tapestry of life, you're the best knot!
One Wish
One wish for you, as age takes stage,
Is good health and joy, as you turn the page.
Friends and laughter, as your wage,
Happy 50th Birthday, welcome to the sage age!
Amazing Time
An amazing time, this age of gold,
Fifty years of stories to be told.
Friends, health, too many to hold,
Happy 50th Birthday, let the day unfold!
Incredible Leaps
Fifty years of incredible leaps,
A life full of secrets that each heart keeps.
Take full advantage, as time creeps,
You've sown well, now reap!
Happy 50th Birthday, let your joy seep!
Related:  15 Loving Birthday Poems to Celebrate Your Husband
Looking on the Bright Side: Optimistic 50th Birthday Poems
The Dream
Fifty years, dreams taken flight,
The future is still oh so bright!
Tender Ways
How the tender way of time,
Marks a half-life, in its prime.
Celebrate this day, with a rhyme,
For your journey has been so sublime.
Loving family, friends align,
On this very special day, so divine.
For it's your birthday, let the stars align,
Fifty years, like a fine wine.
Dreams and Years
Many a dream, in fifty years,
Laughter echoed, and a few tears.
Subtract not years, but add cheers,
Here's to the best birthday, let's give three cheers!
Half a Lifetime
Half a lifetime, a journey in time,
Many a mountain, you've had to climb.
At this special point, in your prime,
Celebrate turning 50, life's sweetest rhyme.
Special Celebration
A special celebration, for a life so bright,
Fifty years of loving, and holding tight.
Happy half a lifetime, take flight,
Into the future, with delight!
If you enjoy these poems don't forget that we have many collections of birthday poems like: Heartwarming Birthday Poems for Grandma, Loving Birthday Poems for Boyfriend and more!
Dive into Emotion with Sentimental 50th Birthday Poems
Celebrate Life
Fifty orbits around the sun,
Half a century of laughter and fun.
Celebrate life, for it's only begun,
Happy 50th birthday, you've won!
Just a Number
Age, just a number in the grand scheme,
Fifty years, like a beautiful dream.
Happy Birthday, with a golden gleam,
Your heart's melody in life's grand theme.
Family Love
A family member, a friend so true,
At 50, we honor, we celebrate you.
Children's love, so fresh, so new,
Happy Birthday, to the heart of our crew,
May your day be joyful, through and through.
Just the Dawn
Fifty years, it's just the dawn,
A lifetime's tapestry beautifully drawn.
In your smile, the sun's reborn,
Celebrate life, as you adorn,
This day of joy, the 50th morn.
With each sunset and every dawn,
We cheer for you, and the life you've worn,
Happy half century, like a rose among thorn.
Honoring the Goddess: Inspirational 50th Birthday Poems for Her
Delightful Age
On this day of joy, and delightful age,
Fifty years, beautifully set on life's stage.
Happy Birthday, dear, turn the page,
For life's sweet book, you engage.
Birthday Math
Birthday math, a riddle of sorts,
Counting joys, no room for retorts.
Fifty circles 'round the sun exhort,
Happy Birthday, dear, life's a beautiful sport.
No Time to Waste
Waste not time worrying, for life is but brief,
Fifty years of laughter, tears, joy, and grief.
Today is a special day, and you're the chief,
Happy 50th Birthday, as you turn a new leaf.
Embrace the day with delight and relief,
On your fiftieth birthday, in belief,
That the best is yet to come, like a thief,
Stealing moments, in each falling leaf.
Famous Poems About Turning 50
While many famous poets have written about aging and the passage of time in a broader sense, it is uncommon for renowned poets to write specifically about turning a particular age like 50. However, here are a few classic poems that touch upon themes of age, time, and life's journey that could be appropriate for someone celebrating their 50th birthday:
1
Do not go gentle into that good night by Dylan Thomas
This famous poem is a passionate plea from a son to his father to fight against inevitable death. It encourages living with intensity and embracing life, regardless of one's age.
Do not go gentle into that good night,
Old age should burn and rave at close of day;
Rage, rage against the dying of the light.
2
The Layers by Stanley Kunitz
In this poem, Kunitz reflects on his past, present, and the layers of life he's lived through. It's a thoughtful meditation on life's journey, perfect for reflecting on at the milestone of turning 50.
I have walked through many lives,
some of them my own,
and I am not who I was,
though some principle of being
abides, from which I struggle
not to stray.
3
Ulysses by Lord Alfred Tennyson
This poem speaks to the desire for exploration and experience that doesn't fade with age. It could resonate with someone entering the next stage of their life journey.
Though much is taken, much abides; and though
We are not now that strength which in old days
Moved earth and heaven, that which we are, we are—
One equal temper of heroic hearts,
Made weak by time and fate, but strong in will
To strive, to seek, to find, and not to yield.
4
When You Are Old by W.B. Yeats
This poem reflects on aging and love, two themes that often become even more poignant as one turns 50.
When you are old and grey and full of sleep,
And nodding by the fire, take down this book,
And slowly read, and dream of the soft look
Your eyes had once, and of their shadows deep;
Conclusion
As we conclude our poetic journey, keep in mind that turning 50 is a momentous milestone full of wisdom, love, and yes, a tad more humor. These 50th birthday rhymes are designed to add that special touch to a birthday card for the fabulous fifty-year-old in your life.
Celebrate with a smile, and remember, every age has its own charm. Happy rhyming!
You May Also Like:
Great Happy 60th Birthday Wishes for your Brother
40 Ideas for Fun 40th Birthday Wishes