It is always a nice gesture to show love to our stepmothers – especially when they love and care for us as though we are their blood. If your stepmom has been good to you, you have a responsibility to show her every now and then how much you appreciate her in your life – especially on special days such as on her birthday.
Owing to this, we have provided you with a collection of beautiful birthday wishes for stepmoms. We hope these wonderful wishes would play a significant role in relieving you of the stress of thinking about the perfect words to send to your stepmother on her Big Day. These wishes are not only beautiful but they have the power to melt your stepmother's heart and make their birthday an unforgettable experience.
Birthday Wishes for Stepmom
I not only celebrate you today, dear stepmom, but I also pray that you be blessed with every single thing that your beautiful heart desires. Happy birthday.
It is never easy loving another woman's children like your own, but you do it so effortlessly that I am often left speechless. You're indeed a special person with a wonderful heart. May you receive wonderful blessings on this day. Happy birthday.
No matter the situation or the circumstance, you'll always be my mother. I love you. Happy birthday.
Stepmoms are mostly described as wicked, cruel and harsh on their stepchildren, but you are really different. You are the kindest and most caring person I have ever known. I thank God for making you my stepmother. I love you so much. Happy birthday.
You played a major role in bringing the best in me, and for that I can never thank you enough. Happy birthday.
Dear stepmom, thank you for proving to the world that DNA isn't needed to be a loving and caring parent. Have a fabulous birthday celebration.
When my parents parted ways, I thought I would never find happiness in life again. But then you came into my life and brought happiness back into my heart. Thank you for being such a wonderful stepmother to me. God bless you. Happy birthday.
Happy birthday to you, my dearest stepmother. May happiness embrace you today and be your companion all the days of your life.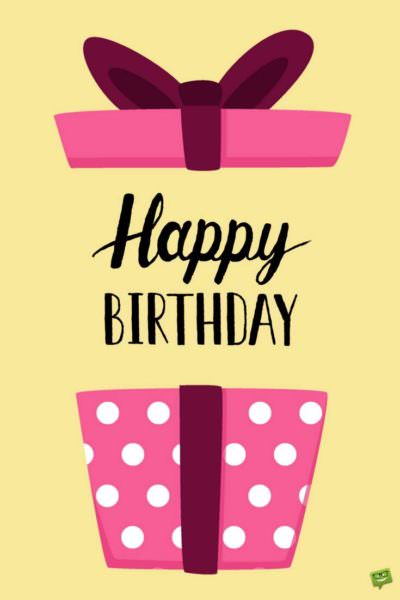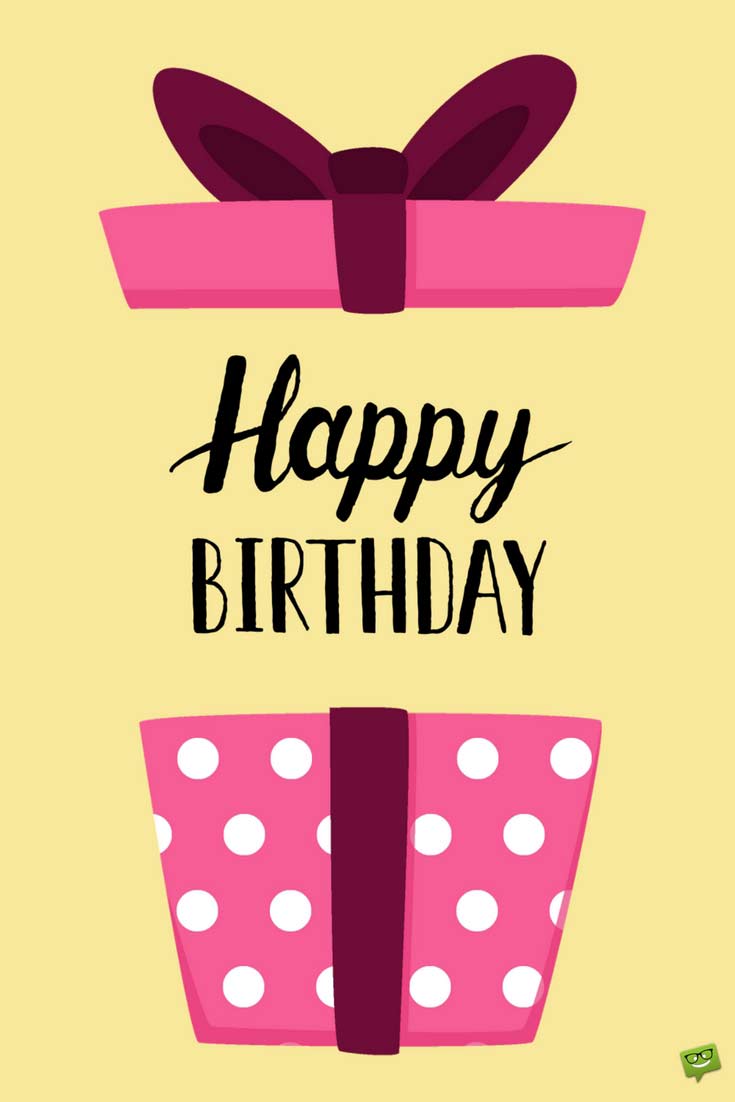 It is a fact that you and I are not connected by blood, but it is also a fact that the connection between us is stronger than most blood connections. Happy birthday.
I often wonder how life would have been for me if God hadn't blessed me with an awesome stepmom like you. I surely would have been lost without you. On your special day, my wish for you is that you get everything that your heart wants. Happy birthday.
You might not be technically my mother, but I adore and love you more than you'd ever know because without you I would be nothing. Happy birthday, Mom.
Not all stepmothers are cruel to their stepchildren. You are an example of how loving stepmothers can be. On this day, I pray that God will make all your wishes in life come true. Happy birthday.
Wishing the loveliest stepmom in the world a fantastic birthday celebration. If all stepmoms were like you, no stepchild would ever feel sadness. Thank you for being such a phenomenal stepmom to my siblings and me.
Dear stepmom, as we celebrate you today, I want you to know that you are my inspiration in life. I love you. Happy birthday.
Your presence in my life has not only filled the hollow my mom's departure left in my heart, but it has also brought happiness back into my life and made me whole again. Thank you for being such a wonderful person to me. I hope you have a marvelously happy birthday. Love you.
Wishing my sweet stepmother a wonderful birthday. Thanks for being the sweetest stepmother in the entire world. May God richly bless you.
You came into my life and never tried taking my mother's place but rather spend a great deal of time trying to fill the empty space in my heart with your extraordinary love and care. Happy birthday.
You are the world's greatest stepmother, and I am so glad to have you in my life. Happy birthday.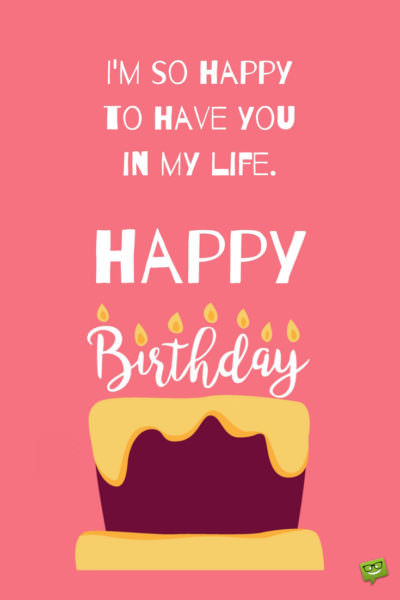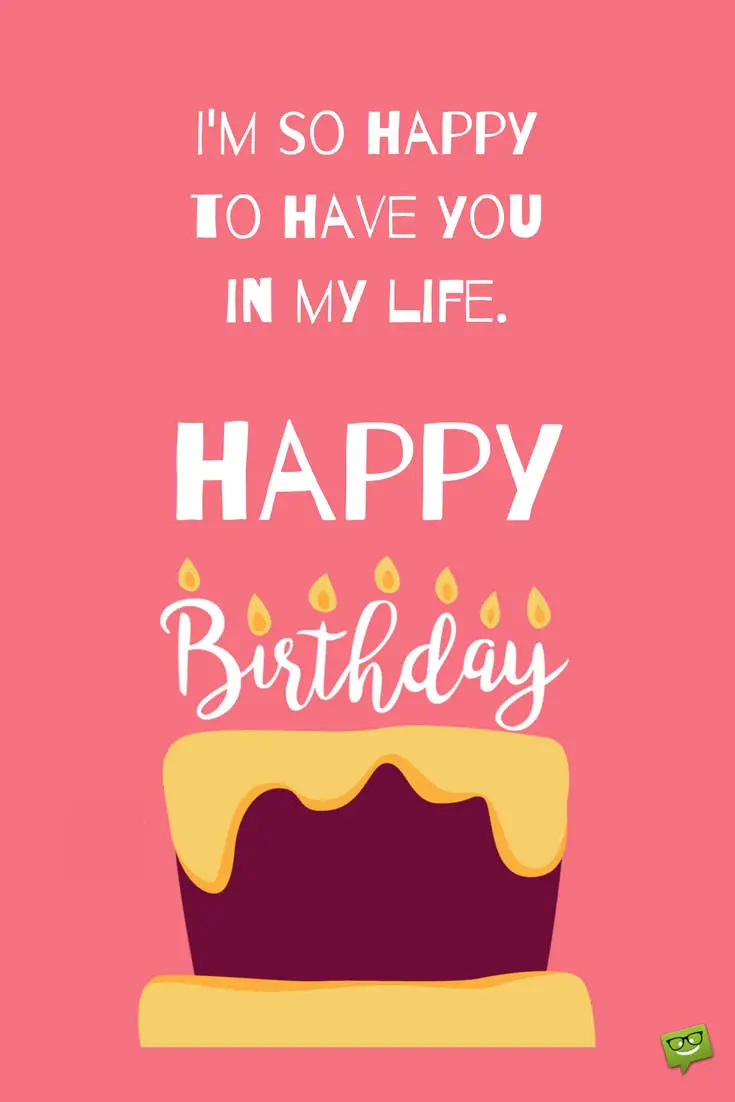 Thank you for being responsible for some of my fondest childhood memories. On your birthday, dear stepmom, I wish you nothing but happiness, love and peace all the days of your phenomenal life. Have a fabulous day.
I would be nothing today had you not come into my life. You showered me with your motherly love and showed me the way. Thank you for always being there for me. Happy birthday.
You are proof that there are still some good stepmoms existing on planet Earth. I am glad we became family. Happy birthday.
Happy birthday to the woman whose love, care and kindness played such a wonderful role in transforming me into the person that I have become today. Have a great day.
I am one of the few lucky kids who have had the chance of tasting the love of two mothers. Thank you for loving me. Happy birthday to the world's most loving stepmom.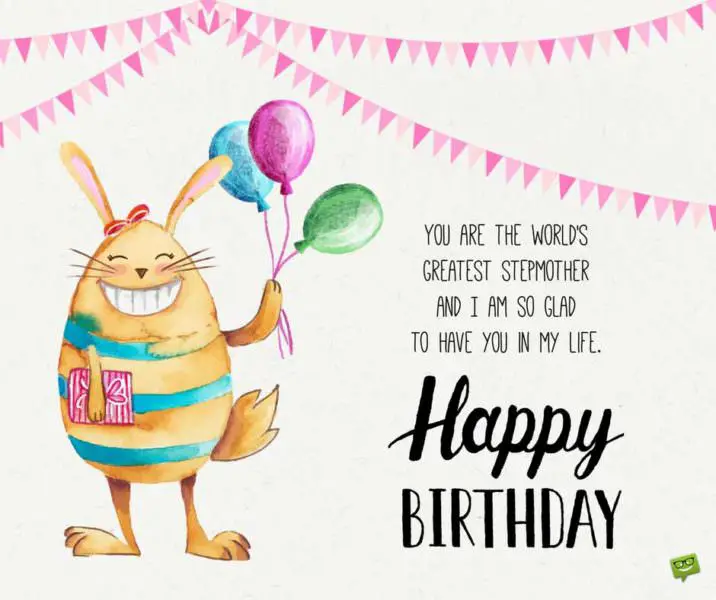 Dear stepmom, I have realized I was so wrong about the things I thought and imagined about you. You are truly an angel. Happy birthday.
Happy birthday to my precious stepmom. On your special day, I sincerely wish that your entire life be surrounded by only the good things that this world has to offer. May God always bless you.
I am happy to share in the joy and excitement of the birthday celebration of a sweet mother like you. I wish you many more years of happiness, good health, success and prosperity. Happy birthday.
I really appreciate your efforts in keeping the family together. You are an amazing woman of love, and you deserve the best birthday ever.May your dreams always come to pass.
Happy birthday to an outstanding stepmom. I couldn't have wished for a better person to be my stepmother. Thank you for giving me everything I could ever need from a real mother. Happy birthday.
Thank you for getting my father' life back on track after my mother's departure. You are the best stepmom ever. Happy birthday.
Your loving and caring heart is one of the numerous reasons I will never stop adoring and loving you. Happy birthday.
Today is a special day because I get to celebrate a wonderful stepmom who is my heroine, mentor and a true friend. Happy birthday. May you be blessed with everything that puts happiness in your heart.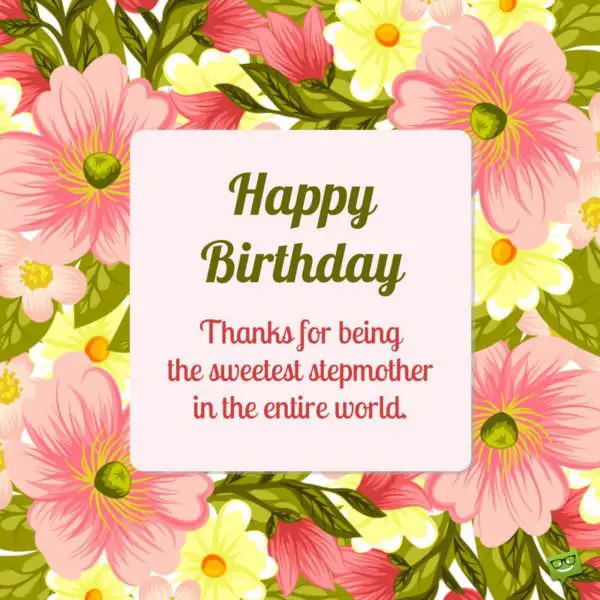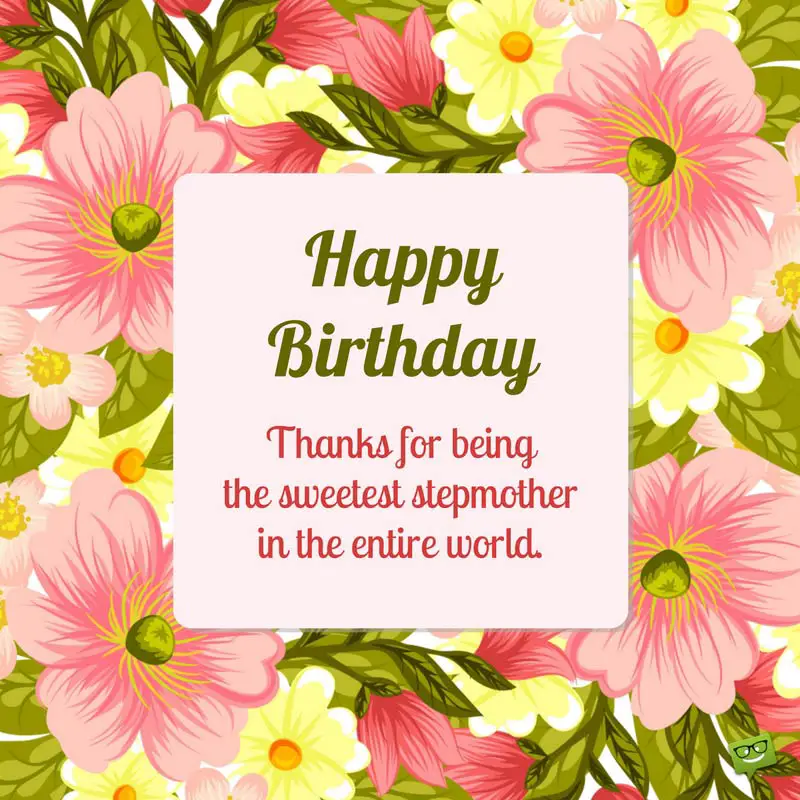 ---
You may also like:
200 of the Best Birthday Messages to Make Someone's Day Special
Birthday Images for Mom | A Collection to Be Truly Appreciated
Birthday Poems for Mom and Dad