Birthday Images for Mom | A Collection to Be Truly Appreciated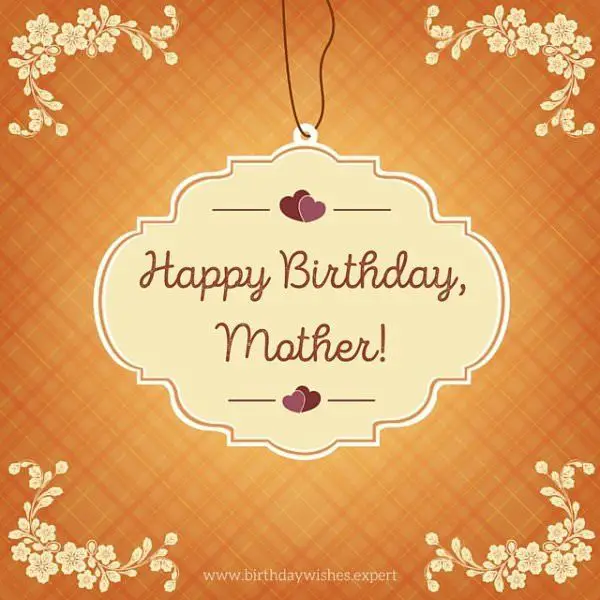 When it was mom's birthday and in case you didn't live with her back in -let's say- 1990, you'd probably visit a bookstore, buy a card and an envelope, go to the post office, put a stamp on it and post it to her. The mailman would deliver it to her a couple of days later, and she would shine. The very same result would be achieved in much less effort today. Odds are your mother's on Facebook (thank you, Mark) or she carries a smartphone and can receive an image, so the birthday card is mostly digital today, no trees cut to make paper, no gasoline or kerosene spent to carry the mail, just some wiring and some phone bills and mom's smile is there.
Whether it's a well-planned birthday kiss of gratitude or a last-minute realization of the fact that today is here birth anniversary, our collection of birthday pictures for your mother will definitely cover your needs for a great message to her (unless you want to take a funny approach, which is when you have to take a look at this and this, too)!
---
You can go sweet…
---
or send some beautiful flowers!
---
---
---
---
---
---
---
---
---
---
---
---
---
---
---
---
---
---
---
---
You may also like:
Best Mom in the World | Birthday Wishes for your Mother
Get more unique birthday wishes!
Click here for our best
birthday wishes
.