Every birthday is significant. Giving a two-year-old a special card and taking pictures creates a memory that you can share with them tangibly and uniquely for a lifetime. Knowing what to say may be challenging.
If you need some inspiration, we have created beautiful messages for two-year-olds that are as true today as they will be when your child is turning twelve, twenty-two, and beyond.
2nd Birthday Wishes For a Boy
Two-year-olds are busy exploring their world and experiencing things for the first time in there lives every day.
You are two today! You are full of curiosity and energy, and you are afraid of nothing. The sound of your laughter makes everyone else laugh. You are the joy of our lives, and we know that you are going to learn to love birthdays after today. We have planned you a special birthday and cannot wait to see your excitement and hear your contagious laugh!
It is a unique two-year-old's special day! You got yourself dressed and are ready to face your second birthday with your sippy-cup in your hand. We call you "Little Man" because you fill our hearts with pride as we watch you learn and grow. Today is a milestone day for you and a day filled with anticipation for us as we wait to watch you enjoy every minute of it. Happy Second Birthday!
You came into our lives two years ago and have made our lives so full of joy! We have prepared exciting plans today for the sweetest little boy we know! Happy birthday!
You turn two today, and you are teaching us that you will climb high in life. You climb everything! You climb the book-shelves with daring, you bravely climb out of your bed, you even climb to the counter-tops without bumping your head! We know that you will one day rise to the top of whatever you want to achieve, and today you will reach the top of excitement from the gifts you will receive! Happy birthday!
You are bouncing your way through your second birthday! You jump when you are excited and happy. You do not walk across a room; you jump across a room. We love to see our bouncing baby boy so full of bursting energy! We love you more than our words can say, and we wish you a long lifetime of exciting birthdays!
2nd Birthday Wishes For Girls
Your two-year-old is developing their personality, and they understand the meanings of words that they are not yet speaking.
You are our joy and our treasure, and always will be. Every birthday reminds us of how quickly you are growing. As you turn two today, you are proudly holding up two fingers. Your smile melts hearts, and your attempts to pronounce new words are adorable! We wish you the most exciting day of your twenty-four-month life! No matter how old you get, never forget that you are loved and cherished!
Happy second birthday, baby girl! Your bright and cheerful smile is shining today! Your cousins are coming to your party, and you are so excited! You are afraid of the balloons, and you keep staring at your pretty pink cake. We have a special day planned for our unique little girl, and we wish you the best birthday ever!
You may not understand all of the words you hear today, but you are aware that this is an exciting day centered around you. You are twenty-four months today, and you are focused on the princess decorations! We love you so much, and are wishing you the happiest of celebrations!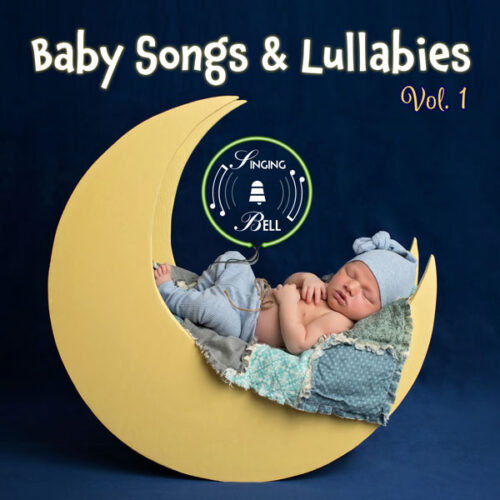 You turn two today, and you have become very independent. You want no help with getting dressed. You insist on climbing into your chair by yourself, and you want to eat with a fork! You have a fantastic vocabulary, and you are enthusiastically telling everyone that it's your birthday! We love our sweet baby girl and hope you have the happiest of days!
You came to live with us two years ago today and brought a sweetness that we did not know we were missing! You are a gift from God and our sweetest little blessing!
We are gratefully celebrating a second happy birthday!
Today we celebrate you becoming two-years-old! We are more excited than you are.
You have grown and changed so much! Your eyes sparkle and shine with excitement, and your smile never fades. You don't understand what it means, but you know you are two today. We love you so much and wish you the happiest birthday!
The amount of joy I get just by looking at you is incredible. I love you so much, princess. May God always watch over you.
I find it hard to believe that my little princess is 2 already. I can't believe how big you've become in just 2 years. On your special day, I want you to know that you are very special to us and we shall always love you. Happy 2nd birthday, sweetheart.
I love you more than anything in this world. Whenever I hold you in my arms, I never want to let you go. Happy 2nd birthday, my sweet angel. Enjoy your cake!
This is your second birthday. We hope that your special day is as sweet as honey. Happy birthday. We love you, sweetie.
Wow, my little princess is growing up so quickly. I can't believe you are 2 years old today! May your special day be full of happiness, presents, toys, cakes and chocolates.
Happy 2nd birthday to you, my adorable daughter. You are a gift from God to me. Thank you so much for making my life a happy one. I will always love and keep you safe.
Happy 2nd Birthday to my Grandson
Here are some wishes from grandparents bursting with pride about their perfect little grandsons.
Happy second birthday to the most precious little boy in the whole wide world. I am so lucky to be able to call you my grandson.
Peekaboo! I see you! I also see a delicious looking cake with two candles on it! Have a super fun birthday and I bet you'll blow those candles out in one try.
Two is a great big birthday! I wish I could be there to help you celebrate, my darling grandson, and I know you'll have a fantastic day.
Choo-choo. I hear that the birthday train has pulled into the station for a very special little boy who just turned two! Hugs and love to my favorite grandson in the world!
I didn't think it was possible, but I just get prouder and prouder of you each day! Have a wonderful birthday and welcome to your second year of life.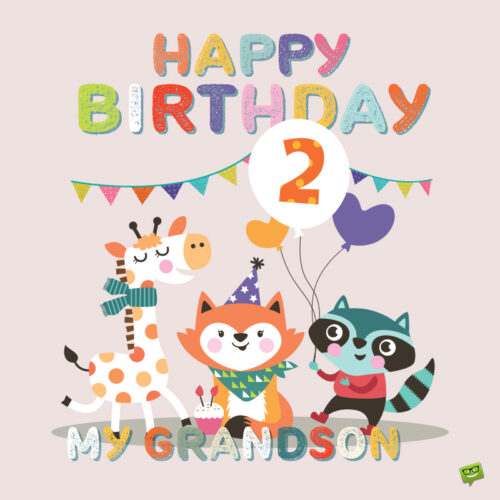 That day when you were born two years ago was the best day of my life. It was the day that you made me a grandparent. Many blessings to you on your birthday.
Happy birthday! Now that you're two years old, I think you're finally ready to hear the truth. I love you!! May your special day be the best day ever!
Wow! Two years old? You're getting bigger and bigger every day! Don't get too big for me to give you a big grandparent hug, okay? Happy birthday!
Once in a lifetime a very special person comes along and changes your whole world for the better. You, dear grandson, are that person for me. Have a wonderful second birthday!
I heard a rumor that a there's a birthday boy in the house and that he's a whopping two years old! If you find that special boy, please wish him a grandparent-love filled birthday!
Who says the twos are supposed to be terrible? Welcome to the terrific twos! May you have a year filled with nothing but terrific times and lots of fun. Have a great birthday!
You know what's better than having one candle on your cake? Have two candles on your cake! Much love to you on this happiest of birthdays.
As you celebrate turning two, please remember that there's someone out there who loves you more than you can even imagine. Have a great birthday, my grandson.
Happy 2nd Birthday Wishes For my Granddaughter
There is nothing as sweet and pure as a grandparent's love for their granddaughter.
Whose special day is it today? A beautiful yellow butterfly just whispered in my ear that it's your second birthday! Wishing you love and hugs on your lovely, special day.
Little girls might be made of sugar, spice and everything nice but this two-year-old also has just a dash of sass — because she's my granddaughter! Have a happy and sassy birthday, my sweet girl.
There's no such thing as the terrible twos for a sweetheart like you! Have a wonderful birthday and remember that your grandparents love you to pieces!
There's not a day that goes by that I don't thank the heavens for my beautiful little granddaughter. Happy second birthday!
I'll never forget the moment I first held you. You were perfect then, in my arms, and now you're a whole two years old and still just as prefect! I love you and hope you have a very happy birthday!
Every night, I used to say a prayer that one day I'd have a little granddaughter as special as you. Sometimes the answer to our prayers is yes. Happy second birthday, my darling.
Happiness is found in my granddaughter's smile. I know you'll be smiling today as you turn two years old. Have a perfect birthday!
There's nothing more wonderful than imagining my charming granddaughter on her birthday. Congratulations on turning two years old!
Look who's two! I think it's you! Happy birthday to the most adorable granddaughter in the universe! Have a wonderful day!
You know what grandparents love more than birthday cake with ice cream, whipped cream and a cherry to top? Their deliciously lovely granddaughter, thank you very much. Happy second birthday!
You are the sparkles in my eyes and the light on my horizon. I hope you love being a two-year-old as much as I love you! Happy birthday!
When you were born, it was magic. When you turned one, it was pure joy. Now that you're two, it's simply magnificent. Hope you have the best birthday in the world, my granddaughter.
The roses in your cheeks may be red. The ribbons in your hair may be blue. The marshmallows in your cocoa may be sweet but not as sweet at you. Happy second birthday my darling granddaughter!
You are the person who makes this grandparent feel so darn special. On your birthday, I just wanted to thank you for being you. Happy second year of life to you!
Happy 2nd Birthday Wishes on Images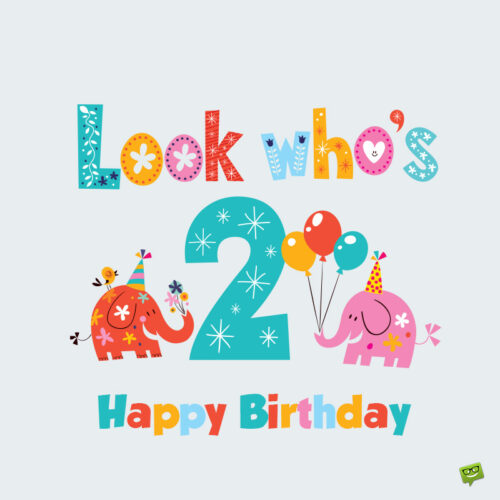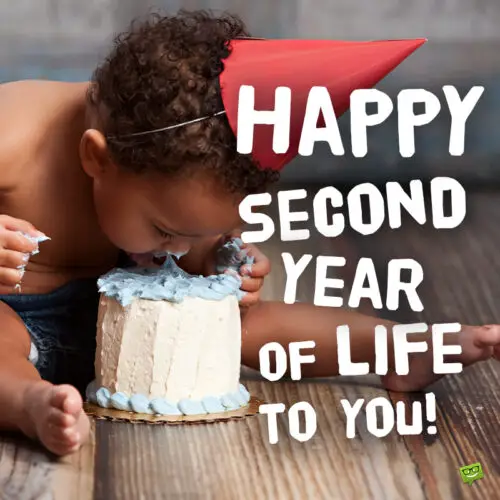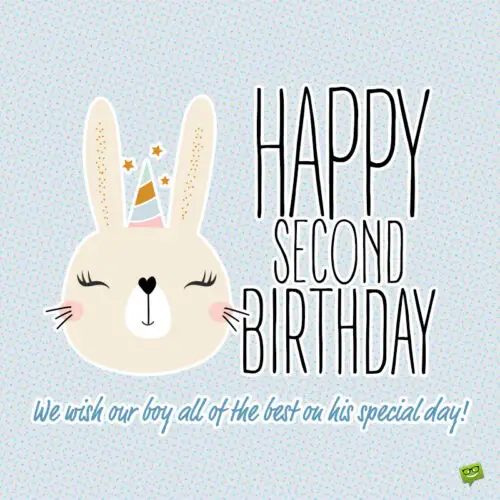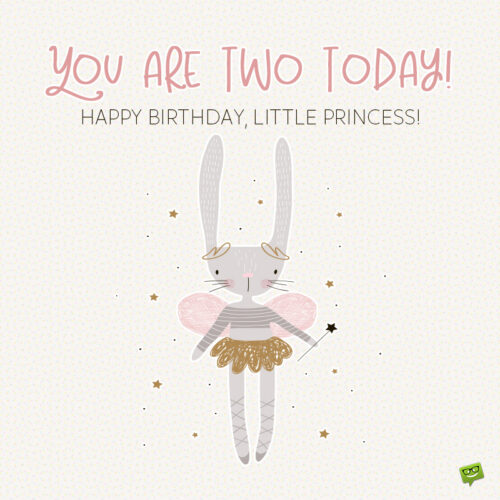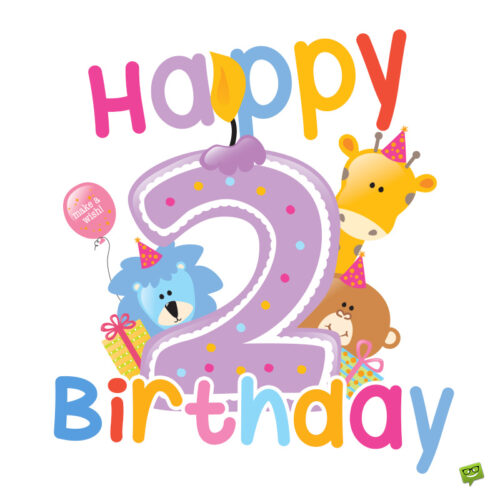 Happy Birthday Wishes for Kids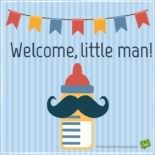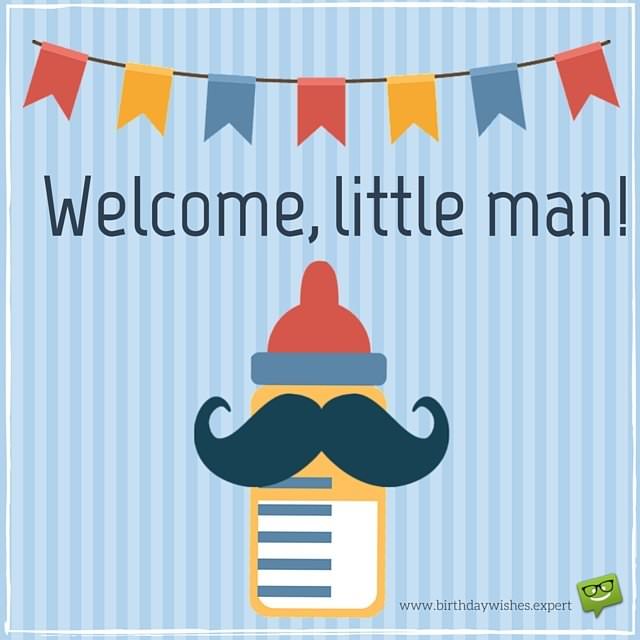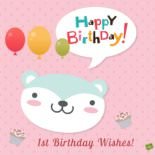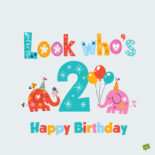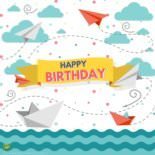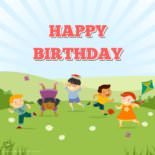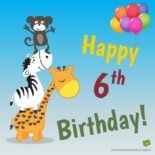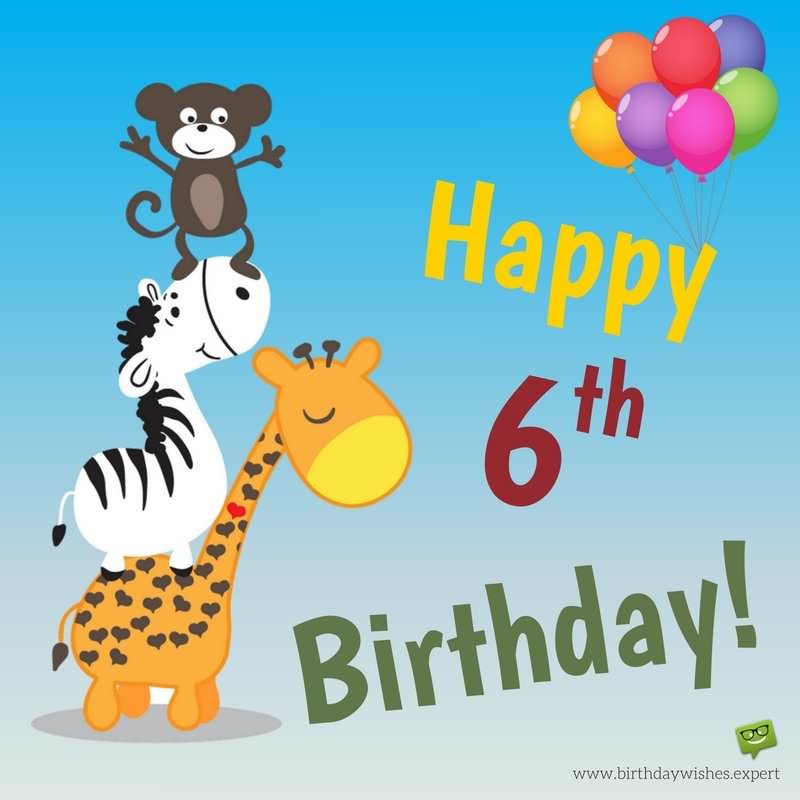 You may also like:
50 Amazing Wishes for Kids | Birthday Wishes for Pre-Schoolers
Big Guy's Special Day | Happy Birthday, Boy!
Queen of the Day | 50 Birthday Wishes for Girls
200 of the Best Birthday Messages to Make Someone's Day Special