Being original and creative while trying to come up with a great birthday wish may prove to be a difficult task. Although feelings towards the people we love might be clear, the words to choose to express them have to be properly set to form a greeting that gets the message across.
Thankfully, help is on the way, as this is exactly what we're here for: this is a list of 101 ready-to-send Happy Birthday wishes that will for sure brighten the day of your beloved ones!
Happy Birthday, Sunshine! Wishes for your Love's Special Day

Happy Birthday, love;  life with you is like having a birthday party every day!
I love you more with each passing day and today most of all, because it's the day you were born.
Dear one, I pray that your eyes remain alight with wonder and your smile bright as sunshine on this birthday and all your birthdays to come.
Thank you for another great year together; I love you more than words can express.
I am so thankful to have you in my life, and I look forward to many more years of joy and laughter.
Today the earth shines a little brighter, because it's the day you came into the world. My best wishes, I love you!
Many happy returns, love! Like a prized bottle of wine, you're becoming a fine vintage.
The world has been a better place since you were born, and it's definitely a world I want to live in forever.
May your smile be bright just like the sun shines every day. You are the true sunshine of my soul.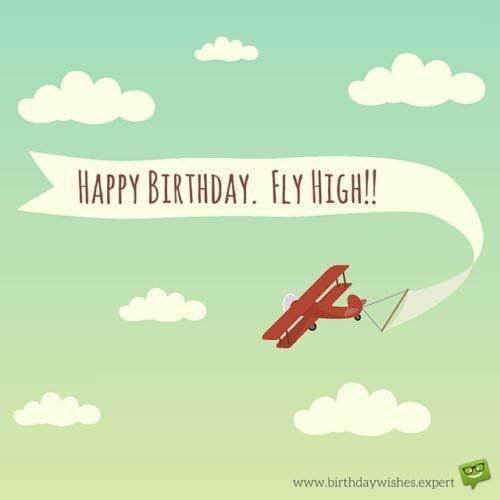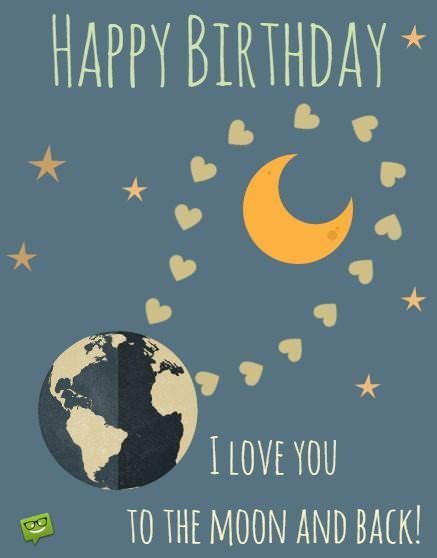 I know sometimes you feel like your birthday gets lost this close to Christmas, but I want you to know just how special you are to me and that I love you more than you will ever know.
Today I want to let you know how grateful I am for everything you do, and I ask your forgiveness for all the times I neglect to tell you just how much I love you!
Words cannot express all the love my heart holds for you. The closest I can come is to hold you close and kiss you. I love you so much!
You deserve nothing but great things this year, since you've always given nothing but greatness to those you love.
May the joy in your heart and the life in your spirit truly determine your age. Many happy returns!
When your birthday suit starts looking like the Saggy Baggy Elephant, every birthday becomes more precious. (Or it's time to stop counting.)
May your birthday be the threshold of a whole new year of opportunities and fresh directions.
Birthdays are markers on the road of life. Appreciate each one of them, because we only get so many.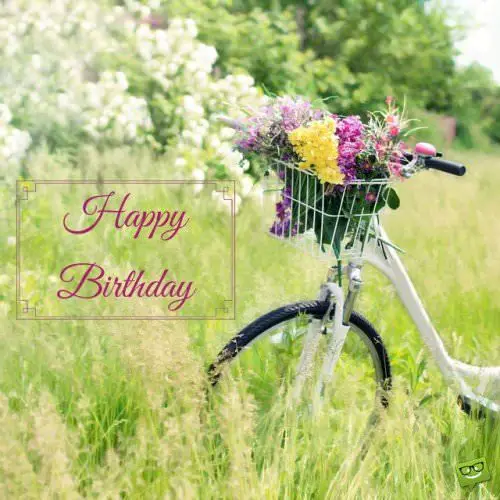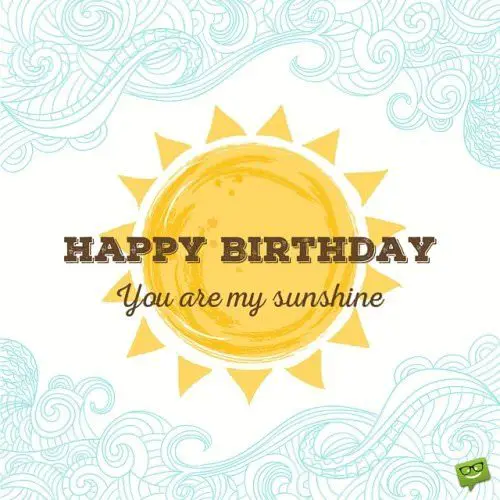 It's time to cut the cake, stuff your face, and put that diet off 'til tomorrow! 😉
Another year older, another year wiser, so you can keep puttin' us young'ins in our place. 😉
You've grown into such an intelligent, caring and determined individual. You inspire me every day. I sincerely hope that, on your birthday, you experience at least a portion of the happiness you bring to my life.
Oh honey, you never looked so good as you do on your special day. I am bursting with news! It is your birthday. Here's to many, many more.
Today marks the next big thing, your birthday! Embrace the day. But, first, I have a perfect way for you to start the day, by receiving all the love in my heart.
From the day we first met, I felt like we were destined to be together. It sure is nice to take this moment to say, I love you and I hope you receive everything your heart desires today. Happy Birthday, Sweetheart!
I value our long-term relationship. Thank you for the gift of simplicity that you give to me everyday. I wish you continued joy. Have a Blessed Birthday!
I am such a lucky girl! (I know that made you blush). Party big and laugh loud, because today is your day. A Very Happy Birthday to Someone Special!
Age has only made you better. Here's to a wonderful birthday. Many happy returns!
As you close your eyes and blow out your candles, I too am making a wish: That this be your best birthday ever and that the rest only get better!
As you look back on your life this birthday, I pray that the good times shine bright, the heartache is gone, and you look forward to a future as beautiful as a song.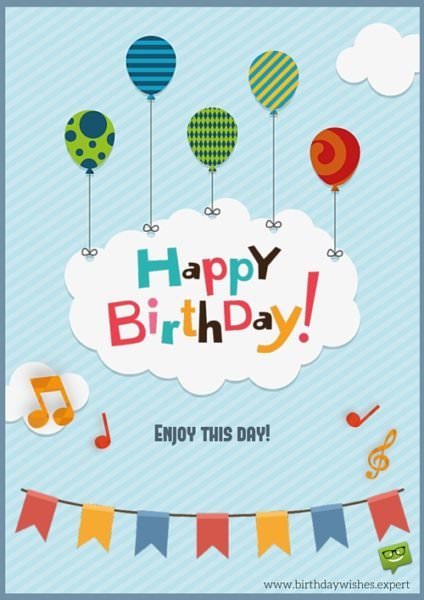 Today is your day to dance and sing! Today you wear the crown, because you are the king!
Birthdays signify renewal and the beginning of a new year of love, laughter, and joy.
Age is relative; true youth is found in your spirit.
May your birthday be a day of rest that is blessed by all good things.
Forgive me for forgetting your Birthday; please know that it is not you but the days that get lost in my head. I think about you every day, and without you my life would not be what it is today. Happy belated Birthday!
On your birthday, Baby, I simply wish you more joy and happiness.
I wish you love, happiness, and peace on your special day. I look forward to making your favorite dinner tonight.
I look forward to this day every year, because it's the day I get to spoil you!
I am wishing you all the happiness in the world on this special day. I would like to say, thank you for being in my life. Happy Birthday, Honey!
Most of the fondest memories in my life involve you. That's why I want this birthday to serve as a fond memory for you – no one deserves it more.
A Bright Future Awaits You :The Best Happy Birthday Quotes for Friends

You truly get more beautiful and wiser with age. I'm proud to call you friend.
May you feel years younger than the numbers on your cake. Happy Birthday, my friend!
Today is the day to celebrate like a four year old. Be silly, eat cake, giggle, and abandon yourself to the joy of the moment.
Though the miles are far between us, my heart is near to yours on this your special day.
May all the rest of your days be healthy, wealthy, and filled with love.
Wishing you the best, most brilliant, and brightest birthday ever! My warmest wishes for your special day!
I'm so happy you've made it to another birthday, and even happier to call you friend. I hope this year is the best one yet for you.
A wonderful friend deserves a wonderful birthday. I hope your day is filled with all the things and people you love.
Today we celebrate you. There's no one who deserves it more.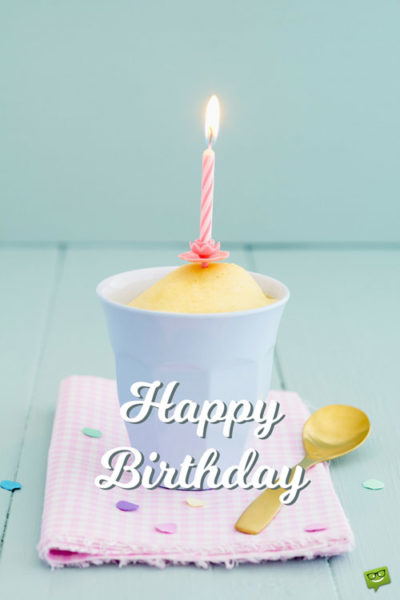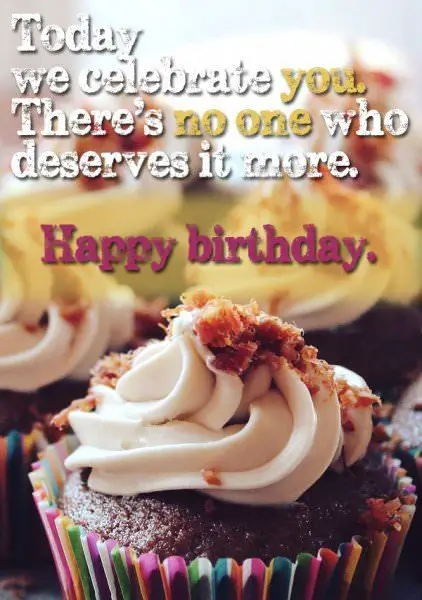 No amount of birthday wishes and gifts can fully express how much I appreciate you, but I still want you to know how much I care. Enjoy everything this day brings–you deserve to be celebrated.
May your birthday be filled with all the things you enjoy. Happy Birthday!
You are an amazing friend that radiates such warmth, love, and happiness. May you be blessed with the best birthday you've had yet!
Mere words can barely articulate how much I want to wish you a happy birthday!
Birthdays are the perfect time to reflect on the previous year and to be grateful for the life lessons that have been learned. May you look at the past with a smile, and to the future with hope. I wish you the happiest of birthdays.
A wonderful thing happened when you were born, today's the day to celebrate the event. Happy birthday, sweetie!
A little birdie told me it's your birthday. Hope you have a happy one, tweet, tweet.
Birthdays are meant to be celebrated, so get started celebrating.
Even if you're alone on your birthday, treat yourself well. You're definitely worth it.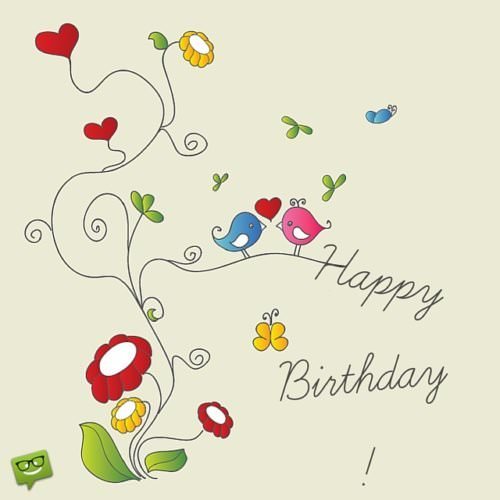 Birthdays only last for 24 hours. Try to hang onto that happy birthday feeling for as long as you can.
Ever since I've known you you've been doing nice things for other people. Now that it's your birthday, try to do something nice for yourself.
Happy birthday to you. You've always been such a positive influence on other people. Here's hoping that all of your days retain that sense of positivity and happiness.
Regardless of what anyone says, growing up is optional. Always stay young at heart.
Short Birthday Wishes for a Bright Future

May this year be as sweet as you are!
Happy birthday, lover. Make a wish, and follow the path it draws for you.
For your birthday I wish you to find today what will make you happy tomorrow and for the rest of your days.
Wishing you the best of what's to come, and a happy bright future in all your quests!
 Wishing you luck and fortune on this day and all to come.
Have the blessing of the world, on this blessed day that you took your first breath.
I hope this birthday is accompanied by rivers of happy memories.
May your day be filled with blessings of all kinds!
Have a happy birthday my friend, I hope you get the whole world
I'm thankful for the day you were born, and for all the days that came after that!
Wishing you a year filled with success and joy!
May this be the best year of your life followed by even greater ones!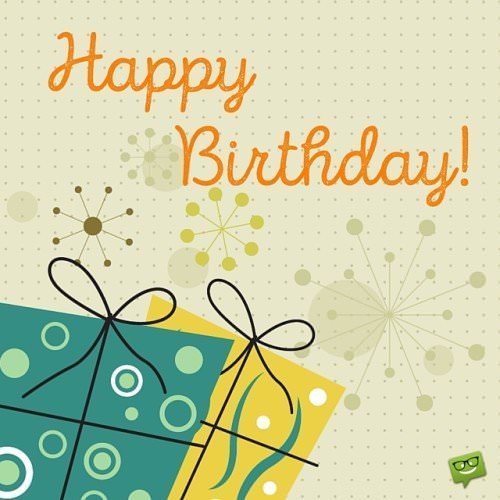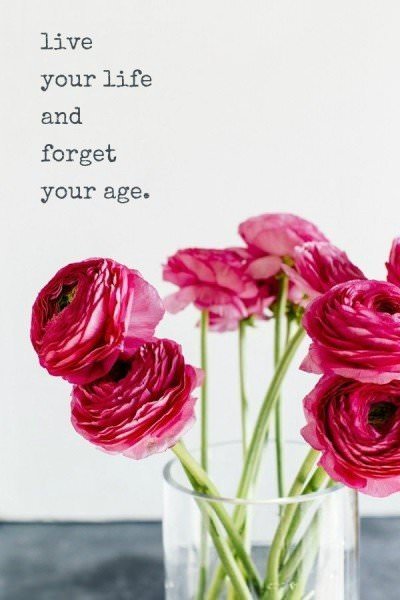 Wishing you one hundred happy birthdays!
Happy birthday from one true friend to another!
Have a happy birthday and a wonderful year!
Wishing you a hundred joys and zero wrinkles this year!
There isn't enough money in the world to buy you the birthday present you deserve!
May this year be as sweet to you as you are to everyone!
Enjoy this day, it only comes once a year!
Being with you on your birthday is one of my favorite days!
On your birthday, the sun always seems to shine brighter, and the flowers always seem to bloom bigger!
Thinking of you and all the reasons I hope you have a stellar year!
Without you, life wouldn't be so sweet so I hope you have many more happy birthdays!
The number of candles on your cake will change each year, but you remain the same, a true friend!
If the world was filled with people like you, then there would be world peace!
Until your next birthday, may you get all the good things in life that you deserve!
My best wishes! Thanks for giving me a great reason to eat cake!
Wrap-up
Of all the times for congratulations, celebration, and gift giving, birthdays are the one time that a person gets the day all to him or herself. Often parents go out of their way to make birthdays extra special for their children, including a fancy cake, streamers, balloons, lots of presents, and fun activities for family and friends.
However, as we get older, it's easy to put birthdays off, saying it's not that important, but deep down we miss the days when we wore the birthday hat, everyone was excited, and we got the most attention. As an adult, it's not so much about the presents anymore but the fellowship and love from family and friends that really makes the day special.
That's why a special note, even just a quick text, means so much and shows a person that they are loved, makes their day full of joy, and lets them know that they are still extra special. Birthdays are a celebration of life; when a special and unique person, who will never be replicated, was brought into this world.
You may also like:

A Lifetime in the Spotlight | Happy Birthday, You're a Diva!
A Funny Birthday Wishes Collection to Inspire the Perfect Birthday Greeting
200+ Great Birthday Images for Free Download & Sharing
70 Amazing Happy 30th Birthday Wishes
200 of the Best Birthday Messages to Make Someone's Day Special