It shows a strong connection and sense of care and love to remember those close to you during the holiday season. Sending Christmas postcards is a tradition that has stayed even in the internet era, yet, it can be difficult to construct exactly what to write in a Christmas card.
We offer these carefully crafted Christmas card messages to help ease the process. The receivers will feel that much need warmth in their heart this Yuletide season.
What to Write in a Christmas Card to a Friend
Wondering what wonderful things you can say to a pal in a Christmas message? Try out these simple, meaningful messages.
Happy holidays to a special friend who makes every single day sparkle and twinkle.
May your Christmas be bright and merry, my dear friend.
Have yourself a fantastic holiday. Thank you for being my pal yesterday, today, and tomorrow.
Friends like you make the holidays extra special. Hope the season brings you nothing but happy and picture-worthy memories. Don't forget to send me a few!
In celebration of Christmastime, I must say that your friendship has been a tremendous present. Much love to you and yours.
Wishing all my beloved girlfriends and guy-friends nothing but joy, laughter, and the best pretties to unwrap. Not even the North Pole could bring me better people to fill my inner circle.
As we celebrate all the pivotal December holidays leading up to the New Year, please know that I'm so very thankful for the gift of our relationship and look forward to all that it offers in the coming year.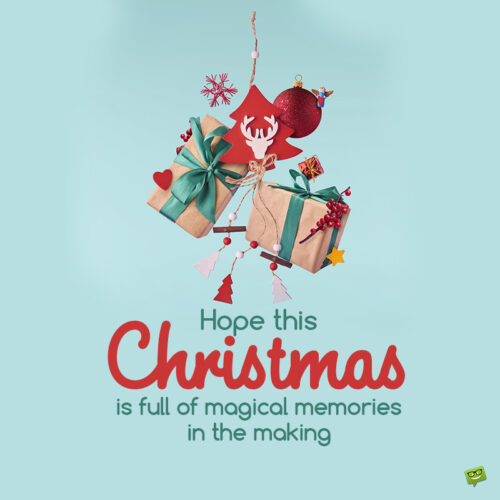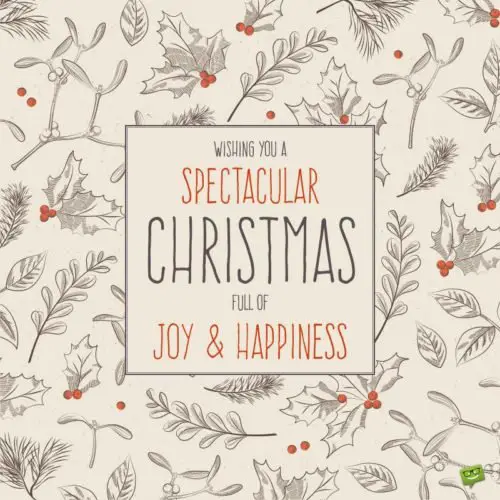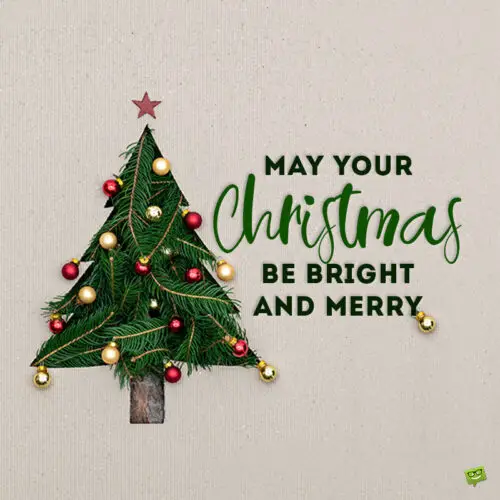 I wish we could open gifts, eat, sing, and be merry together in person. But, as our celebrations take place miles apart, always remember that knowing you is a gigantic part of what makes each day special.
With friends like you, who needs morning gifts under a tree? Thanks for all you do each and every day, not just gift-giving occasions .
Much love from our family to yours. Hope this X-mas is full of magical memories in the making.
I was reminding myself of the reason behind the season, and I wanted you all to know how grateful I am that you've gifted me with your friendships.
It's an honor to know good folks like you. You're the ones that make every month, not just Christmastime, a special occasion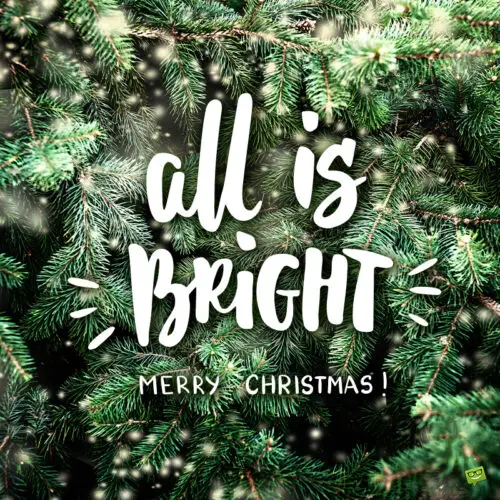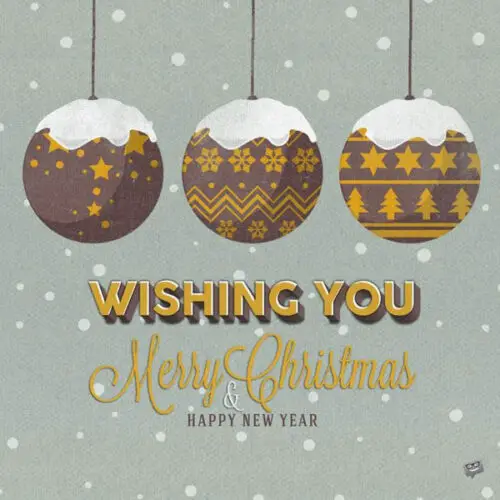 Funny Things to Write in Christmas cards
Get a laugh with a little lighthearted humor in your holiday messages.
Sadly, Santa won't be visiting anyone this year. He heard you say that you've been good all year, and he immediately died out laughing.
Here's to the hope that Christmas's magic will be extended for 30 days this year, or at least long enough for a few credit card bills to get lost in the mail.
I want the best star ever for my tree this year. How soon can you come climb to the top and hangout for a couple of weeks?
Sending warm greetings of peace, love, and happiness. That's the best I can do since I can't put up the roadblocks to delay the in-laws arriving.
I got you a gift, but I accidentally wrapped it in Happy Birthday paper. Thankfully, it is Jesus's birthday, and you don't have to wait months to get it.
Being an adult at Christmastime is hard. You do all the work, spend all the money, hide all the gifts, and spend hours wrapping it just for some old fat guy to take all the glory.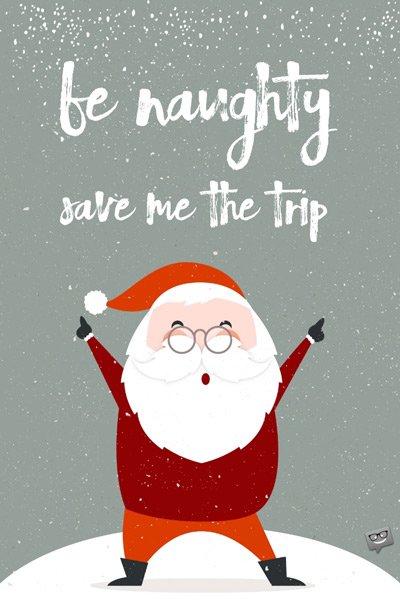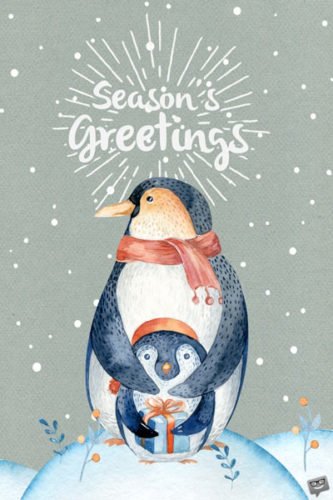 Dear North Pole, my buddy has been very good. Well, a little good. Okay, it's more like occasionally good. Never mind, Santa, I'll just get the gift and say it's from you.
The "ha, ha" part of the holidays is that it doesn't even get a "ho, ho" hello out before it's saying "buy me, buy me."
Here's to a wing and a prayer that all the bling on the ol' decorated spruce will outshine the stress of another insane year. Have yourself a beautiful December.
I had something really poetic and creative planned for an awesome card, but a turkey recently ran away with it. Oh, well, I guess the tried and true merry, merry song and dance will have to suffice.
Romantic Things To Say In Your Christmas Card
Have a special someone out there who you'd like to say something sweet and romantic? Try out these Xmas messages on your significant other.
I knew you'd be my greatest gift from the moment I saw you. Thank you for making all the Christmas glitter an everyday affair.
Like Christmas's famous snowflakes, you are one of a kind. Thank you for sharing this holiday with me, and I look forward to so many more.
I thought Santa had already brought me my best presents in my youth. Little did I know that I'd wake up this year to find you sitting beside me.
Spending this holiday season with you is all that I have ever wanted. Thank you for being my person, my love, and my greatest gift in the entire world.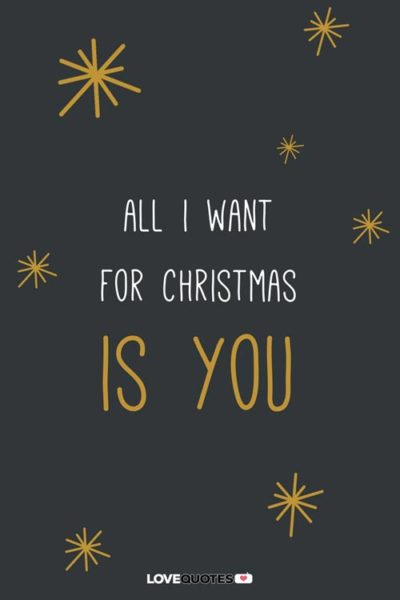 Sweetheart, it doesn't need to be Xmas morning for me to know just how lucky and blessed I have been all year. Thanks for sharing your life with me.
Rudolf's nose is red. Santa's toes are white with frostbite. Bet your bottom dollar tonight that I'm completely smitten by you. Happy Holidays, my love.
Old Saint Nick can keep all the electronics and gadgets this year. I already have what I wanted most, and that, my dear, is you.
Everyday is more special with you in it, and that even includes the big occasions with lavish gifts to be laid under sparking trees. Love you to the North Pole and back.
I never knew that my Christmas mornings were incomplete until I met you. Now, I know the best gift around could never be bought or sold, only loved.
Religious Messages for Family And Friends
A sentimental religious message can be hard to put into words. Here are some ideas to keep your messages more spiritual in nature.
Rejoice in Christ's birthday. May your day be full of the reason behind the season.
Let us celebrate the marvelous anniversary of the arrival of our Savior and all the generosity of celebratory gifts we receive on this day in remembrance.
With a prayer for your family, I offer you my sincere warm wishes for a beautiful CHRISTmas.
Glory be to the Almighty and His Son this holiday. Accept my well-wishes for a joyous time as you gather with your loved ones.
My Christmas prayer is that our Heavenly Father will grant you all the joy, peace, and prosperity you and your family deserve. Thank you for being such a special person in my life.
It's time for the festivities to begin. As we celebrate the birth of our Savior this year, I'd like to thank you for being such a bright example of generosity and kindness for me throughout the year.
Join me in sending thanks above for another year of safety, health, and love. It's people like you being in my life that remind me just how blessed I am everyday.
May your glee be endless. May your faith remain steadfast. May your worries be few. Happy holidays, and I look forward to watching you rock yet another year.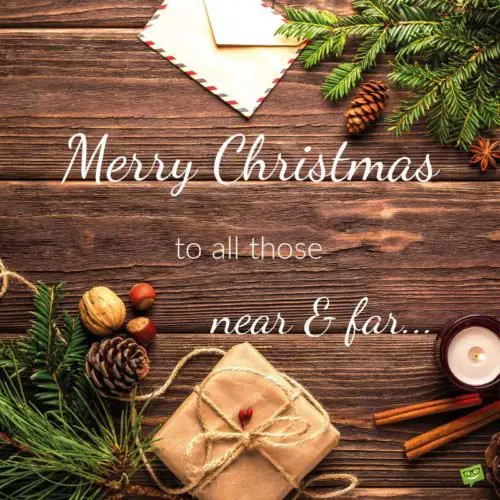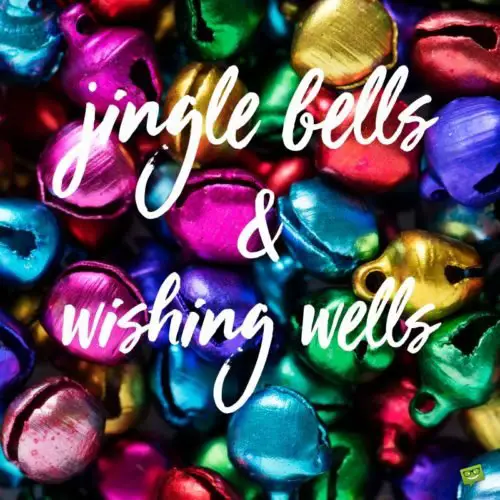 You may also like:
49 Truly Inspirational Christmas Messages for That Time of the Year
The 250 Warmest Merry Christmas Wishes and Cute Cards with Season's Greetings
Season's Social Tasks | What to Write in a Business Christmas Card
Jingle All the Way | 80+ Funny Merry Christmas Memes