The Christmas season means so many different things to countless individuals all around the planet. Christmas is a holiday that's all about appreciating the things that are the most dear to you in this lifetime. It's also all about making the most of your fortunes. How can you make the most out of them for the holidays? You can do so by showcasing your brilliant sense of humor. If you want your Christmas wishing to be hilarious and heartwarming at the same exact time, these funny Christmas wishes can help get you on the right track.
Share any of these messages, images or memes on social media and bring that Christmas cheer!
10 Funny Christmas card messages
A Christmas card can be heartwarming and it can make you go "awww!". Then again, it might not if you take the funny approach…

Sending warm greetings of peace, love, and happiness. That's the best I can do since I can't put up the roadblocks to delay your in-laws arriving.
This is the antidote to your credit card bills. Put it up the wall and remember we love you.
Santa won't be visiting your house this year. You gave his reindeer too much to drink all the previous years, he says.
According to Bob Phillips, there are three stages of man: he believes in Santa Claus; he does not believe in Santa Claus; he is Santa Claus. Let's admit you've entered the third stage some time ago.
This year, I want the brightest star on my Christmas tree. Are you available? It's just two weeks.
It's the season when Jesus is born and dieticians die when they find out what we ate at Christmas.
I got you a gift, but I accidentally wrapped it in Happy Birthday paper. Thankfully, it is Jesus's birthday, and you don't have to wait months to get it.
Being an adult at Christmastime is hard. You do all the work, spend all the money, hide all the gifts, and spend hours wrapping it just for some old fat guy to take all the glory.
The gift you've asked for Christmas doesn't fit in a Christmas stocking. Please resize and repeat your order.
12 Days of Funny Christmas Wishes
Without ever forgetting the meaning that Christ's birth has for Christians every year, Christmas is a highly trollable holiday. Here's a helping hand if you agree with that statement…
Merry Christmas to you! I can't wait to be around you for the holidays. That doesn't mean that I don't enjoy your company all throughout the rest of the year. It simply means that I prefer it on Christmas. What can I say? I have a higher tolerance for bad jokes when I have delicious eggnog and butter cookies around me. Just kidding!
I hope you have a terrific holiday season. I want your Christmas to be 100 percent free of traffic jams, irritating coworkers, annoying neighbors and stress in general. The Christmas season should revolve exclusively around loved ones, tasty desserts, corny and sentimental holiday movies and long and luxurious naps in the middle of the day. Who could ever argue that, anyway?
Season's greetings! I love seeing you on the holidays. I only ask one thing of you. Can you please cool it with the holiday tunes a bit? I love Jingle Bells just as much as everyone else. I don't know if I can tolerate hearing it 100 times in a row, though. Can you try something new for a while? Okay, I'll back down. That was a joke. I'm just as guilty of overplaying all of the persistent Christmas songs from my childhood.
What are you planning for this Christmas? Whatever it is, I hope it involves lots of food. I also hope it involves lots of ugly Christmas sweaters. I truly miss the sight of you in that bright red sweater with all of the sequins. Oh, I can't forget the giant close-up of the reindeer face, either. Who could ever shake that sight?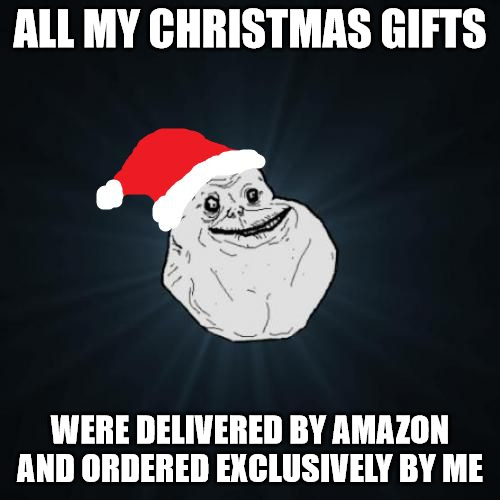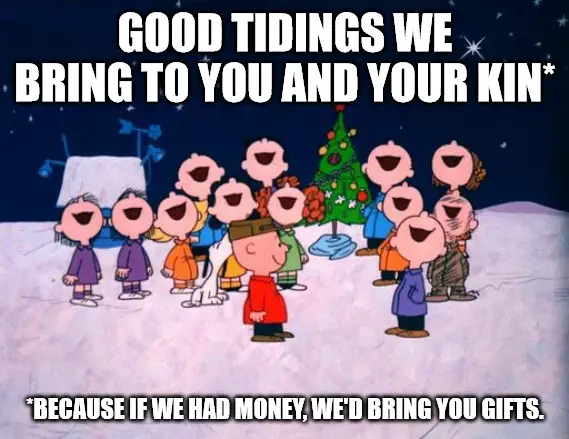 Enjoy a holiday season that's fit for the record books! I want you to participate in all of your favorite activities. Go Christmas caroling for a bit. Tour neighborhoods that have gorgeous homes that are chock-full of radiant lights. Shop for hours and hours on end. Go for second helpings of your favorite pies as well. Who said that Christmas ever has to be a time of moderation? Anyone who ever said that surely doesn't understand the Christmas spirit.
I want your Christmas to be the definition of merry. I want you to get all of the gifts that are on your "essential" list, too. Christmas definitely isn't a time for materialism. It doesn't hurt to get a chic new outfit, though. It definitely doesn't feel bad to be surprised with a gorgeous handbag or pair of formal shoes, either. Who said that Christmas has to be 100 percent serious?
Remember that time I told you years ago that you looked a lot like Rudolph the Red-Nosed Reindeer? I was joking then. I'm not joking when I say it now, though. Your nose gets red any time you're outside in the cold for longer than two minutes or so. It's pretty cute, I won't lie. Only you could rock a crimson nose and get away with it scot-free.
I'm not a silly or a sentimental person by any stretch of the imagination. I mean it when I say that I want you to revel in the merriest Christmas possible, though. I want you to relax and forget all of your problems on December 25th of this year. I want you to get ready for a fresh New Year that's exhilarating and full of promise as well. What in the world could be better than that?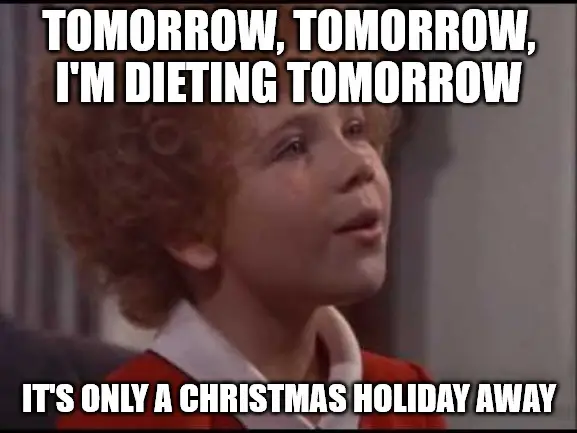 Have you been bad or good this year? I suspect that you've been good. I'll be completely honest, however. My wishes for you wouldn't change even if you said you'd been awful all year long. I just want you to have a Christmas that's the best of the best. You don't deserve anything less than that.
Have a wonderfully Merry Christmas! You look adorable when you chow down on Christmas cookies that are covered in sprinkles. How exactly do you accomplish that? You're the only person on the planet who could pull off looking sweet and innocent while stuffing your face with sweets of all kinds. I'm telling the full truth when I say that I'm pretty jealous of you.
Season's greetings to you! Happy holidays to all of the people in your life! What do you want out of the holiday season? I want peace on earth. I want to know that we'll be able to hang out and have a blast by the time January or February rolls around, too. What are you doing on New Year's Eve, anyway? I hope it involves fireworks and tasty appetizers of all kinds.
The Christmas season can be a time of stress and frustration for so many. I want to make sure that your Christmas epitomizes serenity and joy. Don't be hard on yourself during the holidays. Pamper yourself from time to time. Surprise yourself with gifts, too. If you're not kind to yourself on Christmas, when will you be? The Christmas season is a chance to take stock of your existence and your future. It's also a chance to relish the things that make being alive on this planet so incredible and inimitable. Have a beautifully merry Christmas.
What exactly do I want for Christmas? I want to see a massive smile lighting up your visage. I want you to get all of the presents that are on your list as well. That pair of shoes? I hope you get them. That fragrant eau de cologne? I hope you get that, too.
Funny Merry Christmas Images
Somewhere between Funny Christmas memes, feeling tipsy and having seriously overeaten, some of us will look for their true Christmas spirit.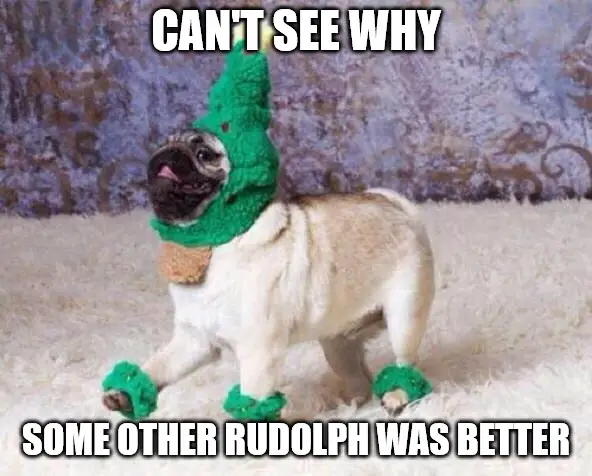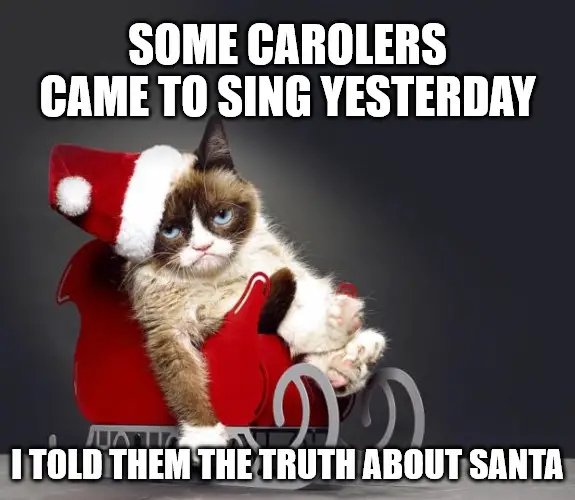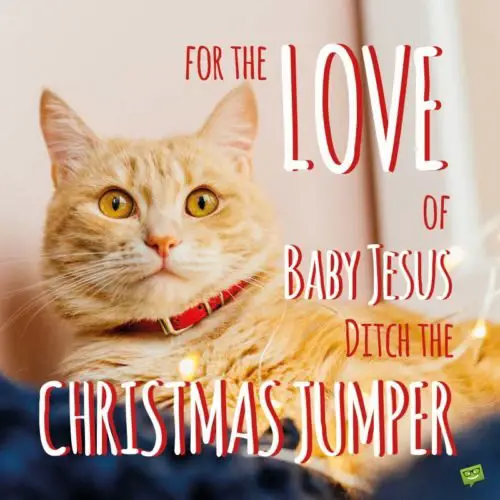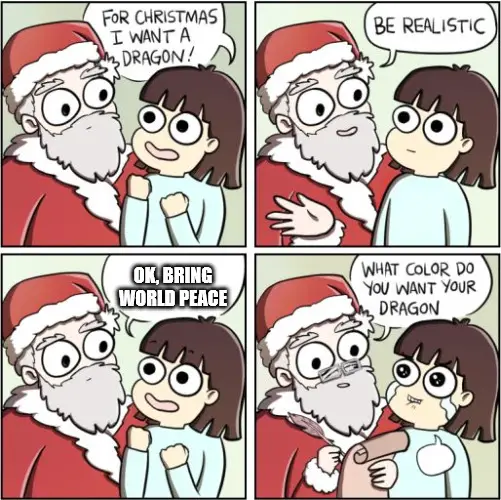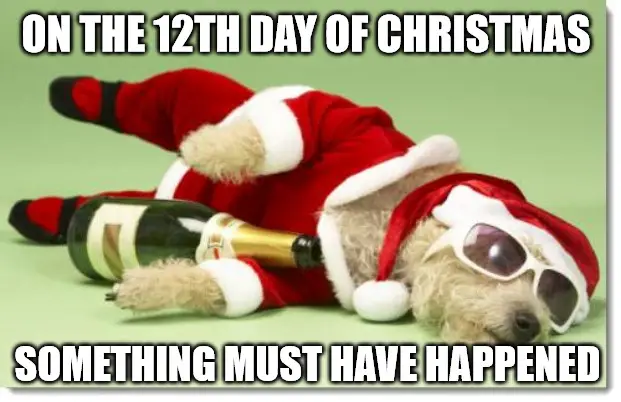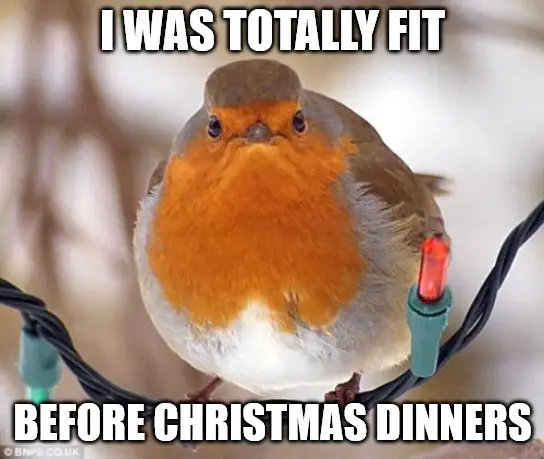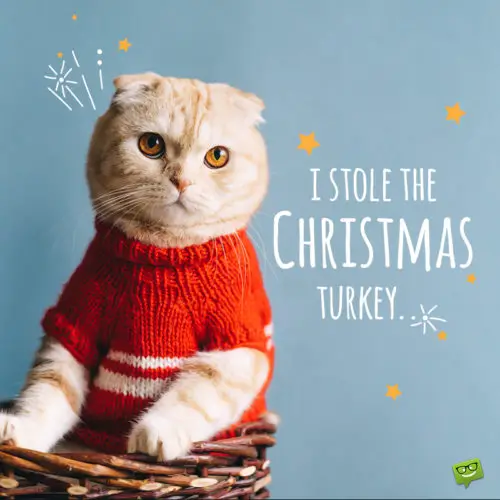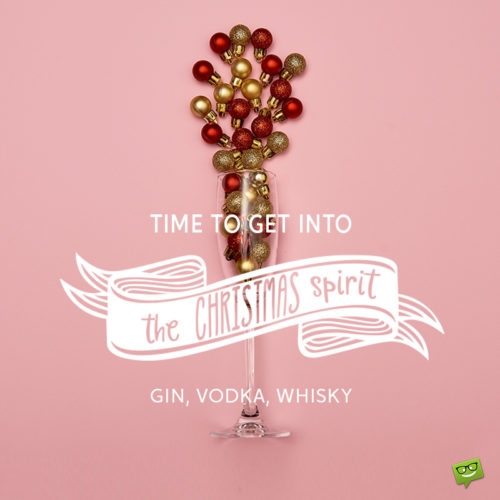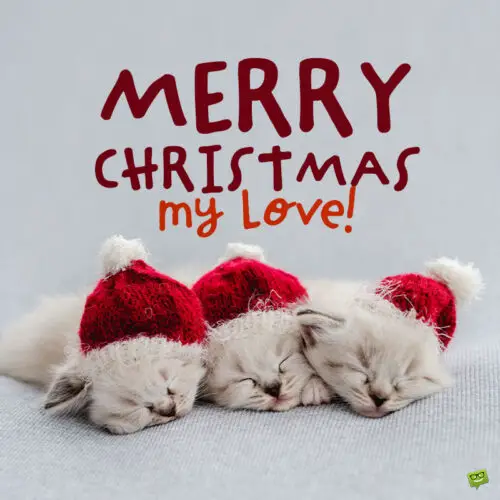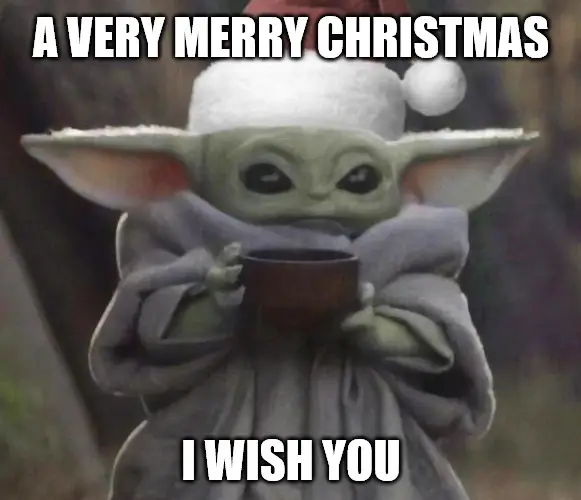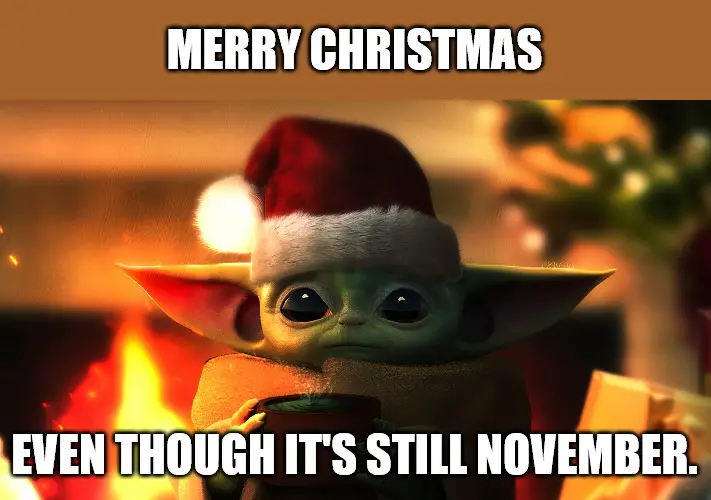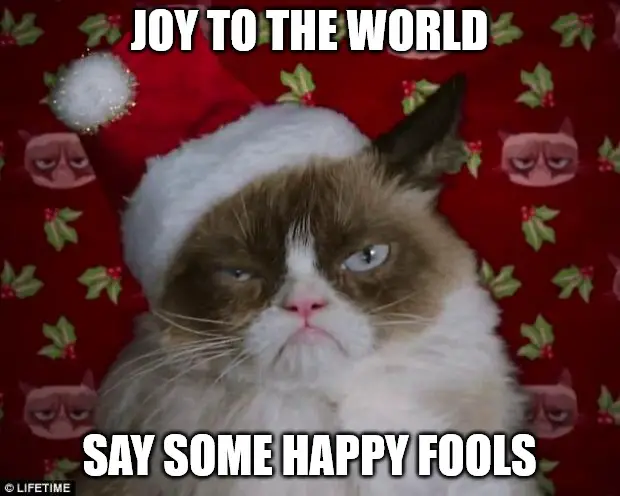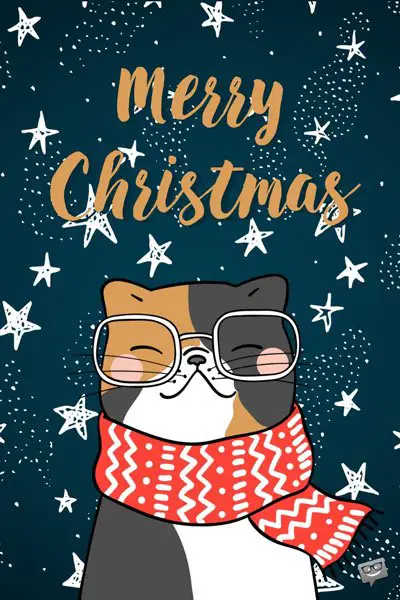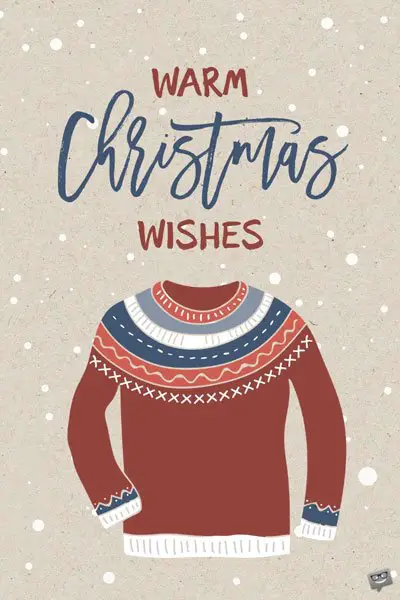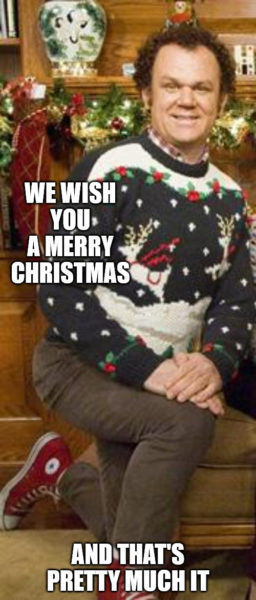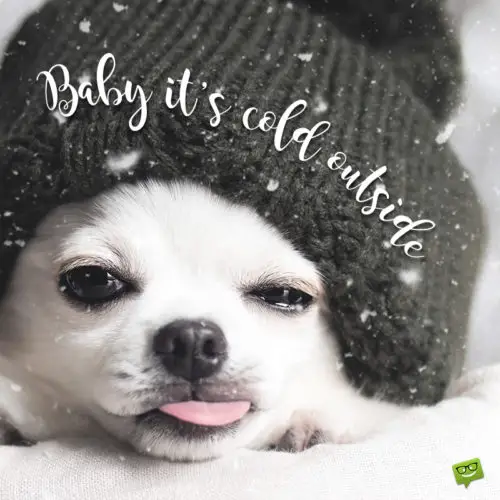 You may also like:
62 Funny Christmas Quotes Before or After FaLaLaLaLa
80 Funny Merry Christmas Memes to Jingle All the Way
20 Unforgettable Christmas Movie Quotes that Will Make You Feel All Christmassy Inside