Every Christmas we have reasons to celebrate. From the warmth and the gratitude of the faithful Christians to the joy and the optimism of the contemporary westerner in general, this holiday is time to rest, meet up with friends and loved ones, remember what we feel blessed about or simply have some fun.
Just like the way street and shop decorations often get our spirits high, a beautiful Merry Christmas image can put us in the mood and make us look forward to waking up on Christmas Day. That said, feel free to share our latest Christmas pictures on social media or in private messages and warm someone dear's heart.
---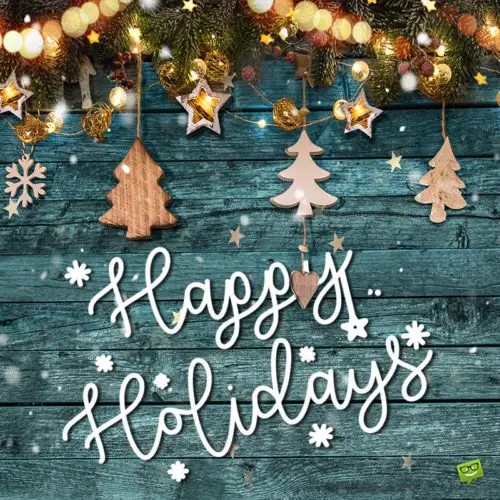 Christmas has always been associated with winter, which in turn reminds us of wood, fireplaces, and lights in the dark. This picture conveys exactly this feeling.
---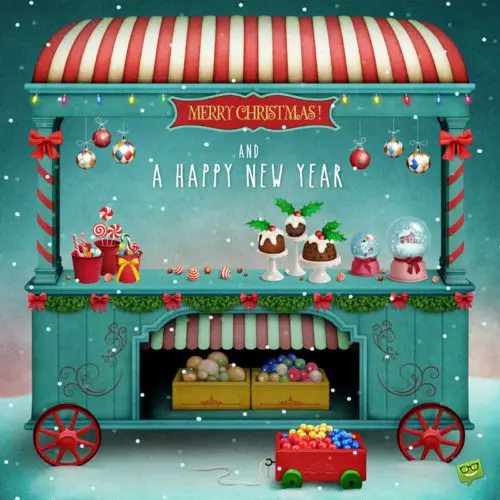 Just like kids in a merry-go-round, we often expect Christmas to connect with our inner child. That's when we think of candy, cakes, toys and all things colorful.
---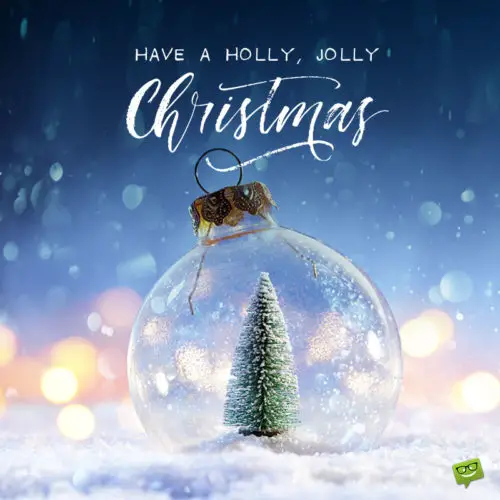 "A Holly Jolly Christmas" is a popular Christmas song written by Johnny Marks and most famously performed by Burl Ives. "Holly" (a traditional festive plant in winter) rhymes with "Jolly" (that is, happy) making this song title a synonym of a wish for festive, happy Christmas.
---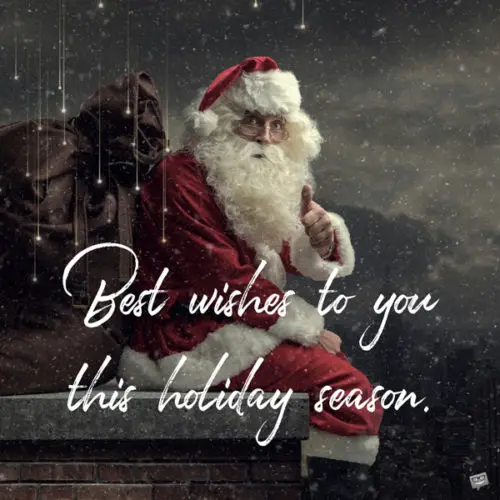 Whether you believe in Santa Claus or you have let all the magic vanish with your childhood, you can't claim you won't enjoy a beautiful Christmas present as stars fall from the sky.
---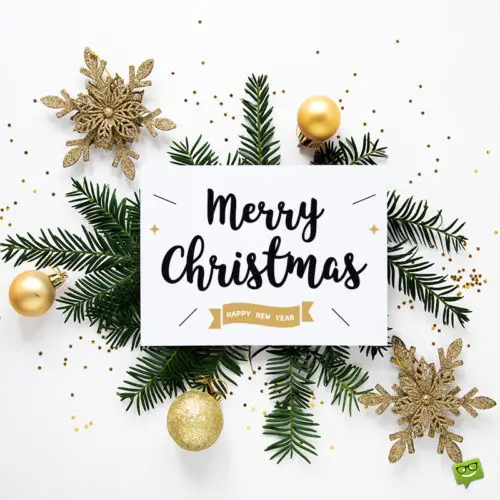 This a truly beautiful festive picture that immediately gets you in the Christmas mood. Share with the ones you care about and help spread the message of this holiday.
---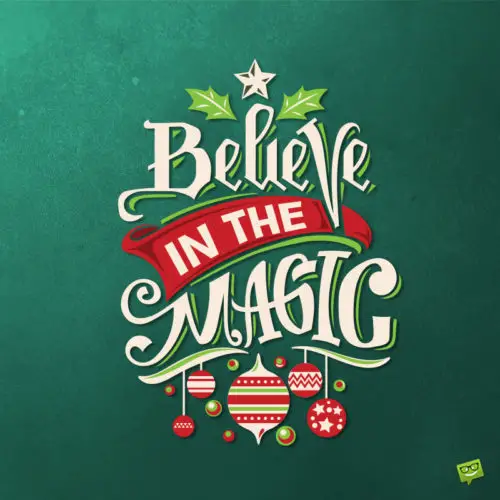 We might say that it's money that makes the world go round, but who can live without some true optimism about life?
Believing in magic is believing in life itself, which is one big part of the meaning of Christmas.
---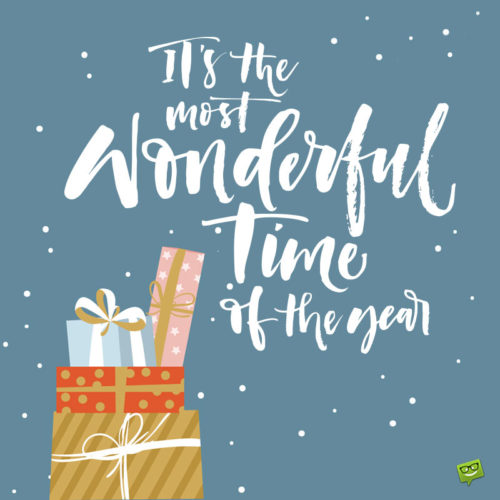 That's another favorite lyric from a holiday classic, written in 1963 by Edward Pola and George Wyle, and released that year by pop singer Andy Williams.
Truth is, many people actually consider Christmas the best time of the year. Who can blame them for that?
---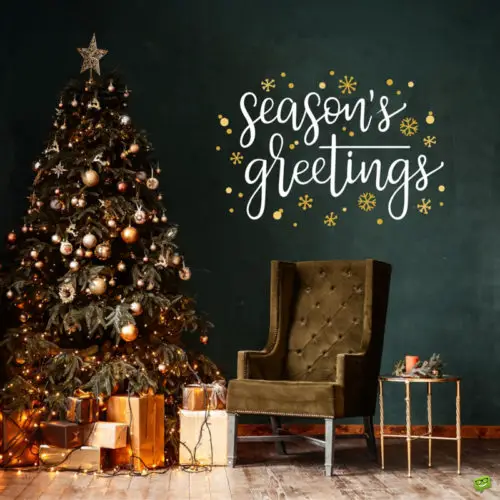 That's one of the fans of style. On December 24th and 25th families around the world celebrate by the Christmas tree. This pic is a modern version of that custom, but the magic is still there.
---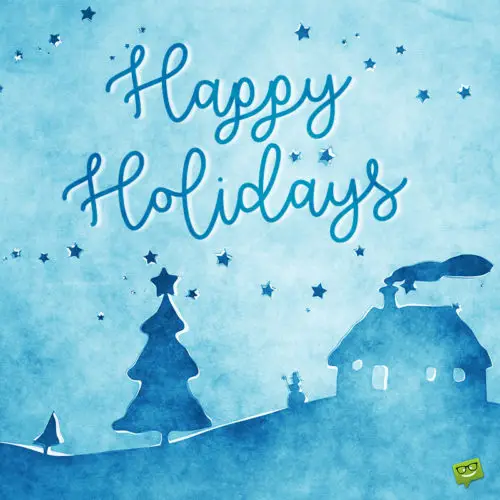 Christmas can often be celebrated in the snow. That contradiction of cold weather and warmth in people's hearts is one of the strong associations we make in our minds when Xmas is near.
---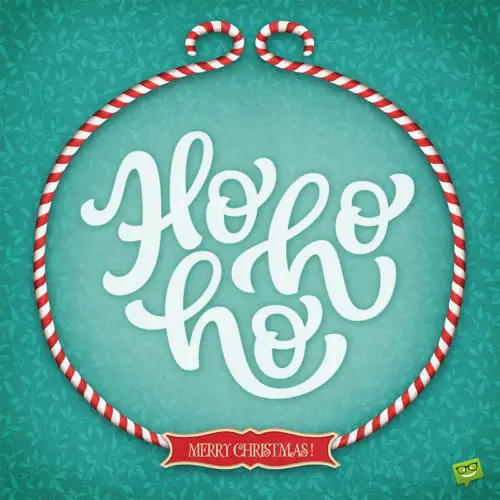 Saint Nicholas, Father Christmas, Santa Claus; no matter how you might call him in your language, the traditional figure bringing us Christmas gifts is often thought to be laughing distinctly.
---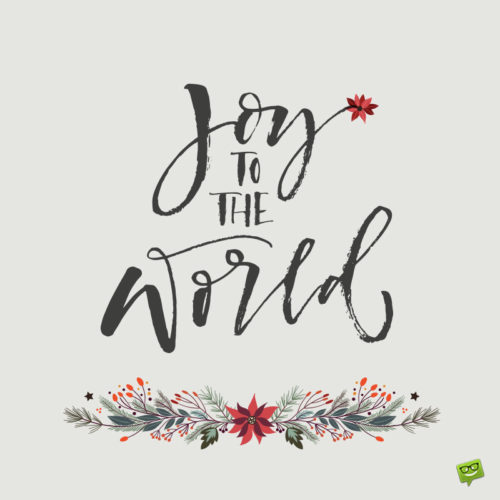 Christmas is all about peace in our hearts, so peace and joy in our everyday lives is a constant thing we ask for people all over the world, Christians or not.
---
This amazing Christmas picture makes reference to "The Steadfast Tin Soldier", a literary fairy tale by Danish writer Hans Christian Andersen about a tin soldier's love for a paper ballerina.
---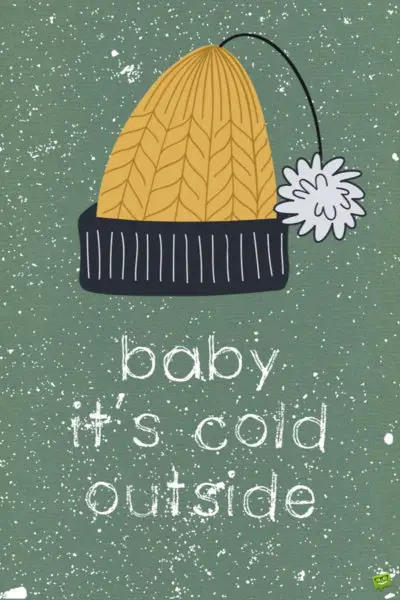 Although the lyrics make no mention of Christmas, "Baby, it's cold outside" is popularly regarded as a Christmas holiday song due to its winter theme.
---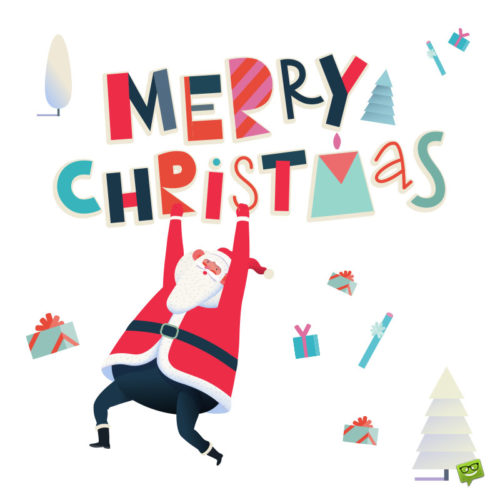 Santa Claus is the absolute Christmas reminder. Share this great illustrated picture with the ones you're going to exchange gifts with.
---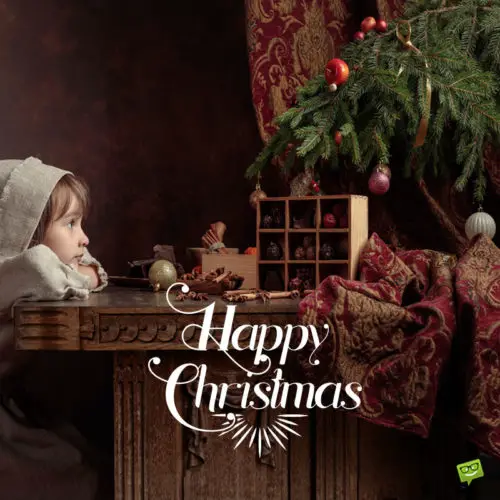 Are you waiting for Christmas so that you get your (well deserved) holiday presents? Do you know someone else that does that, too? Sharing this Christmas picture will show them you care.
---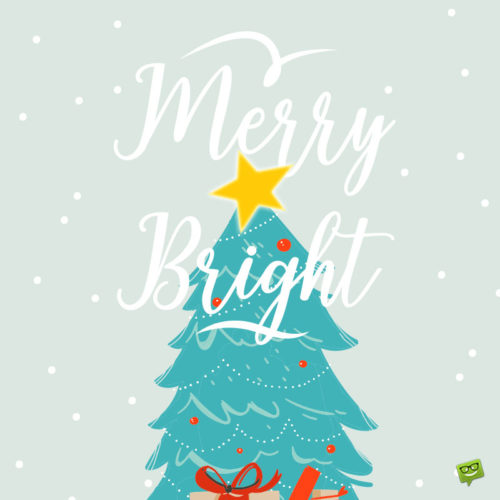 "White Christmas" is a song written in the middle of the summer (amazing but true), but inevitably it became a huge hit of the season and (wait for it!) the world's best-selling single with estimated sales in excess of 50 million copies worldwide. The lyrics say: "May your days be merry and bright/and may all your Christmases be white."
---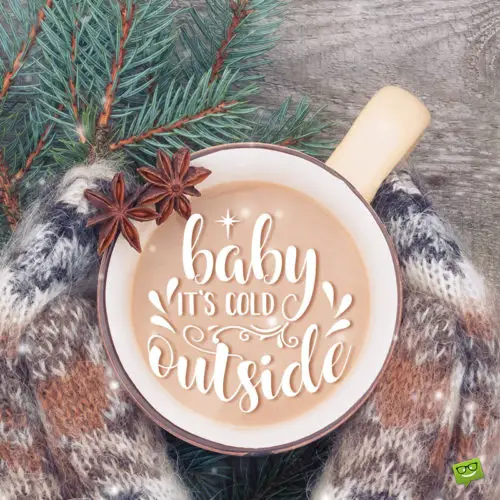 This Academy Award-winning song was written by Frank Loesser in 1944, and gained wide recognition when it was performed in the 1949 film Neptune's Daughter. Sign of the times: some of its 75-year-old lyrics sound rather suspiciously sexist for the #MeToo era, thus resulting in the cancelling of the airing of the song by a number of radio stations in 2018.
---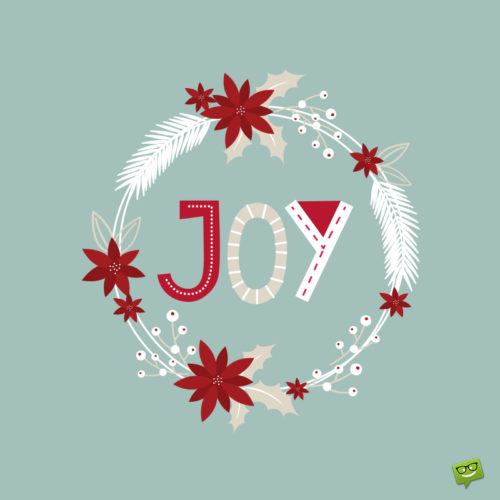 For the minimalists among us, this Christmas picture will get the festive message across without having to resort to a decoration overdose.
---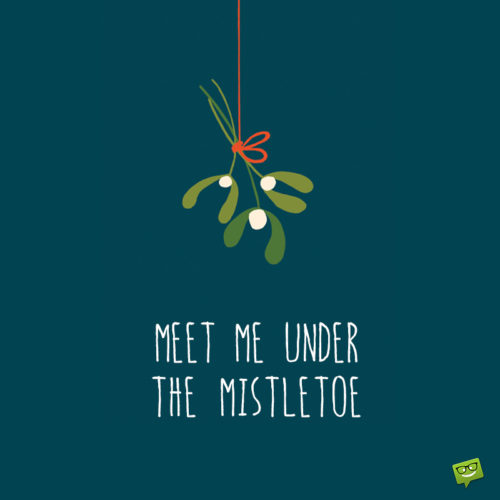 Awww, who doesn't love a romantic moment – and why can't Christmas be a time to love (in several ways)? The Christmas moment that deserves a kiss…
---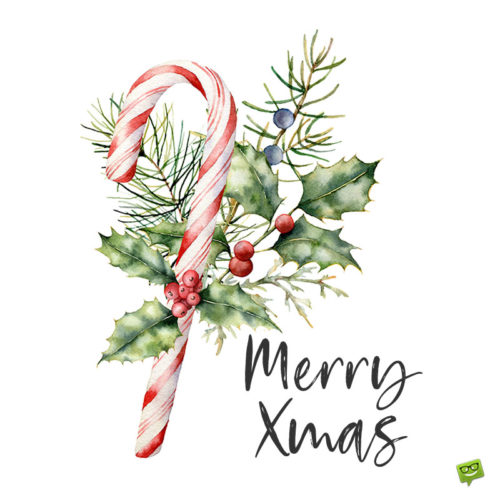 The mistletoe is a plant that makes people in many countries instantly think of Christmas. This typical composition on a white background will be an instant hit on social media. Share it first!
---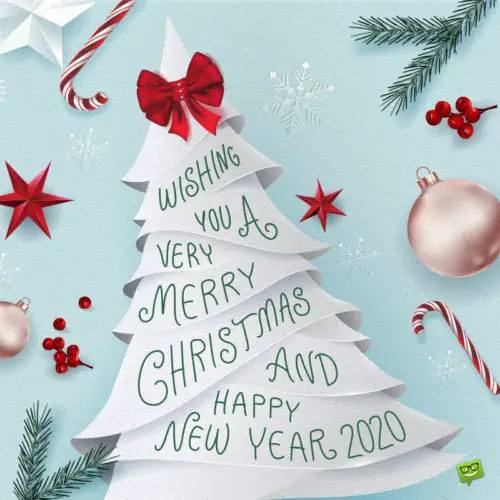 A decade is over in the 21st century. If you believe in progress, peace and joy, you have reasons to celebrate. Merry Christmas and a Happy New Year!
---
This famous quote by American novelist, short story writer and playwright Edna Ferber finds its way on this tasteful picture of a (literally) well-decorated Santa Claus.
---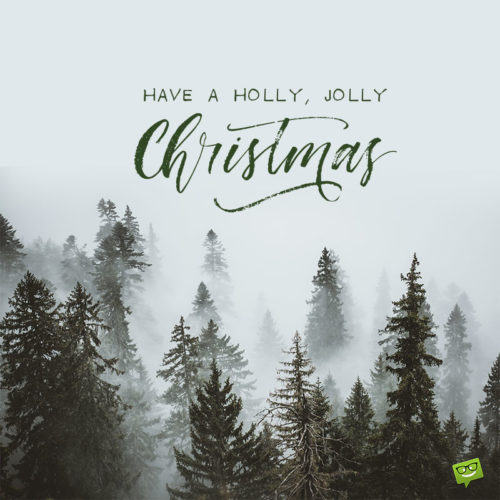 The traditional carol "The Holly and the Ivy" is another song (other than the popular song titled "Have a Holly Jolly Christmas") making reference to the festive plant that grows in winter.
---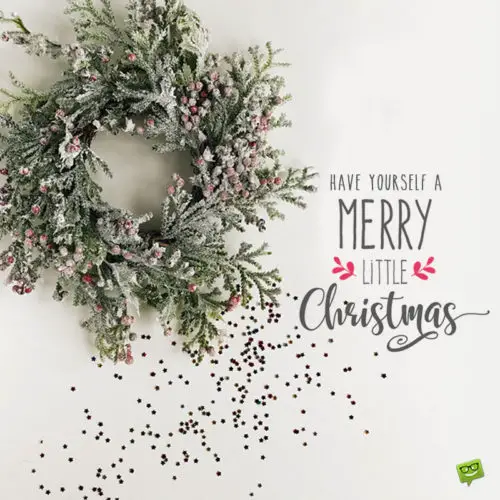 The 40's were the golden decade of Christmas hits. This song was written in 1943 by Hugh Martin and Ralph Blane and introduced by Judy Garland in the 1944 MGM musical Meet Me in St. Louis. Frank Sinatra later recorded a version with modified lyrics.
---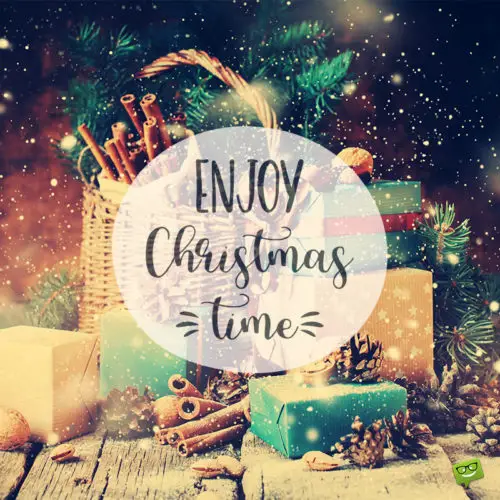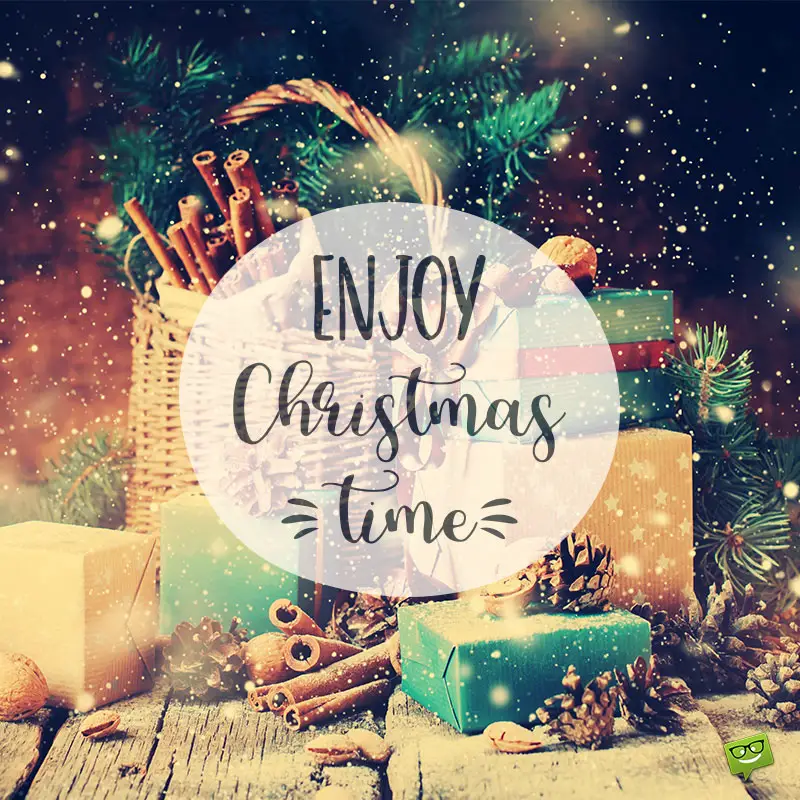 This sparkling Merry Christmas picture says it all, whether enjoying includes holiday gifts or spending time with family, friends or loved ones.
---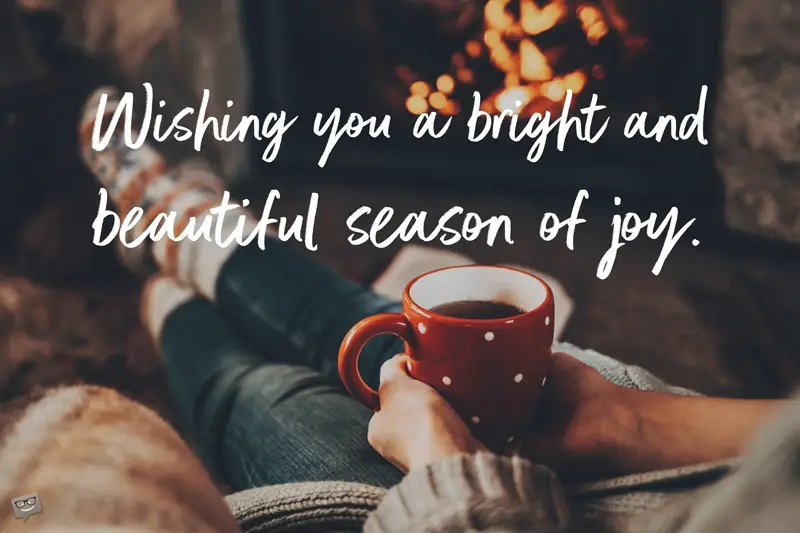 This is a picture to share with those of us who are into cocooning, as a warm cup of coffee or tea by the fireplace can be the absolute Christmas paradise.
---
The message written on this notebook sums up what a lot of people would like to wish during this Christmas season. Sharing this pic is going to spread the word.
---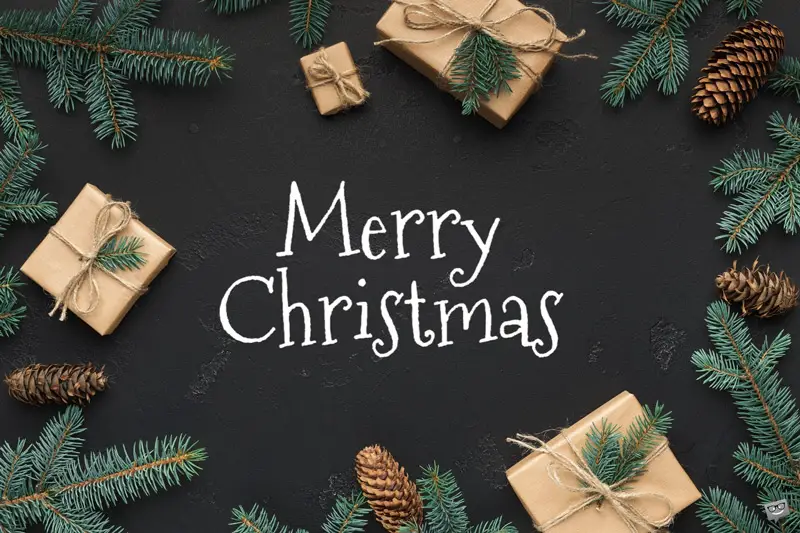 The fir tree is the conifer that has been associated with Christmas – and even the song "O Christmas Tree" makes reference to it.
---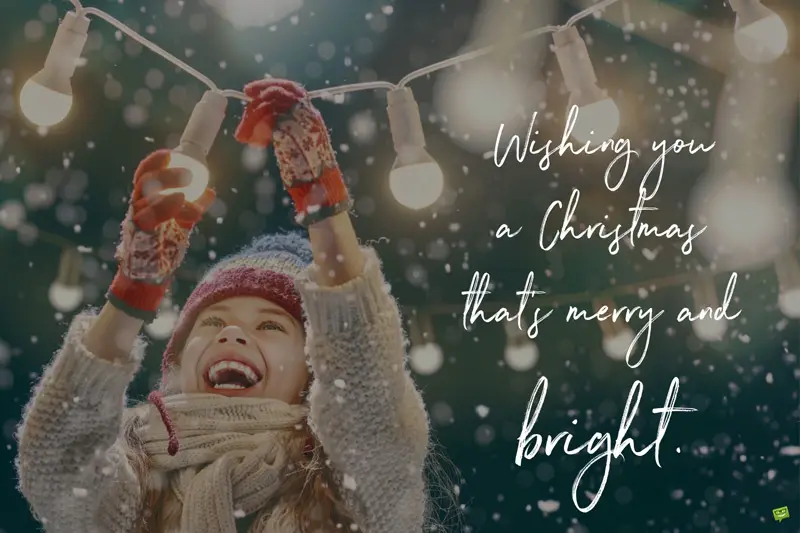 Share this joyful Christmas picture with someone who will appreciate the snow scene – whether they experience it or miss it at Christmas.
---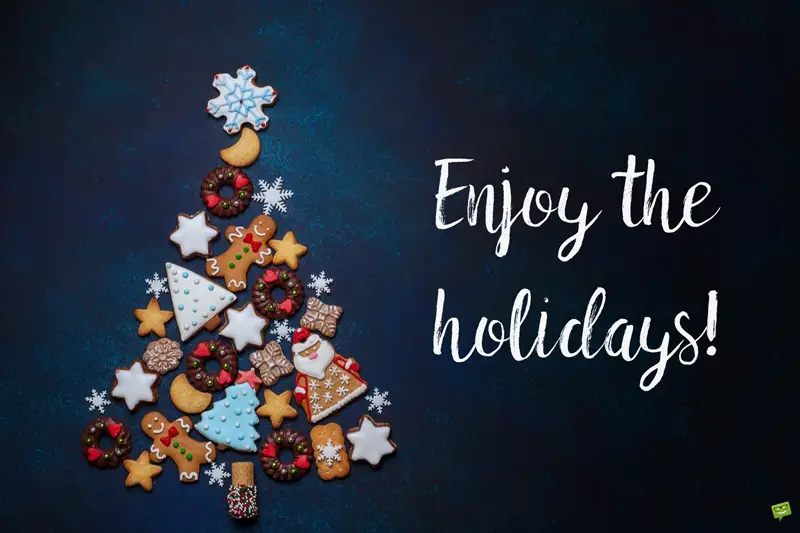 Smell is the sense that often brings back memories. Gingerbread and chocolate cookies will instantly remind of Christmas – and will probably make you start drooling.
---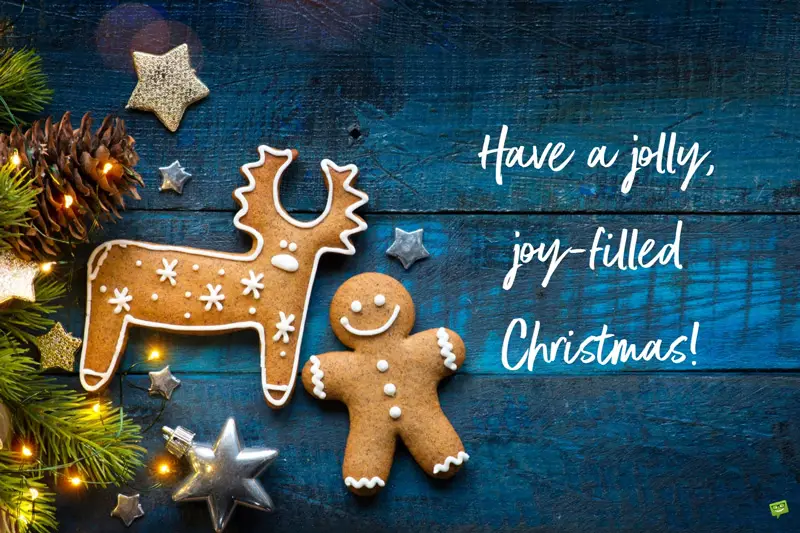 Gingerbread dates from the 15th century, and biscuit-making in figures was practiced in the 16th century. Today, gingerbread cookies take seasonal forms, especially at Christmas.
---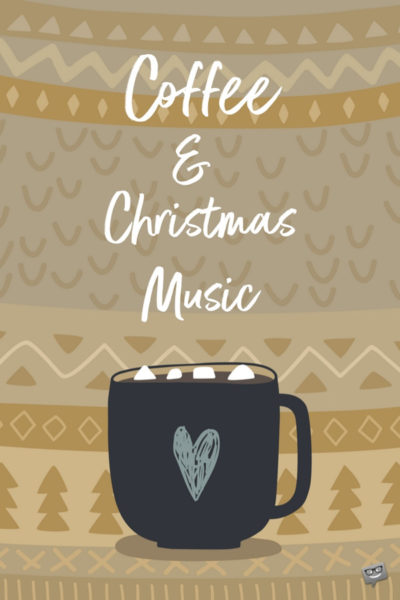 Last but not least, one can really be attracted to the idea of spending Christmas with music and caffeine, so don't ever feel any guilt if you belong to this group of people. 😉
---
You May Also Like:
The 250 Warmest Merry Christmas Wishes and Cute Cards with Season's Greetings
That Christmas Spirit! | 31 Merry Christmas Images
Blissful Words | The Best Merry Christmas Quotes of All Time