Your brother is probably spending his Christmas holiday with friends, traveling or at home with his family, but chances are, he'll be a bit far away and you want to send him some messages anyway. Our collection of Merry Christmas wishes for your brother will help you express your holiday cheer and spread the spirit!
Christmas Messages for your Brother
Thanks to the faith of our Mother Mary, the world was blessed with the strongest and smallest of kings. May the blessing of this event continue to flow into your life always. God bless you and Merry Christmas, brother!
Merry Christmas to my friend, confidante, and protector – my brother. Thank you for always being there when I need you!
If I had just one wish to ask of Santa, it would be that he would bless all the girls of the world with a brother like you. You mean more to me than you could ever know. Merry Christmas!
You may not know the positive impact you have on this world, but trust me, the world is better with you in it. Thank you for being so awesome. Merry Christmas, bro!
Happy holidays to the coolest brother around! I am sure lucky to have you in my life.
I pray God gives us a heart of giving this season, happiness and peace of mind as we celebrate Christmas. Wishing a Merry Christmas and a brilliant New Year to my amazingly sweet brother.
It's a bright and magical season. Let's forget our artificial problems and celebrate Christmas with a carefree attitude. Happy holidays, brother.
Wishing you a truly wonderful Christmas celebration, dear brother. See all the beauty around you and enjoy the magic of this season. Happy holidays.
As we dance, eat, and make merriment, we should try not to forget the star of the season – Jesus Christ. Have a beautiful Christmas.
Hope, peace, love and joy are what bring a good Christmas cheer. Spread it like butter and eat it like jam.  Savor the taste and let the Christmas feeling stay with you all year round. Have yourself a Merry Christmas, brother.
May all the happiness, love and peace in this world find their way to your doorstep this Christmas. Have a blessed life, my beloved brother.
Brother, because you are so dear to my heart, celebrating Christmas with you is just like being in paradise. May this Christmas be one of the happiest times of your life. Merry Christmas.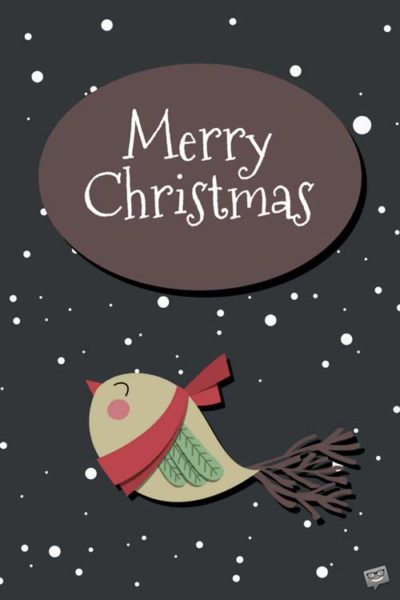 If you like it, pin it!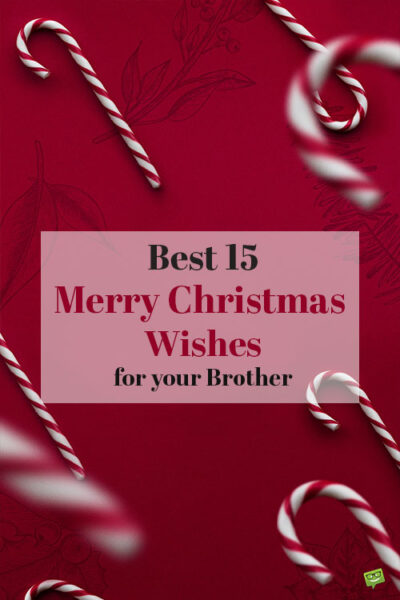 You may also like:
Best 30 Funny Merry Christmas Wishes for a Ho-Ho-Ho Holiday
Spread the Spirit! Top 60+ Christmas Quotes of All Time