February 29th is a special, one-of-a-kind date to be born on, meaning that humoring a leapster for the celebration of their birthday also requires unique jokes.
Below we have compiled a brief collection of such quips that we are sure will keep the leapling smiling until their next birthday!
Time may have forgotten about you, but we sure have not. Happy birthday!
Rejoice, for you have the special privilege of always remaining a fourth of the years younger than the average human being!
The best thing about loving someone born during a leap year is that you save money on birthday gifts 75% of the time!
Although you have been on this planet for 30 years, technically you are only 3 years old.
Happy birthday to the only one I know who turns a year older every four years.
Happy beefday to a bro that is so cool his birthday only comes around once every four years!
Your mom should have held you in and waited 'til the stroke of midnight to give birth. Then we would have a reason to celebrate more than a single time every four years!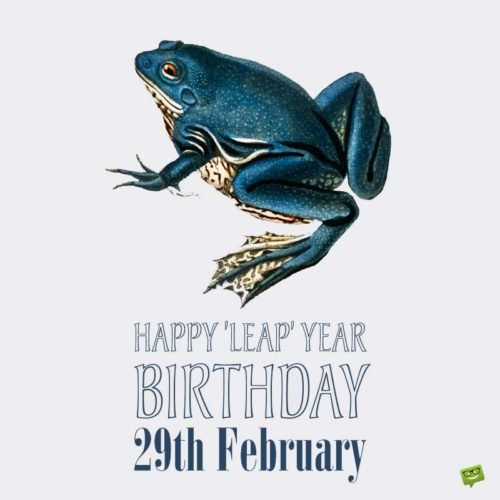 So if your birthday actually comes one time only in four years, that means you're only a fourth of the age you claim to be. And this means you won't really be able to legally drink alcohol until you're like 60. Sorry!
I want you to really, really savor this birthday gift, as you're not receiving one for another four years.
It must have been a harrowing experience for your mum to have a baby leap out of her womb. But we still thank God that you're here!
You have been blessed with the distinction of being born on the same unique, quad-annual day as rapper Ja Rule. There really is no greater gift than that.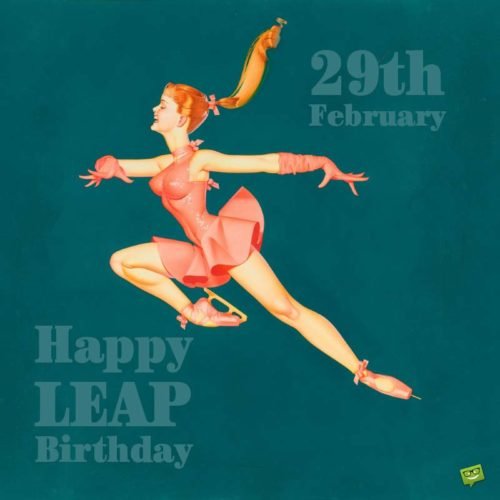 Thank you for not only being an exceptional friend but also reminding us something like February 29th actually exists. I always knew you were special!
The good thing about being born on February 29th is that when robots finally decide to annihilate mankind, your name probably won't even show up in their database.
Rejoice, for even though your birthday only comes once in period of four years, we still love you enough to celebrate it annually!
Your father must have had impeccable timing to ensure that you were born on February 29th, the most unique day on the calendar. So today, we celebrate him as well as yourself!
Also read: Huge List of 180 Funny Birthday Messages and Wishes for Extra Birthday Laughs
You hold the special privilege of actually being able to choose which day to celebrate your birthday – either February 28th or March 1st – and I say let's go with both!
I understand and fully accept that you're a leapling, but I hope that doesn't mean if we get you drunk for your birthday, you're going to start jumping around the bar.
Since your birthday only comes around quadrennially, I've decided to divide your cake into four and give a quarter of it to you each year. Happy birthday.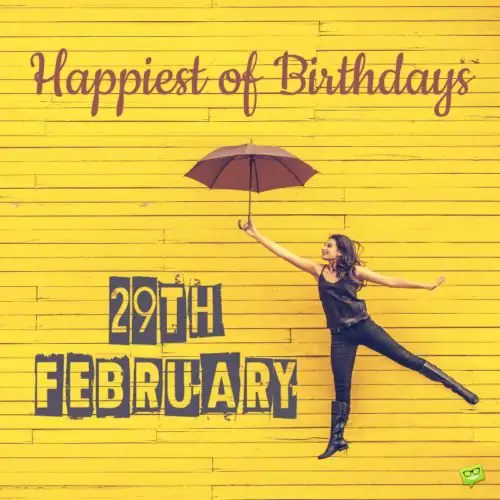 You may also like:
20 Fun Ways to Say "Happy Groundhog Day"
Hello, February! | A Reminder of Love
A Fantastic Company's Special Day | Birthday Quotes for a Friend
Short Birthday Wishes | A Few Words for their Special Day
Birthday Wishes for a Special Person Far Away
50+ Funny Birthday Wishes That Will Make Your Boyfriend Laugh on his Special Day