Whether your son is at home with you or on his own, you should not let this Yuletide pass by without sending him a beautiful Christmas wish.
Check out our collection below and we are sure you will find the adequate template to construct a sweet message to extend to him this holiday season.
---
You are always on my mind, especially during the Christmas season. May my warm hugs and kisses reach you where you are, son.
One of the reasons we gave birth to you is for days like today. Have the merriest Christmas, son!
You are the greatest gift I ever received in life, and I wanted to take the opportunity of this Christmas season to remind you how much I care.
I can't believe you are now a man, buying Christmas gifts for your own children. That still doesn't mean during this time of year you're not my little boy!
Thank you for giving me a son I can be proud of, which is the best gift any parent could ask for. Hope your holidays bring you the happiness having a son like you brings me.
I will always be your Santa, and you are forever my son. My love is with you always, whether naughty or nice!
I hope you are okay this Christmas Day, son. It feels strange to spend the holiday without you, but as long as I know you're merry, I am okay!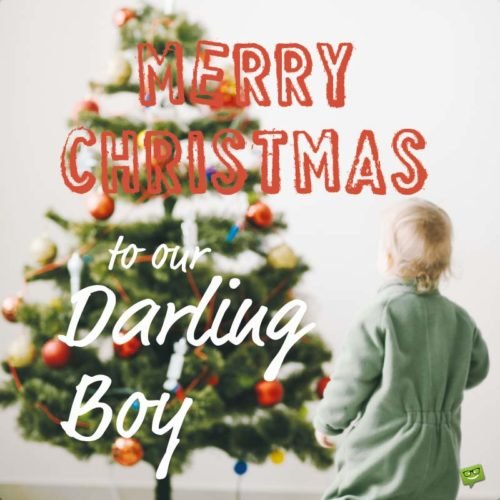 I know you are no longer a child, but I couldn't let Christmas Day go by without sending you something. Love you, son.
May you experience just as much joy this holiday season as you have always brought into our lives.
You know we are expecting to see you this Christmas, and a disappointment would totally break our hearts!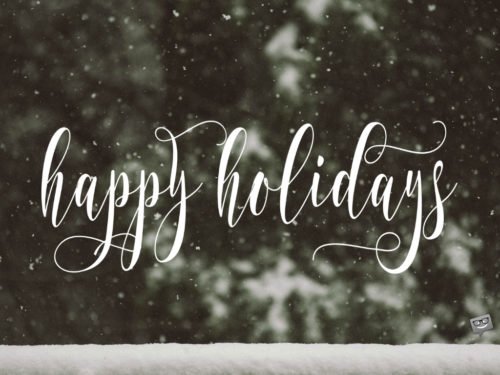 A blessed Christmas to the person who makes our family a family. We are looking forward to spending these holidays with you for many more years to come!
As long as there is breath in my lungs, I will not let a Christmas go by without showing my appreciation for having you as a son.
I still have that photos album of every Christmas we spent together, and you know I'm looking forward to adding more joyous pictures to it this year!
May you enjoy a Christmas with your friends as if you were back at home. We will miss you this holiday season and of course we wish you nothing short of the best!
May you and your household experience the loving type of Christmas we tried to instill in you since childhood. We love you and are very proud of how you are holding your own!
This Christmas, I want you to forget about school, forget about your job and just try to enjoy it as if you were a child again. Jesus would have wanted it that way!
Christmas reminds me of the birth of another special boy besides the Biblical one! Your check is in the mail, son!
May it take 20 years for your children to realize their father is really Santa Claus, just like it took you! Miss you, son.
I know this year has been a rough one, but I hope that you have a Christmas that will still close it out with a bang!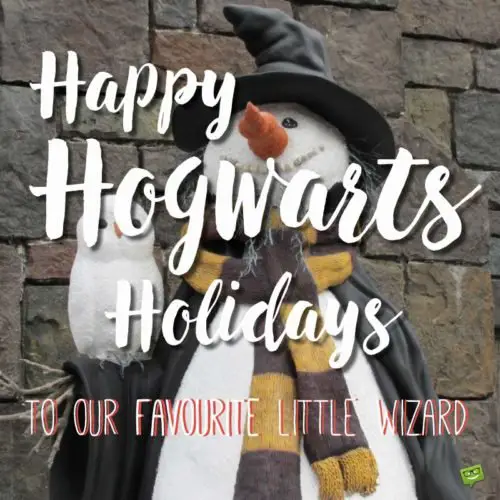 May you have the type of Christmas that reminds you of the timeless meaning of the holiday.
I don't want to hear none of that 'you no longer celebrate Christmas' cr*p! Your mother and I fully expect to see you this holiday season!
I hope you have a better Christmas than even my own – and I definitely plan to enjoy the holiday!
Just as in the 12 Days of Christmas, may each day of this holiday season bring you a new, pleasant surprise!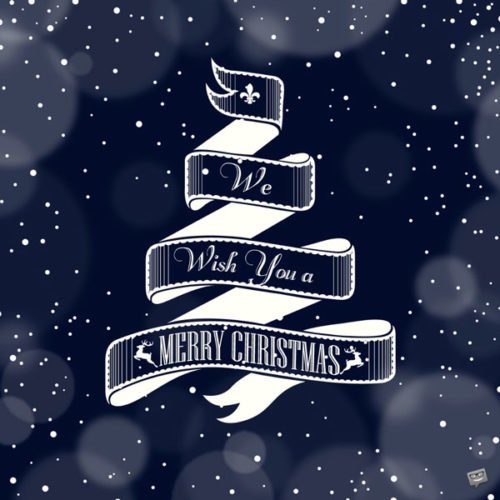 Please remember this holiday season that others cannot provide for their children like we were able to do for you. We are all proud of the man you have become, son.
I wish you a movie-like Christmas, son, full of gifts, miracles and very beautiful girls!
I hope you are able to spend this Christmas season doing the things that you love the best. You have definitely earned it, son!
May your Christmas Day be just as sweet as if mom and I were there with you. Hope to see you soon!
This lovely Christmas, may your being be full of the joy, the spirit and the appreciation of the holidays!
Christmas isn't about the gifts but rather the love behind each one. May your Christmas be full of countless spectacular and memorable moments.
Whoever you are spending Christmas with this year, I hope they are people who can appreciate you as much as we do – but no one will ever love you as much!
May you and your girlfriend enjoy your first Christmas together, the predecessor of hopefully many more to come!
Every Christmas, we give thanks for having a loving and caring son in you. Thank you for giving this day an extra-special meaning to us!
Every adversity you survive makes you stronger. Christmas is a good time to look back and reflect on your accomplishments for the year. We are all very proud of you, son.
May you and your friends, males as well as females, enjoy a safe, responsible holiday season.
If you wake up this Christmas Eve and find a man creeping around your house dressed like Santa, I promise you that is not me. Happy holidays!
May your Christmas experience be filled with laughter, appreciation and friendship.
Thank you for always being a beautiful son, and now, thank you for also birthing a beautiful grandchild to extend our Christmas joy!
The birth of Jesus was God's way of saying He loves us, and this Christmas gift is our way of saying we love you!
I have always done my best to make Christmas a special day for you, and this year won't be any different! Love you immensely, my dear son.
You are the only son I have ever begotten, and I love you in a way you will probably never understand. May this Christmas be one of the best you ever had in your life!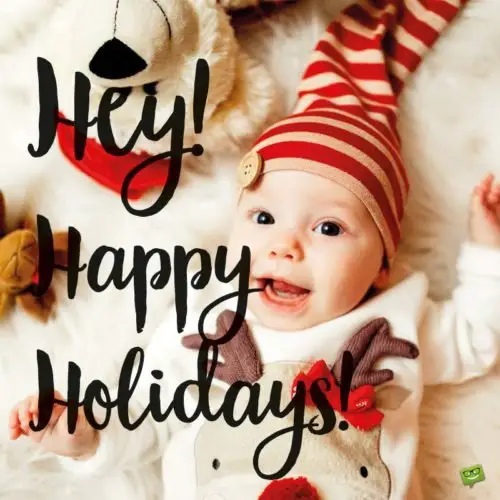 ---
You may also like:
The 250 Warmest Merry Christmas Wishes and Cute Cards with Season's Greetings
Words for (S)elfies! | 140 Christmas Captions for Instagram
Blissful Words | The Best Merry Christmas Quotes of All Time