Making someone feel special on their birthday is important because it lets them know you love and care for them.
If you know someone named Sarah, you can let her know you are thinking about her by sending her a personalized message this year on her birthday. Here are a few heartfelt and funny birthday messages for the Sarah in your life.
Birthday Wishes for Sarah
Heartfelt wishes to my sweet, beautiful best friend this year.
Everything I want to say to you won't fit on this card, but just know I am thinking of you on your birthday this year.
I hope you get everything you wished for and more, Sarah.
You deserve all the best on your special day. Wishing you love, laughter, and lots of presents on your birthday.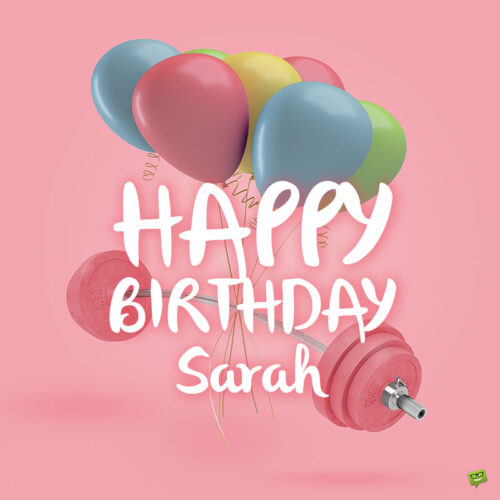 Funny Birthday Wishes for Sarah
Cheers to you Sarah for always being older than me. I owe you big time.
Some people call it gray hair. I call it confetti!
Blurred vision, stumbling, and slurred speech used to be signs of a wild night out. Turns out you just needed to get old to feel drunk all the time.
You've officially reached the age where you have more candles than presents. Happy Birthday!
Happy Birthday, Sarah Images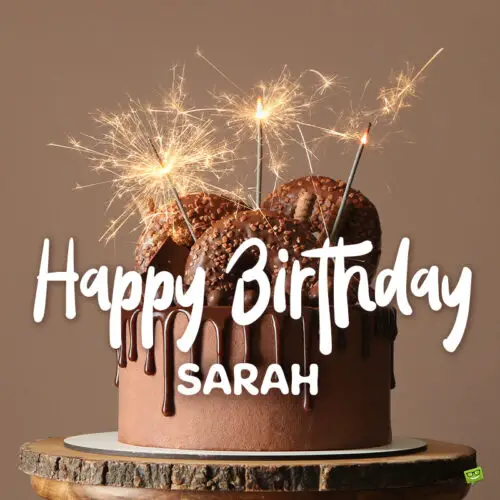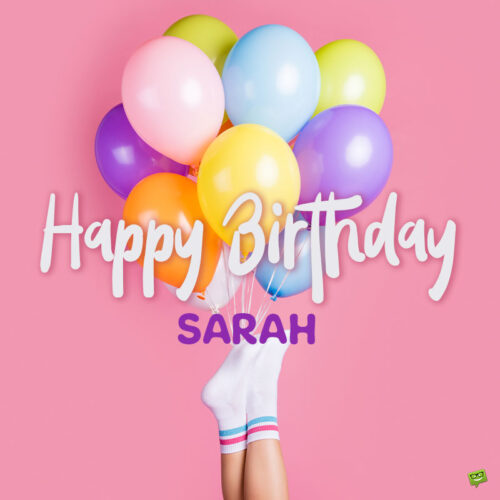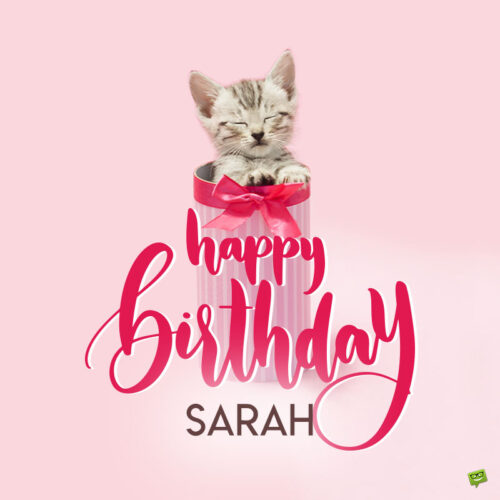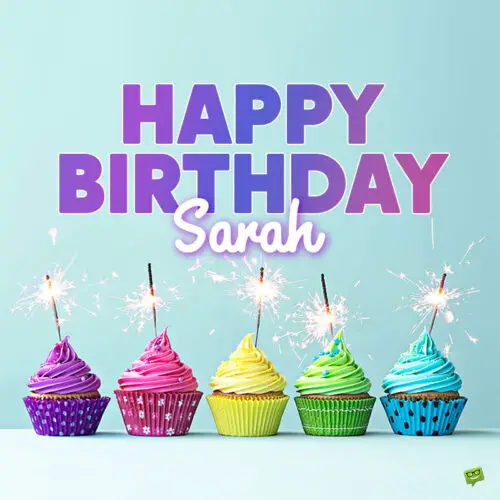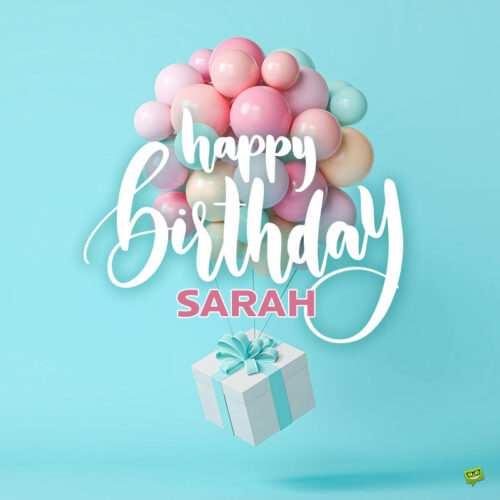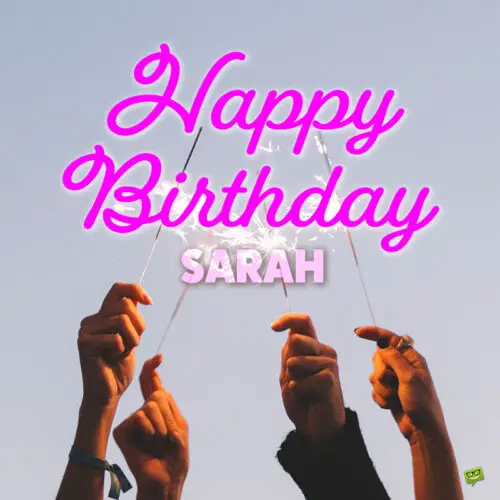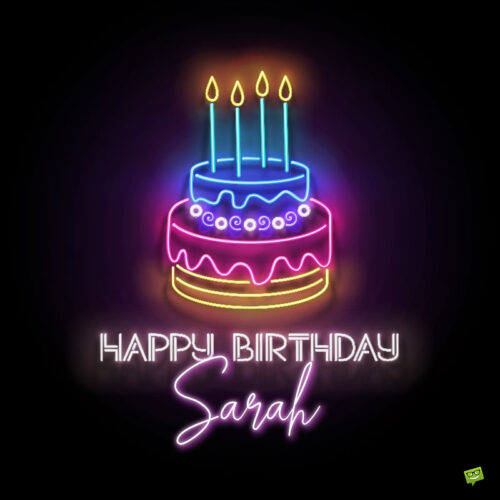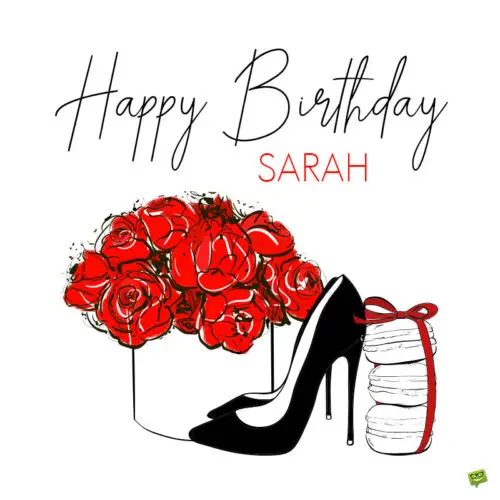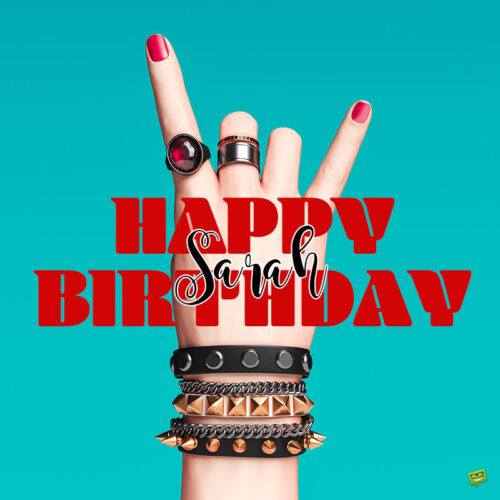 You may also like:
100 Birthday Quotes | Happy Birthday, My Friend!
Your LOL Message! | Funny Birthday Wishes for a Friend
Friends Forever | Happy Birthday to my Best Friend
60 Ways to Say Happy Birthday Beautiful
Wish Me By My Name | 200+ Personalized Happy Birthday Images and Wishes for All Names