Sincerely thanking someone or a group of people for an accomplishment or for their contributions to something very spectacular helps in making them feel good and appreciated.
Considering how important this gesture is, we have prepared for you the following heartwarming thank you notes to help you show your deepest appreciation to a person or an entity that has gone out of their way to offer help.
Thank You Message to Employee for Completing a Project at Work
Dear [Employee's Name], I really appreciate all the effort that you have put in not only completing this project but also making it a truly outstanding one. You deserve to be commended for the remarkable skill, creativity and professional manner in which you go about your work. You have always proven to be the right person for the job, and I am pleased that you are part of this company/business/organization. I thank you and congratulate you once again for a task well accomplished.
Hi [Employee's Name], you have really impressed everyone in this company/organization by making this task a fruitful one. Indeed, this company/organization and I are very proud of you. To me, this accomplishment does not come as a surprise because I have always believed in your vision and extra ordinary talent. We are grateful to have such a hardworking person like you with us. Thank you and congratulations for transforming this dream into a beautiful reality.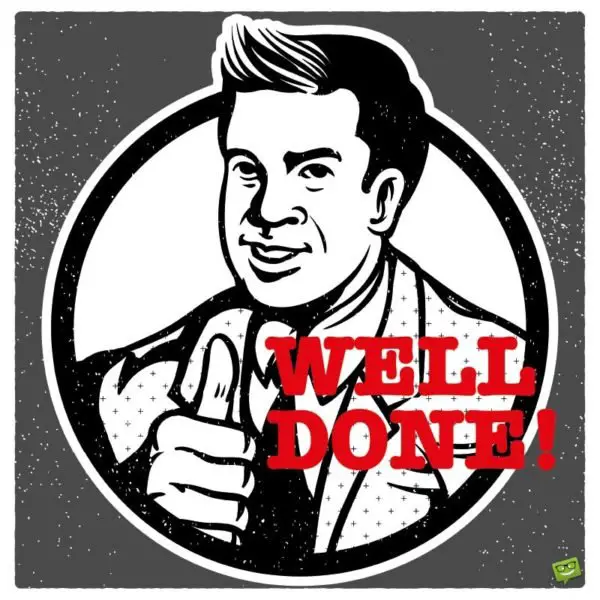 Appreciation Message to Employee for the Planning of a Wedding Party
I want to convey special thanks to [Name of Employee] for all the hard work you put in ensuring that the wedding party was a truly incredible one. You have never failed to lend a helping hand in everything I do, and I am very pleased to have a supportive person like you in this Company. May the Lord Almighty bless you enormously for your endeavor.
My wedding party has been such a memorable one and this is all because of your outstanding support and excellent planning. I cannot thank you enough for making this party a prosperous one. You have been a blessing to me ever since I met you. From the bottom of my heart, I want to let you know that I owe you a very huge debt of gratitude for all the dedication, commitment and love you put into ensuring the success of the party.
Appreciation Message to an Employee for a Corporate Event that went well
This Company wishes to express its sincerest thanks to you for being part of this event. Your dedication and vision is something that we can always rely on. It takes a lot of effort and the willingness to go the extra mile in making sure that events like this are successful. You are a great asset to this business and we are proud to refer to you as one of our most treasured employee. Once again, we say thank you.
Working with you has been so helpful and this is because incredible people like you make things work. I am very pleased by your amazing skills and the extra effort you made in ensuring that everything went in the right direction on our way to achieving success on this event. The Company and I will like to let you know that your efforts are well noted and are highly appreciated as well. Thanks, and continue the good work!
Appreciation Message to Team for Good Work
You all have been amazing in the way that you go about your duties, and today, I want to take out some time to officially show my appreciation to you for the good work that you have done for this organization. Words can't express how proud I am of each and every member of this team for all your efforts in ensuring that our set goals are achieved. Your dedication and desire to win is remarkable. Thank you so much!
Dear team, your hard work and devotion to this organization is one that needs to be commended. I have noted all your efforts in making this organization a better one, and I want to use this opportunity to let you all know that it is a pleasure working with people like you. I also want to thank this team for the great work that you all have done for this Company over the years.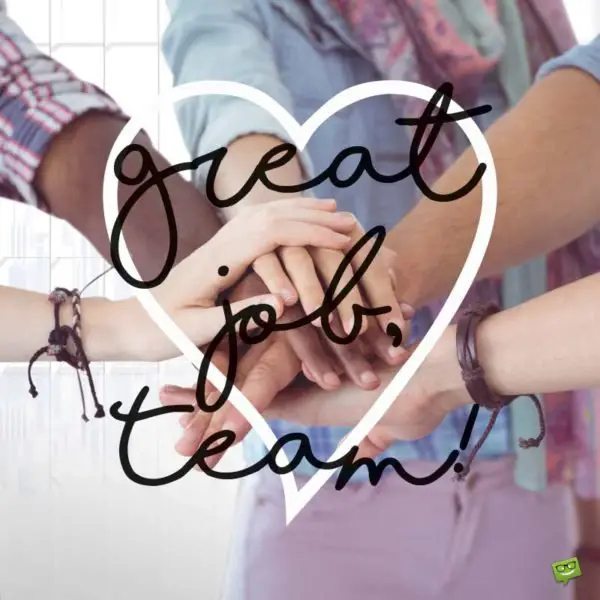 Appreciation Message to Coworker
I sincerely thank you for all your efforts in ensuring that things always go right and in accordance to plan. Hardworking and dedicated people with outstanding vision like you are rare to find these days. You are someone who always shows commitment to quality and excellence, which are key virtues that inspire me. I must count myself very lucky to be working with you.
Dearest colleague and friend, I can't thank you enough for all the selfless support that you offer me on a regular basis. I certainly wouldn't have been enjoying my job and the accomplishments that I have chalked over the years without your incredible sacrifices, encouragement and guidance. I will forever treasure you for all the remarkable things that you have done for me and this company!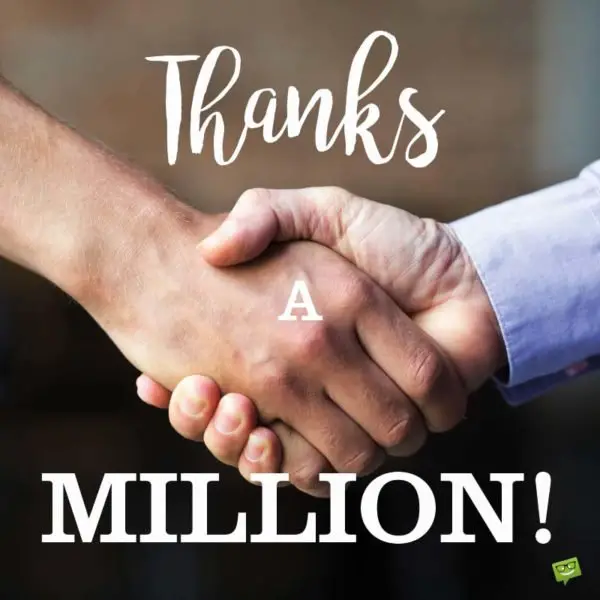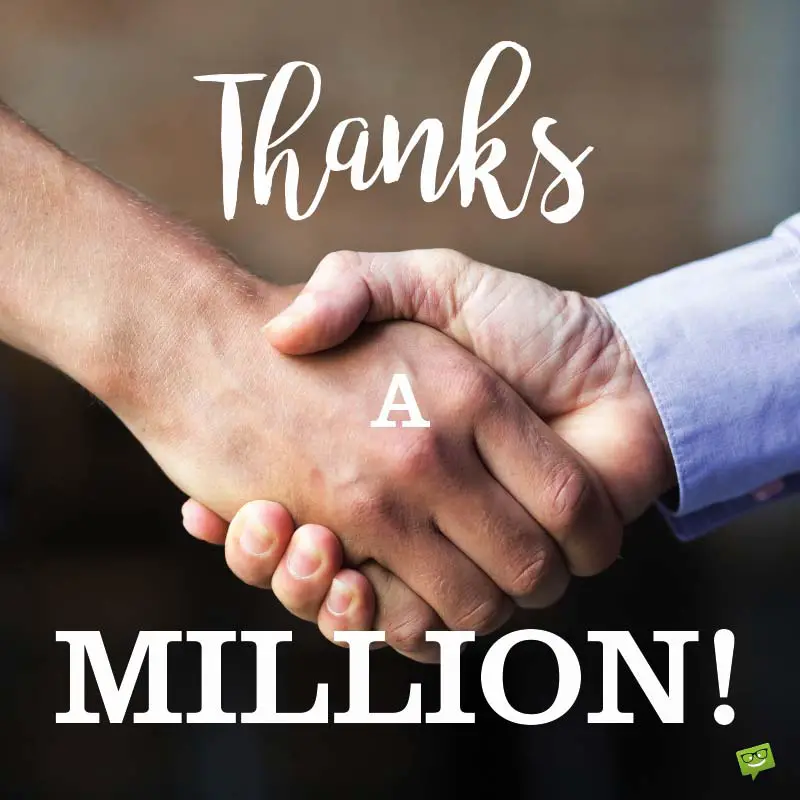 Business Appreciation Message for Donation
Dear [insert recipient], we are very grateful for your impressive contribution towards our upcoming program on [insert date]. Your contribution will set many things right which will go a long way to make it easier for us to achieve our set goals. We want you to know that your effort will forever be treasured. Thank you!
Your desire for the cause/program/event to become a success was seen in your generous donation. We were extremely happy when we heard from you. You have done so much for our company/organization, and we want you to know that we appreciate your effort greatly. From the bottom of our hearts, we say "Thank You!"
We at [business name] are very grateful for your excellent contribution, which, from all accounts, came as a totally big surprise to us. You might not know how remarkably important your kind gesture has been towards financing this highly laudable cause. We sincerely pray and hope that you will be blessed a thousand folds for this great act of generosity.
Dear [insert name], no words in the dictionary can express my gratitude for the recent contribution my team and I received from you. Your donation helped us save so many lives in diverse ways. Thank you so much, and know that we truly appreciate your outstanding gesture of love and kindness towards humanity. It is people like you that make the world that we live in a better place.
Dear [insert name of recipient], words cannot communicate to you how happy I became when I saw your donation today. Your support means a lot to me and the cause I am undertaking now. Please accept my sincere thanks and remember that you are a treasured friend of [insert company/business name]. Thank you once again for sharing with us.
We wish to inform you that our company achieved success beyond our imaginations, and that was all because of the generous donations that came from your office. We wish to use this opportunity to pour out our heartfelt thanks to you for your remarkable kindness. Indeed, to say your overwhelming donation and support were extremely helpful in making the cause a success is a pure understatement. Thank you for never letting us down whenever we call on you. God bless you!
I take this opportunity to express my warm gratitude to you for your support, thoughtfulness and benevolence. We can confidently conclude that had it not been for your contribution, we would have missed the success we boast of now. You made our goal of putting smiles on the faces of the needy in society a grand success and we are forever thankful to you!
You may also like:
Spotting the Good that Has Been Done to You | Thank You Quotes
Professionally Yours : Happy Birthday Wishes for my Boss