A doctor is one of the most prestigious and important professions that a human being can pursue after making it through high school. When you considering just how much time, study and debt can go into becoming a medically certified doctor, it can easily feel daunting to come up with something novel or truly unique when you want to wish happy birthday to one, regardless of whether they have chosen to become a general practitioner or a specialist like a urologist or podiatrist.
We understand the trouble this sort of scenario presents and have thus provided a list of some of the best, most novel or humorous birthday wishes that are just perfect for any medical practitioner in your life.
Happy Birthday to a Special Doctor
Whether they've literally touched your heart or have been treating your family for years, here are special birthday wishes for the special doctor in your life.
You've mended my injuries and tended to my bones, so happy birthday to the doctor who owns!
If you ever bemoan turning a year older, just remember that people living to make it another year is one of the reasons you took this path. Cheers!
Joyous returns to you and yours for making it older and wiser without requiring a roll of gauze.
You may be a neurologist but I hope even you can remember that each and every one of our birthdays should be celebrated to the fullest.
I know that surgeons are supposed to have incredibly still hands but I hope that your cuts will be just as certain when you are operating on your birthday cake.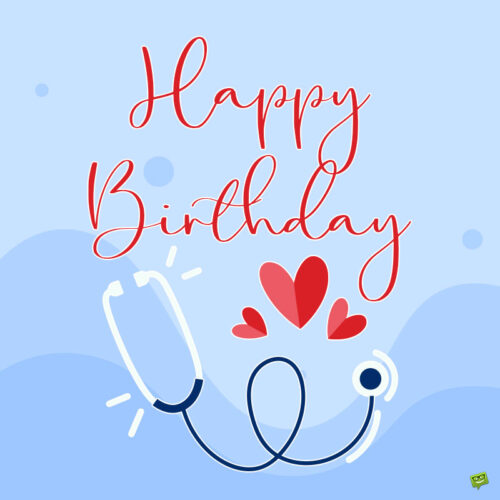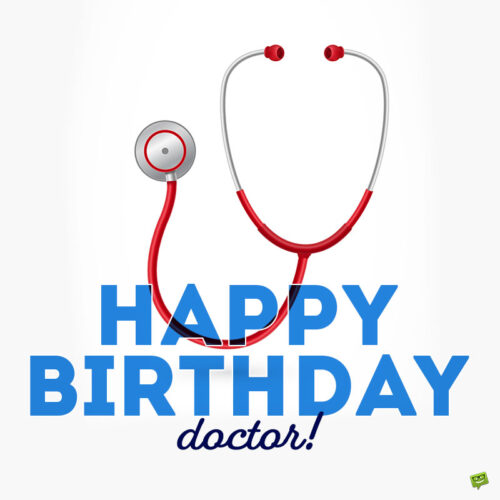 Happy Birthday to a friend who's a doctor or a fellow doctor
If you have a friend who happens has pursued a career in medicine, this list of birthday wishes is just what the doctor ordered.
Doctors may be horrible patients but take my advice, enjoy turning this year older as much as you can.
Remember to enjoy turning a year older, otherwise you'll lose your watch in a patient from focusing on the passage of time.
Every year we age is a year we draw closer to considering a change to geriatrics. Cheers!
Doctor, trust my second opinion when I say that this special day should be spent doing whatever brings you joy. You've earned it.
Life may be the most daunting form of residency but remember to take a moment to acknowledge you have people like me cheering you on for making it this far and pushing you forward to continue.
If you like this article why not also visit our collection with The Best Birthday Messages to Make Someone's Day Special
Funny Birthday Wishes for a Doctor
Sometimes the best birthday well wishes are the ones that strike the funny bone.
Considering how many years you have spent in school and in your practice, here's to appreciating living to see another one.
If you think this birthday wish is underwhelming, I promise you that the bill will more than make up for it.
They say that patience is a sign of age, but in your case I'd say its your list of patients that shows you've been around for a while.
I'm told that aging is no laughing matter but as someone who works on bones every day, I am sure you can appreciate a humerus moment.
Time is [time of the doctor's birth]. Cause of age: Having a robust list of satisfied patient without succumbing to stress. Conclusion: This is the start of your best year yet!
Happy Birthday Wishes for a Veterinary Doctor
Not every doctor chooses to treat humans and veterinarians deserves just as much love and affection on their birthdays as the doctors who care for you and yours.
Happy birthday to the doc who saves my cat, may you live to see nine more years for every cat you help.
Joyous greetings to the savior of my dog's health, may you continue to see many more years and save many more good boys.
You probably get lots of well wishes for saving cats and dogs but I wager you have saved more than one species of animal for every year you've made it; I hope all of us at your practice get to see you live for many more.
I don't think I'm crying fowl, being catty nor getting a little horse when I doggedly wish you the best in turning another year older.
Its your birthday doc, so ditch the rabbit food and remember to celebrate like a human, with some delicious chocolate cake or a steak.
Related: 70 Perfect Dog Birthday Captions for Instagram Posts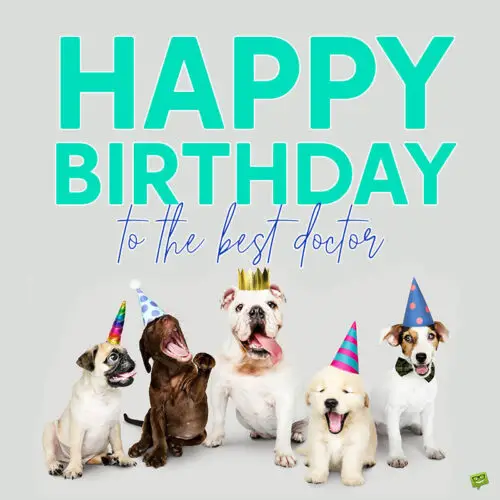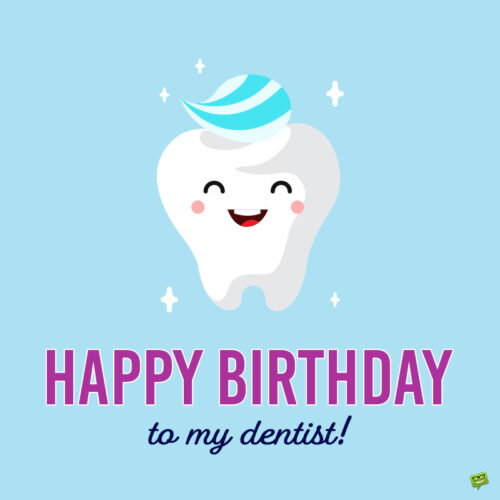 Happy Birthday Wishes for a Dental Doctor
Considering how often your dentist takes care of your smile, here are some specialized birthday wishes to bring them a smile of their own.
It seems that the sedative of old age has worn off just in time to for you to celebrate another amazing birthday. Here's to making it your finest one yet.
They say that aging is like pulling teeth so I wonder how many more collected smiles we'll get to enjoy.
Who needs to break out the laughing gas when you're the one experiencing the joy of living to another year?
I hope the only boring part of your special day is if you have to break out a dental drill.
I know cake is horrible for your teeth but a birthday is horrible without a cake. Enjoy yourself!
You may also like:

30 Grateful Happy Birthday Wishes for a Nurse
Birthday Wishes According to People's Professions