The culture that guys are the ones to always make their ladies feel special and loved is outdated, because it is a fact that men can also be as emotional as women and therefore also need to hear sweet romantic words from the women in their lives. What does this mean? This means it's your time to let the men in your life also feel and know the depth of your love for them. And one of the best ways to achieve that is through meaningful romantic messages. But sometimes coming up with that perfect romantic message to express how much you really love that special man in your life can be quite challenging. We know that, and that is why we have created this page and loaded it with sweet, romantic love messages and poems for Him.
You can browse through our huge collection of I love you messages and poems for Him and choose the right one to send to your man to let him know how much you love and care for him. This will in no doubt play a significant role in keeping the flames of your love ever burning with any of these.
I love You Messages for Him
I never felt complete in the whole of my life until the first time you told me you loved me. My life now makes perfect sense to me thanks to you, my love.
Anytime I look at you, I see myself. This tells me that I am yours and you are mine. My love for you will never end, sweet babe.
Thank you for always being the sunshine in my life and taking away all my strife in life. I love you so much, babe.
Babe, you are my only source of joy in this world. And I wish I can remain in your loving arms for the rest of my life on Earth. I love you so much, babe.
I can never trade you for anything in this universe because this heart of mine beats only for you. I love you so much, my dear.
The day God put you on this Earth was a lucky day for me. Thank you for bringing pure happiness into my lonely life. I love you so much, babe.
Babe, all I want to see is your happiness. And that is why I will always do whatever my power permits me to do to wipe away your sadness and fill your soul with joy. I promise you my love for you will never die.
I believe wishes come true because I wished to get someone very special in my life and you eventually came into my life. I am the happiest woman alive because of you.
Being in your arms is where I always want to be because that is where I find true happiness. Your smile lights up my day and drives away all my troubles. I love you with my entire heart and soul.
Human beings need food, water and air to survive. But for me, all I need to survive in this world is you. I love you, babe.
Just like Juliet's life was incomplete without Romeo in it, so is my life incomplete without you in it. You're my everything, sweetheart.
Whenever you whisper into my ears the words "I love you", I can face every obstacle that this life throws my way.
I am yet to find a dictionary that contains the right words that I can use to describe the depths of my love for you.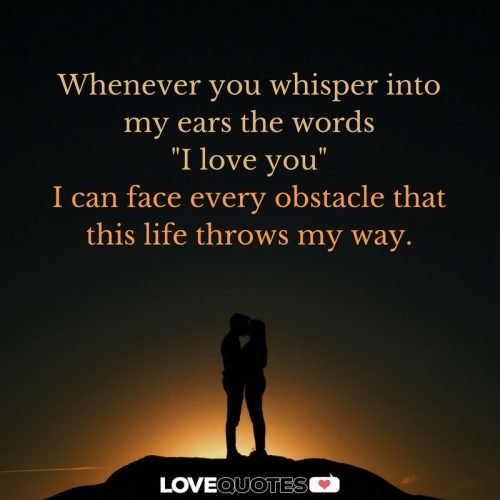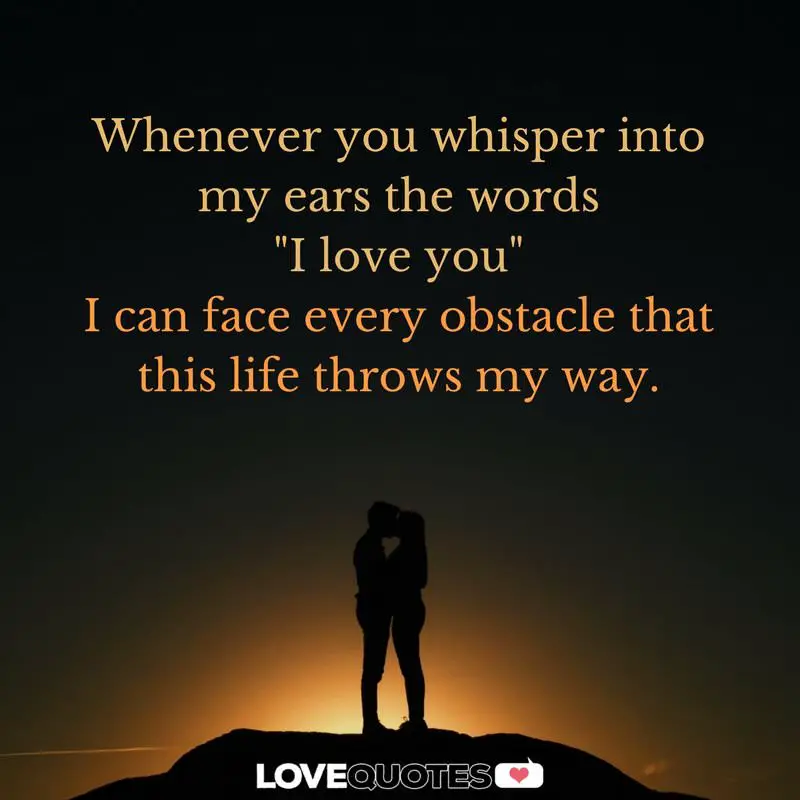 Love Poems for Him
I wouldn't care if the rain stopped falling
I wouldn't care if the sun stopped shinning
But I would care if you stopped smiling
Because my goal in life is to make you happy always
In your arms, I want to spend all of my days
When I remember the first day we met, I am filled with pleasure
Babe, you are my treasure
I love you beyond measure
Of this, I am totally sure
Babe, you are incredibly handsome
Everything about you is awesome
I believe my love for you will always blossom
Because I can never get you out of my bosom
I think of you every blessed day
And that keeps all my sadness and sorrow at bay
In this heart of mine, you'll always stay
Babe, I know we shall be together until we are both old and grey
In my darkest night, your love brings me light
And takes away my fright
You make everything in my life right
Honey, for you honor, I will always fight
I love you so much
I am grateful to God above
For giving you to me as my love
I strongly believe that our love for each other will never fade away
You and I shall walk in love all the way
You are fine
And you are all mine
our love will only get better with time, just like wine
It is because of you I live
So everything of mine, to you I give
You rescued my heart from the hands of pain
And filled my heart and soul with happiness
You are the sweetest thought that occupies my brain
Thank you for driving away all my sadness
It means so much to me to have you in my life
Your special love fills up my days with joy and pleasure
I'm so blessed to be called your wife
Whenever you are not around, my day turns into night
You fill my life with sunlight
You're sweeter than anything
I can never find the right words to describe this love you bring
I will always chose you over everything
Babe, you will forever be my King
Your love, I can never refuse
You are my muse
This world has billions of men, but you'll always be the one I choose
Because you are my life's fuse
This feeling I have for you is something I never want to lose
I love you so much, babe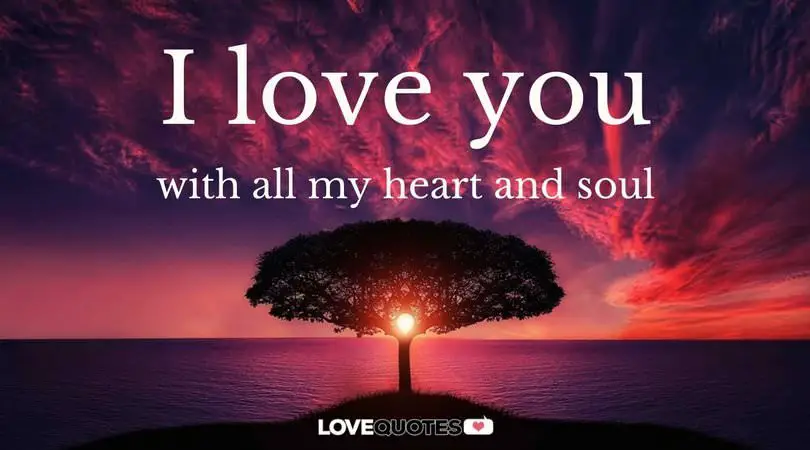 You may also like: