The Greatest Birthday Message for Your Husband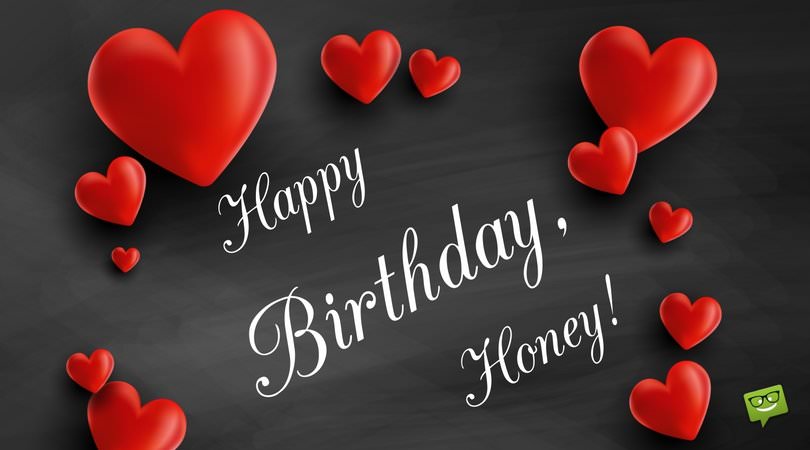 One of the most important birthdays that you will celebrate all year will be that of your life partner, your husband. On his birthday, you may plan something really big and special or you may like to keep it simple and romantic. Either way, you will no doubt want to make that day a special one.
Expressing your love and adoration for your life partner may not always be easy when you are trying to find the right words. A sweet happy birthday message is sure to remain forever in his memory. Here are some of the greatest birthday messages for your husband.
---
Romantic Birthday Wishes for your Husband
Tonight, I wish to dance the night away with you under the moonlight. Sharing this night with you means a lot to me. Have a magical birthday celebration.
Happy Birthday to the most kind-hearted and thoughtful husband alive. Loving you is always easy.
Putting a smile on your face is my number one goal today. You mean the world to me. Happy Birthday to my wonderful husband.
Dear Hubby, you mean everything to me. I love you with all my heart. Happy Birthday to you.
My sweet husband. I have no complaints about life with you. I imagine it just doesn't get any better than this. Happy Birthday.
Happy Birthday to the King of my heart, the man of my dreams, and the love of my life.
Words to describe my husband. Wonderful, amazing, unique, incomparable, handsome, strong, incredible…I could go on forever. Wishing you a blessed birthday.
I am wishing you the sincerest of birthday wishes on today. Every word comes straight from the heart.
My love for you grows and grows forever. I am always discovering new reasons to love you. You're an amazing husband and I feel so lucky. Have a great birthday, dear.
I can't count how many times in a day I think of you. You're always on my mind and in my heart. For your birthday, I want to make it known that I love you more than life itself.
Dear Husband, I pray that you are blessed with every desire of your heart. Happy Birthday.
For your birthday, I wish you many years of good health so that we can enjoy our time here on Earth even longer.
My thoughts of you are always to help you, to encourage you, and to grow you. Love you always, happy birthday!
My dearest husband: When you hurt, I hurt. When you laugh, I laugh. When you feel sorrow, I cry. We are connected in more ways than one. Two souls forever commingled. I love you. Happy Birthday!
I could never stay mad at you forever. My love makes no room for grudges. Wishing you a wonderful birthday.
Growing old with you takes the sting out of old age. Enjoy your birthday.
200+ Great Birthday Images for free download & sharing
I am 100% sure that our marriage was one that was designed in heaven. This perfect union couldn't have been by chance. Happy Birthday, my love.
The day we met, our fates were sealed. From the moment I looked into your eyes, I knew I would become your wife. We wouldn't stand a chance trying to fight the love that was there from the beginning. Happy Birthday, Hubby!
Lips locked together under the sunset. That's how I want to end this evening with you. Sharing this celebration of your life means more to me than you know. Happy Birthday.
Happy Birthday to my amazing husband. They say the passing of time is inevitable, but I couldn't imagine it would make me love you more and more each day.
Funny Birthday Messages for your Husband
Happy Birthday, Husband. You may be getting older but look on the bright side…You have a beautiful and wonderful wife to keep you company on the ride to old age.
No worries, dear. With every new wrinkle, my love extends beyond your fleeting good looks. Happy Birthday.
Congratulations! For your birthday, you're getting extra house chores. Love you honey!
Happy Birthday to you, Hubby. You are the smartest man alive and I am the craziest woman alive. You were smart enough to ask for my hand in marriage and I was crazy enough to say, "Yes".
You should be grateful for my love. It is the only thing that has kept me from kicking you out all these years. Happy Birthday.
I know that it's your birthday. But every year, I feel like I deserve a reward for putting up with you for another year.
Gratifying Birthday Wishes for your Husband
Sometimes I close my eyes and imagine life without you. Life just simply would not be the same. It wouldn't be as magical. It wouldn't be as special and amazing. Thank you for sharing your life with me. Happy Birthday, from your wife.
I am most grateful for you. The thought of sharing my life with my best friend just makes me so happy. I feel like a very lucky woman. Happy Birthday, sweetie.
Not many woman can say that they married their first love. I am grateful to be one of the few. Happy Birthday.
Thank you for being the husband I thought could never exist outside of fairy tales.
Happy Birthday, Dear. Life with you is magical. Thanks for sharing this special day with me.
My wonderful husband, I love you more than you know. I don't tell you every day but just know that I appreciate all you do. I appreciate how hard you work. I appreciate the thought and effort that you put into our relationship. Love always, Happy Birthday!
When your birthday comes around, I am immersed in gratitude. First, I am so thankful that you were born into this world. Secondly, I am so thankful that our paths crossed. Happy Birthday to the greatest husband in the world.
Happy Birthday to you. Thank you for never letting me down. I can always count on you to never disappoint me.
Life is so precious and should be treasured. I treasure every moment with you and I'm so grateful for another year to spend with you. Wishing you a happy birthday!
---
Unique Birthday Poems for your Husband
Your love is sweeter than honey
Your love is more precious to me than money
Thank you for being my companion on this sweet journey
You're the love of my life
And I'm so blessed to be your wife
Thoughts of you make me smile
Thoughts of you make me glad
Alive and beautiful is your love
I wish you nothing but the best
Happy birthday, darling
You'll forever be my heart's king
A perfect partner
A caring companion
That's who you are and will continually be
I cherish you more and more with each passing day
Happy wonderful birthday to my sweetheart
When I met you, my dreams came true
You make me happy whenever I feel blue
My love remains yours today and always
With you, I want to spend all my days
May we never be apart
Happy birthday sweetheart
A gem, a treasure, that's who you are to me
My undying love, that's what I pledge to give
Our unique love, only we understand
Happy birthday to you, my sweet husband
I thank God for saying 'I do' and becoming your wife
You are my love, my joy and my life
You are everything I need on this Earth
I will love and cherish you until my last breath
Being with you makes me gay
Loving you makes my day
As you celebrate your birthday today
May God's blessings in your life always keep sorrow at bay
Happy birthday
---
You may also like:
100 Ideas for Birthday Wishes for your Husband
Funny Birthday Wishes for your Family and Friends
Smart Birthday Wishes for your Husband
Get more unique birthday wishes!
UNIQUE GIFT IDEAS
If you're looking for great presents for all budgets, we have done the work for you.
Click here for the
best birthday gifts
for friends and loved ones.
If you liked what you read, please share it. It really helps us a lot.