Valentine's Day is the perfect opportunity to express your love and let those special to you know just how much they mean to you. Showing appreciation for the people closest to us is a powerful way to make them feel special and cherished, so why not take it one step further with heartfelt valentine's day quotes?
From the romantic poets and authors of the past to contemporary writers, love quotes have been penned throughout history. Whether it's expressing gratitude for a partner or admiration for a friend, valentine's day quotes are an excellent way to convey your love on this special day. Each one carries with it its own unique sentiment and meaning, allowing you to truly customize your valentine's day message.
To help you find the perfect one, we've collected some of our favorite valentine's day quotes from across time and cultures. So grab a pen and paper, or your smartphone, and get ready to explore! Here are some of the most romantic valentine's day quotes to help make this amazing day even more special.
You never lose by loving. You always lose by holding back. Barbara De Angelis
Out beyond ideas of wrongdoing and rightdoing there is a field. I'll meet you there. Rumi
When you're lucky enough to meet your one person, then life takes a turn for the best. It can't get better than that. John Krasinski
Love like you'll never be hurt. Happy Valentine's Day.
As if you were on fire from within.
The moon lives in the lining of your skin.
Pablo Neruda
You know you're in love when you can't fall asleep because reality is finally better than your dreams. Dr. Seuss
One is loved because one is loved. No reason is needed for loving. Paulo Coelho
What a lover's heart knows let no man's brain dispute. Aberjhani
The very essence of romance is uncertainty. Oscar Wilde
In all the world, there is no heart for me like yours.
In all the world, there is no love for you like mine.
Maya Angelou
One word frees us of all the weight and pain of life: That word is love. Sophocles
The heart has its reasons which reason knows not. Blaise Pascal
Love is or it ain't. Thin love ain't love at all. Toni Morrison
You bring the chocolates, and I will bring the candles. Let's stay in tonight and make some magic happen. Unknown
This fire that we call Loving is too strong for human minds. But just right for human souls. Aberjhani
The greatest thing you'll ever learn
Is just to love and be loved in return
Nat King Cole, Nature Boy
Keep love in your heart. A life without it is like a sunless garden when the flowers are dead. The consciousness of loving and being loved brings a warmth and a richness to life that nothing else can bring. Oscar Wilde
Most people are slow to champion love because they fear the transformation it brings into their lives. And make no mistake about it: love does take over and transform the schemes and operations of our egos in a very mighty way. Aberjhani
The beat of two hearts becomes one when intertwined in a passionate kiss. Lisa Marbly-Warir
Romance is the glamour which turns the dust of everyday life into a golden haze. Elinor Glyn
Lovers alone wear sunlight. E.E. Cummings
There is always some madness in love. But there is also always some reason in madness. Friedrich Nietzsche
Now a soft kiss – Aye, by that kiss, I vow an endless bliss. John Keats
To fear love is to fear life, and those who fear life are already 3-parts dead. Bertrand Russell
When I saw you I fell in love, and you smiled because you knew.
Goodbyes are only for those who love with their eyes. Because for those who love with heart and soul there is no such thing as separation. Jalaluddin Mevlana Rumi
This is love: to fly toward a secret sky, to cause a hundred veils to fall each moment. First to let go of life. Finally, to take a step without feet. Rumi
I love you as certain dark things are to be loved,
in secret, between the shadow and the soul.
Pablo Neruda
And suddenly all the love songs were about you. Unknown
So, I love you because the entire universe conspired to help me find you. Paulo Coelho
If your valentine is a girl check out our collection of Valentine's Day Quotes For Her
Cute Valentine's Day Quotes To Express Your Feelings
All you need is love. But a little chocolate now and then doesn't hurt. Charles M. Schulz
Yours is the light by which my spirit's born: – you are my sun, my moon, and all my stars. E.E. Cummings
Love planted a rose, and the world turned sweet. Katharine Lee Bates
The best thing to hold onto in life is each other. Audrey Hepburn
This is what our love is––a sacred pattern of unbroken unity sewn flawlessly invisible inside all other images, thoughts, smells, and sounds. Aberjhani
True love is like little roses,
sweet, fragrant in small doses.
Ana Claudia Antunes
If I had a flower for every time I thought of you…I could walk through my garden forever. Alfred Tennyson
Let yourself be drawn by the stronger pull of that which you truly love. Jalaluddin Mevlana Rumi
If a thing loves, it is infinite. William Blake
There are never enough 'I love you's. Lenny Bruce
They invented hugs to let people know you love them without saying anything. Bil Keane
It doesn't matter who you are or what you look like, so long as somebody loves you. Roald Dahl
I'm just a girl, standing in front of a boy, asking him to love her. Anna Scott, Notting Hill
You stole my heart, but I'll let you keep it.

You are always new, the last of your kisses was ever the sweetest. John Keats

I would rather share one lifetime with you than face all the ages of this world alone. J. R. R. Tolkien
Love is friendship that has caught fire. Ann Landers
Love planted a rose, and the world turned sweet. Katharine Lee Bates
Romance is thinking about your significant other, when you are supposed to be thinking about something else. Nicholas Sparks
I want to do with you what spring does with the cherry trees. Pablo Neruda
Love is not only something you feel, it is something you do. David Wilkerson
When you fish for love , bait with your heart, not your brain. Mark Twain
Kisses are a better fate than wisdom. E.E. Cummings
How do I love thee? Let me count the ways. Elizabeth Barrett Browning
Trust your heart if the seas catch fire, live by love though the stars walk backward. E.E. Cummings
L is for the way you look at me
Nat King Cole
O is for the only one I see V is very, very extraordinary E is even more than anyone that you adore
Check out our collection of  Valentine's Day Quotes for Him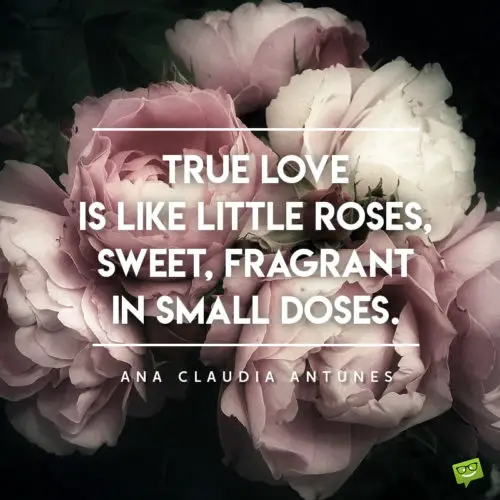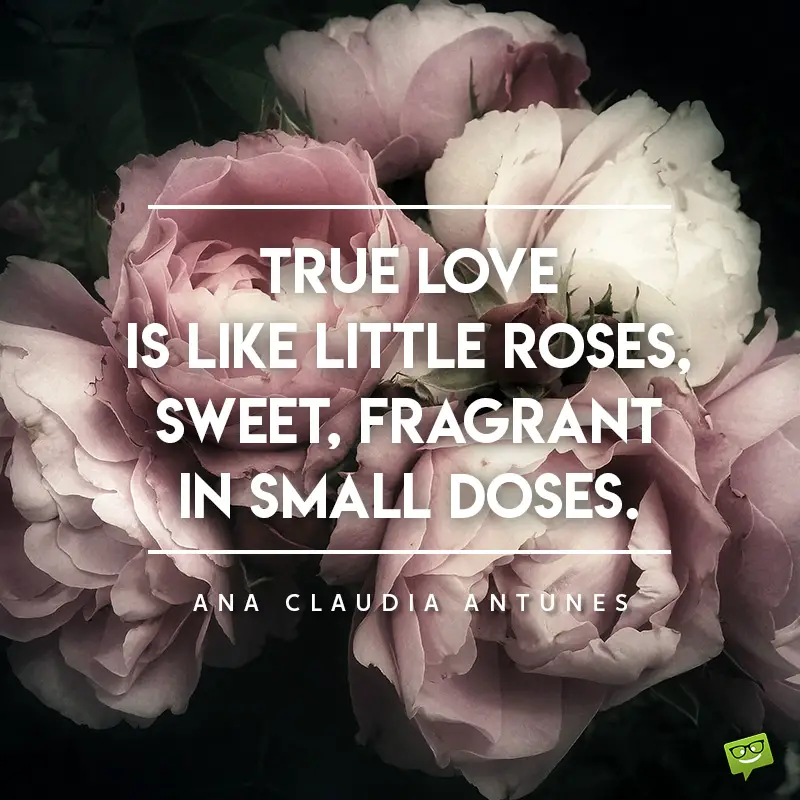 Valentine's Day Quotes for All
Valentine's Day is a special time of year to show love and appreciation for all the important people in our lives. While it's often associated with romantic love, it's also an opportunity to celebrate friendships, family relationships, and even self-love. The following quotes are perfect for all types of relationships so take a moment to read through to find the perfect message!
There is no charm equal to tenderness of heart. Jane Austen
Life was made for good friends and great adventure.
One of the most beautiful qualities of true friendship is to understand and to be understood. Lucius Annaeus Seneca
I get by with a little help from my friends. John Lennon
If I can stop one heart from breaking, I shall not live in vain. Emily Dickinson
Things are never quite as scary when you've got a best friend. Calvin and Hobbes
A real friend is one who walks in when the rest of the world walks out. Walter Winchell
Each time you love, love as deeply as if it were forever. Audre Lorde
How lovely life can be if one takes the time to be friendly. Julia Child
Tis better to have loved and lost
Than never to have loved at all.
Alfred Tennyson
Love looks not with the eyes, but with the mind,
And therefore is winged Cupid painted blind.
William Shakespeare
The real lover is the man who can thrill you by kissing your forehead or smiling into your eyes or just staring into space. Marilyn Monroe
Walking with a friend in the dark is better than walking alone in the light. Helen Keller
The only way to have a friend is to be one. Ralph Waldo Emerson
Love is just a word until someone comes along and gives it meaning. Paulo Coelho
Being deeply loved by someone gives you strength, while loving someone deeply gives you courage. Lao Tzu
Never love anyone who treats you like you're ordinary. Oscar Wilde
If you live to be a hundred, I want to live to be a hundred minus one day so I never have to live without you. A.A. Milne
I think… if it is true that there are as many minds as there are heads, then there are as many kinds of love as there are hearts. Leo Tolstoy,

Anna Karenina

It is the time you have wasted for your rose that makes your rose so important. Antoine de Saint-Exupéry,

The Little Prince

Every heart sings a song, incomplete, until another heart whispers back. Those who wish to sing always find a song. At the touch of a lover, everyone becomes a poet.Plato
Love does not begin and end the way we seem to think it does. Love is a battle, love is a war; love is a growing up. James Baldwin
Of all forms of caution, caution in love is perhaps the most fatal to true happiness. Bertrand Russell
All you need is love. But a little chocolate now and then doesn't hurt. Charles M. Schulz
If you work through the tough times, the respect and love that you feel deepens. Barack Obama
What is hell? I maintain that it is the suffering of being unable to love. Fyodor Dostoyevsky, The Brothers Karamazov
He's more myself than I am. Whatever our souls are made of, his and mine are the same. Emily Brontë

Wuthering Heights

Never close your lips to those whom you have already opened your heart. Charles Dickens
Have enough courage to trust love one more time and always one more time. Maya Angelou
My great hope is to laugh as much as I cry; to get my work done and try to love somebody and have the courage to accept the love in return. Maya Angelou
Because of you, I laugh a little harder, cry a little less, and smile a lot more.
A friend is someone who gives you total freedom to be yourself. Jim Morrison
The course of true love never did run smooth. William Shakespeare
There is nothing more truly artistic than to love people. Vincent van Gogh
Love recognizes no barriers. It jumps hurdles, leaps fences, penetrates walls to arrive at its destination full of hope. Maya Angelou
Love is a better master than duty. Albert Einstein
How did it happen that their lips came together? How does it happen that birds sing, that snow melts, that the rose unfolds, that the dawn whitens behind the stark shapes of trees on the quivering summit of the hill? A kiss, and all was said. Victor Hugo
I do not want horses or diamonds – I am happy in possessing you. Clara Schumann
Love is our true destiny. We do not find the meaning of life by ourselves alone – we find it with another. Thomas Merton
Soul meets soul on lovers' lips. Percy Bysshe Shelley
Doubt thou the stars are fire, Doubt that the sun doth move. Doubt the truth to be a liar, But never doubt I love. William Shakespeare
Where there is great love, there are always wishes. Willa Cather
I'm yours, no refunds.
I love being married. It's so great to find one special person you want to annoy for the rest of your life. Rita Rudner
Together is a beautiful place to be.
From the first time I saw you, I knew you would have my heart. Happy Valentine's Day to the best husband I could have asked for.
I love you because you make me ridiculously happy.
In a world full of temporary things you are a perpetual feeling. Sanober Khan
Don't ever think I fell for you, or fell over you. I didn't fall in love, I rose in it. Toni Morrison
I won't give up on us, even if the skies get rough. Jason Mraz
I will never forget the moment I realized I loved you.
You put your arms around me and I'm home.
A kiss makes the heart young again and wipes out the years. Rupert Brooke
You are my heart, my life, my one and only thought. Arthur Conan Doyle
For it was not into my ear you whispered, but into my heart. It was not my lips you kissed, but my soul. Judy Garland
The minute I heard my first love story, I started looking for you, not knowing how blind that was. Lovers don't finally meet somewhere. They're in each other all along. Rumi
Love is too weak a word for what I feel for you. One life is too small a time to express how madly I am in love with you.
Love is composed of a single soul inhabiting two bodies. Aristotle
Love does not dominate; it cultivates. Johann Wolfgang von Goethe
If you have only one smile in you give it to the people you love. Maya Angelou
There is only one happiness in life, to love and be loved. George Sand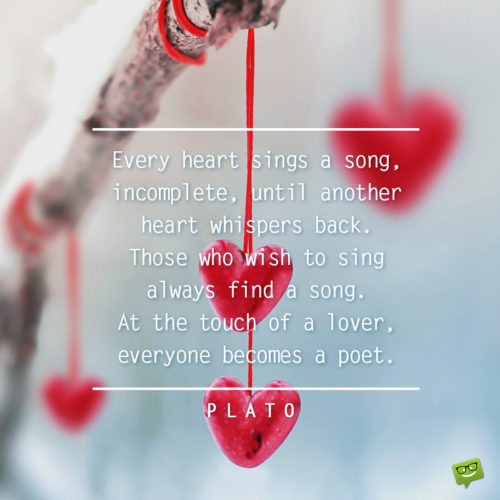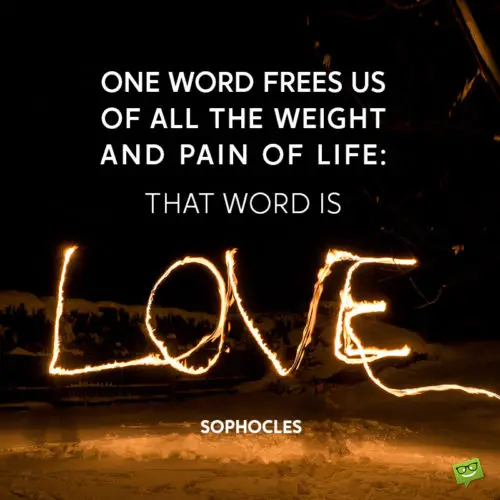 Love Quotes for Valentine's Day To Show How You Feel
If you're looking for the perfect valentine's day quote to express your love, then look no further! This section provides you with a collection of  great valentine's day quotes that can be used in any form. Whether you wish to write them on your valentine's card, post them online, or simply need some sweet valentine's day words to share with your special someone, just scroll down to browse our handpicked collection of quotes and find the perfect one to let your loved one know just how much they mean to you. Enjoy!
Love is when the desire to be desired takes you so badly that you feel you could die of it. Henri de Toulouse-Lautrec
Love is being stupid together. Paul Valery
We loved with a love that was more than love. Edgar Allan Poe
Love is an irresistible desire to be irresistibly desired. Robert Frost
Love will find a way through paths where wolves fear to prey. Lord Byron
Love doesn't just sit there, like a stone, it has to be made, like bread; remade all the time, made new. Ursula K. Le Guin
We waste time looking for the perfect lover, instead of creating the perfect love. Tom Robbins
I don't trust people who don't love themselves and tell me, 'I love you.' … There is an African saying which is: Be careful when a naked person offers you a shirt. Maya Angelou
Love is that condition in which the happiness of another person is essential to your own. Robert A. Heinlein
If you love somebody, let them go, for if they return, they were always yours. If they don't, they never were. Kahlil Gibran
To be brave is to love someone unconditionally without expecting anything in return. Madonna
The power of love is that it sees all people. DaShanne Stokes
The single most extraordinary thing I've ever done with my life is fall in love with you. Beth Pearson, "This Is Us"
All that you are is all that I'll ever need. Ed Sheeran
Love attracts, connects, builds and frees the beauty of humanity. Happy Valentine's Day. Euginia Herlihy
On Valentine's Day, we are reminded what our relationships could be like the other 364. Steve Maraboli
For the two of us, home isn't a place. It is a person. And we are finally home. Stephanie Perkins, Anna and the French Kiss
When we love, we always strive to become better than we are. When we strive to become better than we are, everything around us becomes better too. Paulo Coelho, The Alchemist
We accept the love we think we deserve. Stephen Chbosky
Love is a decision, it is a judgment, it is a promise. If love were only a feeling, there would be no basis for the promise to love each other forever. A feeling comes and it may go. How can I judge that it will stay forever, when my act does not involve judgment and decision. Erich Fromm
The highest function of love is that it makes the loved one a unique and irreplaceable being. Tom Robbins
I know of only one duty, and that is to love. Albert Camus
The greatest happiness of life is the conviction that we are loved — loved for ourselves, or rather, loved in spite of ourselves. Victor Hugo
Every true love and friendship is a story of unexpected transformation. If we are the same person before and after we loved, that means we haven't loved enough. Elif Shafak
Love liberates. It doesn't bind. Maya Angelou
Darkness cannot drive out darkness, only light can do that. Hate cannot drive out hate, only love can do that. Martin Luther King Jr.
I loved her against reason, against promise, against peace, against hope, against happiness, against all discouragement that could be. Charles Dickens, Great Expectations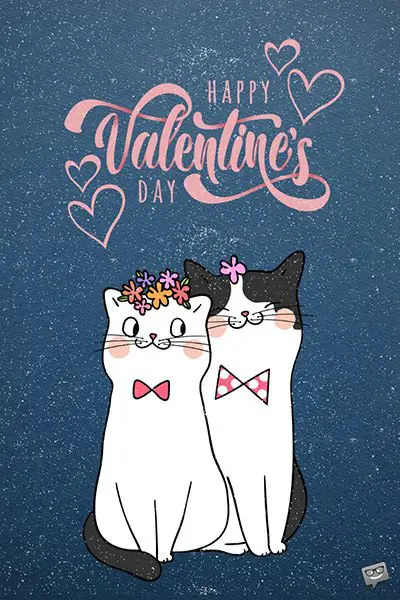 Celebrate With These Short Valentine's Day Quotes
Show someone you care with these sweet valentine's day quotes that may be short but pack a big punch. Whether you are sending a message, writing in a card or even captioning a social media post, these quotes will surely make your valentine feel loved.
Love is a courageous device, it gives you the ability to see things in a positive way. Happy Valentines Day. Euginia Herlihy
Love is like the wind, you can't see it but you can feel it. Nicholas Sparks
There is only one happiness in this life, to love and be loved. George Sand
Love is a sweet aroma, it fills the room with a wonderful atmosphere. Happy Valentines Day. Euginia Herlihy
Hugs, Kisses and Valentine's Wishes. Unknown
You will forever be my always. Unknown
We are most alive when we're in love. John Updike
Morning without you is a dwindled dawn. Emily Dickinson
Don't you dare settle for fine. Ted Lasso
You can't blame gravity for falling in love. Albert Einstein
Her heart was a secret garden and the walls were very high. William Goldman
Loved you yesterday, love you still, always have, always will. Elaine Davis
Valentine's Day is the poet's holiday. Ted Kooser
I've always loved you, and when you love someone, you love the whole person, just as he or she is, and not as you would like them to be. Leo Tolstoy, Anna Karenina
Love doesn't make the world go round, Love is what makes the ride worthwhile! Elizabeth Barrett Browning
Love is not just looking at each other, it's looking in the same direction. Antoine de Saint-Exupéry
The best and most beautiful things in this world cannot be seen or even heard, but must be felt with the heart. Helen Keller
Love makes your soul crawl out from its hiding place. Zora Neale Hurston
Nobody has ever measured, not even poets, how much the heart can hold. Zelda Fitzgerald
I love her, and that's the beginning and end of everything. F. Scott Fitzgerald
Meaningful Long Valentine's Day Quotes To Reflect Upon
People think a soul mate is your perfect fit, and that's what everyone wants. But a true soul mate is a mirror, the person who shows you everything that is holding you back, the person who brings you to your own attention so you can change your life. Elizabeth Gilbert
That day, she was amazed to discover that when he was saying 'As you wish,' what he meant was, 'I love you.' And then even more amazing was the day she realized she truly loved him back. William Goldman, The Princess Bride
If I say your voice is an amber waterfall in which I yearn to burn each day, if you eat my mouth like a mystical rose with powers of healing and damnation, If I confess that your body is the only civilization I long to experience… would it mean that we are close to knowing something about love? Aberjhani
To love at all is to be vulnerable. Love anything and your heart will be wrung and possibly broken. If you want to make sure of keeping it intact you must give it to no one, not even an animal. Wrap it carefully round with hobbies and little luxuries; avoid all entanglements. Lock it up safe in the casket or coffin of your selfishness. But in that casket, safe, dark, motionless, airless, it will change. It will not be broken; it will become unbreakable, impenetrable, irredeemable. To love is to be vulnerable. C.S. Lewis
There are two basic motivating forces: fear and love. When we are afraid, we pull back from life. When we are in love, we open to all that life has to offer with passion, excitement, and acceptance. We need to learn to love ourselves first, in all our glory and our imperfections. If we cannot love ourselves, we cannot fully open to our ability to love others or our potential to create. Evolution and all hopes for a better world rest in the fearlessness and open-hearted vision of people who embrace life. John Lennon
In the eighteenth century, historians tell us, 'valentinage,' from which Valentine's Day was derived, allowed wives in northern France to make love, on a few days each year and with the knowledge of their husbands, with a 'valentine' of their choosing. Pascal Bruckner
You may not be her first, her last, or her only. She loved before she may love again. But if she loves you now, what else matters? She's not perfect—you aren't either, and the two of you may never be perfect together but if she can make you laugh, cause you to think twice, and admit to being human and making mistakes, hold onto her and give her the most you can. She may not be thinking about you every second of the day, but she will give you a part of her that she knows you can break—her heart. So don't hurt her, don't change her, don't analyze and don't expect more than she can give. Smile when she makes you happy, let her know when she makes you mad, and miss her when she's not there. Bob Marley
Valentine's Day Quotes on Images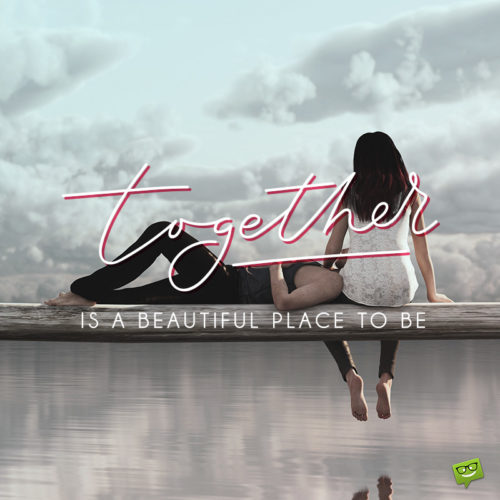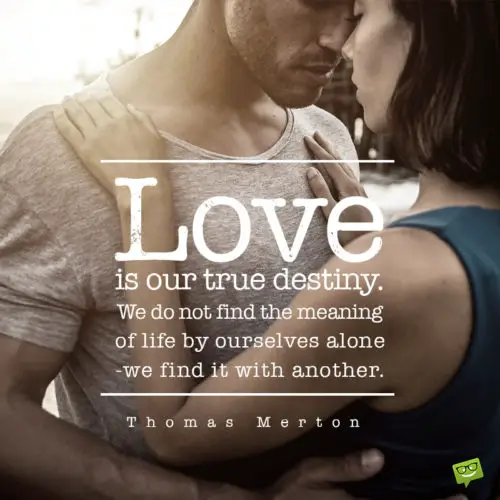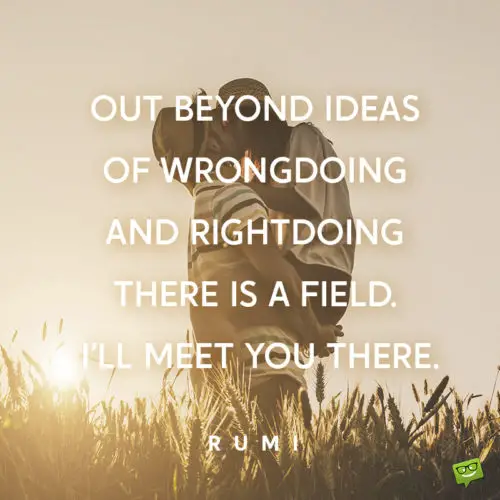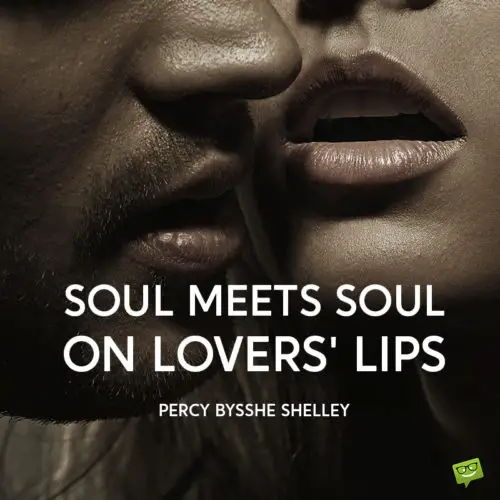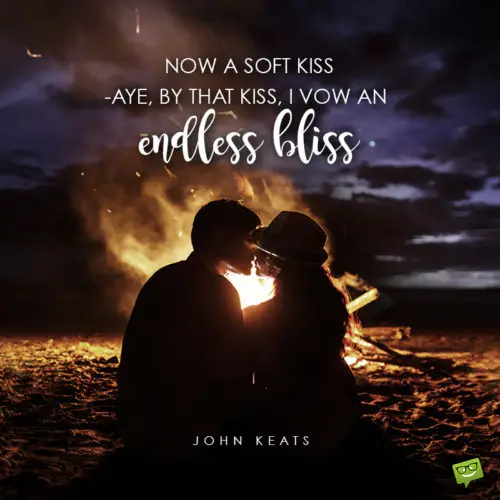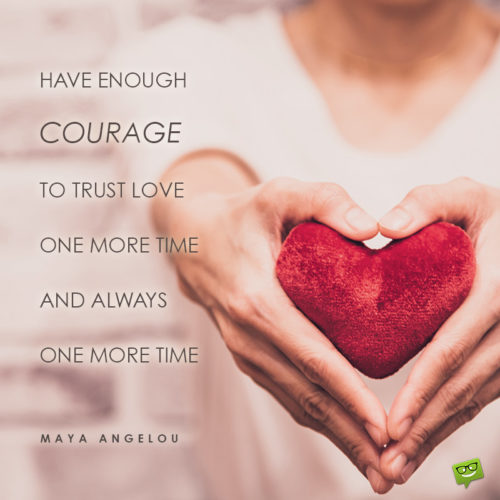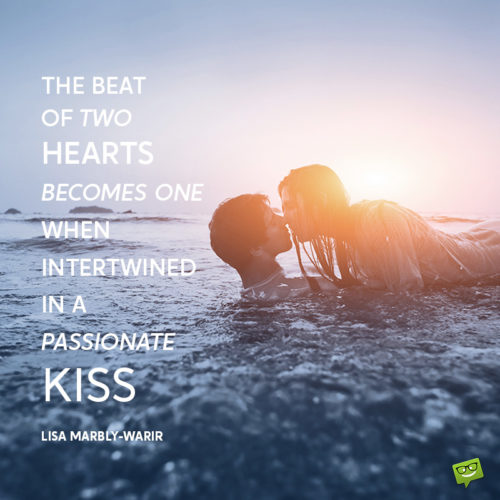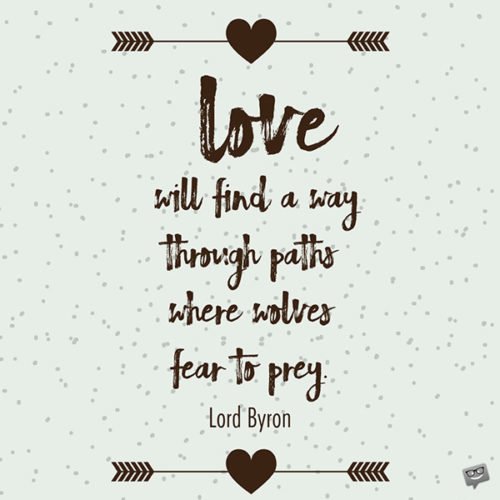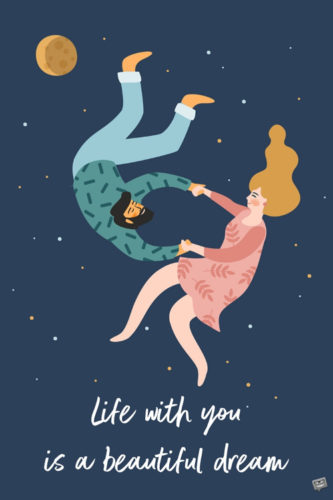 You may also like:
33 Valentine's Day Captions for Moments of True Love
96 Romantic Valentine's Day Wishes (and Heartfelt Love Messages)
10 Things to Do (and Make an Impression) on Valentine's Day
200+ Love Quotes to Find the Pathway to Their Heart
Galentine's Day Quotes: How a TV Series Left a Legacy of Female Empowerment