Ocean, Summer and Beach Quotes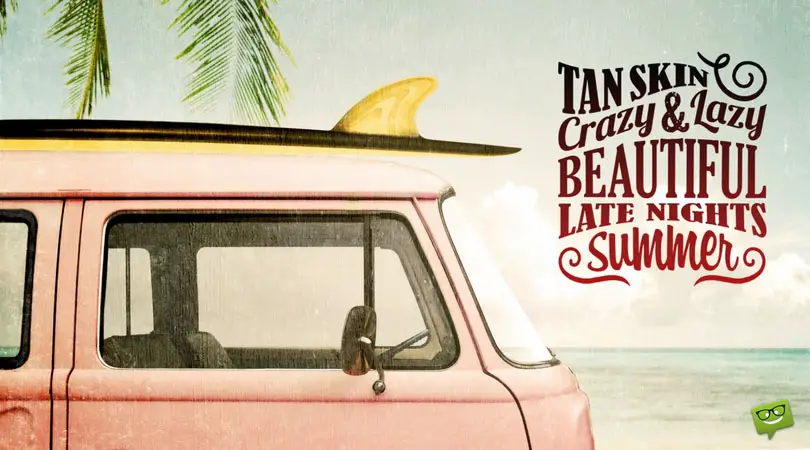 You can't help loving the summertime! It's a time to be carefree & relaxed, forgetting all that bothers you. The sun is above you and the sea is on your mind.
So, this is a series of quotes that we present here. "Ocean quotes" is a new trend of images that will make you recall all the good, warm times. Splash in & pin!…
---
---
---
---
Photo by Justin Kauffman on Unsplash
---
Photo by Mink Mingle
---
---
---
More Fun Quotes:
So Good to Me?… | Monday Quotes and Memes
Thank God it's Friday! | Funny Friday Stuff to Share
Uplifting Morning Quotes to Start your Day on the Bright Side
Music Revolution | Famous and Other Quotes About Music
---
---
---
Photo by Hugo Kerr
---
---
---
Inspirational Quotes:
Wise Words as Life Lessons | Inspirational Quotes for a Better World
Rumi on Love! Read his Best Quotes on What Makes Us One
Inspirational Quotes about Life
The Most Amazing Famous Quotes About Love
---
Photo by Manuel Meurisse
---
---
Photo by Laurenz Kleinheider
---
---
Photo by Michael Dam
---
---
---
Photo by rawpixel.com
---
Photo by Avi Richards
---
Photo by AQUACHARA
---
---
---
---
---
Make sure you check out:
"Let the Summer Begin!" Quotes!
Hello, Summer! | Sunny Beach Quotes
Summer Quotes οn Images to Share and Post
UNIQUE GIFT IDEAS
If you're looking for great presents for all budgets, we have done the work for you.
Click here for the
best birthday gifts
for friends and loved ones.
If you liked what you read, please share it. It really helps us a lot.