200 Laughs | The Quest for the Most Hilarious Happy Birthday Meme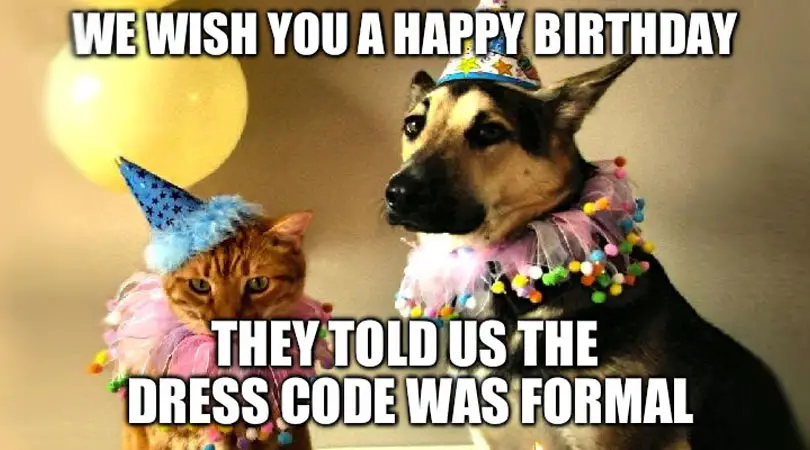 If it was 1985, we'd definitely recommend a birthday card for the birthday of a loved one. Of course, you'd use the postal service.
But, then, it's 2019 (yes, already, don't pretend you haven't noticed) and a funny meme is one of the most original things to share with the birthday celebrant on social media. As you read that previous sentence trying to find how many unknown words and expressions the 80's-postcard sender would have, wish "Happy Birthday" with these memes.
---
Birthday Memes to Wish and Celebrate
---
Funny Birthday Memes
---
Funny Memes for my own Birthday or my Birthday Party
---
Birthday Memes to Joke About One's Age
---
Memes to Say Thank you for your Birthday Wishes
---
You may also like:
Top 100+ Original and Funny Happy Birthday Memes
Cracking a Birthday Joke | Huge List of Funny Birthday Messages and Wishes
Sarcastic Birthday Wishes | Funny Messages for Those Closest to You
Click here for our best birthday wishes.