Do you know a couple born on the same day who are celebrating their birthdays? Do you wish to send them heartwarming wishes in commemoration of their Big Day? If your answer is yes, good luck has found you!
Here, we have just the right words you can use in making the couple's celebration a memorable one.
A couple celebrating their birthday on the same day can symbolize a sense of unity and togetherness in their relationship. By sharing a birthday, the couple can feel a deeper connection and bond with each other, as they celebrate their special day together. It can also represent a merging of their individual lives into a shared life together.
Furthermore, sharing a birthday can symbolize the couple's commitment to each other and their desire to support and celebrate each other's milestones and accomplishments. It can also signify a desire for balance and harmony in their relationship, as they share a special day equally.
Ultimately, the meaning behind a couple sharing a birthday is personal and can vary from couple to couple. However, it generally represents a strong bond and a celebration of their relationship.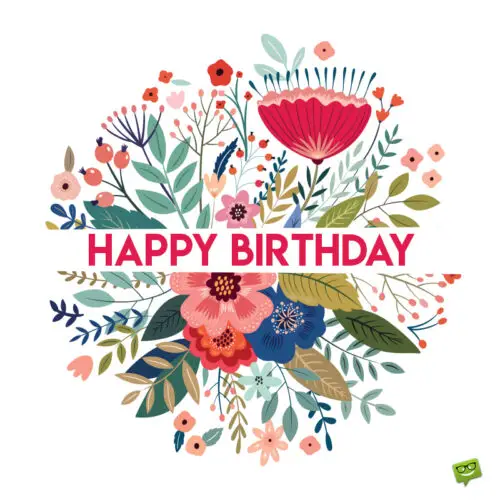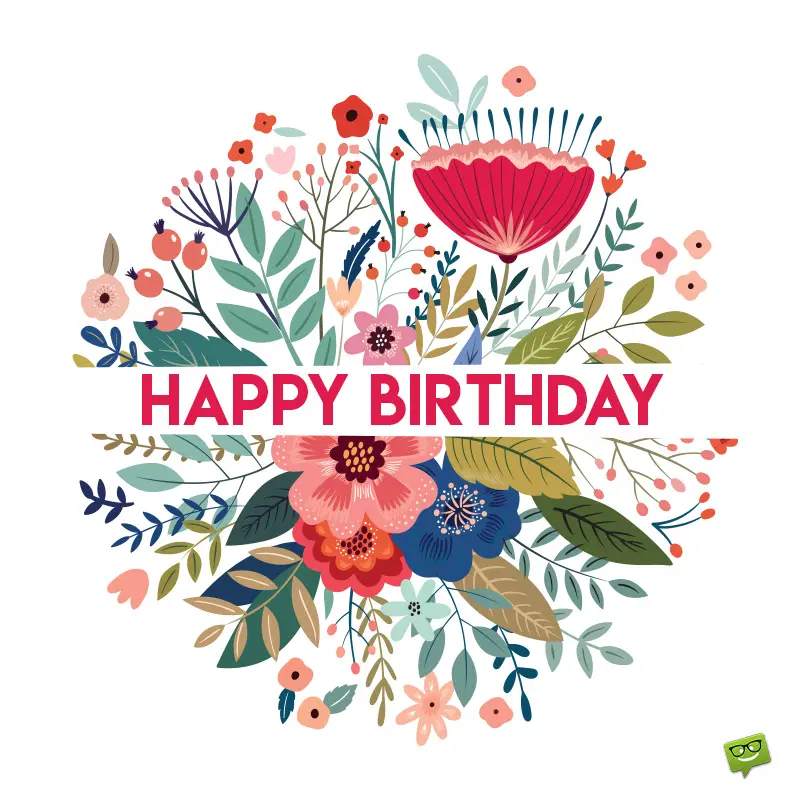 Birthday Wishes for a Couple Born on the Same Day
My dears, may whatever path you take bring you immense joy. It's a great blessing knowing you.
May you continue to bring happiness and sunshine into each other's lives.
Every single birthday of yours reminds me just how awesome you, guys, are. May your amazing relationship and lives glitter forever.
Wishing my favorite couple on planet Earth the sunniest and most glorious of birthdays! May you forever find true joy in each other's company.
You must be God's favorite couple. Celebrate your identical birthdays with sweet memories of that special day you were destined to unite.
On this day, I want to wish your blessed matrimony the best in everything. You have a lot of good reasons to thank your star signs.
May happiness, good health and great prosperity forever govern your lives.
I deeply admire your solid and unconditional love for each other. Continue to grow happily together.
May your lovely children grow to be like their proud mom and dad. You have given them the right enabling environment to thrive.
Celebrate your common birthdays with much affections. I am yet to see a joyful married couple like your kind. No wonder you were both born on the same day.
Use this day to ponder about the great mystery surrounding your date of birth. May the choicest of blessings from above be with your family.
How did you, guys, meet each other? You are the greatest mathematicians of our time. You both got the calculations right. Happy Birthday!
What a fantastic day! Nature has its own way of rewarding kind people. Congratulations to you for finding each other.
What is written by God's hand can never be erased by any other being. I celebrate this day with you and wish you untainted happiness all your days. Happy Birthday!
Please pardon me if I am still confused about how to appropriately celebrate your coincidental birthdays. May you stay happily connected eternally.
You have broken barriers with your admirable lives together as husband and wife. Few people are lucky enough to experience this uncommon event.
As you celebrate you big day today, I entreat you to spend time together reminiscing about your highly successful marriage. A lot of young ones look up to you. You're truly inspirational. Happy birthday.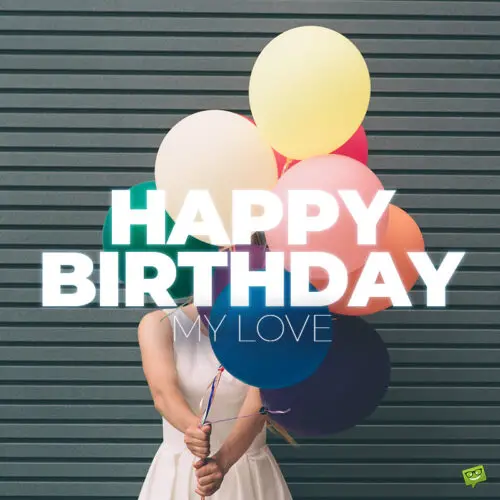 Great lovers, please have fun to the maximum. May this day increase your affections for each other. I'm proud of the both of you.
I am hoping to be abundantly blessed with a happy marriage like yours. You are just outstanding. Keep it up.
Let your lives continue to be a living example of what it really means to be married. My wife and I pat you on the back for your uniqueness and inspiration.
Wow! 30 years of peaceful and happy marriage. That is so hard to find in our world today. Celebrate this day with nothing but joy and thanksgiving.
I can't afford to miss your exceptional birthdays. Thanks for the invitation. Expect our presence at your house.
I shall be coming to rejoice with you on this very important day. I can already feel the ecstatic atmosphere around your hearts.
It is a great moment for all of us here. Don't forget to always be there for each other. You have really come far.
Hurray! Happy birthday! Honor and glory be onto the Almighty God for his numerous blessings upon your marriage.
It did not surprise me when I heard about your birthdays. The two of you match perfectly in character, dreams and everything.
May long life and prosperity be with you as you celebrate your special birthday anniversaries. Keep the love even deeper.
This is a truly special day, guys. I will never stop wishing you well. Have a splendid birthday ceremony.
Today marks the birth of true love itself. I know you will always value each other's contribution to the success of your marriage.
Sending you my regards on your special anniversaries. I recognize your efforts in making this world a better place.
Happy birthday, dears! Thank you for being the sweetest couple in my life.
It's just unimaginable. Few friends believe me when I tell them about your miraculous mutual birthdays. I am so happy for you.
Wishing the most amazing couple I know a truly beautiful day and life. And please, never underestimate the power that surrounds your date of birth.
It could never have been a mistake that you met each other. Please mark this day with great gratitude. May your wards learn from your perfect union.
Your birthdays hold the secrets to your gifted physical appearances. A beautiful wife and a handsome husband. You are the chosen ones.
Your birthday deserves an award for its distinctive nature. I pray it should be occupied with merriment and spectacular memories.
Guys, I wish you nothing but the best of happiness and health as you commemorate the special day you started your beautiful earthly journeys.
By your unique birthdays, you have already become celebrities. Have a full blast in honor of your great achievements.
I can't even express my feelings about your birthdays. It is a one-in-a-billion occurrence worth celebrating. Kill it with love.
May your birthdays bring hope to all couples who derive inspirations from your wonderful relationship.
You are the best couple anyone can ever wish to be friends with. I wish you breakthroughs in every single endeavor.
Because you are a sweet couple, I wish you a truly amazing birthday celebration filled with countless moments of extraordinary joy.
My dears, on your birthday, I pray that God will extend your lives and immerse them in a dense fog of real happiness.
Wishing you a joyful birthday celebration and an even more joyful life together as husband and wife.
Birthday Shirts for Couples
A matching birthday gift? You know a lot of couples who would love this! Here, we explore delightful gift ideas to celebrate the special day of couples who share the same birthday. From personalized designs to matching couple tees, get ready to discover the perfect attire to make their joint birthday even more memorable!
Etsy
From digital files you can have printed on shirts to actual, greatly designed t-shirts for the happy couple, Etsy offers a variety of options.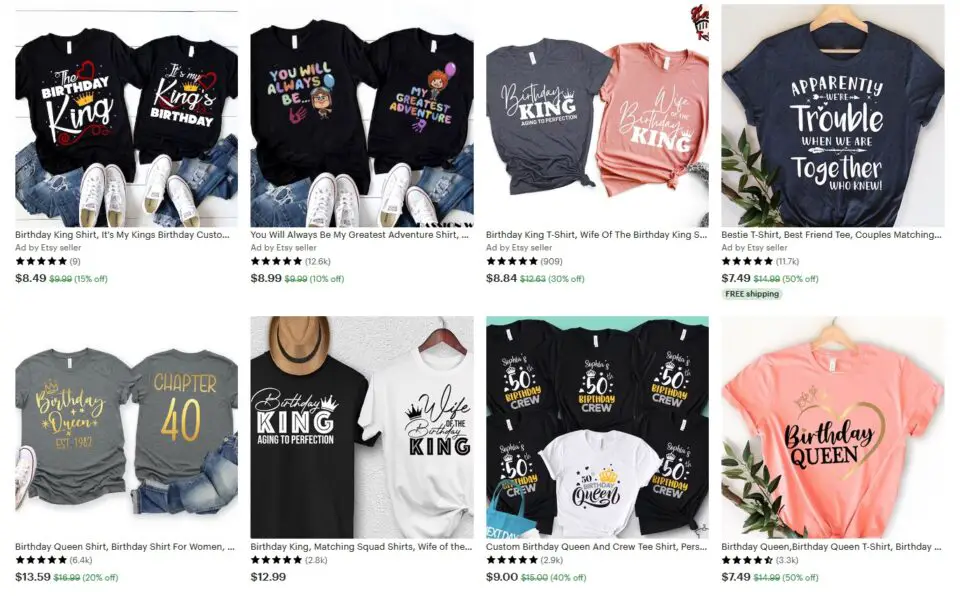 Zazzle
Zazzle bets a lot on the personalized shirts with names – just like our own personalized birthday wishes collection. Of course, there are several other designs to go with, often cute and funny.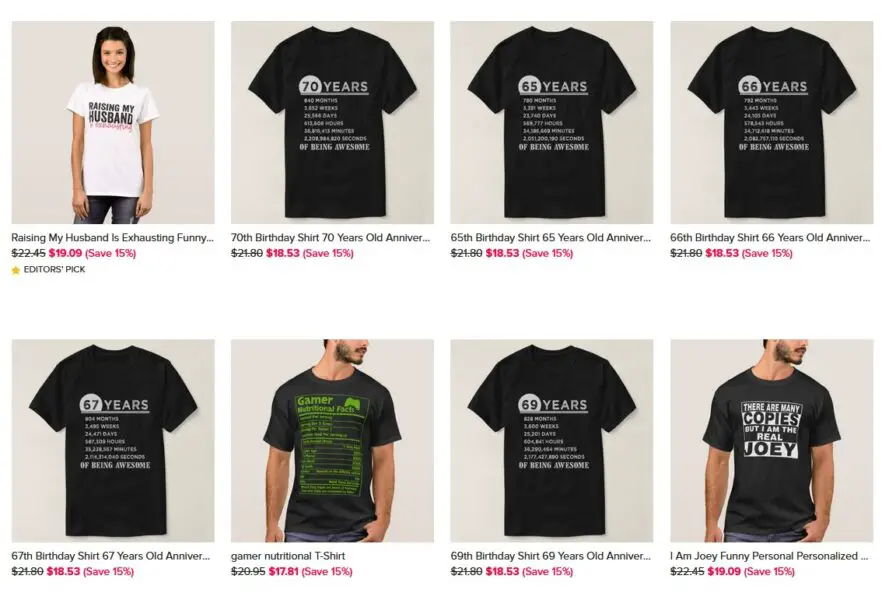 Spreadshirt
There are various funny designs on Spreadshirt, definitely worth spending a couple of bucks more for a tasteful birthday gift for a couple.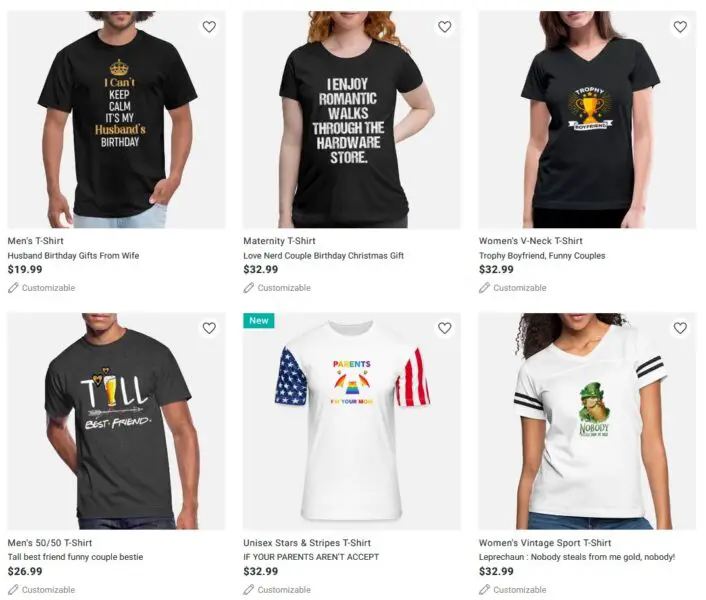 You may also like:
Wedding Anniversary Quotes for Great Couples and Super Friends
Milestone Wedding Anniversary Wishes for a Special Couple