Birthdays are special, so it's important to make the person you care about feel amazing as they turn another year older. Birthday messages can be funny, thoughtful, or sentimental, so you'll want to choose the right words for the Cathy in your life.
Here are funny and warm birthday wishes you can send to Catherine on her birthday this year.
Birthday Wishes for Cathy / Catherine
On your birthday this year, may your special day be filled with cheer!
Birthdays are meant to be celebrated. May you have a day filled with all your favorite things.
I know a girl who makes my world a little brighter, better, and more beautiful each day. It's you, Cathy!
Cake, candles, and Cathy sound like the combination for a perfect birthday party. Have fun celebrating your special day this year.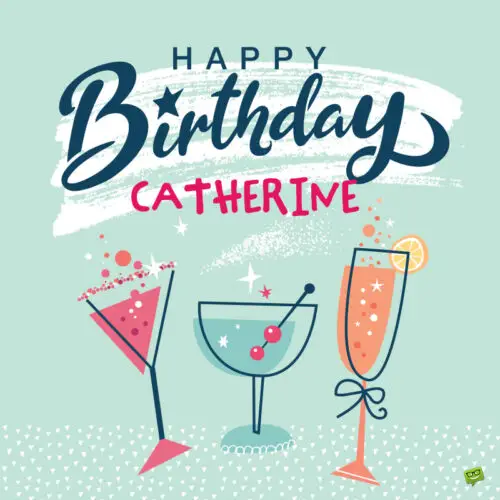 Funny Birthday Wishes for Cathy / Catherine!
If I had a dollar for every year you've been alive, I could afford to buy you a better birthday present. Have a wonderful day, Cathy!
If more candles on the cake meant more wishes, you'd be the luckiest girl I know! I hope all your birthday dreams come true this year.
If old folks are over the hill, how did they find the energy to get over it?
If you're only as old as you feel, why do I feel older than I actually am? I hope you're feeling younger than me on your birthday, Cathy.
Happy Birthday Cathy / Catherine Images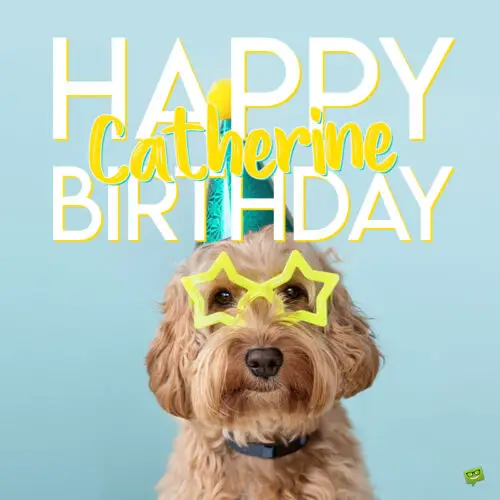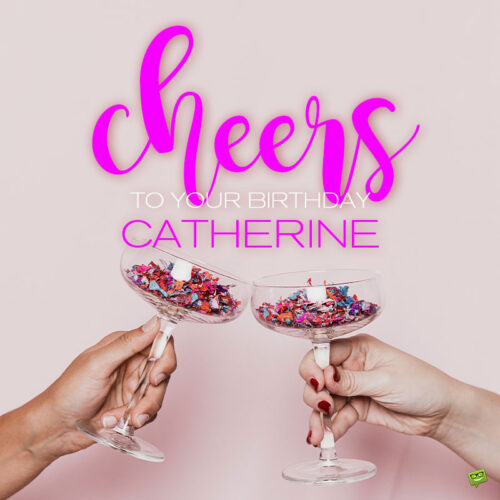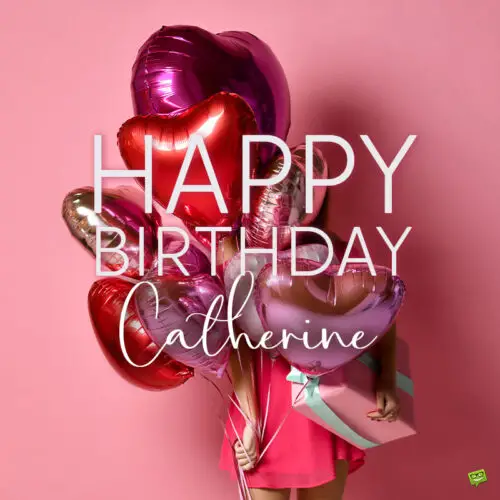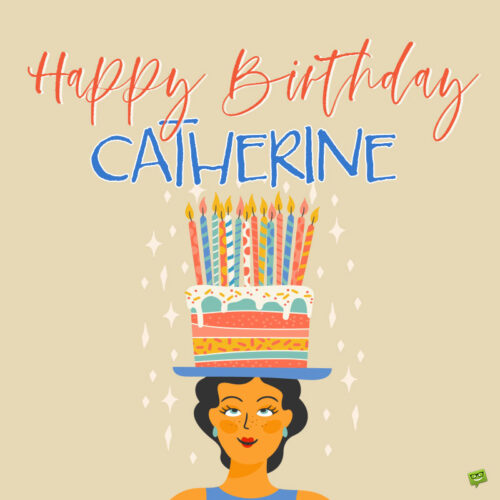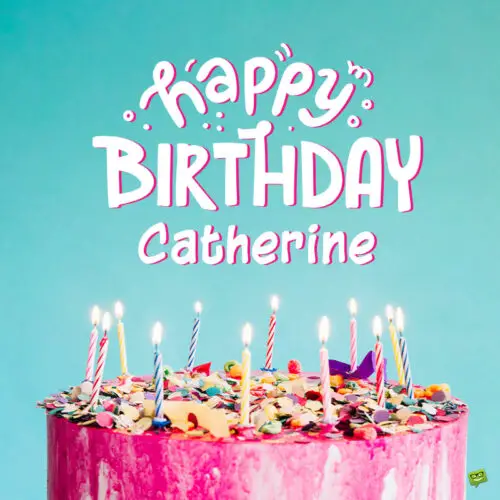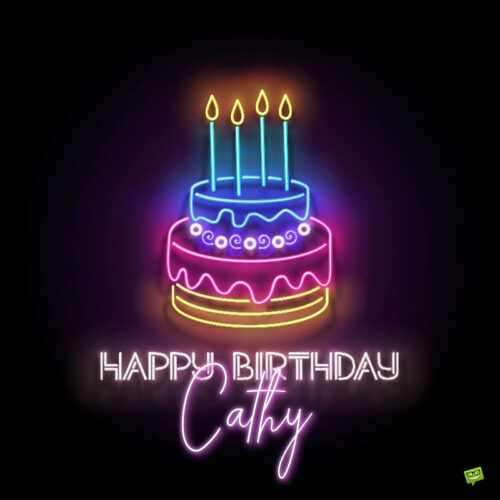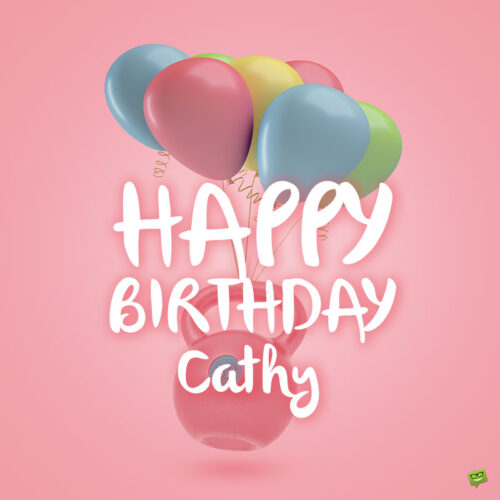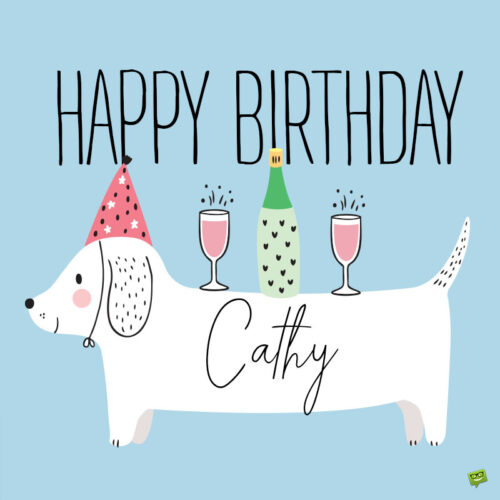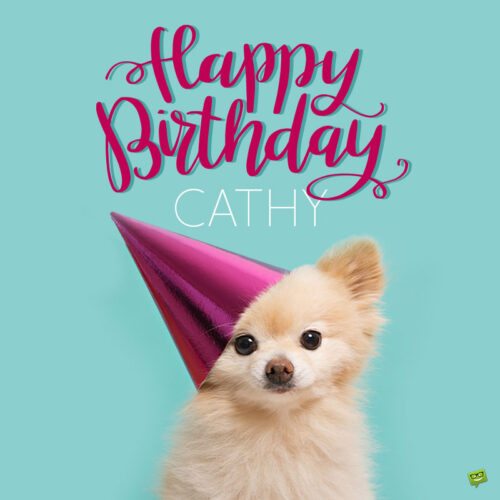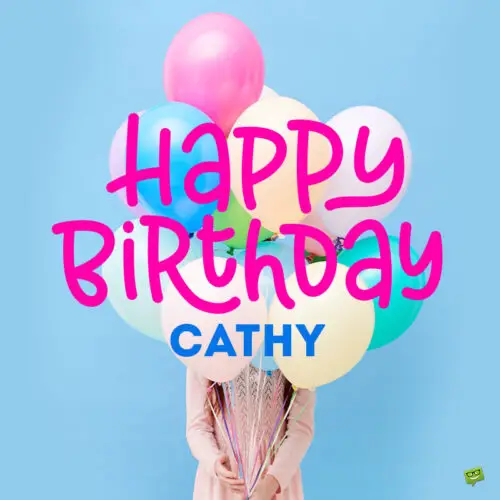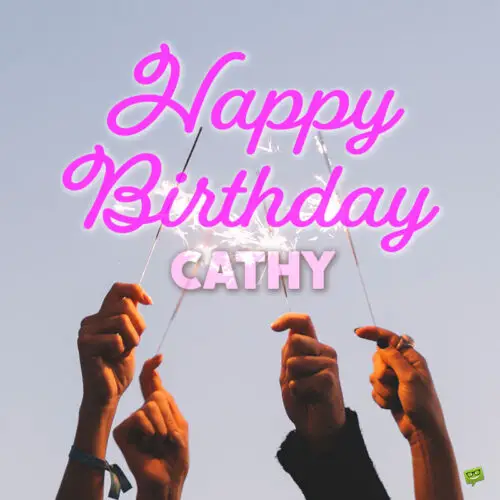 You may also like:
100 Birthday Quotes | Happy Birthday, My Friend!
Your LOL Message! | Funny Birthday Wishes for a Friend
Friends Forever | Happy Birthday to my Best Friend