This Is What Your Zodiac Sign Says About You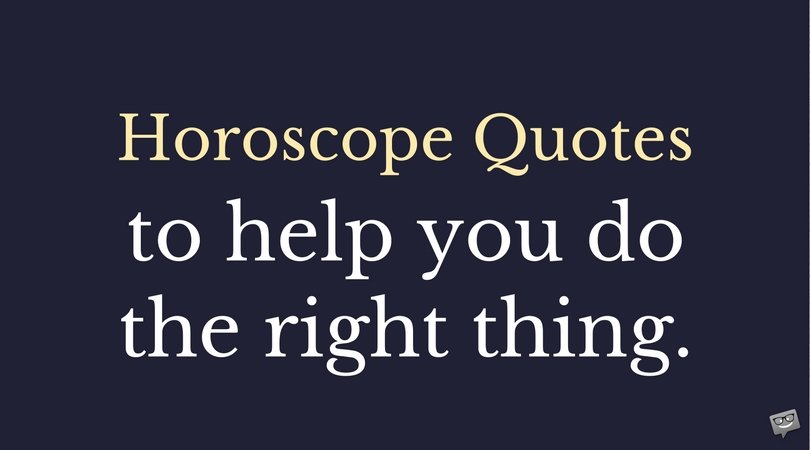 Man's desire to explain various sides of his personality urged him to study the movements and positions of celestial objects. This may seem a little far-fetched, but astrology is sometimes considered of big help when we want to understand someones behavior.
Whether trustworthy or oftentimes frivolous, the following original horoscope quotes sum up important traits of all twelve zodiac signs.
1. Aquarius
---
2. Pisces
---
3. Aries
---
4. Taurus
---
5. Gemini
---
6. Cancer
---
7. Leo
---
8. Virgo
---
9. Libra
---
10. Scorpio
---
11. Saggitarius
---
12. Capricorn
---
You may also like:
Wise Words as Life Lessons | Inspirational Quotes for a Better World
Short and Meaningful Life Quotes
Autumn Birthday Wishes – Wishes for the Zodiac Signs of Autumn [Libra, Scorpio & Sagittarius]
UNIQUE GIFT IDEAS
If you're looking for great presents for all budgets, we have done the work for you.
Click here for the
best birthday gifts
for friends and loved ones.
If you liked what you read, please share it. It really helps us a lot.