Hello, June! | An Image Album to Welcome Summer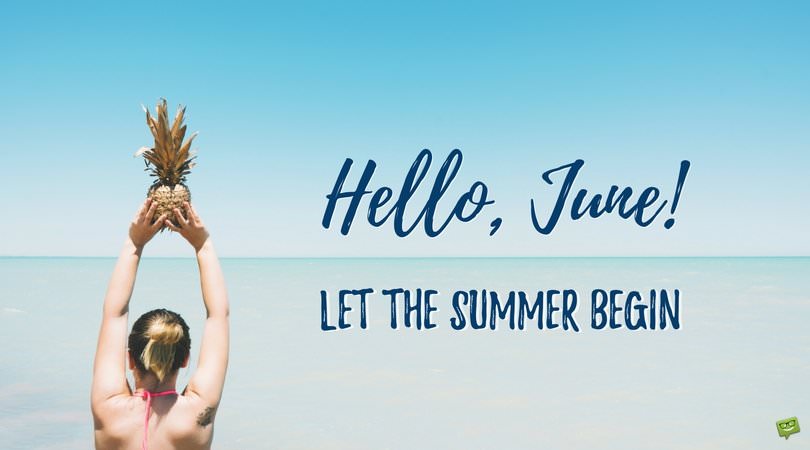 June brings summertime fun to the biggest part of the Northern Hemisphere, unless you're Finland and you get an unexpected snowfall. Since summer means holidays for the most of us, the coming of June automatically rings a bell for any summer plan that hasn't been completed yet. Spending some days on the beach, sunbathing or surfing, can be the human battery charger for an entire year of work.
Our collection of "Hello, June!" images is a tribute to sunshine and a reminder of how stress-free this season can be. Share images of June scenes with friends and loved ones, and rest assured that, no matter where they are, they are going to feel some of that summer sea breeze on their face.
---
---
---
---
---
---
More Summer Quotes:
"Let the Summer Begin!" Quotes
Ocean, Summer and Beach Quotes
---
---
---
---
---
---
---
---
---
---
---
---
---
---
---
---
You may also like:
Carefree Summer Images and Famous Summer Quotes
Hello, Summer! | Sunny Beach Quotes
Summer Quotes on Images to Share and Post
Summer Birthday Wishes – Wishes for the Zodiac Signs of Summer [Cancer, Leo & Virgo]
UNIQUE GIFT IDEAS
If you're looking for great presents for all budgets, we have done the work for you.
Click here for the
best birthday gifts
for friends and loved ones.
If you liked what you read, please share it. It really helps us a lot.