It's no secret that we love our toddlers very much, if nothing at all, for the innocence, joy, laughter, and, yes, tantrums they bring to the table. And Halloween is indeed an auspicious time of the year to show this love to our little humans.
Here are some sample wishes to set you up in the spooky and fun direction. Happy writing!
---
Happy Halloween, kid! May your day be replete with candy, toys, beautiful costumes, and, of course, your favorite pumpkins! Sending lots of hugs and kisses your way.
May tonight be one of fun rollercoaster rides, cotton ice cream, water guns, and much more! You are going to have lots of fun, my boy. Cheers.
Knock, knock…it's me "Thomas the Train" I can't wait to transport you to the depths of bliss, fun, friendly bats, and plenty pumpkins. Have a big blast!
Happy Halloween to my favorite "Carl from Up"! I can't wait to see your bowtie, geek spectacles, and numerous multicolored balloons! Wow…you look too cute already. Love!
You deserve the biggest of teddy bears and balloons today because you're one cute little munchkin. I love you, and hope your Halloween is eventful and beautiful!
Yay… it's Halloween time again! A fantastic Halloween from mom, dad, and your older siblings. Yes, it's trick or treat time, hooray!
Tonight, all the witches and wizards of our town will be swept off their feet with your cuteness and awesome magical costume. Sending you basketfuls of candy and animal-shaped cookies. Yay!
Wishing you a fantastic Halloween, in which you and your friends will be riding on flying brooms and doing "trick or treat" with amiable ghosts and charming bats.
Mirror, mirror, will this Halloween be great? Yes, it will be great because there will be lots of candy, pumpkins, lights, toys, costumes, and fun. Here we go! Cheers.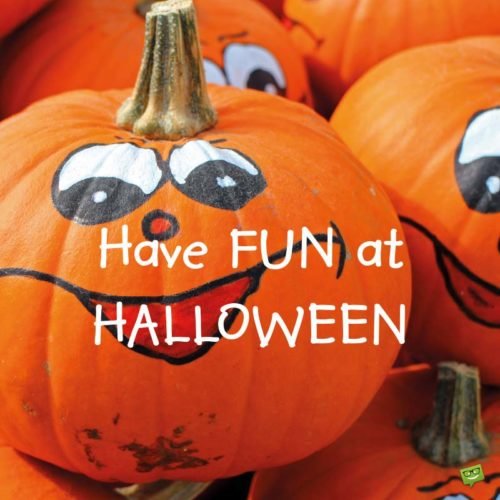 Wishing you a fun and cheerful Halloween with the friendly beasts of the field and the charming bats of the skies. Happy Halloween, my love.
Halloween is the time when all the cats "meow" and all the dogs "woof" because they are happy to be with a sweet kid in a scary costume. Enjoy the day with lots of delicious chocolate candy.
I bought you a bag full of candy, balloons, stuffed bats, and plastic pumpkins to play with. I hope you will like and enjoy them to the max. Hugs from your proud auntie!
Do you know that you are a lot more charming when you wear those spooky costumes? Happy Halloween, and have fun being "Edward Scissorhands"!
Happy Halloween to the sweetest and cutest munchkin in the world. You melt our hearts with your costume and magic wand. We hope you have so much fun this season. Cheers.
Um, um, um… hello, hello, hello! Where are all the sweet ghosts and friendly bats? Oh, getting ready to party with my sweet princess. Have an awesome Halloween full of cake and candy.
May the dark blue skies and singing bats pour down lots of sweet melodies for you today. And may our sweet little princess know nothing but so much adventure and happiness this season. Happy Halloween from mom and dad.
Your mom told me that you are the pope today. Well, please pray to the spirits to forgive my candy debts. Have a great Halloween full of sweet things and magical moments. With love.
Seeing you in your "Frodo from Lord of the Rings" costume makes me appreciate how cute and adorable you are. May the candies flow like never before today. Happy Halloween.
Like "Superman", you are going to save all the cute bats and friendly spirits that have been trapped and prevented from enjoying the Halloween. Good luck with your mission. Happy Halloween!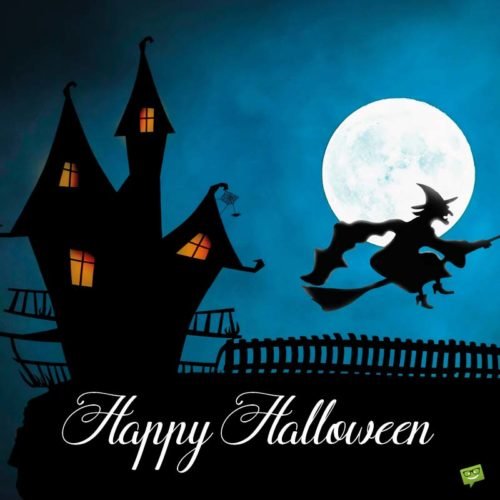 May today be full of fun screams, amazing rollercoaster rides, and good chocolate. I love you and hope you have the happiest Halloween celebration ever! Happy Halloween, my sweet and adorable child.
This Halloween won't be complete without your usual "Albert Einstein" costume and a bucketful of candy. Thankfully, I have them ready for you. Enjoy today to the fullest, my dearest intellectual prodigy.
Happy Halloween to this cute little angel who lights up my world with her cuteness. Have a blast with lots of fireworks, chocolate, pumpkins, and, of course, candy. With love from your dad. Cheers.
Hello sweetie! Mama and dada are so proud of you for learning to talk and walk. And for that reason, we are confident that your Halloween will be adventurous – full of "mama…up and dada…up". Happy candies!
Hi darling! All the cats and puppies in the house can't wait to see you in your "spaghetti-meatballs" costume. Auntie and uncle can't wait to see you soon. May this Halloween be so fun and special that you remember it always! We love you so much.
Happy "trick or treat"! There will be candies, kittens, puppies, kind ghosts, and lots of pumpkin spice latte – just the way you love them. You are such a sweetie pie and we love you more than we can ever express in words.
Heya…what time is it? It's Halloween time, and we are going to stroll the streets, check out the candy stores and carve fire pumpkins like there's no tomorrow. Get ready for the fun of your life! Much love.
Hey there! Did you see a black cat, a fine ghost, a flying broom, and jack-o'-lanterns when you woke up? I bet you did because it's Halloween today! Let's go out and enjoy. Hooray!
This Halloween, may all the good luck and charm in the air come right to you with a magical finger snap! You look good in your costume, and we love you. Happy Halloween!
Tuck, tuck, tuck, it's time to go to bed! No, no, no, Halloween is here! Well then, just put on your costume and head over to the park for lots of spooky fun. Sending hugs and kisses from this side.
Wishing you all the fun in the world as you light up your lanterns and go trick-or-treating to gather as many candies as you can. Have a truly magical and happy Halloween, my dear.
---
You may also like:
20+ Very Scary Halloween Quotes, Memes & Pics
10 Halloween Party Decoration Ideas to Scare your Day