On the last day of October, the entire office may be preparing for a spooky party, no matter where that would lead to! If you are stuck for the right words to put into the Halloween message that you send to your colleague at work, the following messages can make things easier for you in terms of getting that perfect Halloween message for your coworker.
You can send the messages just the way they are or tweak them a little to suit your preference.
---
Happy Halloween, dear colleague! I hope you really enjoy all the excitement, monsters, werewolves and the craziness that this day brings with it.
The dead have risen to join the living in celebrating this Halloween. Oh what a hair-raising night tonight's is going to be. Brace yourself for the fright of your life. Happy Halloween.
This is the greatest moment to get dressed up and have a whole lot of fun with your family and friends. I am praying for an exciting, joyful and a scare-filled Halloween Day for you.
Dearest colleague, I pray the dark times don't frighten you, because Jehovah God is light, and in Him, darkness shall never prevail. Have a joyful and exciting Halloween!
Happy Halloween! I am wishing you a fantastic and a joy-filled celebration. I pray that you enjoy all the fun and the spooky moments that accompany this special day.
Wishing you a fantastic Halloween! But as you celebrate, be mindful of the dark creatures that prowl the streets at night.
This Halloween, I hope you and your family have the fun of your lives with the bats and vampires dwelling in your basement. Have a fantastic Halloween.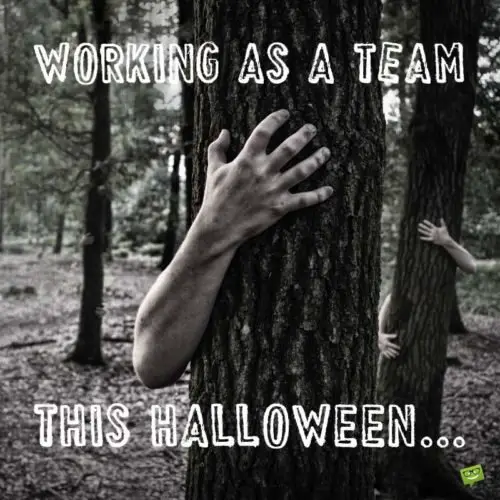 May all the most frightful bats, witches, vampires and zombies of the world party with you tonight. Happy Halloween!
Happy Halloween, buddy! I am hopeful that you will find someone to spook this night. May this Halloween bring you so much fun and excitement.
Wishing you the spookiest of spooky Halloweens. I hope you enjoy every moment of getting scared today.
Even though Halloween is very frightful, you should also remember that candies are quite delightful and sweet. Always look at the brightest side of life. Wishing you a delightful Halloween, dear colleague!
I hope that you enjoy every bit of the Halloween this year and that you have lots of fun, excitement and a bit of fright on this day. Have a magical day spiced with lots of hair-raising moments.
Dear colleague, I am wishing you a very great Halloween party ladden with lots of blood coated candies to eat. Have yourself a frightfully memorable day.
Happy Halloween from your colleague and fiend! I hope you make oodles of exciting memories with your family and fiends tonight.
Happy Halloween! I wish you nothing short of a frightful day.
Tonight, whether we like it or not, the dead shall rise and join forces with vampires and witches to take over the earth. I hope you are ready for that! Have a spectacularly magical and freakishly scary day.
May your night be full of screams and really scary monsters. Have a super duper happy Halloween.
As you read this Halloween message, beware of the ghouls silently creeping up behind you. Happy Halloween.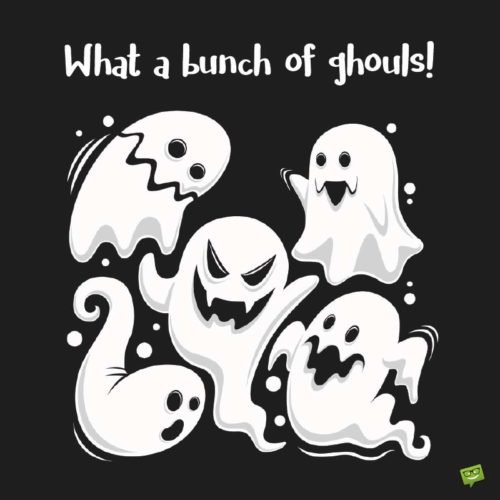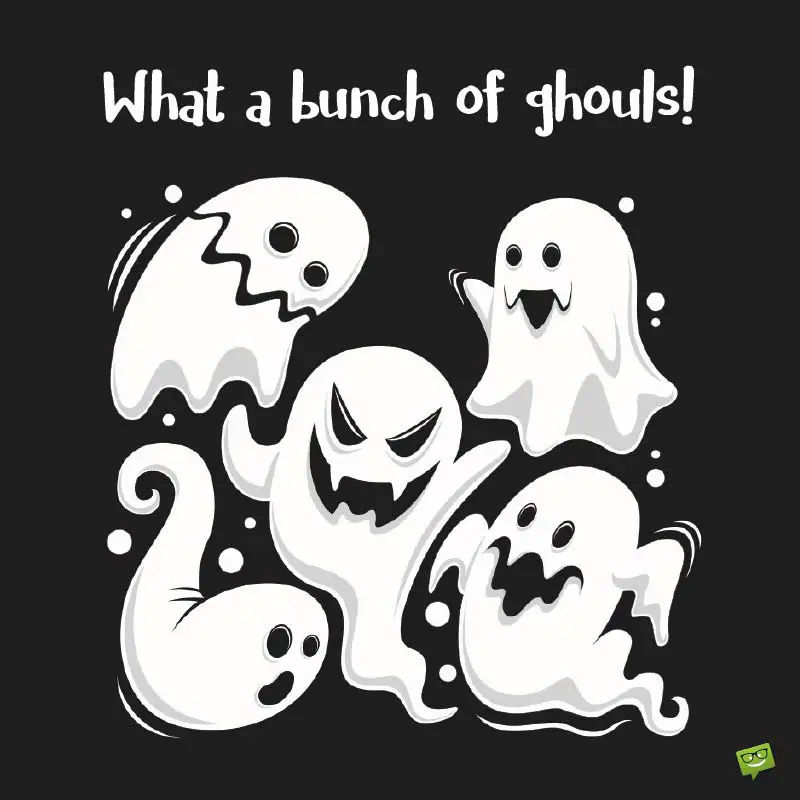 Wishing you a scary Halloween packed with oceans of spell-binding moments and treats so that your day may not suck like a vampire.
Have yourself a great and super scary Halloween. May the sweet taste of delicious candies overshadow all the eerie moments that this All Hallows Eve brings.
Wishing you a fabulous and a spooky Halloween celebration! I have a feeling it's going to be one heck of a scary night tonight!
Here is wishing you a fun-filled day brimful with countless scary moments. Hope you have the fright of your life tonight!
Happy Halloween! Dearest colleague, I am hoping that the darkness and magic of Halloween will bring you lots of memorable moments.
Wishing you the time of your life as you gather with family, friends and a few ghouls to commemorate this Halloween.
May your bag be packed with wonderful delights and your night filled with gobs of frightful adventures. Happy Halloween!
Having you in my world as a coworker and a fiend is the biggest treat I could ever wish for. Wishing you a truly lovely, spooky and adventure-filled Halloween!
Dear coworker, I am very hopeful that on this Halloween night you will have loads of fun, eat so many toothsome candies and scare a lot of people in your neighborhood. Wishing you a tremendously exciting night!
I am hoping that all the scary monsters, creepy creatures, and blood-sucking vampires that come out on Halloween don't follow you into your dreams. Have a frightfully great Halloween!
May all the ghouls in your neighborhood pay you a visit and have a boo night with you. Happy Halloween!
Hope you have many reasons to get scared this Halloween. Happy Halloween.
On the darkest and scariest moments of Halloween, bats fly, monsters growl and vampires go hunting for blood. However, you should just chill and remember to eat as many candies as you can. Happy Halloween!
Tonight is going to be the darkest and scariest night of the year. Are you prepared for it? Happy Halloween!
I hope you have an absolutely exciting and memorable night tonight even though it is the scariest and darkest night of the year. Wishing you a spectacular Allhalloween, dearest colleague!
Happy Halloween! Don't let any ghoul or vampire stop you from enjoying this Halloween to the fullest.
All I want you to do tonight is scare and get scared because it's Halloween. Enjoy every scary moment of this spectacular festivity.
Wishing you magical moments on this Halloween Day! I pray that you don't get sugar high eating a lot of sweet candies today.
Whatever happens tonight, just remember not to run out of candies because a Halloween night without candies makes the vampires and creepy monsters more hostile. Happy Halloween.
May your night be chilled by frightful screams. Happy Halloween!
A very happy Halloween to my favorite colleague at work. I hope you have an exciting and safe celebration.
Wishing a truly spooky and fun Halloween to a wonderful friend and colleague. May your day burst with fun, candies, fear, and excitement.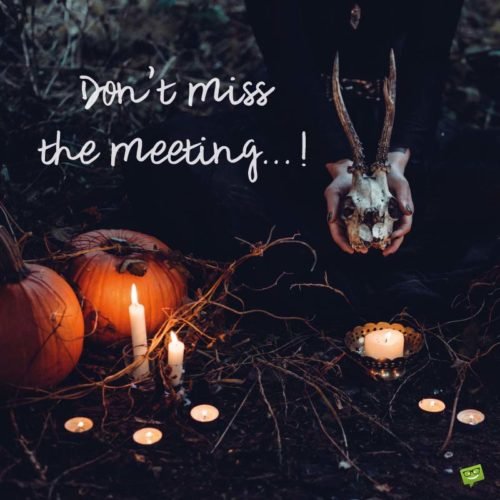 ---
You may also like:
Good Morning Wishes for a Happy Halloween
31+31 Halloween Captions to Show Off Your Spooky Disguises