College campuses usually are grounds for the pursuit of knowledge and truth. But, given the presence of vibrant collegial groups such as fraternities and sororities, these campuses can be real hubs of fun and excitement.
This Halloween season, for those who want to inject some spooky fun into the mix, we've come up with some messages you might want to share with your colleagues. Happy Halloween!
---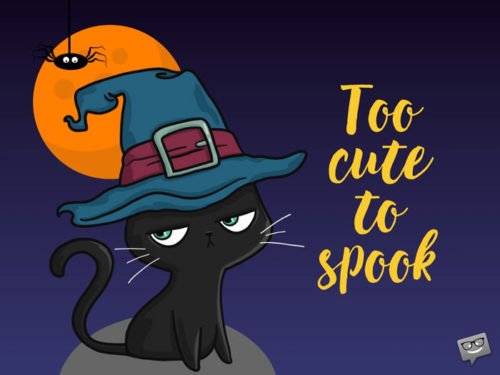 I heard that the witches and ghosts will be taking over our beautiful Gothic campus! Perhaps, now is the time to put the brakes on those late-night hours. Happy Halloween, buddy!
Please take some time to have a glass or two of vampire blood and meat so that you can be one with them when they serenade our campus. Happy Halloween, dude!
Just wanted to take a moment to tell you to slow down on the booze! You might need your level head and alertness when those nasty bats, ghosts, and spirits come visiting. Have a blast, man!
Seeing as this is going to be a spiritual fest, let's get into the spirit of finishing those two bottles of wine in your cabinet. Here's to a fantastic Halloween season. Cheers.
If the wolves and moon are not going to be silent on Halloween, why should we? Here's to a fun-filled Halloween full of fresh girls, loud parties, and lots of wine. Much love!
I couldn't help but think that this is the perfect excuse you've been looking for in order to eat and party like there's no tomorrow. Well, there you have it. Happy Halloween! Have a remarkably adventurous day!
The bats, nasty spirits, and zombies are very determined on our campus and so must we. It's high time we showed them who is the real boss of the land. Here's to a fun and happy Halloween. Cheers.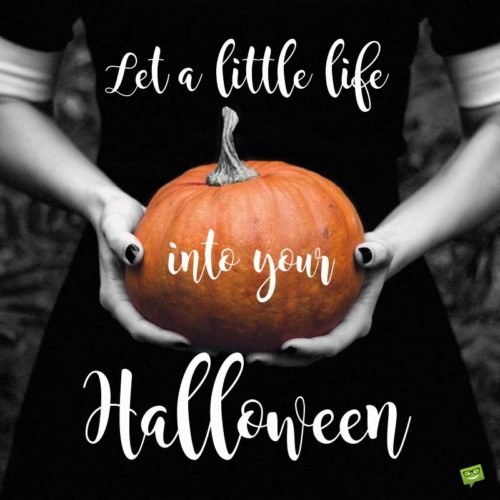 Hope you have a fun night speaking to pretty girls and attractive ghosts and bats alike! Have an amazing Halloween – although I'll be celebrating mine with a pumpkin spice latte on this side. Much love.
You know it's Halloween when the black cats meow, scary dogs woof, white ghosts sing, zombies take to the streets, and there's blood everywhere. Wishing you a spooky and terrific Halloween just the way you love it.
Just a friendly warning to let go off any fear within you because nothing attracts nasty spirits and zombies more than fear. Wishing you a terrific Halloween, nonetheless. Hooray!
An unruly apparition appeared to me last night and asked me to tell you that it will be coming for you. Just make the booze, wine, meat, and everything ready. It sure will be one crazy Halloween. Cheers.
So, is your costume to be "Thomas the Train" or "Captain America"? Whatever you choose, just know that you can never beat "Thor" and his magic hammer! Wishing you a fantastic Halloween, my friend! Much love.
Just writing to wish you good luck with what promises to be one bloody, spooky, and eventful Halloween night. Gear up, mate, for lots of action and fun await you. Sending hugs and kisses to you on this Halloween season.
Tonight, all the long-lost souls that lie beneath the campus stadium will rise with much verve, the creepy bats will make sounds of terror, and the wind will sweep the streets with vigor. All this and more because it's Halloween. Enjoy!
Stay thirsty, my friends, because you will need all those bottles of wine and gin when the spooky spirits visit our campus tonight, and nothing but alcohol can give you warmth. Halloween is here, folks! Enjoy!
Brace yourselves, folks, for Halloween is upon us again! That rats have become ferocious; the dogs, unruly; and the bats, crazy. It's really gonna be a blast on this campus like never before. Stay indulged, folks.
The hallways are dark and full of cobwebs, and even the drop of a tiny pin can be heard because everywhere is dead silent. Someone please come to our rescue because we are scared to death. We don't know what to do but scream in pure fright! Happy Halloween.
Tinker with your imagination and at the same time don't give a tinker's damn because Halloween is here. After all, the bloody bats, freaky zombies, and sharp-toothed pumpkins are spookier and more fun when a lot is left to the imagination. Cheers.
Wishing you an extremely horrifying Halloween filled to the brim with blood-curling moments.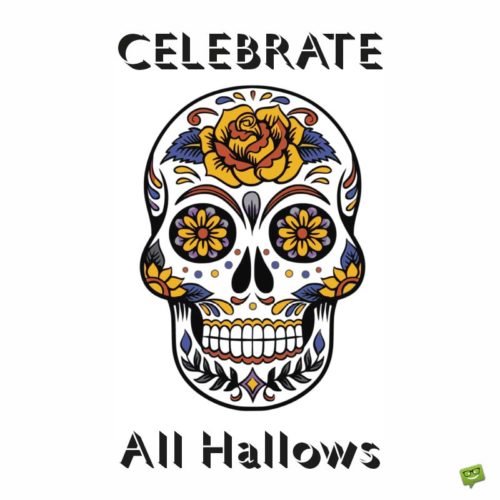 Just get over yourself, lift that big butt of yours and go trick or treating because the exciting pleasures of Halloween are here. I hope you enjoy the different candies to be had. Much love.
The last time I had so much candy like this was in grade three. Guess what, I don't mind repeating that episode on this campus today. And I really hope that you'll do the same and enjoy it too. Happy Halloween, buddy!
Tonight, the gravestones will erupt with volcanic furry and out of them will come those souls that enjoy eating candy and chocolate for breakfast, lunch, and dinner! Have a blast as you partake in this toothsome meal of candies!
Seeing as you really enjoy the spooky stuff and terror that comes with the season, I pray that today and every other night will be fun Halloween for you. Savor this moment while it lasts. Much love.
Pumpkin smashing aside, those irritating spiders and grotesque bats are what make Halloween the fun season it is. Take time to indulge in at least one of those activities, and your college life will never be the same. Enjoy!
Everyone has his/her vice and, in much the same way, his/her fears. May this Halloween season on campus present you a perfect opportunity to discover both of yours. Here's to pushing our fears to the limit! Happy Halloween.
Happy Halloween, boo! I want you to know that our relationship is sweeter than any candy or chocolate one can get from a trick-or-treat affair. I can't wait to have a blast with you soon. Cheers.
Wishing you a magical Halloween celebration filled with incredible hair-raising experiences.
---
You may also like:
10+4 Scary Halloween Costumes and Masks
10 Halloween Party Decoration Ideas to Scare your Day