Last Minute Funny Valentine's Day Quotes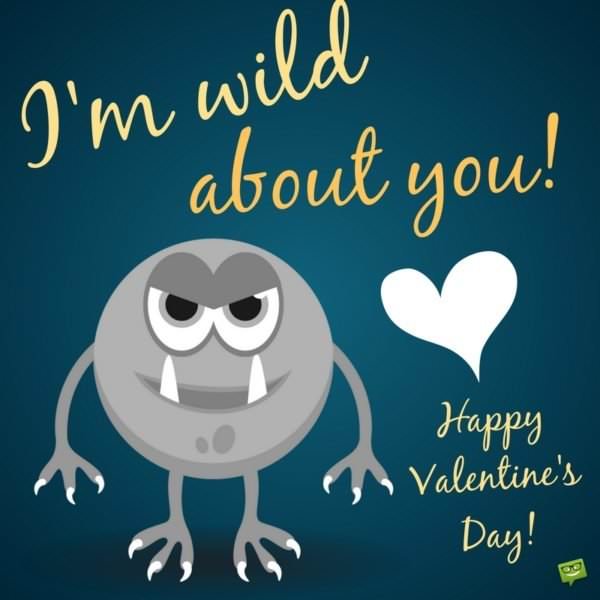 Aaaah… Valentine's Day, a day when a man's or woman's fancy turns to love. However, not all of us are adept at expressing our affections to the one we love. In fact, for many, this day is one of stress, not love as they struggle to appropriately express their true feelings. Never fear, here are some ways you can let that special someone know that you're thinking of them.
I bought candles, some Barry White music and a few bottles of chilled champagne. That should keep your parents busy all night, so we can really enjoy this Valentine.
Valentine's Day was a traditional feast to commemorate several different men named Valentine who were all killed for their faith. So… let's use this as an excuse to get busy!
This Valentine's Day I just want to say "please don't ever leave me". My healthcare plan doesn't cover broken hearts.
I wanted to woo you this Valentine's Day and sing you a beautiful song. But then I heard myself sing and decided that I'd do better if we just made out a lot.
I want us to be like Barack and Michelle. Or Brad and Angelina. I want us to be together like Kim and those rich guys.
Roses are red, violets are blue, blah blah… I suck at poetry, but I love you.

I told my parents I was in love with a stripper. Now I want you to meet my parents, sugar. Happy Valentine's Day!

For this Valentine's Day, let's roleplay to get into the spirit of love: I'm going to dress up like a naked baby angel and use a bow to shoot you with heart tipped arrows. Or, I could just give you candy and take you to dinner. What do you say?
Roses are red, violets are blue, sugar is sweet…
You're my lady, my life, my creep!
Of all my lovers, you're the probably the eighth best. You made the top ten! Happy Valentine's!
Every day I wake up and I think of you. Thanks for the morning inspiration, honey. Happy Valentine's Day!
Remember when I said I thought your mother was sexy? No? Me neither… Happy Valentine's!
Scientists believe that a large explosion called the Big Bang was the start of our universe. Tonight, let's devote ourselves to science.
I want the perfect Valentine's Day gift. Is it chocolates? Flowers? Dinners? No. The perfect Valentine's Day gift is Ryan Gosling. But if he's not available, I'll take you.
Some people say the world today doesn't have enough love. This Valentine's Day, let's make some.
There are 364 days in a year that aren't the day after Valentine's Day. We can be on time for work on those days.
---
---
---
---
---
You may also like:
UNIQUE GIFT IDEAS
If you're looking for great presents for all budgets, we have done the work for you.
Click here for the
best birthday gifts
for friends and loved ones.
If you liked what you read, please share it. It really helps us a lot.