Your girlfriend's birthday is the one day throughout the year that she has to celebrate herself and another year of life. It's up to you as her significant other to make the day as special as possible.
Not sure what to do? Glad to help with fresh ideas! Here are 10 things to do for your girlfriend's birthday.
Table of Contents
1.
Take Her Out for a Surprise Dinner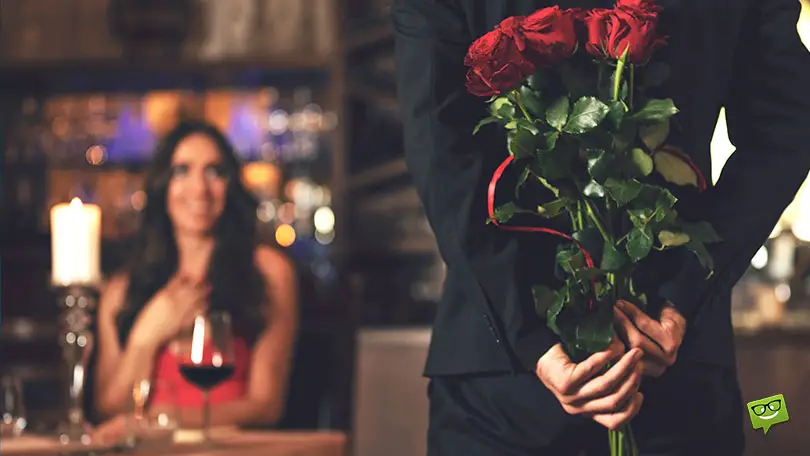 Everyone deserves a nice meal on their birthday. Use a famous food quote to invite your girlfriend out for dinner at one of her favorite local restaurants. You can choose between going somewhere fancy or something more casual depending on her taste. If you go to a more sophisticated place, make sure that your girlfriend knows, so that she dresses up a bit – you don't want her to have bad surprises!
Don't forget the drinks and dessert- it's a celebration after all!
2.
Cook Dinner for Her at Home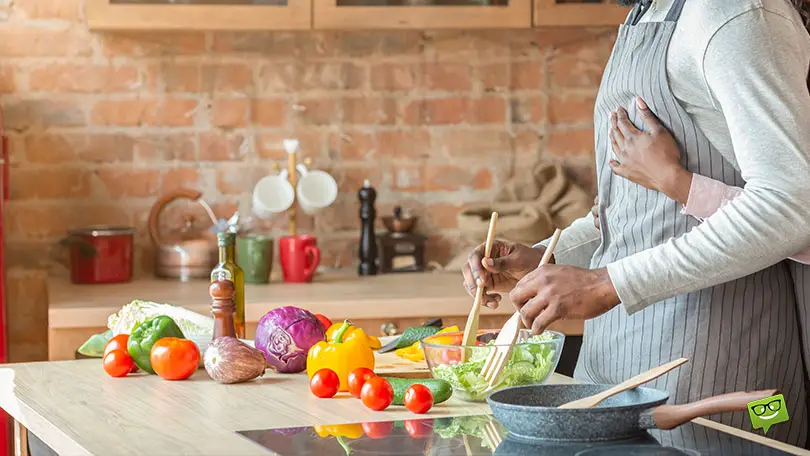 Some women prefer a home-cooked meal to going out to a restaurant. If your girlfriend has a preference for food made by someone they love, it's your chance to put on your chef's hat and show off your skills in the kitchen. If you are a good chef, this should come easy to you. However, even people without much skill can manage to make a delicious meal with some guidance. Research something romantic yet simple to make and practice before the big day. Make sure it's not something that will not ruin her usual diet – you could even count the calories if necessary.
Seeing you cook will be endearing to her, and if the meal tastes good, it's just a nice bonus.
3.
Organize a Surprise Party with Friends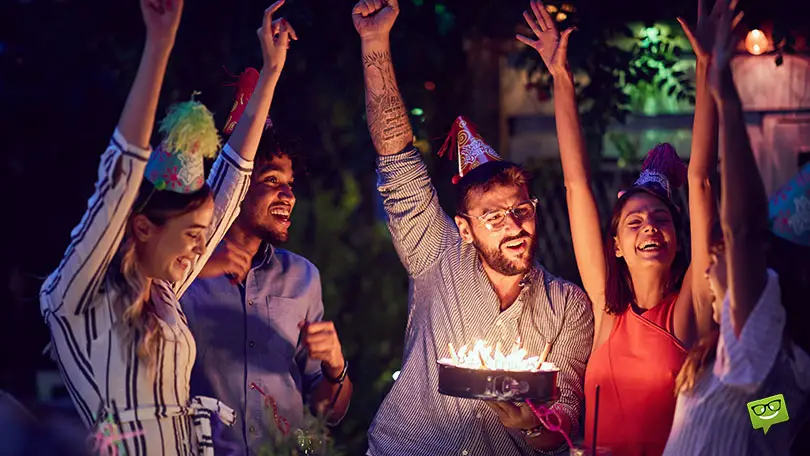 If she's close with her friends, it's a good idea to include them into your plans for the evening. Organize a surprise party for your girlfriend that includes her friends and family. You can have the party at a restaurant or at your home. You can surprise her by making her think that the evening will be for the two of you and then having everyone show up at least a half hour in advance. Get your birthday supplies, decorate well in advance, and don't be afraid to ask her loved ones for help. You should also make a point to inform everyone that it is a surprise party to prevent the surprise from being ruined.
4.
Go Shopping Together
Some girls really love the process of going shopping and getting something nice for themselves. Whether it's a new bag, pair of shoes, clothes, or a piece of jewelry, it can be a good idea to take her with you on her actual birthday. She can pick out whatever she wants instead of you guessing what she might like. It can also be a fun bonding moment. Think about where you are going to go in advance. If you go to a mall, you can also plan to stop for ice cream or a snack. Some stores even serve champagne to customers. Pick wisely to enhance the experience.
5.
Go on a Trip Out of Town With Her
Go on a private getaway for just the two of you to somewhere away from home. You'll really be able to romance her in a different town. Go somewhere new to both of you or a place that you have already experienced together. Explore the cool restaurants, bars, and landmarks in the area during the day and set up the romance at night with a room with a private Jacuzzi. You'll create amazing memories together and make her birthday really feel special.
6.
Spa – Wellness – Massage for two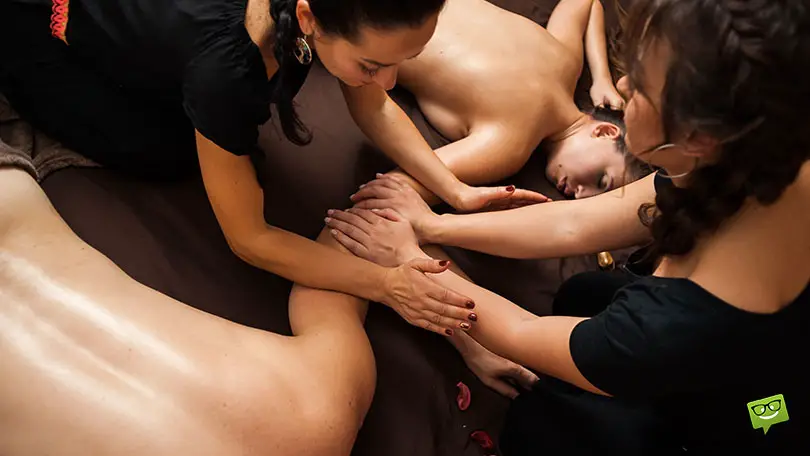 Your girlfriend should get a little pampering for her birthday. Take her to a nice resort for a luxurious spa day. She'll get the opportunity to get her hair and nails done to look her best for you. She can also get waxing, facials, and massages. Let her go with a couple of friends or consider going with her yourself. Haven't you always wondered what it was like to get a facial?
Also, you and your girlfriend can go in for a couple's massage together. The sweetest gift she'll get – after that birthday wish for her, of course
7.
Go to the Theater or a Stand-up Comedy Show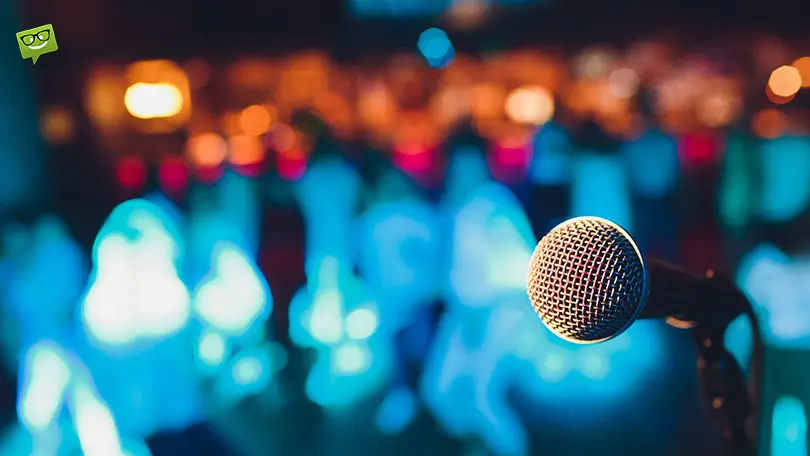 Some people really appreciate a good show. If your girlfriend likes to be entertained, take her out for a night of theater or comedy. Look up events taking place on her actual birthday and get some tickets. Of course, you want to research the performance to make a good choice. Look at reviews as well as content to pick something your girlfriend will like. If there's something you absolutely know she wants to see, that makes the selection process much easier. Plan the entire night, including transportation to and from the event and food/drinks. Consider inviting other people, too. If it's a surprise, ensure that they know that.
8.
Send Chocolate & Flowers to her Office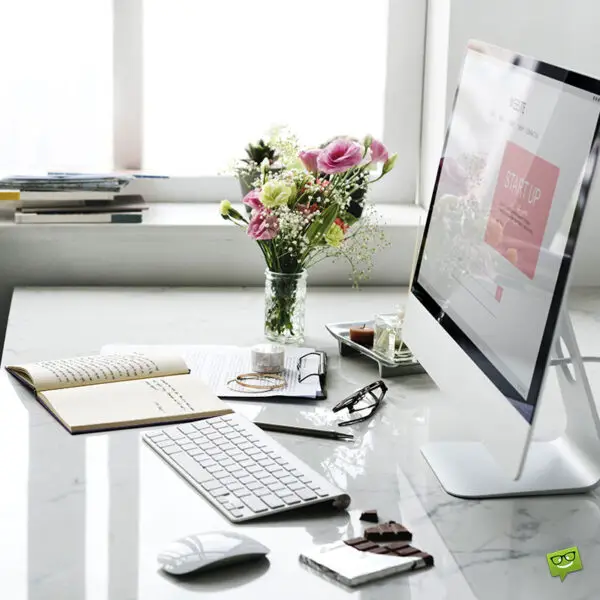 It's never nice when you have to work on your birthday. However, many places will not use that as a good reason to take off. If she has to work on her birthday, make it better with some flowers and candy. You'll embarrass her in front of all of the other girls at the office, but she'll secretly love it. Plus, who doesn't like chocolate? There are a number of places that provide packages for you , or you can customize your own. Don't forget to write a sweet note on the gift, but don't say anything you don't want her coworkers seeing!
9.
Extreme sports
If your girlfriend is the adventurous or outdoorsy type, get outside to do something exciting. Talk to your girlfriend in advance to discover what she might be interested in trying. Do something unique that she hasn't done before but wants to. Some options to consider include:
bungee jumping
parachuting
white water rafting
shooting large guns
driving 4 wheelers
axe throwing
swimming with sharks
mountain climbing
mountain biking
Get her heart pumping with one of these activities, and maybe the adrenaline will inspire her to get both of your heart's pumping later that night.
10.
Adopt a pet together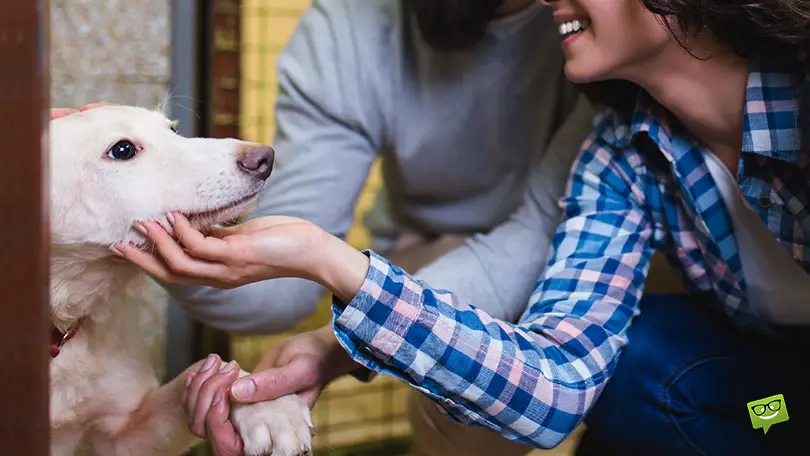 If you and your girlfriend have a well-established and stable relationship, it could be time to take things to the next level by getting a pet together. This is perfect for a girlfriend who has a natural affinity toward animals. Do not adopt the pet without her input. There is a connection between a pet and its owner that they need to discover on their own. Go to the adoption center together. Once you guys pick the pet together, head to the pet store to get all of the things your new family member will need. Then, it's time to give your dog or cat a nice name.
You may also like:
Celebrating with Her | 15 Christmas Gifts for my Girlfriend
What to Buy for a Friend on Her Birthday | 20 Affordable Birthday Gifts for a Female Friend