Wondering what name to give your adorable new kitten? Worry no more, for below is a list containing approximately 100 wonderful names you can give to your cute kitty.
The first 50 names are perfect for boy kitties whereas the second 50 are great for girl kitties. Also, a number of the names are unisex, which means they can be used perfectly for both genders. We hope this list helps you pick the perfect name for your boy or girl kitten.
50 names for Boy Kitties
1. Garfield: This is one of the coolest and most famous cat names in the United States. It is from the iconic comic strips Garfield.
2. Milo: Utterly cute!
3. Oreo: This might be the name of one of the most famous cookies in the world, but it would fit your sweet kitty perfectly.
4. Tiger: Powerful yet so cute.
5. Smokey: A very, very cute name for a grey kitten.
6. Adam: Name of the first man on this planet!
7. Prancer: Use this for your boy kitten if he loves to move about.
8. Oliver: Only a few names have the ability to sound as cool as this one!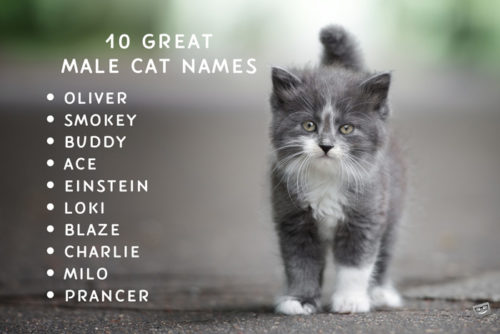 9. Buddy: If you consider your boy kitten a close pal, by all means give him this sweet name.
10. Mr Noodles: A dark grayish cat with green eyes from the animated comedy series What's New, Scooby-Doo?. Noodles is also the name of an alley cat in the comic strip Mutts.
11. Alfie: A very simple and cute option!
12. Whiskers: This is an absolutely fun name to give to an adorable cat – especially one who has very long whiskers.
13. Aaron: In Hebrew, this name, among others, means "lofty", "mountain of strength", and "exalted".
14. Ace: Undoubtedly a super cool name for a super cool cat.
15. Simba: This is a sweet and adorable name from the iconic Disney animation film "The Lion King".
16. Spookie: If you love spooky stuff and your cat looks a little bit spooky, this is a cool option.
17. Jasper: This one is believed to have originated from Persia. It means "bringer of treasure".
18. Mr Meowgi: If you are looking for something funny to name your boy kitty, you can't go wrong with this one.
19. Oscar: Super cool.
20. Apollo: The name of the Greek God of Light and the name of the first mission that landed on moon.
21. Patch: If your kitty pet has patches of colors all over him, this would make one heck of a fun name.
22. Einstein: Give him the brilliance of the legendary Albert Einstein with this name.
23. Ash: Great for your pet kitty if he has grayish fur.
24. Tommy: Cool and pretty funny at the same time.
25. Zeus: The king of gods in Greek mythology. This name will certainly separate him from all the other cats in the neighborhood.
26. Shadow: You can give him this name if he has dark or darkish fur all over his body or loves to follow you wherever you go.
27. Midnight: Use this cat name if your kitty has very black fur.
28. Loki: Nothing short of powerful for a male cat, considering Loki is a mighty god from Norse mythology.
29. Goblin: If your boy kitten is often up to no good, then this name might just suit him perfectly.
30. Snowball: An absolutely sweet name for a white cat.
31. Thor: Give this to a vivacious and strong male kitten.
32. Coco: This is more than a perfect name for a chocolate-colored cat.
33. Bear: A fun and powerful name to give to your male kitty.
34. Gus: It is the contraction of such names as Augustine, August, and Angus. In Swedish, it means "Royal staff".
35. Blackie: A cool and perfect name for a black cat.
36. Kitty: So adorable!
37. Charlie: Surely one of the coolest names on this list.
38. Chubs: A great one for a chubby kitten.
39. Sammy: If this doesn't sound good, we don't know what does.
40. Lucky: If he brings you good fortune, this cool one would make an excellent name for him.
41. Jack: While this name is often given to rabbits and dogs, it also works brilliantly with cats.
42. Merlin: This is the name of the young wizard from the famous British medieval fantasy-adventure TV series Merlin.
43. Gavin: Derived from Gawain, which is a popular medieval name.
44. Cuddles: If he loves to cuddle, this name would suit him perfectly.
45. Hershey: He might not be the famous chocolate manufacturer Hershey's, but give him this name if he is the chocolate of your world.
46. Nugget: A golden name!
47. Fluffy: A pet cat from the American sitcom The Brady Bunch.
48. Blaze: This would make a good name for a feisty or tough kitty.
49. Hercules: A tough and strong name for a tough and strong boy kitten!
50. Meowington: No list of cool cat names can be complete without this one!
50 names for Girl Kitties
1. Nala: Super fun!
2. Luna: Such a simple and fun option.
3. Daisy: So sweet!
4. Rosie: Undoubtedly a cute and sweet choice for your girl kitten.
5. Misty: Adorably charming.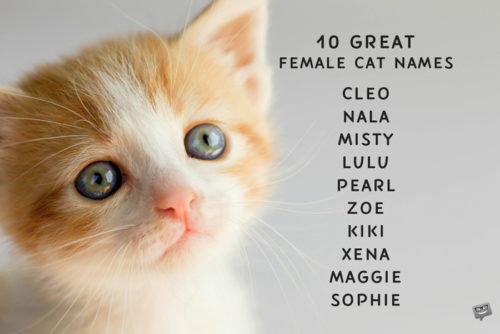 6. Cleo: This name, which means "glory", is the short form of Cleopatra.
7. Bell: Very cute!
8. Abby: In Hebrew, this means "father's joy".
9. Beauty: No matter which angle you look at this name from, it certainly is a very beautiful option!
10. Buttercup: Give this to your darling kitty.
11. Pearl: A very beautiful option for a white kitty.
12. Cupcake: Only a few names in the world sound as delicious as this one.
13. Sugar: This is a great name for your sweet and adorable kitty.
14. Ivory: Another fantastic name for a white kitty.
15. Princess: A beautiful name to be given to your sweet, little princess who you treasure so much.
16. Twinkle: Cool and absolutely adorable.
17. Ebony: Perfect for a completely black and beautiful cat.
18. Ms Demeanor: If you want something popular and very funny for her, this is such a cool option.
19. Bella: Adorable and sweet sounding.
20. Molly: Lovely!
21. Lulu: If you want a fancy-sounding name for your girl kitty, this is a gorgeous one.
22. Angel: If she's an angel to you, she deserves this name.
23. Lily: Simple, beautiful and sweet.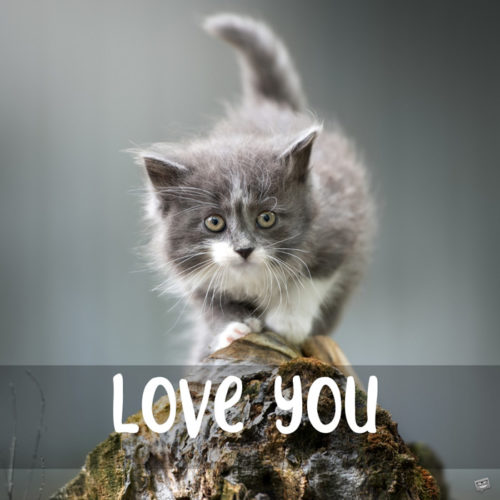 24. Happy: Give her this name if she's a source of joy in your life.
25. Sophie: This Greek name, which is a variant of Sophia, means "wise" or "wisdom".
26. Maggie: A sweet name for a sweet kitten.
27. Honey: Remarkably sweet!
28. Babooshka: This beautiful name is Russian for grandmother.
29. Duchess: This would make her feel like royalty.
30. Queenie: Means "Ruler" or "Royal Lady".
31. Lola: Simple and truly sweet.
32. Glitter: A remarkably lovely option.
33. Zoe: Beautifully simple.
34. Sasha: This is so beautiful the Obamas gave it to their second daughter!
35. Gracie: Adorable!
36. Xena: This warrior princess name would be perfect for a tough girl kitten.
37. Hera: This is the name of a very powerful Greek goddess. It would work perfectly for a tough and adorable female kitten.
38. Diva: Truly outstanding!
39. Callie: Means "beautiful" in Greek.
40. Blossom: Such a lovely name.
41. Medusa: A bada** name for a female kitten with an attitude (or rather cat-titude)!
42. Missy: Simple and lovely.
43. Kiki: This is definitely one of the sweetest names on this list.
44. Sweetie: If she's very dear to your heart, this name would fit her perfectly.
45. Lady: Great name for a very gentle cat.
46. Cherry: The name drips with sweetness.
47. Autumn: If her fur resembles autumn leaves, this would match her perfectly.
48. Bella: Very pleasing to the ears.
49. Cupcake: A very delicious choice.
50. Lila: Cute!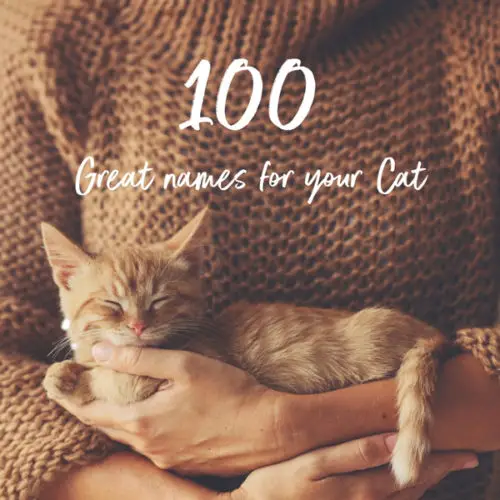 You may also like:
Purry Happy Birthday! | Cute Wishes for a Cat
Famous Quotes about Cats and the People Who Love them