Wake up and Seize the Day! | Positive Good Morning Quotes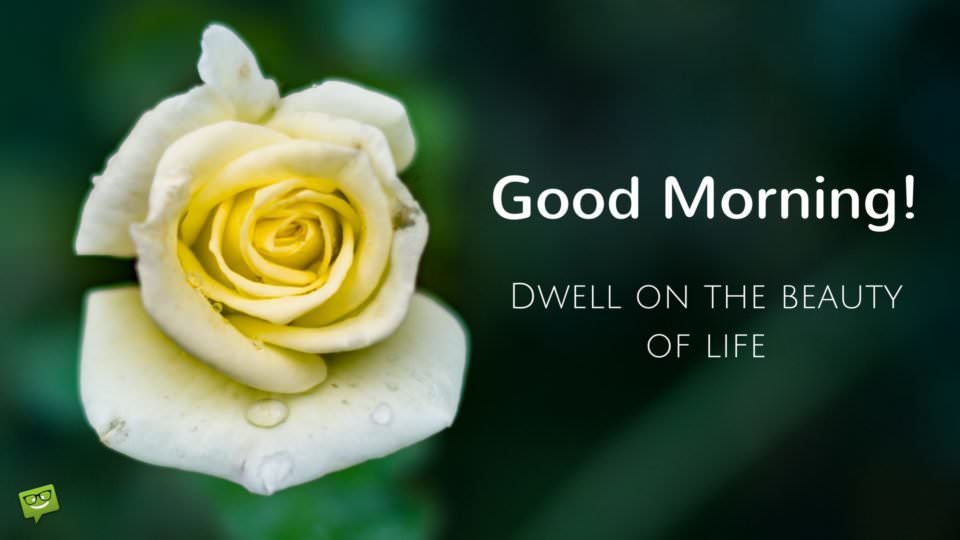 Sure, there are days when we get on the wrong side of the bed and we can't help complaining. However, let's admit it: worrying and being negative is just like betting against yourself. Nothing can help us more in the morning than a string of positive thoughts that will give birth to pleasant moments.
There might also be those who'll say that trying to be positive in the morning is unrealistic. We couldn't disagree more: looking at things from an optimist's perspective doesn't mean keeping your distance from your problems or even denying what's currently happening. On the contrary, wishing -or receiving a wish of- Good Morning in a positive way is a friendly pat on the back that gives you the courage to face the facts without losing your temper or optimism. Our collection of positive Good Morning Images doesn't lie: a good start can bring great endings.
---
---
---
---
---
---
---
---
---
---
---
More Great Good Morning Images:
15 Optimistic Good Morning Cards
18 Good Morning Cards to Brighten your Timeline
Sweet and Romantic Good Morning Messages
---
---
---
---
---
---
---
---
---
---
---
---
---
---
---
---
---
---
---
---
---
---
---
---
---
---
---
You may also like:
A New Day Starts! – Good Morning Pics
Amazing Good Morning Images and Quotes to Inspire a Perfect Day
Time to Start the Day: 45 Good Morning Images
60 Beautiful Good Morning Images With Flowers
UNIQUE GIFT IDEAS
If you're looking for great presents for all budgets, we have done the work for you.
Click here for the
best birthday gifts
for friends and loved ones.
If you liked what you read, please share it. It really helps us a lot.