Those Yuletide holidays are once again round the corner and loved ones are about to receive some heartwarming wishes. Family and lovers aside, your friends are also about to hear from you, but it's those you consider best friends that will probably come first. If you're about to write a Christmas card or share a message, here's a collection of Christmas wishes for your best friend that will help you honor that friendship.
Whether they live close to you or when a distance separates you, these messages for special friends will bridge any gap and spread the message of love that Christmas is all about.
Merry Christmas to my Best Friend
My dearest friend, I wish you oceans of love, laughter and peace this holy season. You shall forever be treasured in my heart. Have a Merry Christmas and a fantastic New Year.
For being such an outstanding friend, you deserve outstanding happiness this Christmas. It's my prayer that the spirit of this magical season will put into your life all the happiness ever created by God.
Wishing a Merry Christmas to a wonderful friend whose presence in my life never falls short of completing my world. Buddy, thanks for always making my life a happy one. Merry Christmas and a Happy New Year!
I want to use this Christmas as an opportunity to say "thank you" for being a good friend to me. Wishing you love and true happiness this Christmas. Enjoy the holiday season to the max!
May this holiday bring into your life the greatest of all blessings – true happiness. Merry Christmas!
May the priceless gift of happiness that you bring into my life be with you, not only this Christmas but on all the days of your life. Have a wonderful Christmas and an outstanding New Year!
Thank you for always being an angel in my life. I pray that this Christmas season will bring you all the warmth and happiness needed to transform your world into paradise.
Wishing a very joyful Christmas to one of the most amazing people in my life. I hope all the days of your existence will be accompanied by God's amazing love and blessings.
May nothing but the purest form of happiness overwhelm your life this yuletide season. Have a Merry Christmas and a marvelous New Year!
My dearest friend, it is my hope that the magic and beauty of Christmas will fill your soul with immense serenity, love and happiness.
Did you know that the most joyful part of this Christmas for me is the fact that I get to celebrate it with a wonderful friend like you? Wishing you Merry Christmas and very blissful New Year!
35 Merry Christmas Wishes for a Special Friend
Happiest of Christmas wishes to such a dear friend! I am truly blessed to have you in my life.
Here's to another Christmas filled with lots of laughter and making wonderful memories. It truly is the most wonderful time of the year. Merry Christmas, my friend!
Merry Christmas to our friends who feel like family! We cannot imagine spending this holiday any other way than with you.
With snow on the ground and a chill in the air, I am glad to know you are always there. Merry Christmas to the best friend I have ever known!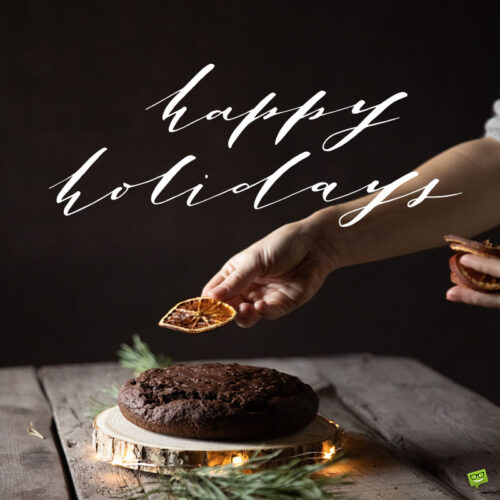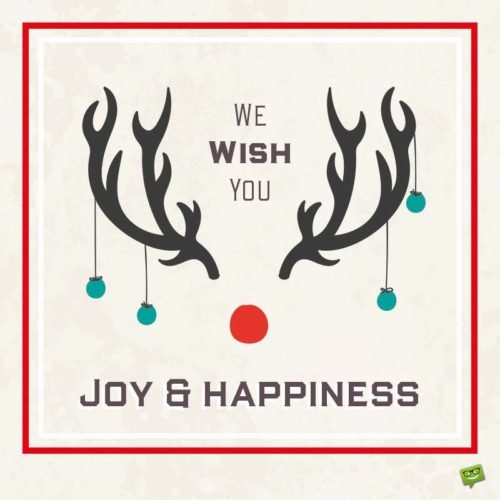 After all of our shenanigans, let's hope we've somehow still made Santa's nice list this year. Merry Christmas, my special friend! Here's to more excitement next year!
It's the most blessed time of the year! As we celebrate God becoming man and sharing His love with the entire world, let us never forget His generous grace in our daily lives. Merry Christmas, dear friends!
Christmas is my favorite season of the year. It is during this time that I am easily reminded of all the blessings in my life, especially you. You bring me such comfort and joy. Merry Christmas, my friend! Thank you for being you.
The world was given the best possible gift on the first night of Christmas. I praise the Lord every day for becoming man to join in our sufferings and add to our joys. May we continue to exalt His name on high for such a blessing.
The vibrations of your heart put the Christmas in the day. Thanks for being you.
May you, your family and friends have a truly golden, blessed Holiday filled with Christmas presents and happy memories. Merry Christmas from your favorite friend.
To my friend: may all the blessings and gifts of heaven reach you on this special day of the year.
Dear friend, I know this day can be tough, but remember its supposed to be happy and joyful. I pray you will grow some patience while Santa Clause does his thing- have the best Christmas ever.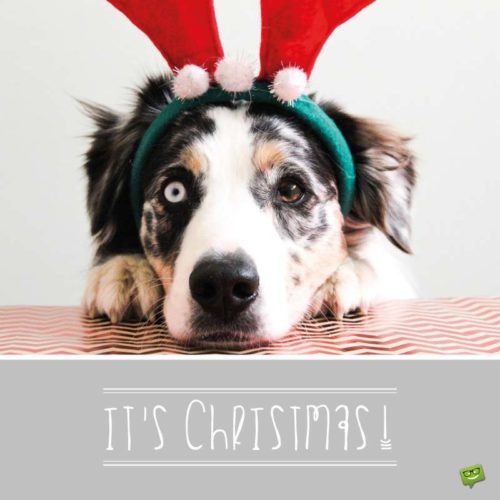 Wishing you many gifts under the Christmas tree, a plate full of pie, and a heart full of peace on earth. Have a heartwarming holiday, friend. I'm so glad that I can call you that.
To my friend: At this time of the year, I am thankful for nothing more than our friendship. May this Christmas fill your life with joy and gratitude.
May this day be merry and your heart jolly, dear friend. May Christmas find you in good health and high spirits.
May the day that celebrates the birth of Jesus Christ be sweet, magical, and hopeful for you and your family on this day and the rest of the year.
Presents under the tree, chestnuts roasting on the fire, carols singing- it's the feeling I wish for you all year long. You deserve all the wonderful things this Christmas season has to give.
The magic of Christmas is not in the gifts or even the giving- but its in the love and laughter shared with those we hold dear. I'm so glad our friendship is wrapped in these things.
Dear friend, may the last days of this year fill your heart with cheer and the new days to come be even better than these.
Hoping this day will be a real memory to keep in mind forever, friend. Sorry I can't be spending time with you the way I'd love to this Christmas.
Sending you a million snowflakes, hugs, and kisses on this day. Hope you celebrate Christmas like you know best! 😉
Some say that Christmas is a time for families to be united. Others say that friends are the family you choose- in that case, I'm so glad our family is together on this day, friend.
When we're together it might as well be Christmas every day- that's how awesome our friendship is, right?! Merry Christmas, pal.
On this Christmas, may your heart and your home be filled with all the love and joy this day brings. You deserve it. Happy holidays from me, your well-wishing friend.
I'm honored to have you as my friend- you're the kind of person that has Christmas in your heart all year long. I couldn't admire you anymore.
Wishing you all the best wishes, cheer, and seasons' greetings one can handle this year. Merry Christmas, X-Mas, and all the in-between, my friend.
Dear friend, this season I wish you will open not just great presents but you will open your heart to all the great things coming your way.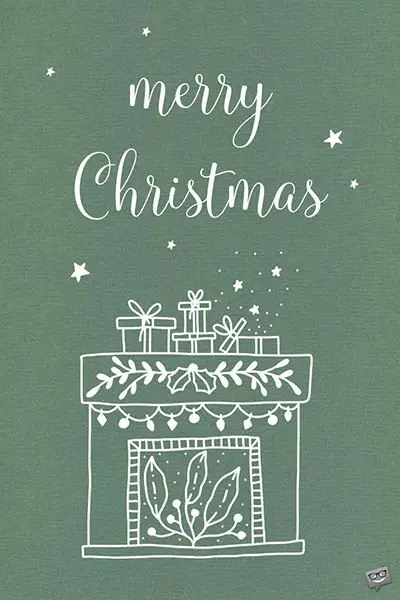 As they say, Christmas brings joy, love and peace, it softens the world and makes everything merrier- but you make it this way each and every day. So here's wishing you the Merriest , most Beautiful Christmas yet. You deserve it.
It's the most wonderful time of the year- but only because you are my best irreplaceable friend. Season's greetings!
Every night and every day I pray for your success and happiness- because you are my friend. May this day be the best of them all and may the spirit of Christmas bring you all that.
This season is less about what is under the tree and more about what people mean to each other- and you mean so much to me. Merry Christmas, friend. May what we have last a lifetime.
They say Christmas is not a time but a feeling- I'm so glad that our friendship has laughter, joy, and best wishes all year long. Merry Christmas and Happy New Year, BFF.
Dear friend, from Christmas Eve to the New Year, I hope you give yourself the best gifts of all- respect, love, hope, forgiveness, and joy. And I hope our friendship already has those things.
Hey friend, wishing you only success and happiness today and in the New Year. My warmest Season's greetings.
May all the stars in the sky shine on you and your family today, and may all the angels of the season visit your home with prosperity, success, and hope.
Merry Christmas Best Friend Images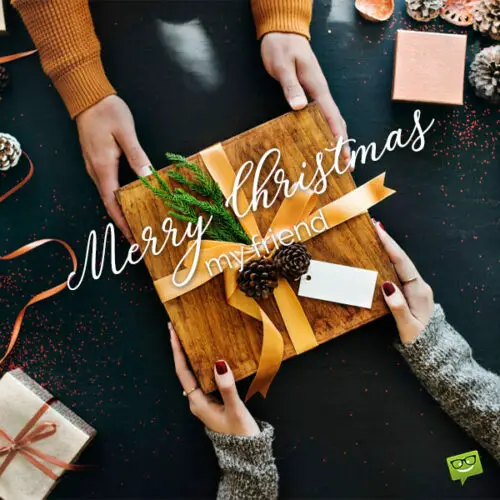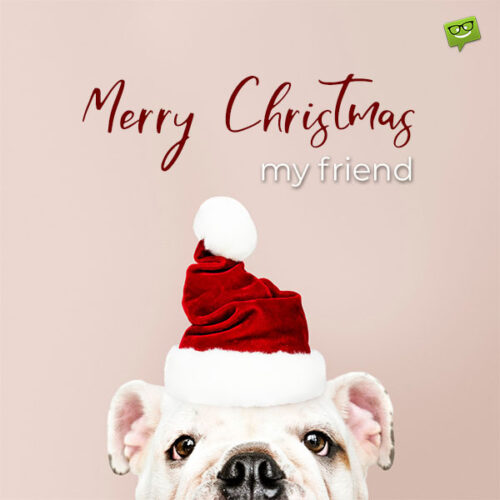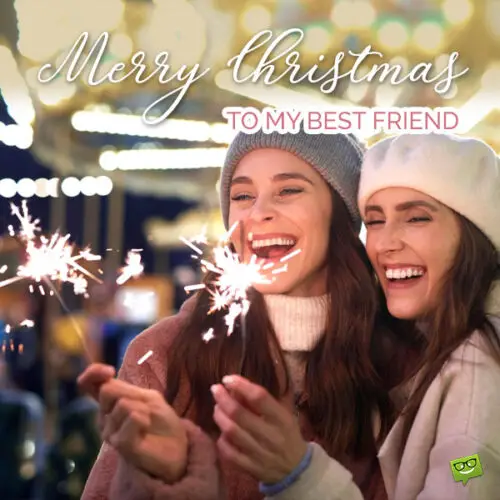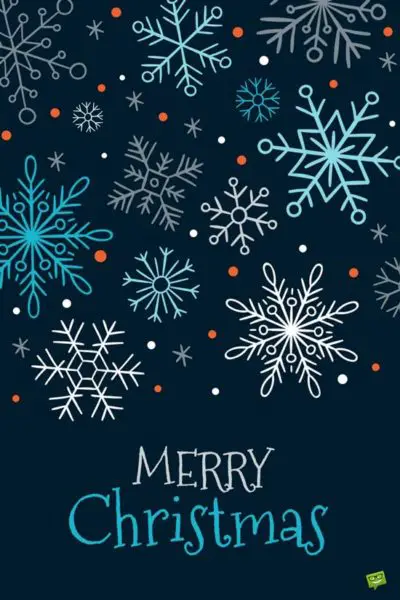 Like it? Pin it!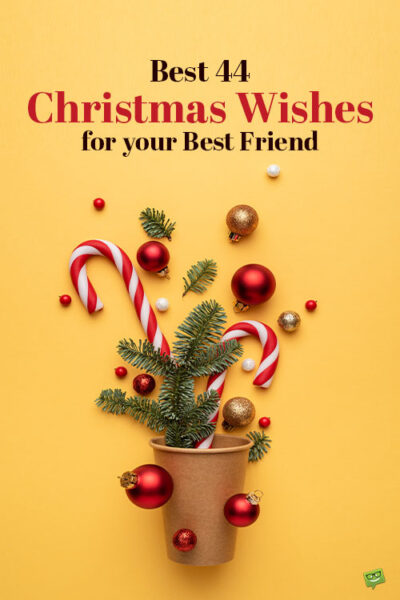 You may also like:
The 250 Warmest Merry Christmas Wishes and Cute Cards with Season's Greetings
Experiencing His Grace | 54 Religious Christmas Wishes & Quotes
49 Truly Inspirational Christmas Messages for That Time of the Year