He's your hero, your official childhood advisor, someone who has always cared for you and supported you. When you'd like to send a Holiday message to your father, these Merry Christmas wishes for dad will help you express what you feel for him.
Your dad will feel appreciated to receive any of these messages, so wish him a Merry Christmas in the best possible way.
Merry Christmas Dad! 15 Christmas Greetings for your Father

Christ was born on this day to bring us hope. Hope being what we need most in our lives.  Dad, may that special hope be with you today and throughout the New Year. Happy holidays.
This year, do not be a Scrooge. Enjoy Christmas to the fullest, leaving no tradition unattended to.  It is going to be a year to never forget.  Fasten your seatbelt and enjoy the ride. Merry Christmas, Dad!
My sweet Father, I hope you enjoy every moment of this magical Christmas season to the max! I love you so much. Have an awesome Christmas!
The three Kings of Orient traveled afar. Across moors and mountains, they followed the star and came to where Jesus lay.  There, they delivered the magnificent King three glorious gifts: gold, frankincense and myrrh. As we celebrate this holiday, let us remember to celebrate Christ the King as well.  Merry Christmas.
May this Christmas be the time all your wishes come true. Happy holidays, my beloved Dad!
On this Christmas, Dad, I want to wish you a lifetime of good health and happiness. Have a truly delightful Christmas and a prosperous New Year.
Christmas is about family. Thank you for all that you've done and are still doing for us, Dad!
Merry Christmas! I'm so glad that I can spend this beautiful Christmas with a wonderful father like you. You have brought my heart more happiness than it can ever contain.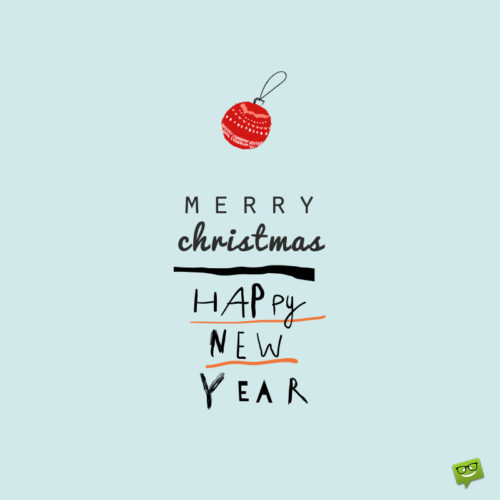 Having you as my dad is one of the best Christmas gifts I could have ever asked for. Merry Christmas, dad!
You're the one who raised us on Christmas Days full of wonders. You're still the one who makes this Season magical. Love you, dad!
Since I realized you were our childhood Santa, I've always thought you are much cooler than him. Merry Christmas to a truly cool dad.
Merry Christmas to a dad who raised us to love positivity and freedom. Have a wonderful Christmas holiday!
Every Christmas I remember what you've always told us: Life is a journey. I hope you're enjoying the ride, too, Dad!
Merry Christmas and Happy Holiday, Dad! I hope you know how much I appreciate having you in my life.
During this heart-warming holiday, I hope my love for you keeps you warm. Best wishes for a Merry Christmas, dad.
If you like it, pin it!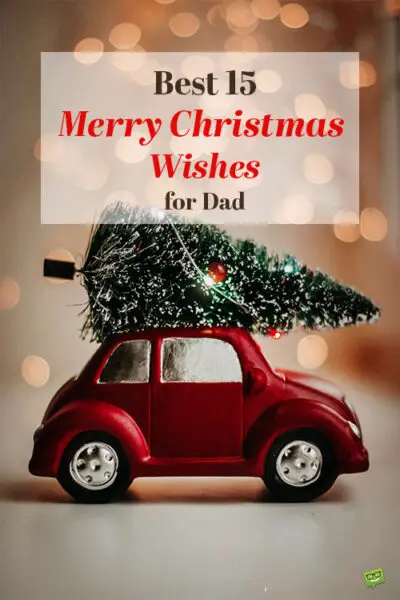 You may also like:
Experiencing His Grace | 54 Religious Christmas Wishes & Quotes
49 Truly Inspirational Christmas Messages for That Time of the Year