Sometimes she lives in the same area, some others she's far away, but do you ever spend Christmas without thinking about your sister? When you need to wish Merry Christmas Sister, these wishes are the best you can share with here.
She can be your little sister or your older sister, the one who has always stood for you and protected you. Either way, she will be delighted to receive a heartwarming message from you this Holiday!
Merry Christmas Sister! Christmas Messages for Her
To my sister, who is not only a sibling but also my very best friend. Here's wishing you a Christmas day with no work, sleeping in, and overloading on coffee and Netflix. Merry Christmas, sis!
Sister, never was there a better gift brought than you. I have no need to ask Santa for anything more. Merry Christmas, dear one!
Wishing you a very Merry Christmas, my lovely sister! I hope you have a wonderful day surrounded by those you love.
Merry Christmas, Happy Hanukah, Happy Kwanzaa, and more to the best sister around! I love you!
I hope your Christmas is as special as you are, Sister! Merry Christmas!
I'm so glad we're able to celebrate Christmas together even though we're far apart. Sending you all my love and happiness this holiday season.
It's that joyous time of year again – time to drink eggnog, stay up telling secrets, and await the arrival of Santa. There's no one I would rather spend it with than you, dear sister. Merry Christmas!
Bake a cake, build a ginger bread house, boil some hot cocoa, sit around in a circle while grandma tells us a Christmas story. It's Christmas once again, sister! Happy holidays!
May the peace of the Lord and the wisdom of the Spirit be with you during this holy season. All of our love from us to you. Merry Christmas, sister!
May your Christmas be merry and bright, Sister! I hope you have a wonderful time surrounded by loved ones.
Wishing you a joyous Christmas, Sister! I hope you get everything on your wish list and that your holiday is filled with happiness.
1, 2, 3, 4, 5… let's all shout, "He is alive!" Let us join together in worship of the one True King. Merry Christmas to the sister I hope to share this tradition with for years to come!
The Savior of the world was gifted to us on this exceptionally great day. Remember Him as you celebrate this festive season. Merry Christmas, sweet partner in crime!
It was the star that led the three wise kings and the shepherds to Christ. I pray that star leads happiness straight into your heart this holiday season. Merry Christmas.
My dearest sister, may the Heavens shower upon your life the most precious blessings this Christmas. Thank you for being a truly wonderful sister to me. I hope Christmas brings you a handful of heavenly moments.
May your holiday season be merry and festive, Sister! I hope you get to spend time with those you love most and that the season brings you contentment and joy.
Wishing you good health, prosperity, beauty and happiness this Christmas and throughout the New Year.
Sending lots of love your way this Christmas, Sister! I hope you have a fabulous day full of celebration and cheer.
Dear sister, permit me to wish you a Christmas that is as beautiful and wonderful as you. May God richly bless you all the days of your phenomenal life.
Wishing you all the happiness in the world this Christmas, Sister! I hope you get to enjoy every moment of the holiday season and that it's as wonderful as you hoped it would be.
Merry Christmas to my amazing sister! I hope your day is as wonderful as you are and that all of your dreams come true this holiday season.
Love you lots, Sister! Have a fantastic Christmas full of good times, family traditions, and lots of love!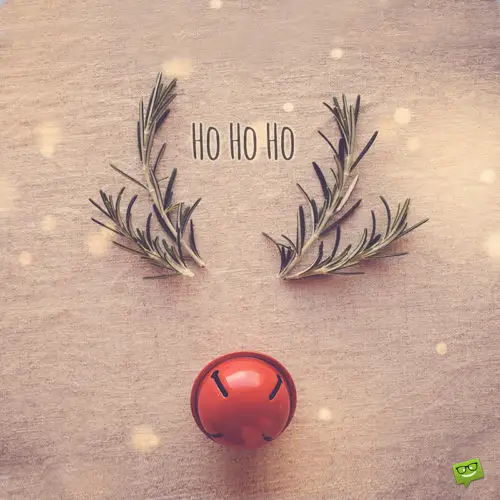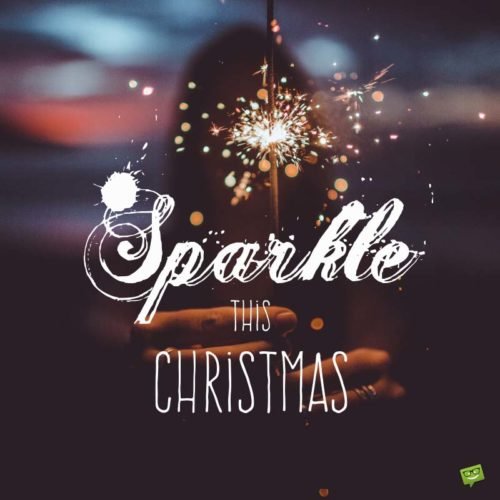 If you like it, pin it!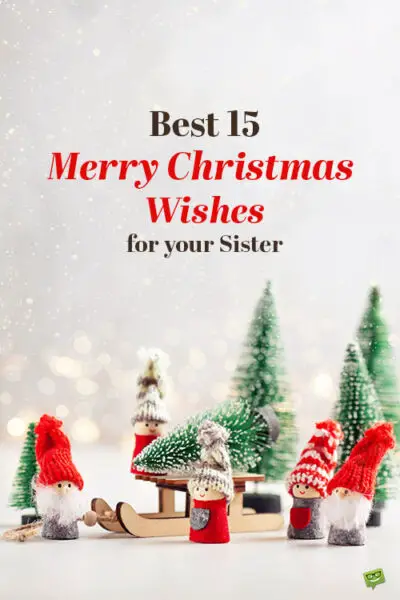 You may also like:
62 Funny Christmas Quotes Before or After FaLaLaLaLa
80+ Funny Merry Christmas Memes that Jingle All the Way
The 250 Warmest Merry Christmas Wishes and Cute Cards with Season's Greetings