Some of us may send out a hundred Christmas cards during the holiday season, but we know the one reserved for our husband has to be extra special.
Below you will find some sweet Christmas wishes for the love of your life that will make his Xmas an even more-joyous occasion.
---
Christmas Wishes for Him
Hugs, kisses and a special shout-out to my hubby this holiday season. Christmas Night shall be more pleasurable for you than even Christmas Day!
Thank you for giving me an additional reason to rejoice on this special day. With you in my life, I feel I am truly gifted. Merry Christmas.
May Santa swing by this Christmas and swoop our children away for the weekend! Happy holidays, dear.
Wishing a phenomenal Christmas celebration to the most phenomenal husband in the history of the world. Babe, I consider your love the greatest gift ever!
Your love is still the greatest gift I ever received, and it keeps getting stronger with each passing year.
May a mistletoe hover overhead wherever we cross paths during this blessed Yuletide.
May we have a Christmas season so loving that next year we'll be welcoming our present three months early!
Thank you for not only being Santa to our children but my Christmas hero as well. A family is not complete without a loving father and devoted husband, and you, my beloved hubby, fulfills both of these roles masterfully.
This is the first Christmas we are spending together as husband and wife, and I want you to know that I have dedicated every second of it to making your wildest wishes come true!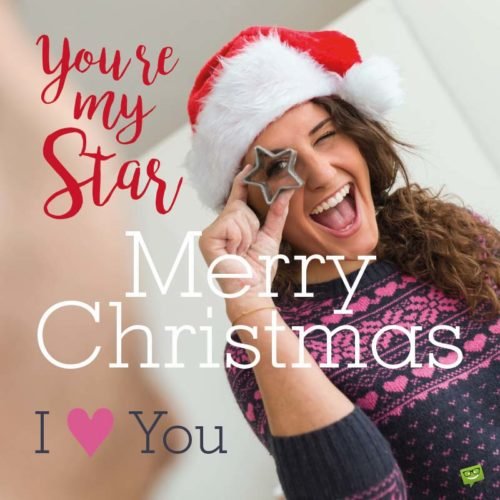 Perhaps our children don't fully understand what you mean to making this time of year successful, but I am fully cognizant that there could never truly be a Christmas without you.
May the remarkable beauty of this Christmas celebration overwhelm you to the core.
This year has been rough, but it was leading to the season where we are reminded that every beautifully-decorated tree was once a vulnerable sapling. May this Christmas season remind you of all the joyous qualities that have made us so compatible.
May you enjoy your holiday time with your buddies at the bar, and may you relish Christmas Day even more at home with your loving family.
The lights that cover our home are nothing compared to how my heart is illuminated when you walk through the door. I am overjoyed to be spending another Christmas with you, dear.
The star on top of our Christmas tree symbolizes you, the luminary of our family. Have a wonderful holiday, dear.
You have been a naughty boy, and this Christmas I'm going to spank you accordingly.
You are sweeter than a candy cane, and the only thing I'm looking forward to licking this Christmas is you!
When you were a child, it took Santa to make your Christmases special, but now you have something a thousand times sexier – me. Happy holidays, love!
Whatever you need this Christmas, I am there to fulfill your every need.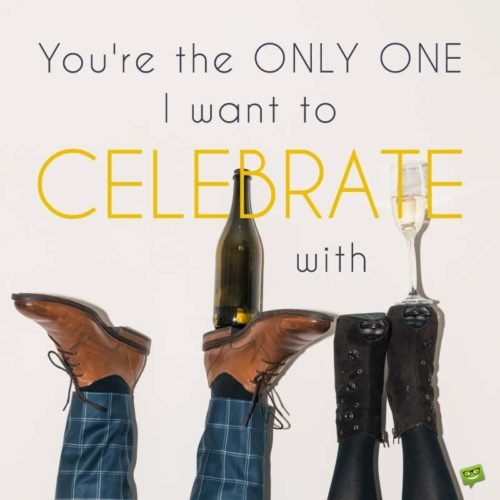 Just as Mrs. Claus always holds down Santa for the yuletide, know that this is my time of year to show the world how much I love you!
I loved you when you were skinny like an elf, and I still love you now that your stomach is bulging over your belt like Santa Claus!
The highlight of this festive season is when you carve the Christmas turkey to the cheers of the children – as well as myself. I thank God for having the opportunity to once again spend this very special time of year with the love of my life.
Material gifts fade away, but the love that we share will last forever. Christmas will always be my favorite holiday of the year so long as I'm able to chase the winter chills away in your arms.
There's nothing I wouldn't do to make this Christmas a memorable one for you because you make me the happiest wife on earth. Happy Christmas, my beloved husband.
The things that make Christmas special – family, gifts, good food, cheer and sincere love – are all at home anxiously waiting for your arrival.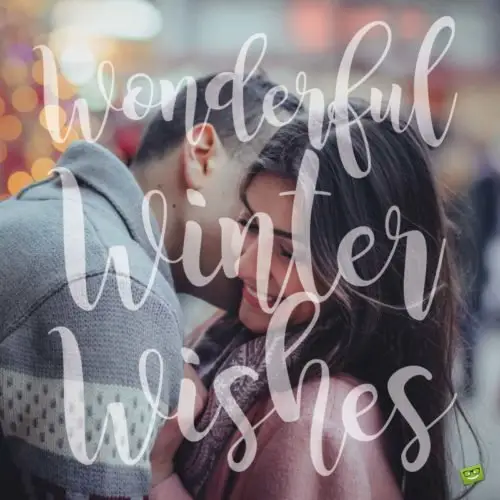 It's a priceless gift to once again to receive the blessing of spending this Christmas with you, my beloved friend and husband!
Christmas is not all about gifts, nor is marriage based on material gain, yet I still want to express my admiration for your always ensuring our Christmases are joyous in both good times and bad.
Our Christmas tradition of true love and admiration is a genuine experience that I am confident will survive in our generations even long after we are gone.
If you feel someone nippin' at your nose this Christmas Day, best believe it's not Jack Frost!
Bells will joyfully jingle in commemoration of our successful union during this beautiful Christmas Day!
If I were to write a sincere noel, every line would have to possess some type of reference to you.
Jesus Himself would be proud of the way you have stayed devoted to this family. Have a merry Christmas, my dear love.
Christmas may only last for 12 days, but the gifts I have for you will remain from now 'til forevermore.
This year, we've had our ups and downs, and there's going to plenty more of that in our bedroom during this festive season. Happy Xmas, darling!
I am going to ensure that your well-deserved Christmas break is the most restful you have ever experienced.
I wanted to email you a sample of what's waiting for you this Christmas Day, but let me guarantee you it is very NSFW!
Myself, your children and your in-laws would all like to extend to you our warmest welcomes during this yuletide season.
May God bless you with a stellar unforgettable Christmas. I will never stop loving and needing you, my dear.
Even if the Pope came to our house this very minute, I would still rather spend this day gawking at the marvel which is you. Happy Xmas!
On this Christmas season, may you experience nothing short of peace, happiness and love. Merry Christmas!
Happy Holidays, sweetheart! May you be lead into places of blessings just as the star led the Wise Men to the birthplace of our Savior.
May you find infinite joy in every step in your life's journey beginning from this wonderful Yuletide season. Happy Xmas!
May this season bring you sweet memories that will remain with you throughout your life. Merry Christmas.
It is my wish that the peace of the Lord will reign in your heart now and forever. Merry Xmas!
May the spirit of Christmas ignite within you happiness and strength beyond the imagination in order for you to overcome every obstacle in your life. Merry Christmas.
May your life be saturated with the spirit of love, health and strength that will last you until the end of time. Happy Xmas!
As you celebrate the birth of Christ, it is my wish that every melody of the season will remind you of the infinite love God has for you. Merry Christmas.
---
You may also like:
Blissful Words | The Best Merry Christmas Quotes of All Time
May Your Christmas Days Be Merry! | Holiday Card Sayings
The 250 Warmest Merry Christmas Wishes and Cute Cards with Season's Greetings