We've all heard about May Day and some of us may live in countries where this day is a public holiday.
But do we really know what May Day is and why it's celebrated? This article will help us learn some things about this important historic day.
Table of Contents
What Is May Day?
May Day, in one of its many incarnations, is amongst the most-pervasive holidays in the world. In other words, International Workers' Day, Labor Day and related holidays that are also celebrated on 1 May are at least partially derived from the observance of May Day.
May Day History
This holiday can trace its roots as far back as two millennia. Originally, it was observed in Europe as a celebration of the advent of the Summer, with the first day of May being recognized as the commencement of this season in days past. However, the official start of Summer was eventually moved to the month of June, with the beginning of May rather becoming associated with the arrival of Spring. And it is still observed as such in some parts of the continent, such as England.
Other parts of the world outside of Europe have also come to observe holidays on 1 May. However, these observances are not directly related to Spring. Rather they are labor-related holidays, where workers ideologically use these occasions to call for better conditions at the workplace. Owing to this, instead of being referred to as "May Day", 1st May in these areas is rather called "International Workers' Day", "Labor Day" or something to that effect. And these holidays are recognized in places as widespread as the United States, Australia and India. Furthermore, in some localities, both in and out of Europe, 1st May is referred to as both May Day and Labor Day.
Source: Wikipedia
May Day, Chicago 1886
The reason why the 1st day of the month of May eventually became associated with the labor movement is based on an event that occurred on May 4th, 1886 commonly referred to as the Haymarket Affair. That date marked a bloody era in the history of Chicago in particular where mass worker protests for an eight-hour workday degenerated into riots where a number of people were killed or seriously injured. This incident caught the attention of labor organizations worldwide who used it as a rallying point to also demand fairer conditions in their home countries. And eventually the 1st day of May has come to be the date in which remembrance of the Haymarket Affair is observed as well as the ideologies it was based upon.
May Day Traditions and Customs in England
If a person wants to get a better idea of how this holiday was practiced back in Medieval Europe, the best place to look would perhaps be the United Kingdom.
For instance, in some parts of England, May Day features colorful pageantry such as Morris dancing and the crowning of a May Queen. Scotland has been observing May Day continuously for centuries. And in Wales, it is referred to as Calan Mai, which roughly translates to "first day of May". Overall, just as in the days of old, many European countries still use 1 May to recognize the arrival of Spring.
Famous Quotes about May Day
 In commemoration of May Day, we would like to share with you some of the most notable quotes about this very important public holiday. We hope you enjoy them.
Today, in the May Day, find a worker and shake his hand with gratitude! Without workers, no civilization could be built. Mehmet Murat ildan
If suddenly the whole workers of the whole world disappear then the whole world will stop! Let us all realize this and let us celebrate the workers – these great people who make our world move. Mehmet Murat ildan
Labor was the first price, the original purchase-money that was paid for all things. It was not by gold or silver, but by labor, that all wealth of the world was originally purchased.  Adam Smith
Work isn't to make money; you work to justify life. Marc Chagall
All labor that uplifts humanity has dignity and importance and should be undertaken with painstaking excellence. Martin Luther King Jr.
Labor Day is a glorious holiday because your child will be going back to school the next. It would have been called Independence Day, but that name was already taken. Bill Dodds
He who labors diligently need never despair; for all things are accomplished by diligence and labor. Menander
Sometimes it's important to work for that pot of gold. But other times it's essential to take time off and make sure that your most important decision in the day simply consists of choosing which color to slide down on the rainbow. Douglas Pagels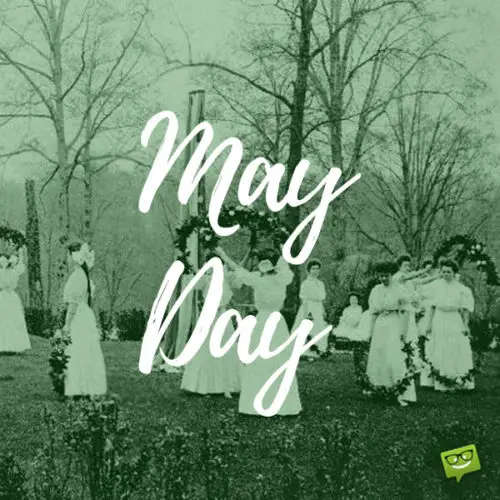 Labor is the only prayer that Nature answers. Robert Green Ingersoll
By working faithfully eight hours a day, you may eventually get to be a boss and work twelve hours a day. Robert Frost
It is only through labor and painful effort, by grim energy and resolute courage that we move on to better things. Theodore Roosevelt
A mind always employed is always happy. This is the true secret, the grand recipe, for felicity. Thomas Jefferson
Work is an extension of personality. It is achievement. It is one of the ways in which a person defines himself, measures his worth, and his humanity. Peter F. Drucker
As we celebrate Labor Day, we honor the men and women who fought tirelessly for workers' rights, which are so critical to our strong and successful labor force. Elizabeth Esty
For working people and union members, Labor Day stands for something special and profound. It's a day to honor the deep commitment each of us has to serve the children we teach, the families we heal, and the communities we love. Randi Weingarten
The end of labor is to gain leisure. Aristotle
Labor to keep alive in your breast that little spark of celestial fire, called conscience. George Washington
There is much dignity in tilling a field as in writing a poem. Booker T. Washington
You may also like:
Hello, May | Quotes About Spring in Bloom
80 Patriotic Messages and Sayings To Honor Our Nation's Veterans and wish a Happy Memorial Day Weekend