Hello, October! – Motivational Quotes in the Heart of Autumn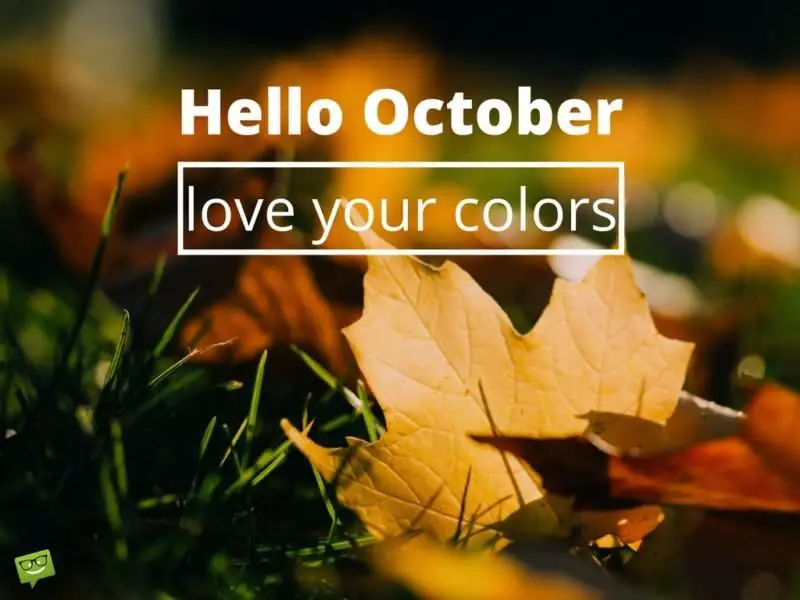 The Autumnal Equinox has just passed by. Day and night are in equilibrium, and most of us are trying to adapt to new working environments or get used to the idea of a new academic year. October might find you having fun in Festivals around the globe, whether it is drinking beer in Germany's Oktoberfest or honoring National Seafood Month during the Seafood Festival of Santa Monica, California. Whatever that might be, its aim is to avoid any September blues and cheer you up as leaves fall.
Grab the opportunity to start this month with inspiration by sending or sharing one of our October Quotes off this collection. Often in colors of the fall, some other times in lighter mood, these messages will help you see the new month in positive eyes, and welcome it with a big "Hello!".
---
---
---
---
---
---
---
---
---
---
---
---
---
Links to Amazing "Good Morning" Images to use on Facebook and other Social Media:
Wake up and Seize the Day! | Positive Good Morning Images
A New Day Starts! – Good Morning Pics
Amazing Good Morning Images and Quotes to Inspire a Perfect Day
60 Good Morning Images With Flowers
---
---
---
---
---
---
You may also like:
Hello, September! – Quotes for a Productive Autumn
UNIQUE GIFT IDEAS
If you're looking for great presents for all budgets, we have done the work for you.
Click here for the
best birthday gifts
for friends and loved ones.
If you liked what you read, please share it. It really helps us a lot.