Good Morning and Happy Thanksgiving!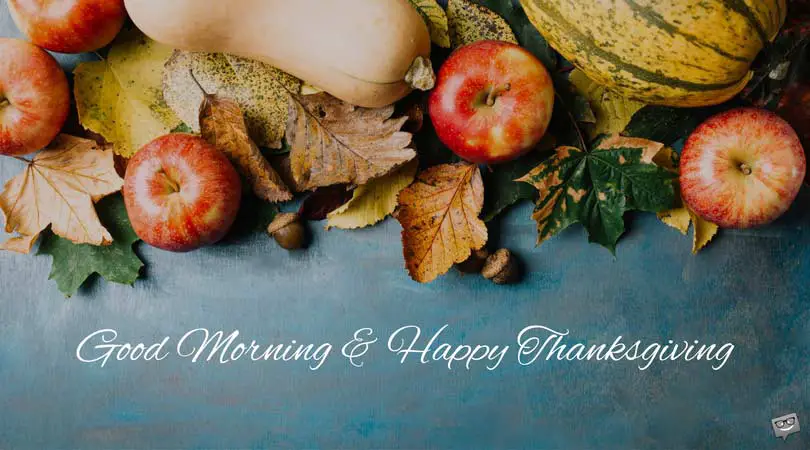 We wish "Good morning" so often that we might sometimes forget how grateful this cliché phrase actually sounds when we say it. Wishing a good morning means we are alive and well, and we thank the world for that.
That morning gratefulness is probably taken to a whole new level on the very day that symbolizes the meaning of saying thank you, Thanksgiving Day. Share our collection of Good Morning & Happy Thanksgiving images and let everyone remember how great that morning really is.
---
---
---
---
---
---
---
---
---
---
---
---
You may also like:
65 Famous Thanksgiving Quotes for a Day of Gratitude
55 Touching Thanksgiving Day Wishes
Hello, December! | End the Year and Start Anew
UNIQUE GIFT IDEAS
If you're looking for great presents for all budgets, we have done the work for you.
Click here for the
best birthday gifts
for friends and loved ones.
If you liked what you read, please share it. It really helps us a lot.