Summer is a glorious season in which the sun shines, the wind blows, and, boy, are you at peace with nature!
As tempting as it is to have all of that to yourself, you should, instead, encourage friends and family to get out there and experience it for themselves. These beautiful summer quotes are meant to help you to do just that! Here's to a blissful summer!
---
A happy summer is that time of the year when you sip coconut water at the beach, the breeze is warm, and the ladies are generous with the amount of skin they show! Such an amazing time it is!
Life becomes good when it's summer! All of your troubles are washed away with the brushing waves of the sea. I won't trade anything for that experience. Happy summer, guys!
As the butterflies spread their pretty wings to brace the wind, so does a great summer embrace all who are ready for a break from everything else. Very few things can beat that experience!
Summer, apart from being the quintessence of beauty, is the hallmark of life lived neither in the past nor future but the present! We are all in this together! I hope you enjoy this summer to the fullest!
Wishing you a truly memorable summertime! And may all the merry making, French kisses, and boisterous mirth take so long to fade away. You've earned them!
This summer, take the time to appreciate the lively pigeons, beautiful girls, frolicsome dogs, and, most importantly, the warm heavenly weather. They won't be here forever!
Of all the seasons, summer is the most potent and glorious because the sun displays its full might, and neither rain nor cold can spoil that. Here's to the fullness of the sun!
Wishing you a joyful summer, in which the sun shines, the wind blows, and all you want to do is take a stroll by the seashore and admire nature in her full beauty!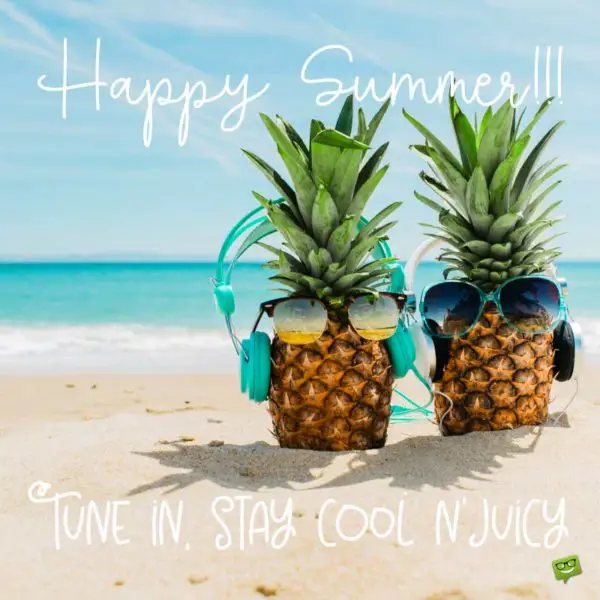 Summer is probably the only season that has music tracks dedicated to it! Let's dance, party, and shake off whatever is preventing us from rising in life. Wishing you a happy summer.
Welcome to the season of energy, sun, music, and fun. I hope you have an absolutely heavenly summer!
You deserve absolute happiness. So don't let anything stop you from having an incredibly beautiful summer!
The one thing that amazes me about summer is that when it starts, even the most pragmatic and levelheaded amongst us seldom think that it will be over. Such is the power of this terrific season!
Despite the inevitable trade-offs, such as needing extra fans and battling thirsty throats, summer remains my top season because the sunshine simply lights up my life. Have yourselves a fabulously happy summer.
No other season is quite as diverse as the summer! The various animal species come out of hiding and they make up an absolutely eclectic mix! You gotta love that view!
I simply can't think of any other thing to do in the summer apart from swimming, barbecuing, sipping wine, and doing just about anything that's fun! Summer is simply cool like that.
When the first sun rises, the skies clear up, the sea waves roar, and the street carnivals erupt with volcanic fury, you need not be convinced that summer is here! Don't miss the summertime fun for anything.
There's only one difference between summer and winter; the latter is shrouded in gloom while the former is full of good cheer and happiness. Have a happy summer, folks!
Of all the seasons, summer is definitely the closest to paradise. Happy summer!
May the summer rains wash your anxiety, fears, and gloom, and restore you to the energetic, fun-loving, and cheerful lad we've always known you to be! Have a fun-filled summer.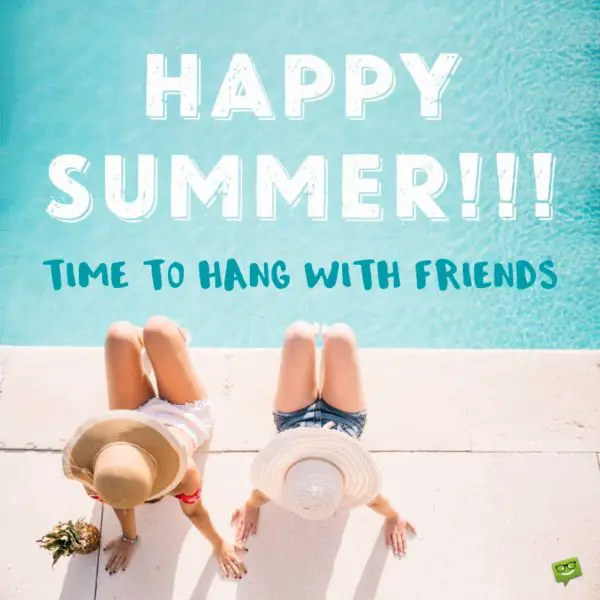 In my heart, it will always be summer because thoughts of a bright sun, warm breeze, and playful pets always powerfully linger on, long after the summer days are over.
Since we cannot decide whether or not summer should come, we might as well indulge in its wonderful pleasures until our hearts are content. Wishing you a very happy summer!
The smell of summer rains are calming to the nerves and invigorating to the mind! Who wouldn't want this beautiful experience! Let the summer begin!
Summer is that time when the tree leaves brim with light and life in appreciation of one of the finest seasons that nature has to offer. If for nothing at all, we must get out and dance with the trees!
When I think of summer, not only do I think of umbrellas, hot girls, balloons and beaches, but also the prospect of immersing in a pool of warm water! I love summer a lot!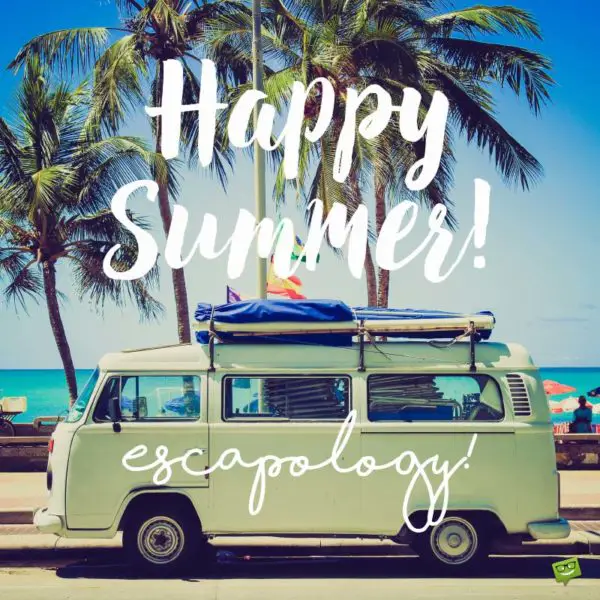 The beach becomes a lively place, the sea waves sing your praise, the clear blue expanse of the sky testifies to your reach, and the animal species convene at your feet! Oh summer, what an astonishing beauty you offer mankind!
Oh summer! Under your watch, the sun shines with unbridled passion and the whole world is at ease. Please visit us now and very often. We love you so much, our dearest summer.
The happiest summer is one that is enjoyed in a calm, relaxed, and cheerful way! Go too hard, and you might hurt yourself; too slow, and you might get bored. Keep relaxed and summer on!
Summer is a paradise on earth that lasts for a few months in a year. Miss this and you might have to wait till next year to have a blast! Happy summertime!
If every day were summer, what a wonderful place this planet would have been. Guys, have yourselves a fantastic summer holiday!
The warm weather calls for a stroll; the breeze, a swim; and the sun, a tan. But I'll surf all the way because summer is for surfing! Come on, let's go!
The prospect of catching a starfish at the beach is one of the countless things that make summer super fun! Such beautiful creatures can only be found in a beautiful season! I love the summer.
Mankind is truly blessed to have this heavenly season called summer! Happy summertime, everyone!
---
You may also like:
Hello, Summer! | Sunny Beach Quotes
Hello, July! | In the Heart of the Summer