The American Independence Day is more than picnics and fireworks. For sure, the Fourth of July was intended to be a party. Declaration of Independence signer — and 2nd U.S. president John Adams predicted the day would be "solemnized with pomp and parade, with shows, games, sports, guns, bells, bonfires, and illuminations, from one end of this continent to the other, from this time forward forever more." Yet the object of celebration, liberty, should always be kept front and center by the revelers. American independence was unique 245 years ago and remains so today. Conveying this truth to others is not always an easy task but it is well worth the effort.
To that end we assemble these patriotic messages to be shared with friends, family, neighbors, fellow citizens and freedom-lovers abroad.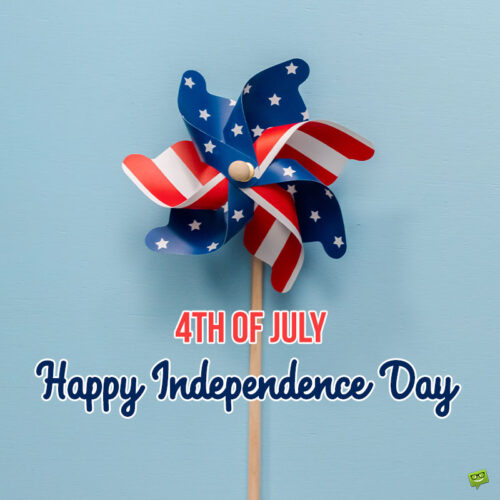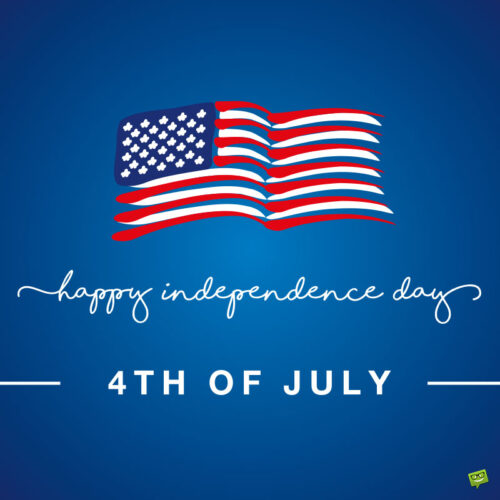 Happy 4th of July Messages
The following are 4th of July wishes of a general nature.
May your July 4th festivities resonate with the love of liberty that our founders demonstrated — from Boston Harbor and Bunker Hill to valley Forge and Yorktown.
Hoping that you savor life, liberty and the pursuit of happiness this Independence Day.
Enjoy fun, food and fireworks this Fourth of July…and remember the sacrifices that make it all possible.
Independence Day reminds us that liberty has a price tag. We who live in freedom should never lose our appreciation or gratitude for this gift.
On July 4th, we do not just honor the Declaration of Independence. We remember all those who gave their "lives, liberty and sacred honor" to make that hallowed document a reality.
Let us count our freedoms on this Fourth of July so that we never forget the blessings of liberty.
As we gather to enjoy the blessings of friendship and fellowship on this 4th of July, remember those who gave up health, prosperity and life to make it all happen.
Freedom is the air we breathe. Let this Independence Day remind us of what others forfeited so that our generation does not suffocate under the ties of oppression.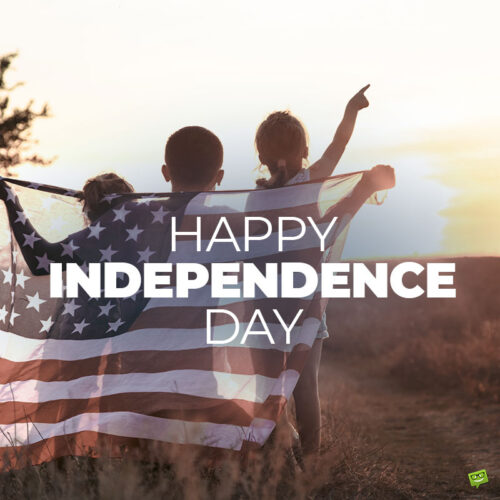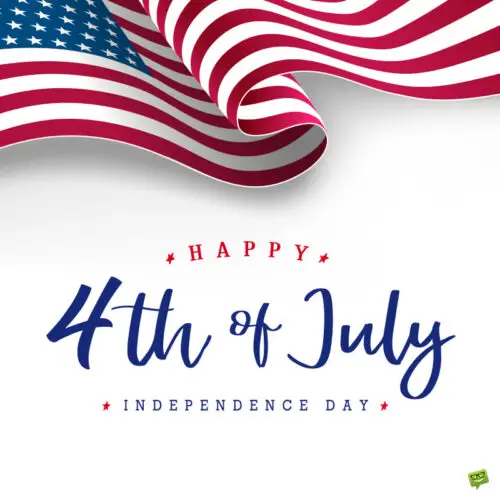 Inspirational 4th of July Wishes
These greetings are intended to speak to the heart and soul about freedom from tyranny.
Thomas Jefferson wrote: "The God who gave us life gave us liberty at the same time." May we all be thankful that we enjoy both on this July 4th.
Abraham Lincoln said: "As I would not be a slave, so I would not be a master." We celebrate the 4th of July with national pride, but also with the humility of those blessed with liberty.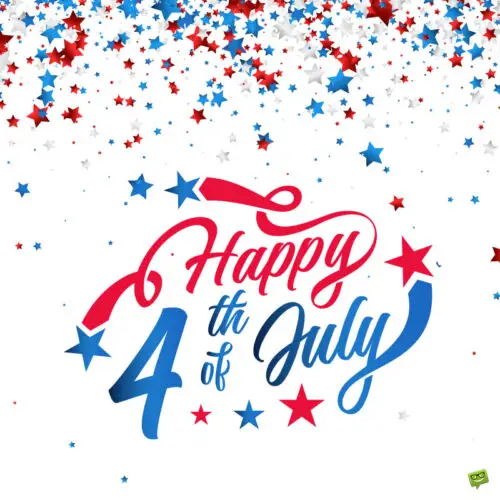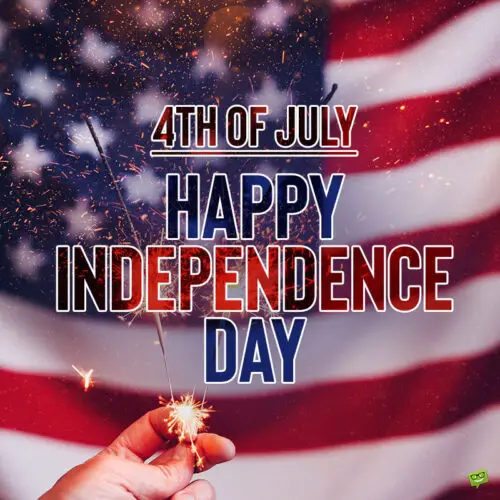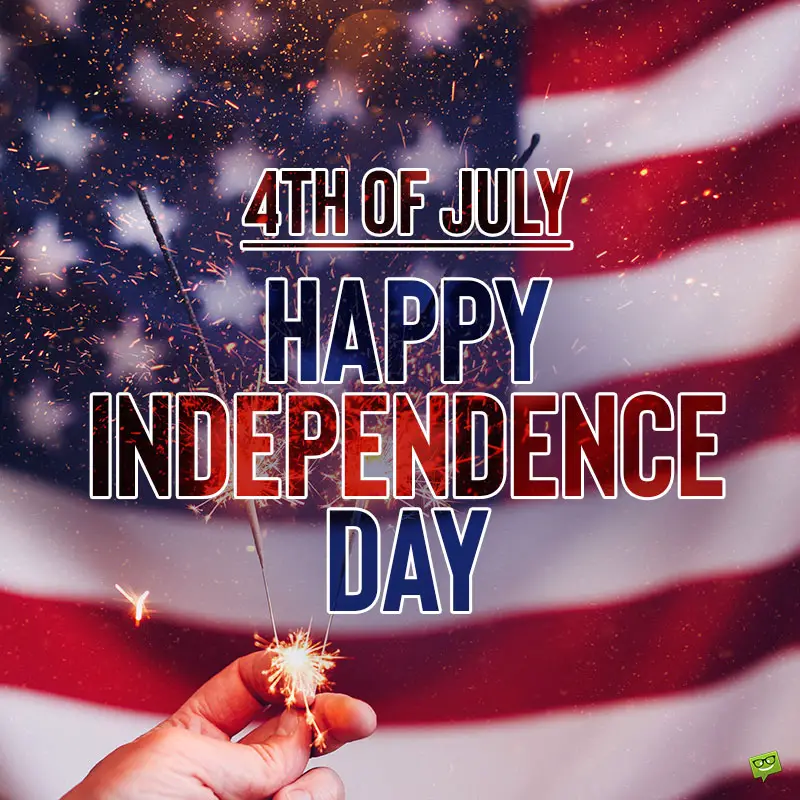 Taking time to appreciate freedom in the United States is one way to observe the Fourth of July. Participating in democracy is an even nobler way.
The "laws of Nature and Nature's God" are at the heart of our independence. May your Fourth of July festivities make room for liberty as an endowment from above.
Freedom in the United States was forged in hardship. May this July 4th grant us a rest from our labors without a break from our obligations.
Funny 4th of July Wishes
Here are some July 4th greetings with a little irony attached.
Drink just enough this Fourth of July to sleep through that annoying neighbor's 1AM fireworks show.
For all those chained to a grill, stuck in a car and locked out of the liquor cabinet — Happy Independence Day!
On the Fourth of July, we honor freedom. May your pool be free of neighbor kids, your beach be free of sharks and your fireworks be free of duds!
On this July 4th, parents of teens should recall the immortal words of our founders: give me puberty and then just kill me — or words to that effect.
It's the 4th of July! Enjoy the fireworks — unless you've been fired from work. Then knock a few back so you can enjoy the fireworks.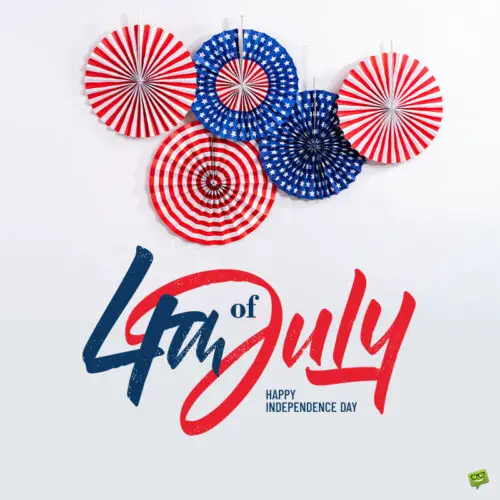 You may also like:
50 Motivational Independence Day Quotes | 4th of July Messages for your Employees
Freedom Quotes for Independence Day | 4th Of July
150+ Thomas Jefferson Quotes That Will Make You Realize His Impact