Birthdays are ideal opportunities to express our respect, appreciation, and love to people we care about – and that might be the case with Carrie.
So, if it's your sweet Carrie's birthday today, here are some wishes that will remind her of caring and likeable personality.
Sweet Birthday Wishes for Carrie
Have I ever told you how much you mean to me? You deserve the best birthday that the world can give you!
You don't need a cake or a bag of candy, you're already sweet. Have a sweet birthday!
Your kindness makes a difference to me and the world. Have a kind birthday!
May life treat you as kindly as you treat everyone around you. Have an amazing birthday!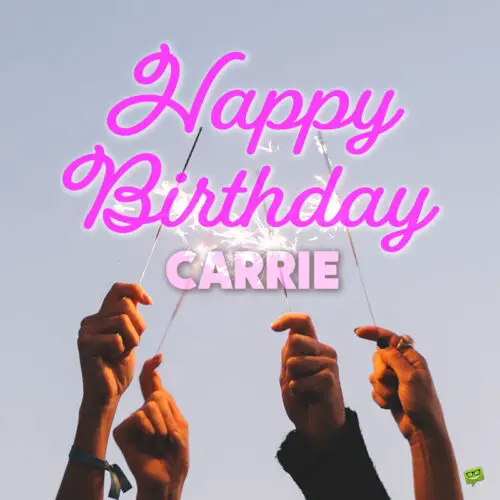 Funny Birthday Wishes for Carrie
When life gets tough, you Carrie everyone on.
Carrie-merry always up for a good time, let's go out and have happy hour!
Carrie good news everywhere you go. Well, I Carrie some good news today, we're going to party like it's your birthday!
Happy Birthday Carrie Images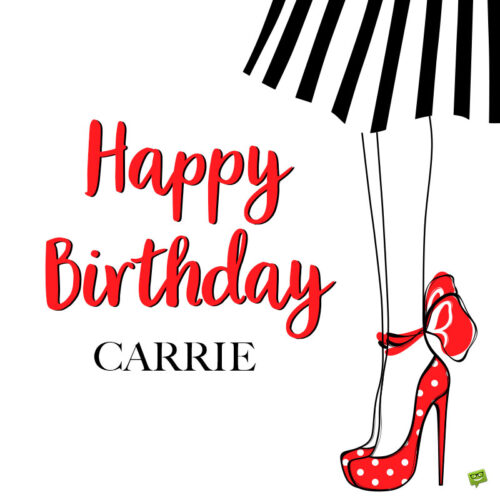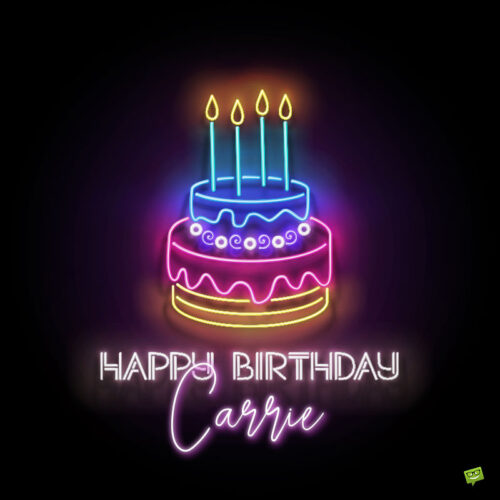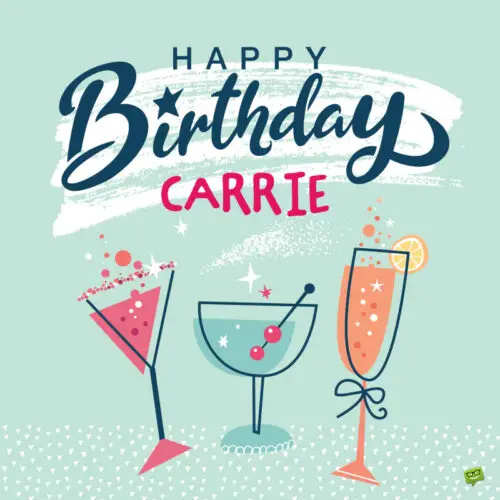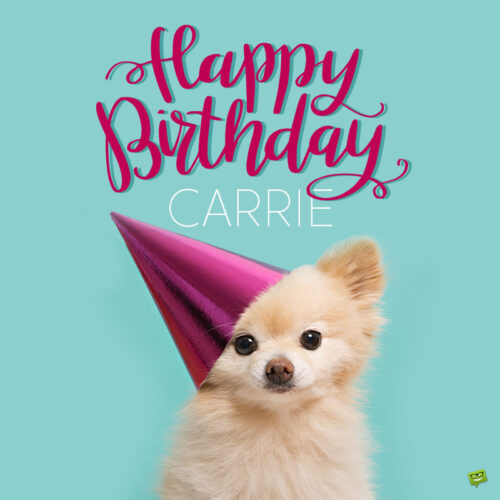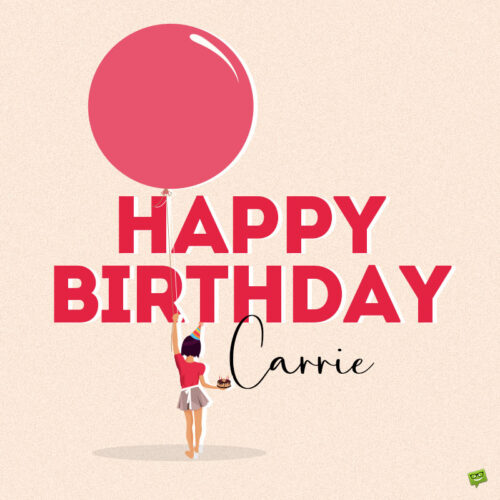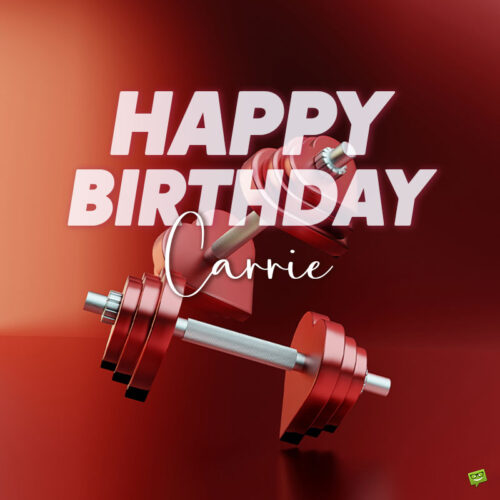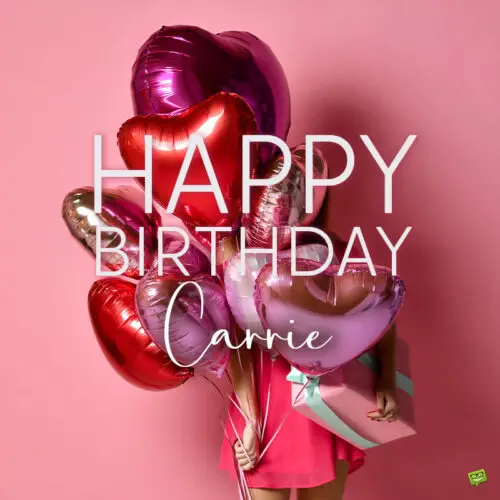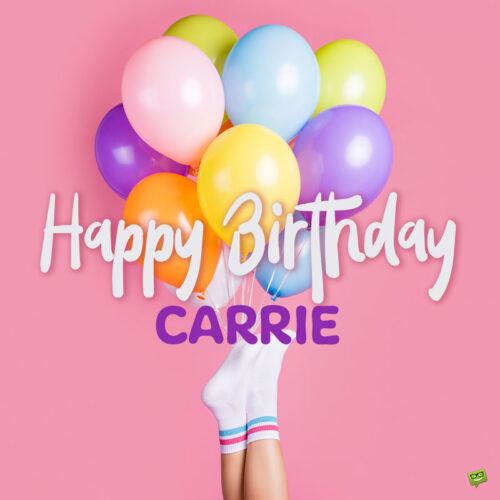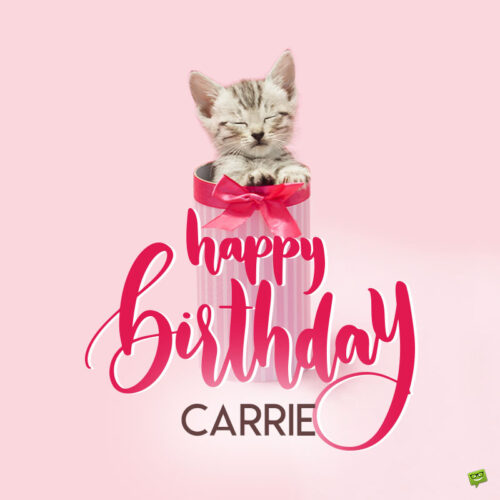 You may also like:
100 Birthday Quotes | Happy Birthday, My Friend!
Your LOL Message! | Funny Birthday Wishes for a Friend
Friends Forever | Happy Birthday to my Best Friend