Hello, Autumn!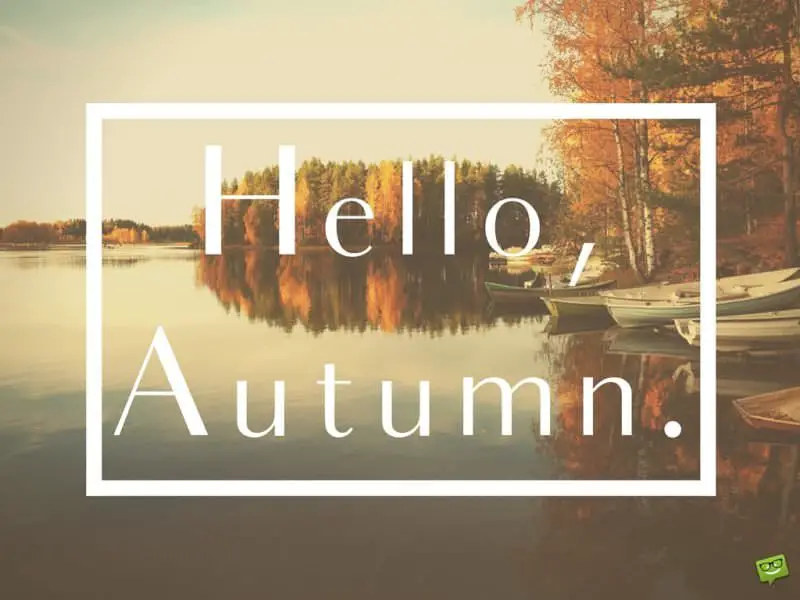 Fall always attracts us with its vivid reddish colors all over, and it inspires feelings that were well-hidden in the summertime. Partly because of the start of nature's winter decay, partly due to the end of holidays and the start of academic periods and new business years, autumns conceal our need to remain carefree and, possibly, tanned with a layer of long-sleeved clothes and new to-do lists.
Responsibilities and duties aside, when Autumn arrives, nature gets its best collection of crayons and paints all landscapes around us. We usually feel this need to embrace the changing of seasons and welcome a season that's more introvert but certainly powerful. Hello, Autumn, our senses are glad to have you back…
---
---
---
---
---
---
---
---
---
---
---
---
You may also like:
20+ Very Scary Halloween Quotes, Memes & Pics
Hello, October! – Motivational Quotes in the Heart of Autumn
A New Day Starts! – Good Morning Pics
UNIQUE GIFT IDEAS
If you're looking for great presents for all budgets, we have done the work for you.
Click here for the
best birthday gifts
for friends and loved ones.
If you liked what you read, please share it. It really helps us a lot.