Hello, Summer! | Sunny Beach Quotes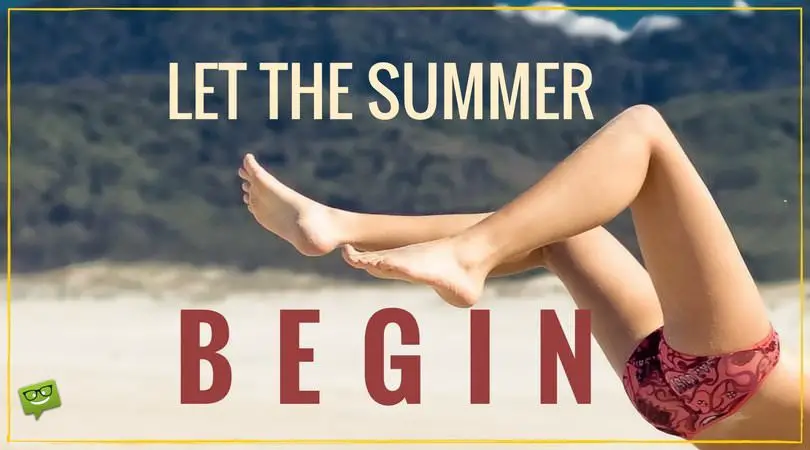 There is something ultimately soothing about the sea. Out of all the types of nature-related human activities and habits, swimming is the one that's mostly connected to relaxation and well being. It's not only the north-hemisphere summer stereotype: this planet is mostly covered by oceans, but we usually -and naturally- tend to consider land our home. However, the human body itself mainly consists of water, and coming in contact with the aquatic often means finding yourself.
Welcoming the summer has a taste of our effort to forget the bad moments and purify our body and mind into salt water. It also symbolizes -and hosts- the well-needed holidays and our days off work, so summertime instantly turns into a carefree season; a time to let negativity go, enjoy ourselves and start anew. So, welcome, summer!
---
---
---
---
---
---
---
---
---
---
---
---
---
---
---
---
---
---
---
---
---
---
---
---
UNIQUE GIFT IDEAS
If you're looking for great presents for all budgets, we have done the work for you.
Click here for the
best birthday gifts
for friends and loved ones.
If you liked what you read, please share it. It really helps us a lot.