On November 30th every year, Scotland celebrates Saint Andrew's Day with a number of other countries around the globe. This important day, which is observed in recognition of Saint Andrew, holds great significance in Scotland as it also serves as their official National Day.
Andrew's overall importance to Scotland is based on him being the official patron saint of the country, with symbolism of his crucifixion even being present on their national flag. It is noteworthy that in addition to being the patron saint of Scotland, Andrew is also the patron saint of other countries, including Greece, Russia, Ukraine and Cyprus.
Famous Scottish Quotes
In honor of this highly important celebration in Scotland, we have compiled some of the most memorable Scottish quotations for your reading pleasure. Feel free to share these remarkable quotes with friends and family as you celebrate Saint Andrew's Day today!
My heart's in the Highlands, my heart is not here,
My heart's in the Highlands, a-chasing the deer.
Robert Burns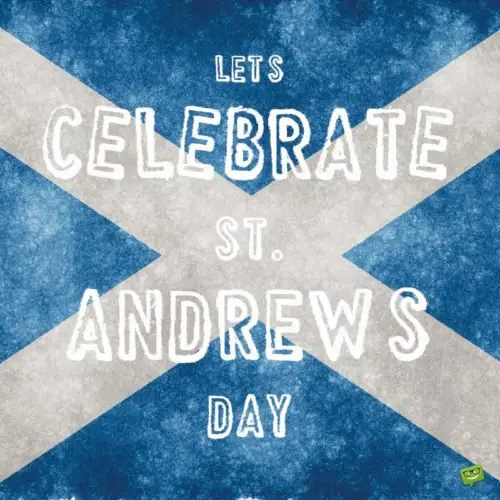 Who owns this landscape? The millionaire who bought it or the poacher staggering downhill in the early morning with a deer on his back?
Norman McCaig
My poems should be Clyde-built, crude and sure,
With images of those dole-deployed
To honour the indomitable Reds,
Clydesiders of slant steel and angled cranes;
A poetry of nuts and bolts, born, bred,
Embattled by the Clyde, tight and impure. Douglas Dunn
In Scotland We live between and across languages. Robert Crawford
The rose of all the world is not for me. I want for my part only the white rose of Scotland that smells sharp and sweet and breaks the heart. Hugh MacDiarmid
If ye like the nut, crack it. Old Scottish proverb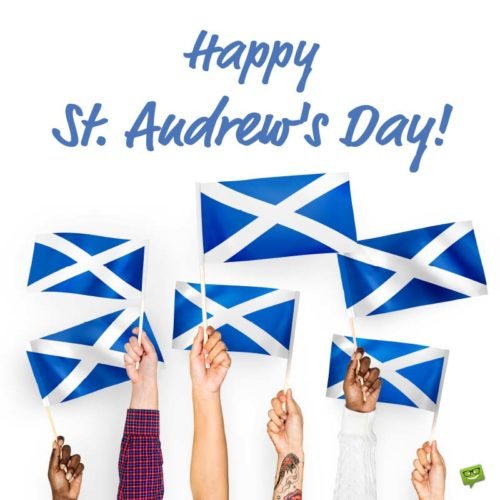 O flower of Scotland, when will we see your like again, that fought and died for your wee bit hill and glen and stood against him, proud Edward's army, and sent him homeward tae think again. Roy Williamson
O Caledonia! stern and wild,
Meet nurse for a poetic child!
Land of brown heath and shaggy wood,
Land of the mountain and the flood,
Land of my sires! what mortal hand Can e'er untie the filial band,
That knits me to thy rugged strand!
Sir Walter Scott
O Scotia! my dear, my native soil!
For whom my warmest wish to heaven is sent;
Long may thy hardy sons of rustic toil
Be blest with health, and peace, and sweet content.
Robert Burns
The Glasgow accent was so strong you could have built a bridge with it and known it would outlast the civilization that spawned it. Val McDermid
From the lone shielding of the misty island
Mountains divide us, and the waste of seas
Yet still the blood is strong, the heart is Highland,
And we in dreams behold the Hebrides!
John Galt
He that keeks through a keyhole may see what will vex him. Old Scottish proverb
Listen to the earth, Feel the fire. Allow the power to flow through ye. Jean M. Grant
The Scots language is a mark of the distinctive identity of the Scottish people; and as such we should be concerned to preserve it, even if there were no other reason, because it is ours. This statement requires neither explanation nor apology. J. Derrick McClure
I'M SCOTTISH! Elizabeth E. Wein
You can only chase a butterfly for so long. Jane Yolen
Not the bee upon the blossom,
In the pride o' sunny noon;
Not the little sporting fairy,
All beneath the simmer moon;
Not the poet, in the moment
Fancy lightens in his e'e,
Kens the pleasure, feels the rapture,
That thy presence gi'es to me.
Robert Burns
People who are unable to motivate themselves must be content with mediocrity, no matter how impressive their other talents. Andrew Carnegie
To be kind to all, to like many and love a few, to be needed and wanted by those we love, is certainly the nearest we can come to happiness. Mary, Queen of Scots
The hardest thing in life is to know which bridge to cross and which to burn. David Russell
Be happy while you're living, for you're a long time deid. Scottish proverb
Those who bring sunshine to the lives of others cannot keep it from themselves J.M. Barrie
There's no place on earth with more of the old superstitions and magic mixed into its daily life than the Scottish Highlands. Diana Gabaldon
We will drain our dearest veins, but they shall be free. Robert Burns
If obedience is the chief thing good stood upon, why are not other laws and statutes urged as strictly as those which concern ceremonies? George Gillespie
I love a lassie, a bonnie, bonnie lassie, She's as pure as the lily in the dell. She's as sweet as the heather, the bonnie bloomin' heather Mary, ma Scotch Bluebell. Harry Lauder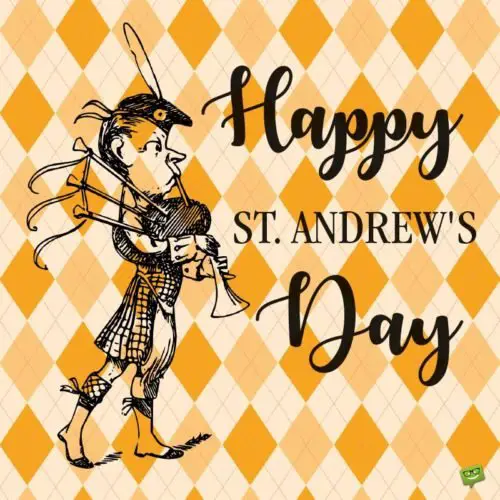 You may also like:
International Women's Day Quotes | Girl Power
It's Friends That Count! | International Friendship Day Wishes