Welcome to another week, one whose fortunes and happiness are largely dependent on your outlook.
In this post, we have provided some quotes and messages for Monday ranging from inspirational to highly memorable ones that we believe can help you start off your Monday right. Happy Monday, and enjoy your week!
---
Inspirational Good Morning Messages for Monday
May you have a Monday powerful enough to set an undeniable tone of success for the entire week. Good morning.
What a beautiful morning we have been blessed to behold! May your Monday morning prove to be more profitable than the opening of the stock market.
Life is short, and I am hoping you will use this brand new week to really discover who you are and what your place is in the world. Good morning.
Happy Monday, and may the ultimate success you are looking for manifest itself during this new year of your life! Good morning!
The secrets of your success are not to be found in a motivational book or speaker, and as you wake up to this blessed Monday, I hope you come into increased knowledge that these mysteries lie inside of you. Good morning.
Good morning! Wherever you find resistance to your journey to the top, may you also find the inspiration and strength to continue treading forward anyway. Happy Monday.
Just as this new Monday morning births new hopes, may your life also be filled with fresh dreams, aspirations and accomplishments. Good morning.
Welcome this beautiful Monday, believing in yourself and you will see success and happiness this week. Good morning.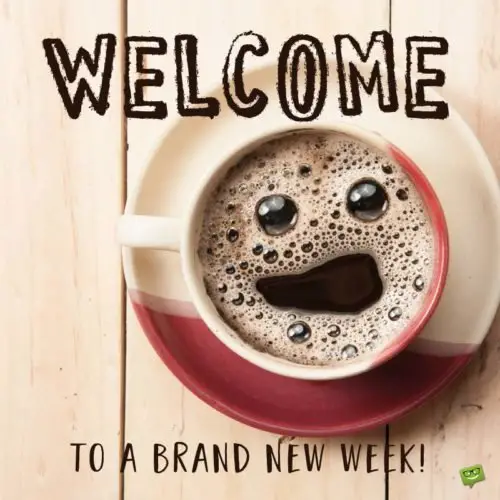 Welcome to the most-important morning of the week. I hope you are ready to go out there and make it happen!
May the joy and hope you feel this morning make you proclaim, 'Thank God it's Monday!'
Remember that more new things were born this Monday then that which died on Sunday. Good morning and enjoy this beautiful day.
Use this Monday morning to set your goals high for the rest of the week, and I believe the rest of the days will see you succeed in reaching them.
Ease into this week on a wave of confidence and you shall experience nothing but success throughout!
May all of the problems you closed the week out with on Friday seem insignificant this Monday morning. Have a beautiful morning!
Appreciate this beautiful Monday morning for the automatic blessing that it brings. Good morning.
May the sun of this beautiful Monday morning shine so bright that you can't see when you look back on the misfortunes of last week.
Just as the daybreak sun positively charges the earth, may you also be filled with optimism this prosperous Monday morning!
This lovely Monday morning is a golden opportunity. Appreciate it and use it in achieving your dreams.
May you arise early to get the lead on taking full advantage of this Monday morning.
Funny Good Morning Messages for Monday
On this Monday morning, may the sun slap you in the face with a hot cup of sobriety. Good morning.
As the sunrise is to a vampire, so is the advent of Monday morning to the stalker of the weekend.
Just as crust and weariness cover the lazy eyes, may success and fortune cover your steps this Monday morning.
May this Monday prove to be so successful that you feel no necessity to get out of bed this Tuesday. Good morning.
May this Monday morning bring you more laughter than Trump in front of the UN General Assembly.
May this Monday morning kick more a** than a donkey trainer!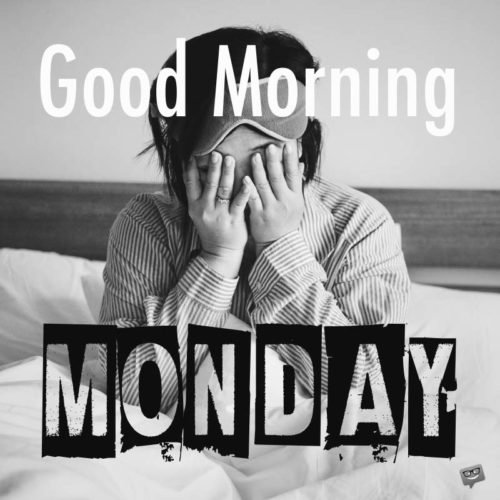 May your Monday morning business transactions prove just to be as hot and exciting as your Monday morning breath. Have a pleasant morning.
If the alarm clock fails, may nature utilize thirsty mosquitoes to get you out of bed this Monday morning.
This Monday morning, may you be thankful that you have a good, albeit unappealing, head on your shoulders.
I am thankful this Monday morning that despite how much I hate my job, at least I'm not a factory worker in North Korea.
I hope you get enough done this Monday morning that the rest of the week you can just sleep.
May the only exercise you feel compelled to do this morning be lifting a donut into your mouth. Happy Monday!
Good morning! May your Monday morning be filled with the sweet banter of office-related gossip.
May you smile at everyone you meet this Monday morning, even if you have to clinch your cheeks with clothespins to do so.
I want you to be so focused this Monday morning that your stare burns a hole through your office computer screen.
Good morning! May you get to work on time this morning, even if you have to be carried there by Superman.
May a meteorite come flying through your window and smash your alarm clock this Monday morning. Have a lovely day.
Just as the early bird catches the worm, may you arise early this Monday morning to catch your strudel. Good morning.
May you awaken this Monday morning like you spent all of Sunday night with a charger plugged into your back.
'Good Morning, Monday' Quotes
Sunday's silence can only mean one thing. Monday's here! Anthony T. Hincks
Monday. Given that it means day of the moon, you'd think there'd be more butts involved. Wataru Watari
There are no miracles on Mondays. Amy Neftzger
Employers are at their happiest on Mondays. Employees are at their happiest on Fridays. Mokokoma Mokhonoana
So. Monday. We meet again. We will never be friends—but maybe we can move past our mutual enmity toward a more-positive partnership. Julio-Alexi Genao
Monday is a great for becoming too busy to die. Roy Station
Candy is nature's way of making up for Mondays. Unknown Author
Monday is the day of silence, day of the whole white mung bean, which is sacred to the moon. Chitra Banerjee Divakaruni
Monday is the day that I start counting down to the weekend. Anthony T. Hincks
Your Monday morning thoughts set the tone for your whole week. See yourself getting stronger, and living a fulfilling, happier & healthier life. Germany Kent
There is nothing more dreadful than having to go walking on one's own on Monday. Thomas Bernhard
Funny "Good Morning, Monday" Memes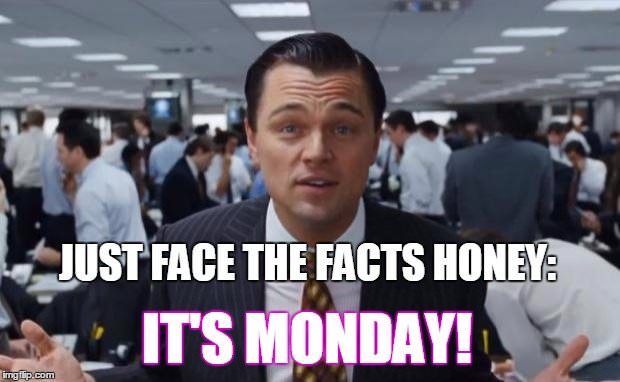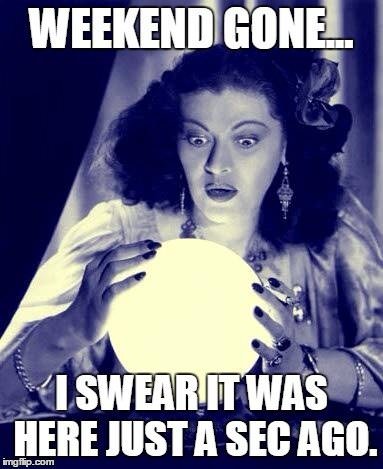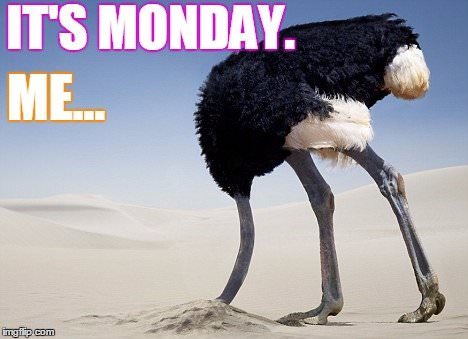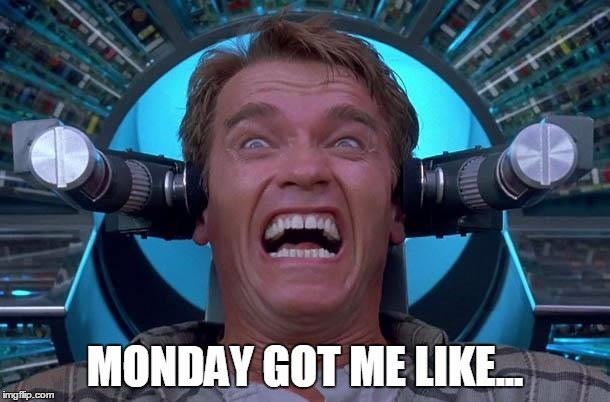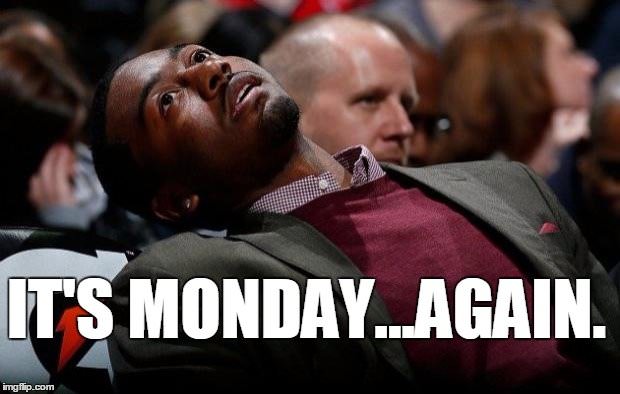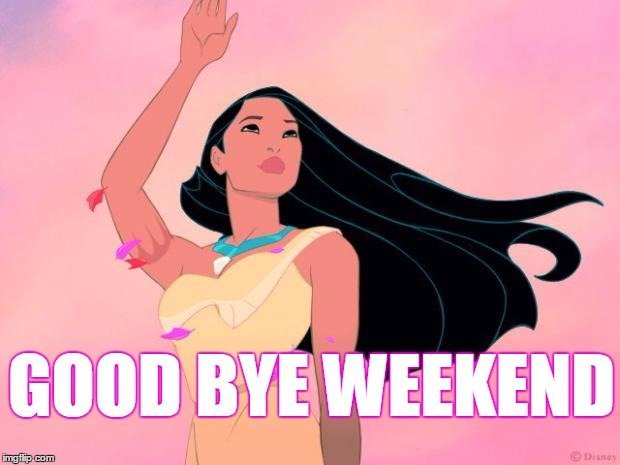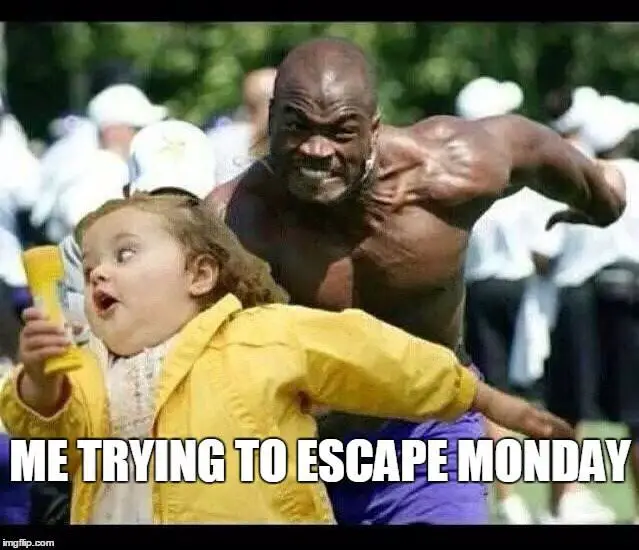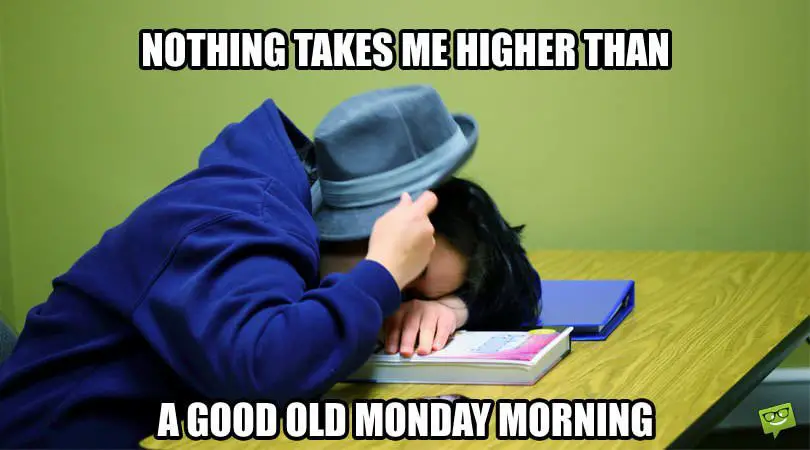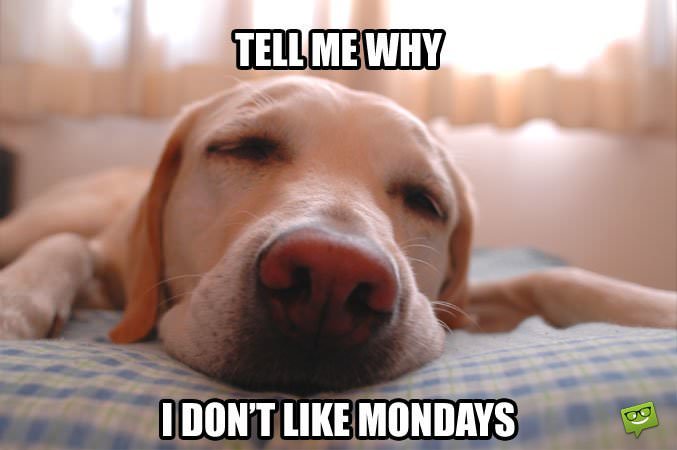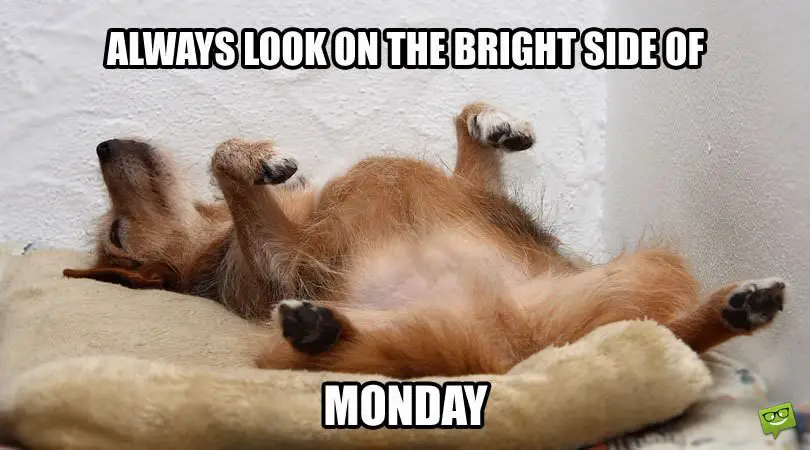 "Good Morning, Monday" Images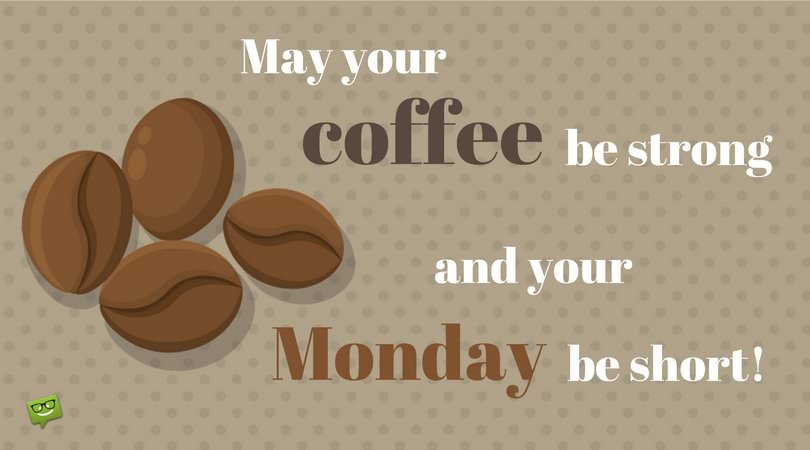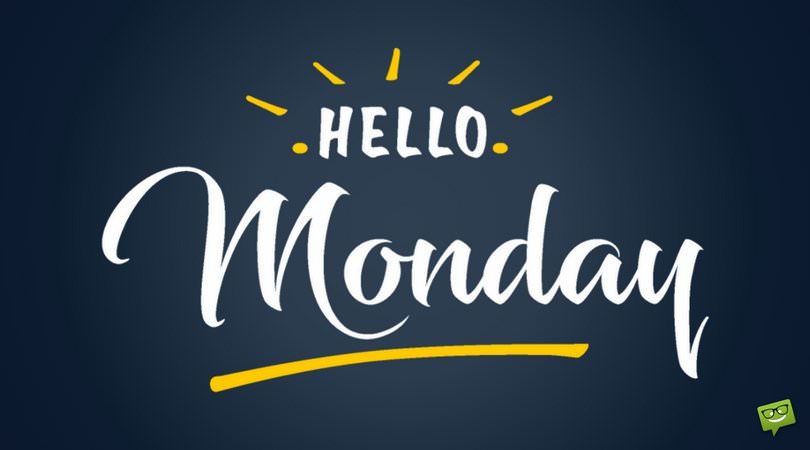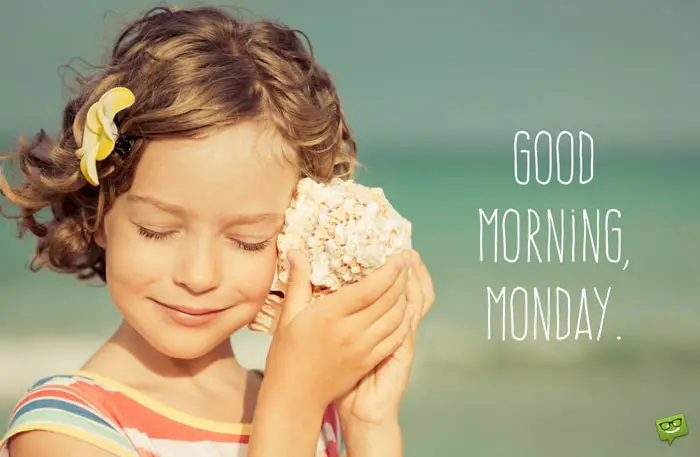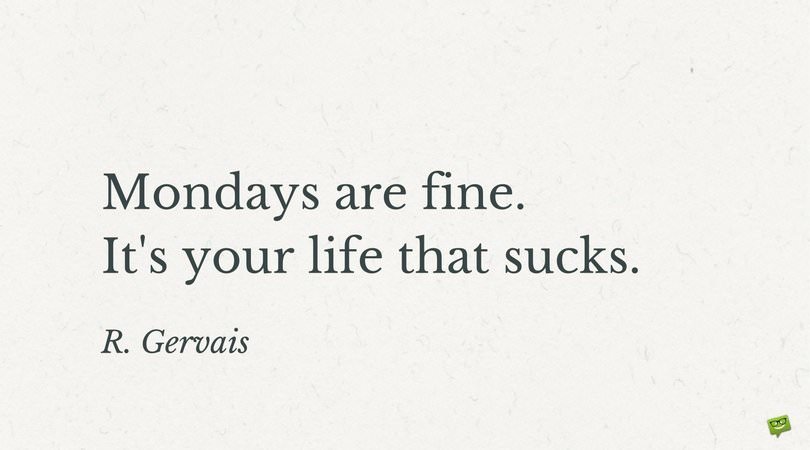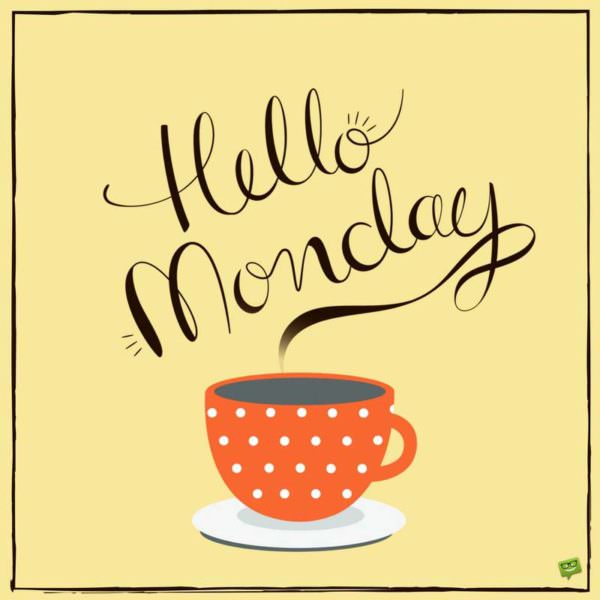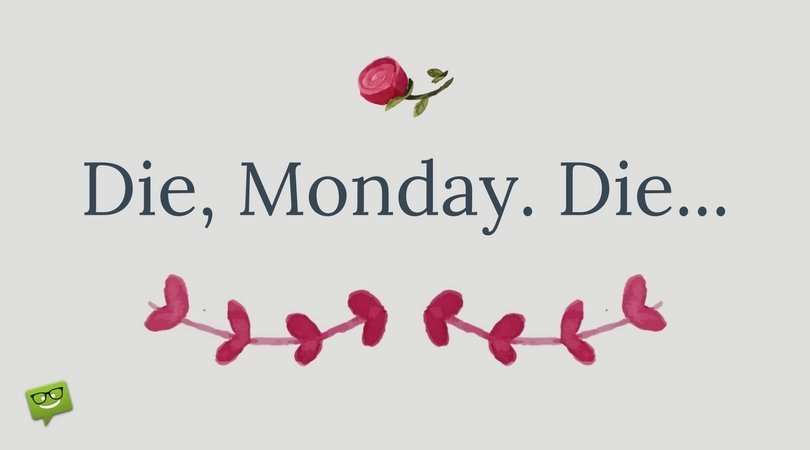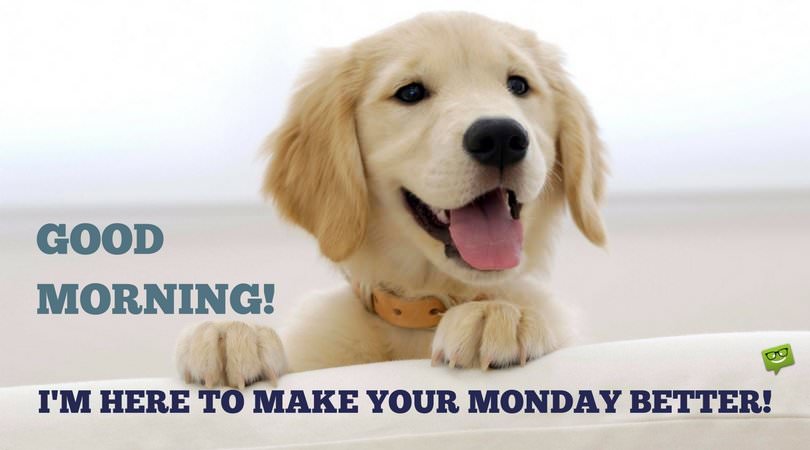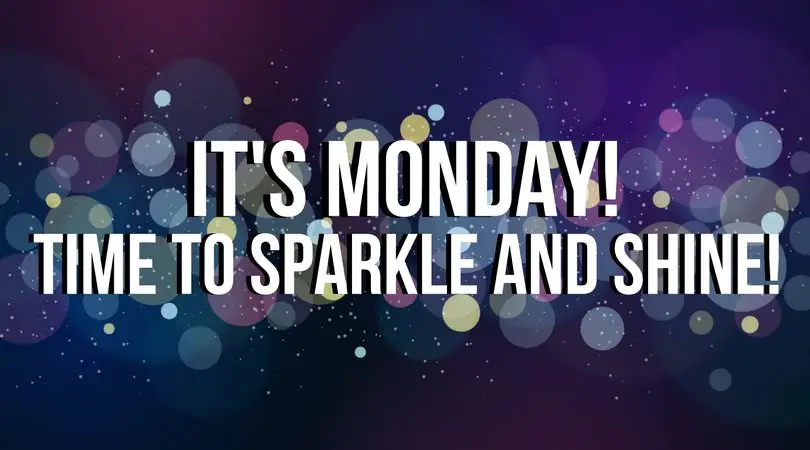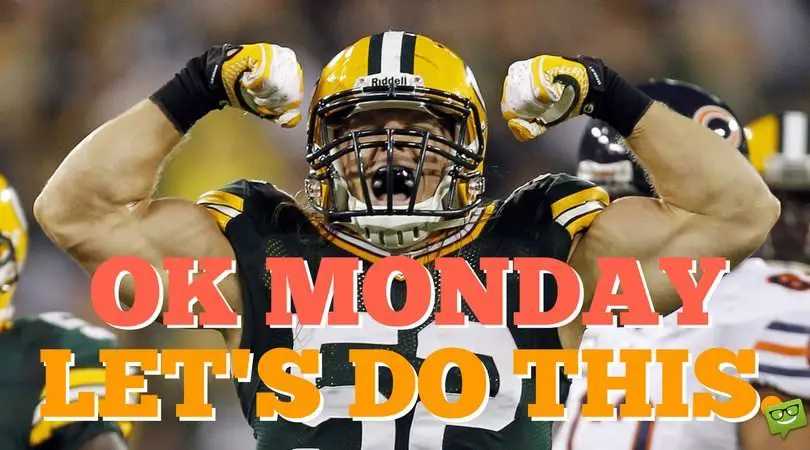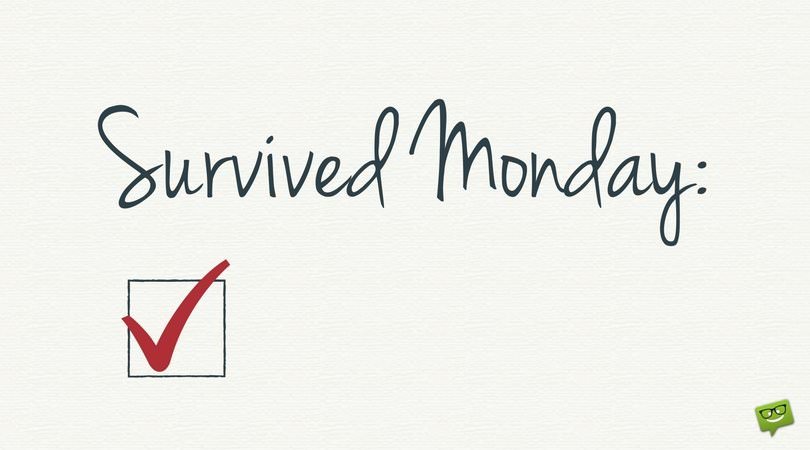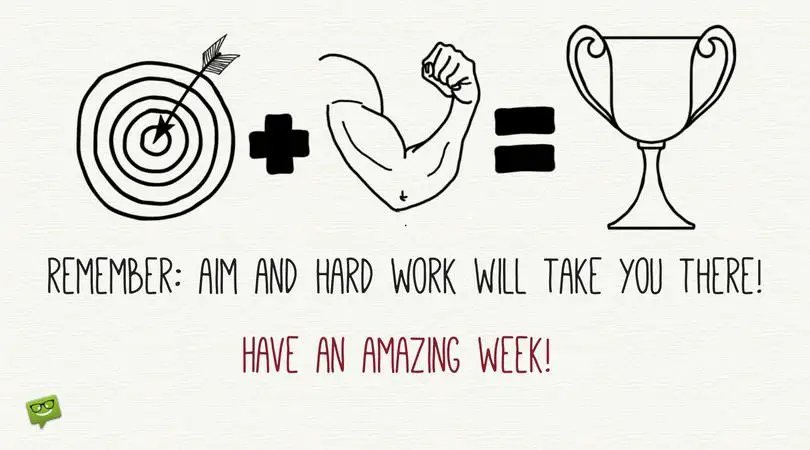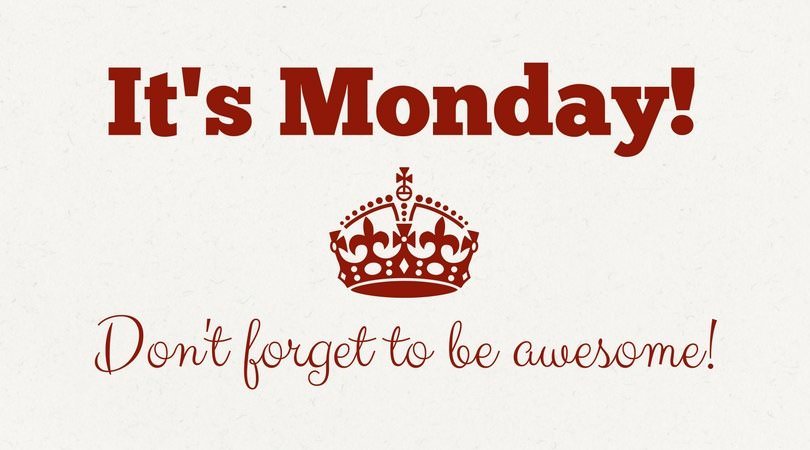 ---
You may also like:
70 Empowering Good Morning Quotes for Inspiration And Positivity
So Good to Me?… | Monday Quotes and Memes
A Sunday Well Spent | Happy and Inspirational Sunday Quotes