Original Happy Birthday Images for Best Friends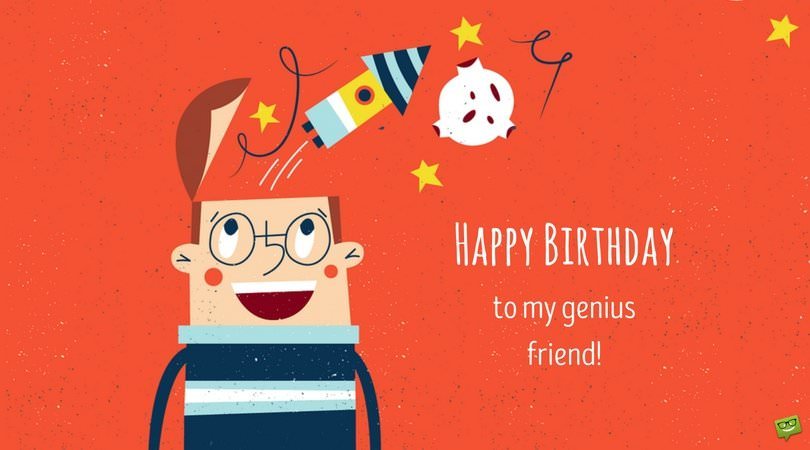 There comes a time you realize you've been living your life alongside a bunch of people that you chose precisely to make your life more beautiful. Family and romantic relationships apart, these are your friends: the ones to support you in times of trouble and those who will laugh with you during your happiest moments; those who will feel proud of you, the people who will follow your footsteps, and the ones who'll give you the right advice when you're stuck and can't seem to find the way to take the right next step.
Friends are valuable life assets, and your friendship alone honors them every day. However, when it's their special day that has arrived, you'll surely want to recognize this high importance they have for you with some funny words, some words on things you share and some great birthday images that you'll share to get your message across. Go ahead and share these original birthday images for your friends on social media or on your mobile device, and make them feel lucky to have you as a friend, as well.
---
---
---
---
More Amazing Birthday Wishes:
Friendship Always Comes First : the Best Birthday Wishes For Friends
Celebrating Motivation in our Workplace | Corporate Birthday Wishes
20+ Original and Favorite Birthday Messages for a Good Friend
Happy Birthday, Kid! | Birthday Wishes for School-Aged Children
---
---
---
---
---
Happy Birthday to a Great Friend!
---
---
---
---
---
---
---
---
---
---
---
---
---
---
---
---
---
---
---
---
---
---
---
---
Find even more Birthday Images! Click on the links below.
Cute Birthday Images for your Lover!
Get more unique birthday wishes!
Click here for our best
birthday wishes
.