Quotes About Dogs And The People Who Love Them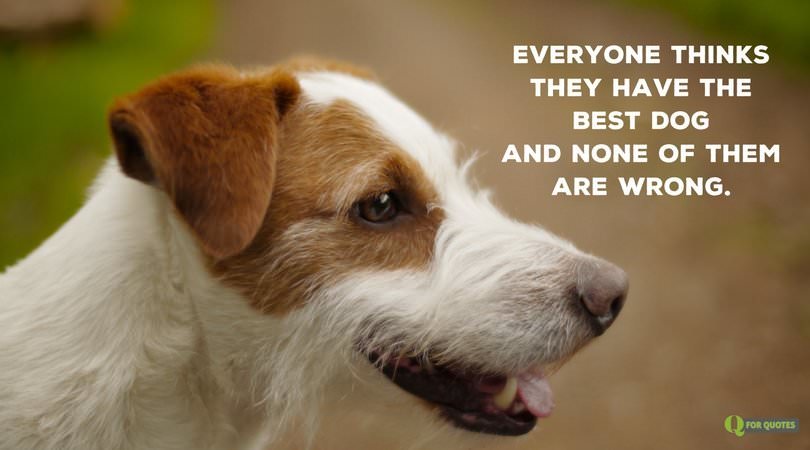 Inherent kindness and endless loyalty are two of the characteristics that we tend to give to dogs, which make them so lovable.
Needless to say dogs are often a great company for lonely moments and really generous when it comes to unconditional love – not to mention unbearably cute to look at! All these animal virtues must have led a multitude of people to utter quotes of love towards dogs or to make human analogies to point out the beneficial effects they might have on our everyday lives. Whether you know somebody who really loves dogs or if you are undeniably one of them, here is a collection of dog quotes that can establish an even deeper human-canine relationship. Sharing them will surely make the gratitude people feel for them even greater.
---
---
---
---
---
More Inspirational Quotes:
Wise Words as Life Lessons | Inspirational Quotes for a Better World
Short and Meaningful Life Quotes
Famous Quotes on Images (Part 7)
---
---
---
---
---
---
---
---
---
---
---
---
---
---
---
---
---
---
---
---
---
---
And this is a cute short video of dog quotes!
---
You may also like
UNIQUE GIFT IDEAS
If you're looking for great presents for all budgets, we have done the work for you.
Click here for the
best birthday gifts
for friends and loved ones.
If you liked what you read, please share it. It really helps us a lot.