Happy Birthday Images that Make an Impression!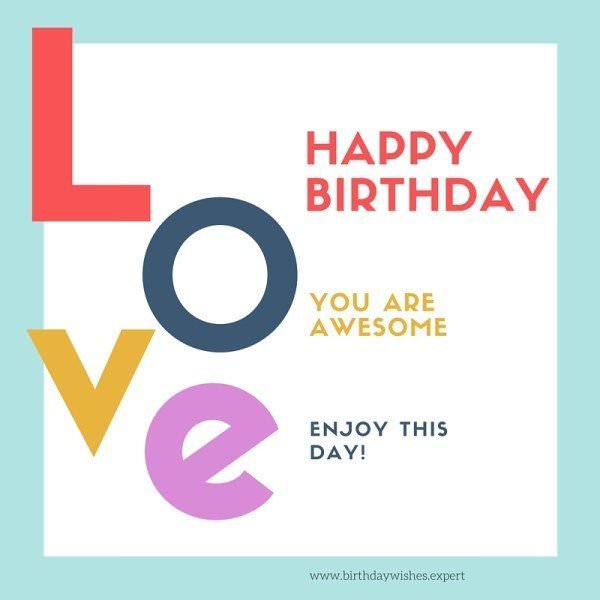 Working days might often seem too ordinary or dull. Besides the productivity effort, we tend to find something edgier, an element that will make a difference, a moment of spontaneous fun, some humorous words and a good laugh. All these are rather taken for granted on birthdays. Birthdays are people's diversion from common schedules and repetitive tasks. Even if you go to work, you want to make the evening and the night extra special, worth celebrating and remembering.
When it's thbirthday of a friend, we think ourselves ways of making their day even greater: whether it is a gift, a thoughtful surprise or a warm friendly kiss, there might be times when we'd like to be a bit more original.
That's where the Internet comes in, partly substituting the traditional mailing of paper postcards to birthday girls and boys with sharing happy birthday pictures. With so many different means of communicating in our hands, sending over an image on Facebook, Instagram, Whatsapp, e-mail or virtually any other network, might truly become a moment of happiness for the one that receives it. Who doesn't want to be thought of as loved? We know we do…
---
Happy Birthday Images For My Love
Share these romantic birthday pictures with someone you love for his or her birthday.
---
---
---
---
---
---
---
---
---
---
---
---
---
---
---
---
---
You may also want to see our Birthday wishes for lover.
---
Funny Happy Birthday Images
These images can be an ideal solution for birthday wishing,
as they're sure to make the birthday boys and girls crack a smile.
---
---
---
---
---
---
---
Check out our 15 Cute Happy Birthday Images
---
Cute Happy Birthday Images
Oh, don't you all love anything cute? Lovely animals and beautiful pictures are everybody's favorite.
---
---
---
---
---
---
Happy Birthday Images For Facebook
As so many people are on Facebook, sharing a happy birthday image
with a friend or family member on his/her profile is an action to be appreciated.
---
---
---
---
---
---
---
---
---
---
---
---
---
---
---
Happy Birthday Images For Whatsapp
Private messages are intimate ways of expressing your love to someone whose birthday it is on this day.
These pictures are, of course, suitable for e-mail or MMS.
---
---
---
---
---
---
---
---
---
---
---
---
---
---
---
Happy Birthday Images For Mom
If we owe our existence to our mothers, we might as well find it proper
to share a birthday picture with them on their birthday.
---
---
---
---
---
---
---
---
---
You may also find useful:
25 Original Happy Birthday Pictures that Will Make Someone's Birthday Special
Happy Birthday Videos for an Original Birthday Wish
A Vast Collection of Happy Birthday Images and Wishes
Click here for our best
birthday wishes
.
If you liked what you read, please share it. It really helps us a lot.