21 Rumi Quotes To Help You Open Your Mind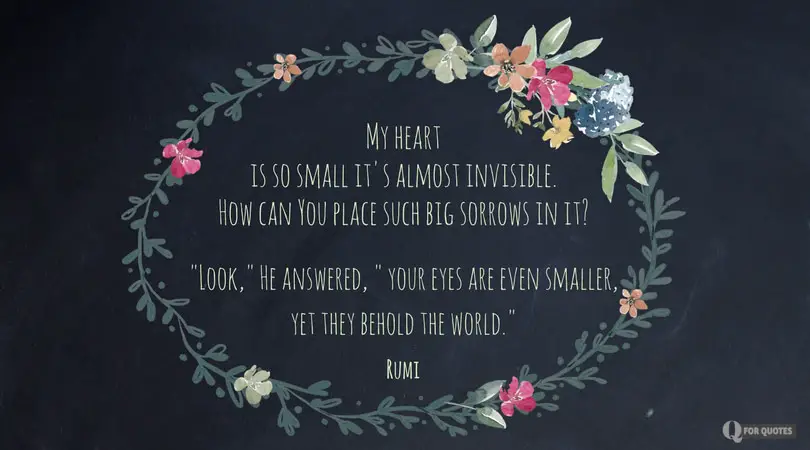 This is our second Rumi Quotes post. We love Rumi so much, we are actually thinking of making a series of posts dedicated to his amazing quotes. We are always blown away by the simplicity of the words he uses, and the different levels of the meanings he provokes. We have paired these beautiful words with images found in the public domain, to make them more eloquent and more social-media friendly.
If you like them, don't hesitate to share them on Pinterest or Instagram (the square ones), Tumblr, or anywhere you like. Enjoy this collection!
---
---
---
---
---
---
---
---
---
Photo by Gavin Åaker
---
---
Photo by Hannah Tims
---
---
---
Photo by Wladislaw Sokolowskij on Unsplash
---
Photo by Guillaume de Germain
---
---
---
Photo by Kristina M M
---
---
---
---
You may also like:
150 Seneca Quotes (that May Help You Reevaluate Life)
102 Famous Quotes About Imagination
94 Quotes About Stupidity (and How to Protect Yourself From it)
73 Quotes (and 7 Poems) about Heartbreak
UNIQUE GIFT IDEAS
If you're looking for great presents for all budgets, we have done the work for you.
Click here for the
best birthday gifts
for friends and loved ones.
If you liked what you read, please share it. It really helps us a lot.