20 One-Liners to State Who You Are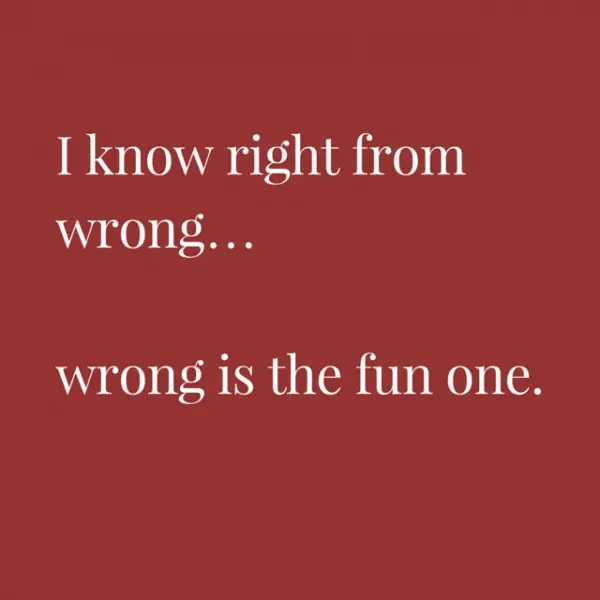 Here is a collection of 20 one-liners with positive connotations you can use on your timeline to state different moods and ideas! It's true, we believe, that when you make a sentence visual, it has far more impact on social media. Images tend to catch our eye more than text does. So go on and post what you feel like today!
And don't hesitate to leave a comment if you feel like it, we love reading your feedback.
Enjoy!
---
and I love you.
---
change is long overdue.
---
Different doesn't mean wrong.
---
I'm not for everyone.
---
Grace is a tender kiss in a cold world.
---
I fall, I rise, I make mistakes, I live, I learn, I've been hurt,
but I'm alive, I'm human, I'm not perfect, but I'm thankful.
---
I know right from wrong… wrong is the fun one.
---
I really need a day between Saturday and Sunday.
---
I will always choose you.
---
If it was easy everyone would do it.
---
I'm not what happened to me. I am what I choose to become.
---
I'm ready for the good life.
---
Offline is peace of mind.

---
Peace is always beautiful.
Saturday is SO GOOD
Everything is a choice.
She loves her life.
Some of the best lessons in life are learned at the worse possible times.
The best people all have some kind of scar.
The future lasts forever.
---
You may also like: Life Quotes, 34 Life Tips that will inspire a better day, 21 Short Quotes about life, Life tips
Click here for our best
birthday wishes
.
If you liked what you read, please share it. It really helps us a lot.