20 Confucius Quotes to Upgrade your Life Quality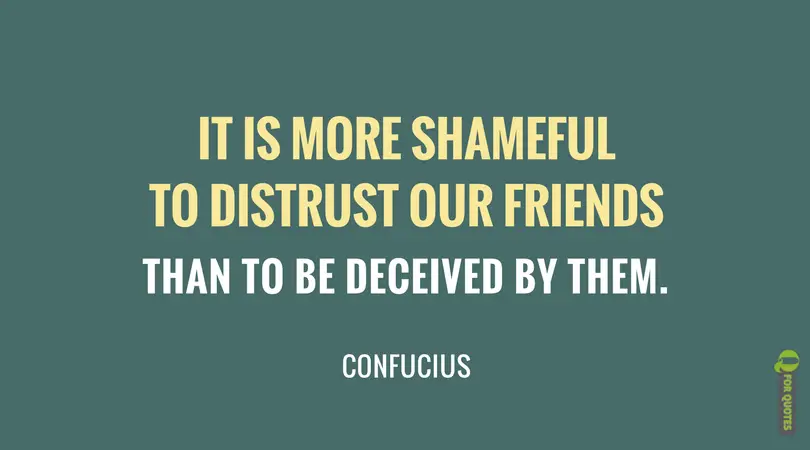 I don't know many things about Confucius. For those interested I recommend this article on Wikipedia. What I do know is that when I first read some of his quotes, a deep sense of serenity filled my mind. His quotes are so simple to understand that almost all their translations manage to convey the meaning of his words. Confucius proposes a moral life, a conscious life. Kindness is a very important element of his teachings as are more practical and everyday issues: how to treat your friends, how to value yourself more, among other topics.
So I created these pics using photos from the public domain, or by crafting simpler images with a single-color background and the quote. I really hope that you will be inspired from the images you are about to see, and that these quotes will help you to get a better view of yourself and the world we live in.
I thought it would be nice to create images that will be easy to share through social media like Facebook, Instagram, my favorite Pinterest, Tumblr; etc. Feel free to share (actually, this help us a lot). Enjoy, and please leave your comment, or just say hi!
---
---
---
Photo by Tim Krauss
---
Photo by Ivana Cajina
---
---
Photo by Annie Spratt
---
Photo by chuttersnap
---
Photo by Tuân Nguyễn Minh
---
---
Photo by Philipp Kämmerer
---
---
---
Photo by John Royle
---
---
Photo by Teddy Kelley
---
Photo by Erda Estremera
---
Photo by Wellington Rodrigues
---
---
---
Photo by rawpixel.com
---
Recommended Book:

---
You may also like:
Confucius Quotes | A Fountain of Wise Words
16 Quotes About Life by Lao Tzu
Click here for our best
birthday wishes
.
If you liked what you read, please share it. It really helps us a lot.